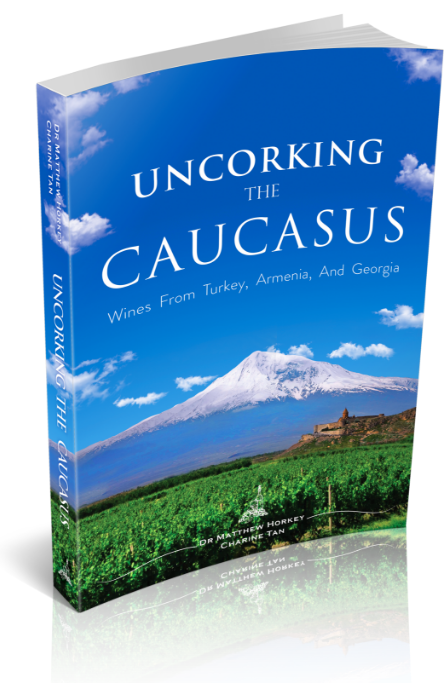 Buy NOW
Hello there! 
Uncorking the Caucasus: Wines from Turkey, Armenia, and Georgia
 is now available on Amazon in Kindle and paperback formats. Don't forget to check out the QR code in the book, which contains complimentary wine tasting experiences, classes, and discount codes that you can redeem at
Blue Danube Wine
,
Armenian Wines in UK
,
In Vino EVN
,
Vino Underground
, and
g.Vino
. We are constantly working on extra goodies and more information to reward those who have purchased the book; follow us on 
Facebook
 for the latest updates.
Update 19/12/16: For those who have purchased the paperback copy on Amazon, the Kindle version is now available for download at no additional cost. If you do not have a Kindle device, don't fret. Amazon offers a FREE Kindle Reading App on iOS, Android, Mac & PC.
Love, Char & Matt.
Click here to view the photos from our book launch events. And here's the book trailer. 
Stockists:
Amazon
| 
Pheasant's Tears Restaurant
 |
In Vino EVN
  |
Wine Republic
|
ArtBridge
|
Bureaucrat  Cafe & Bookstore 
---
We Support: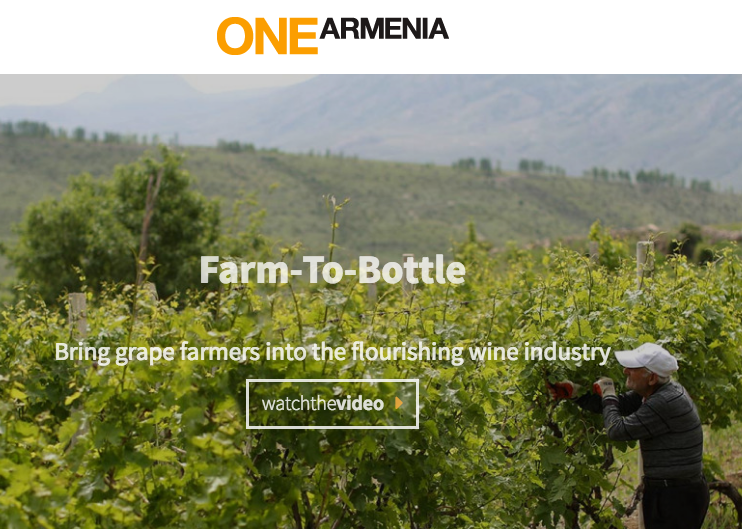 One Armenia: Farm-to-Bottle
Armenia Tree Project
---
Media Coverage: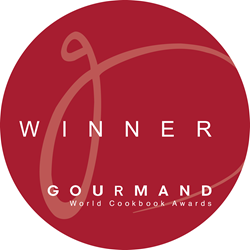 ---
Testimonials:
"Everyone who loves wine deserves to know its history.  This book offers amazing details of the cradle of modern wine and will inspire you to drink (and travel) outside the box. "
Madeline Puckette, ‎Co-Founder and Content Director at Wine Folly
**********
"The Caucasus is at an exciting stage of development, with fascinating wines being made across the region. All of these wines have their own distinct characteristics and stories. Having been sharing the wines of Georgia with wine lovers across Asia, I feel a particular affinity to these wines and am thrilled that they have been put in the spotlight in a wonderful book such as this. Well done Charine and Matthew, for capturing the buzz of wines from the Caucasus so well."
Debra Meiburg, Master of Wine
**********
"Fabulously approachable, concise, and most importantly, interesting and informative!"
Bree Boskov, Master of Wine and Wine Industry Consultant
**********
"Matthew Horkey and Charine Tan take us along for the ride as they travel the wine roads of Turkey, Armenia and Georgia in their intriguing new book Uncorking the Caucasus. It is exciting to see these ancient wine regions through their eyes and to experience the ways that the very old and the very new come together through wine. A perfect read for wine lovers looking for new wines, new regions, and new perspectives. Pack your bags and join Matthew and Charine as they uncork the Caucasus. Highly recommended."
Mike Veseth, Wine Economist and Author
**********
"Uncorking the Caucasus is an enjoyable read. It is written with the brain and heart, with knowledge and passion."
Bruno Vanspauwen, Food & Wine Writer at De Standaard (Belgium)
**********
"Horkey and Tan's book is something more than a primer. Indeed, it is arguably the most authoritative overview on the market. Whether you are intent on traveling in that area or just interested in learning more about the region, Uncorking the Caucasus is an indispensable resource."
Brian Yost, Publisher & Editor in Chief at Wine Tourist Magazine
**********
"Having had the honour to meet the authors of Uncorking Caucasus, I was flabbergasted by their amazing strive to explore the unknown parts of the wine world. Rarely you will find writers that plunge into writing wine guides of the relatively less known wine regions of the world with such passion, detailed approach and fearlessness in discovering the unknown. The authors draw parallels of the history of Turkey, Armenia and Georgia, as well as give the readers an overall review of these countries' wine history (in all three cases quite turbulent one), pointing out the advantages and disadvantages of the current wine industry, the challenges that the winemakers are facing, exploring new grape varieties and bringing this wine world closer to all of us. There's something for every wine enthusiast, wine connoisseur and wine traveler. How to understand the current wine industry, how to travel safely to the wineries, which wines to taste, which wineries to visit, the less known indigenous grape varieties. I immensely enjoyed reading the interviews with the winery owners and winemakers as they are the best example of giving a review on the current wine changes. The authors of Uncorking Caucasus are undoubtedly their voice in the wine world. Charine and Matthew are spokespersons of these undiscovered wine countries and I believe they are just at the beginning of their long wine journey around the world."
Ivana Simjanovska, Co-author of Guide to the Wines of the Republic of Macedonia
**********
"Uncorking the Caucasus by Dr Matthew Horke and Charine Tan fills a niche too long left empty. The vineyards of Turkey and Armenia been all but ignored by tourists and the press alike, with only the third member of the Caucasus, Georgia having recently attained the smallest blip on the public's radar. Geography, social constraints and history have conspired to sequester the secrets of this, the birthplace of wine. In Uncorking the Caucasus, the authors share a first-hand narrative of their trek through the obstacles of discovering these surprisingly vibrant wine regions. As they point out, they have suffered the trials and tribulations so that you don't have to. They make a good case for not only visiting this part of the world, with your corkscrew in one hand, but their indispensable book in the other."
Stephen Reiss Ph.D., Certified Wine Educator and Author
**********
---
You May Also Enjoy:
Reports about Armenian Wines 
Reports about Georgian Wines
Reports about Turkish Wines
Exotic Wine Travel's Armenian Wine Playlist on YouTube
Exotic Wine Travel's Georgian Wine Playlist on YouTube
Useful Resources
Where to drink wine, explore wine, and learn about wine in Tbilisi, Georgia:
Recommended Georgian wines:
Where to drink wine, explore wine, and learn about wine in Yerevan, Armenia:
Recommended Armenian wines:
A peek into wine travel in Armenia:
A Turkish wine grape to seek out: