A Culinary Journey Through Provence\'s Best Restaurants
Provence is an idyllic region in the south of France, known for its stunning natural beauty, rich history, and unique culture. The region is also famous for its vibrant food scene, with countless restaurants and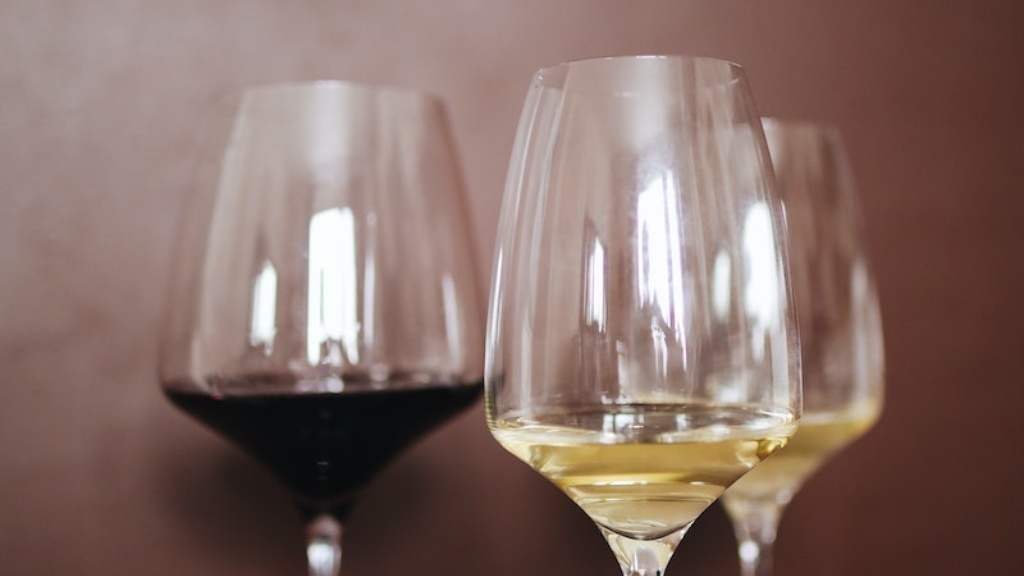 Provence is an idyllic region in the south of France, known for its stunning natural beauty, rich history, and unique culture. The region is also famous for its vibrant food scene, with countless restaurants and cafes that cater to both locals and tourists alike. In this article, we'll take a culinary journey through some of the best restaurants in Provence, exploring the unique flavors, ingredients, and techniques that make this region's cuisine so special.
Provence has a long and storied culinary tradition that dates back centuries. The region's fertile soil, warm climate, and diverse landscapes create the perfect conditions for producing high-quality fruits, vegetables, meats, and wines. From the rolling hills of the Luberon to the azure waters of the Mediterranean, the food of Provence reflects the region's rich history and unique cultural identity.
One of the standout restaurants in Provence is L'Oustalet in the picturesque village of Gigondas. This Michelin-starred restaurant is known for its inventive cuisine that combines traditional Provencal ingredients with modern techniques. Chef Laurent Deconinck uses local herbs, spices, and produce to create dishes that are both elegant and rustic, such as roasted lamb medallions with truffle and beetroot puree.
Another must-visit restaurant in Provence is L'Aile ou la Cuisse in Aix-en-Provence. This restaurant is housed in an 18th-century building and features a beautifully landscaped garden where diners can enjoy their meals. Chef Gérard Bossé is renowned for his take on traditional Provencal dishes, such as bouillabaisse (a fish stew) and ratatouille (a vegetable stew), which are cooked to perfection and served with fresh herbs and spices.
La Maison d'à Côté in Montlivault is another standout restaurant that showcases the best of Provencal cuisine. Chef Christophe Hay combines classic and modern techniques to create dishes that are both visually stunning and delicious. Hay uses local ingredients in his dishes, such as mushrooms from the nearby Sologne forest and vegetables from the Loire Valley, to create a truly unique and unforgettable dining experience.
One of the things that sets Provencal cuisine apart is its focus on fresh, seasonal ingredients. Restaurants in the region pride themselves on using local produce and meats that are in season, so menus often change depending on what is available. This means that diners can expect to enjoy dishes that are perfectly suited to the time of year, whether it's fragrant summer tomatoes or hearty winter root vegetables.
Another defining characteristic of Provencal cuisine is its emphasis on bold flavors and simple preparation. Dishes often feature a few key ingredients that are allowed to shine, such as fresh herbs and locally produced olive oil. Chef Daniel Gobet of Le Saint-Estève in Puget sur Argens embraces this philosophy by creating dishes that are both simple and full of flavor, such as grilled octopus with chickpea puree and lemon confit.
Finally, no culinary journey through Provence would be complete without sampling some of the region's famous wines. Provence is home to a number of world-class vineyards that produce some of the finest wines in the world, including rosé, red, and white varietals. Many restaurants in the region offer extensive wine lists that showcase the best of local vineyards, so diners can enjoy the perfect pairing with their meal.
Exploring the Markets of Provence
In addition to its incredible restaurants, Provence is also home to some of the best markets in the world. Here, visitors can find a staggering array of fresh fruits, vegetables, cheeses, meats, and other local products, as well as unique crafts and souvenirs. The markets in Provence are a feast for the senses, with vibrant colors, intoxicating scents, and lively crowds.
One of the most famous markets in Provence is the Marché des Lices in Aix-en-Provence. This sprawling market takes place every Tuesday, Thursday, and Saturday in the shadow of the city's historic cathedral. Here, visitors can find everything from fresh honey and lavender to handmade crafts and antique furniture. The market is a beloved institution in Aix-en-Provence and is a must-visit for anyone interested in the local culture.
Another popular market in Provence is the Marché de la Place des Lices in Saint-Tropez. This market takes place every Tuesday and Saturday and features a wide range of local products, including fresh seafood, handmade clothing, and locally made soaps and cosmetics. Visitors can also enjoy street performances, live music, and other entertainment while browsing the market.
For a more traditional market experience, head to the Marché de la Truffe et des Produits du Terroir in Richerenches. This market takes place every Saturday during truffle season (November to March) and is dedicated to showcasing the best of Provencal cuisine. Visitors can sample truffles, cheeses, meats, and wines, as well as other local products like olive oil and honey.
Whether you're in the mood for fresh produce, handmade crafts, or unique local products, the markets of Provence have something for everyone. Be sure to arrive early and bring plenty of cash, as many vendors do not accept credit cards and the best products tend to sell out quickly.
Exploring the History of Provencal Cuisine
The cuisine of Provence is steeped in history, with many dishes dating back centuries. In order to truly appreciate the region's food, it's important to understand its culinary traditions and influences. For example, many of the dishes in Provence are heavily influenced by the cuisine of Italy, which is just a short distance away.
The seafood stew known as bouillabaisse, for example, is thought to have originated in the nearby city of Marseille and was likely influenced by Italian fishermen who settled in the region. The dish typically includes a variety of fish, shellfish, and other seafood, as well as tomatoes, onions, garlic, and a range of herbs and spices.
Another famous Provencal dish with Italian roots is pissaladière, a savory tart made with onions, anchovies, and olives. The dish is believed to have originated in Nice, which was once part of Italy, and is often served as a snack or appetizer.
Despite these Italian influences, Provencal cuisine has its own distinct character that sets it apart from other regions. One of the most defining characteristics of Provencal cuisine is its emphasis on fresh, seasonal ingredients. This focus on freshness and quality is reflected in dishes like ratatouille, a vegetable stew made with eggplant, zucchini, tomatoes, onions, and peppers.
Another defining trait of Provencal cuisine is its use of fresh herbs like thyme, rosemary, and lavender. These herbs are abundant in the region and are often used to add complexity and depth of flavor to dishes. They are also a key ingredient in the famous herb blend known as herbes de Provence, which typically includes thyme, rosemary, oregano, and marjoram.
The Sweet Side of Provencal Cuisine
While Provencal cuisine is known for its savory dishes, the region is also home to some of the most delicious desserts in the world. From fragrant lavender ice cream to delicate almond cakes, there is something for every sweet tooth in Provence.
One of the most iconic desserts in Provence is calisson, a sweet treat made with ground almonds, candied fruit, and a touch of honey. These delicate diamond-shaped candies have been made in the region since the 15th century and are a testament to the enduring culinary traditions of Provence. They are often enjoyed with a cup of hot tea or coffee, and make for the perfect gift or souvenir.
Another famous Provencal dessert is tarte tropézienne, a light and fluffy cake made with butter, sugar, and eggs. The cake is typically filled with cream and dusted with powdered sugar, and is a popular choice for birthdays, weddings, and other special occasions.
For something a bit lighter, try the lavender ice cream at Glacier Aix Press in Aix-en-Provence. This creamy treat is infused with fragrant lavender flowers and is the perfect way to cool off on a hot summer day. Alternatively, visit Le Petit Duc in Marseille for a taste of the region's famous nougat, a sweet confection made with honey, almonds, and other flavors like orange blossom or rose.
Healthy Eating in Provence
While Provencal cuisine is known for its hearty dishes, there are also plenty of healthy options available for those looking to stay fit and active. The region's focus on fresh, seasonal ingredients means that there are always plenty of fruits, vegetables, and lean proteins on offer, as well as healthy fats like olive oil and nuts.
One of the best places to enjoy healthy eats in Provence is the legendary vegetarian restaurant La Fontaine de Mars in Avignon. Here, guests can enjoy a wide range of vegetarian and vegan dishes made with fresh, locally sourced ingredients, such as quinoa and beetroot salad or stuffed zucchini with ratatouille.
Another great option for healthy eating is the restaurant Le Potager du Mas in Saint-Rémy-de-Provence. This farm-to-table restaurant features a garden that supplies much of the produce used in the kitchen, ensuring that dishes are fresh, flavorful, and healthy. Try the grilled vegetable terrine or the beet carpaccio, which are bursting with flavor and nutrition.
Finally, visitors to Provence should not miss out on the simple pleasure of picnicking in one of the region's many stunning parks or gardens. Pack a basket of fresh baguette, cheese, olives, and fruit, and head to one of Provence's many scenic spots for a relaxing and healthy meal al fresco.
Provencal Food and Drink Pairings
No dining experience in Provence would be complete without a perfectly paired glass of local wine or other libation. The region is renowned for its fine wines, such as the famous rosés of Côtes de Provence, which are light, refreshing, and perfectly complement many of the region's dishes.
Other popular wine varietals in the region include the rich reds of Châteauneuf-du-Pape and Gigondas, as well as the crisp whites of Cassis and Bandol. Many of these wines are produced using traditional methods, such as biodynamic farming, which ensure that they are of the highest quality and reflect the unique terroir of the region.
In addition to wine, many restaurants in Provence offer a range of cocktails, spirits, and non-alcoholic drinks that pair perfectly with local dishes. For example, a refreshing pastis (an anise-flavored liqueur) is the perfect accompaniment to a plate of salade niçoise, while a cool lemonade or citrusy beer is a great way to beat the heat on a hot summer day.
In conclusion, Provencal cuisine is a feast for the senses, with bold flavors, fresh ingredients, and a rich culinary tradition. Whether you're a food lover, history buff, or nature enthusiast, Provence has something for everyone. So why not book your trip today and embark on a culinary journey through one of the most beautiful regions in France?