A Guide To Verde Valley\'s Wine Trail And Wineries
The Verde Valley of Arizona is a hidden gem for wine lovers. With its high elevation, warm days, and cool nights, it provides the perfect climate for grapes to grow. This region boasts over 20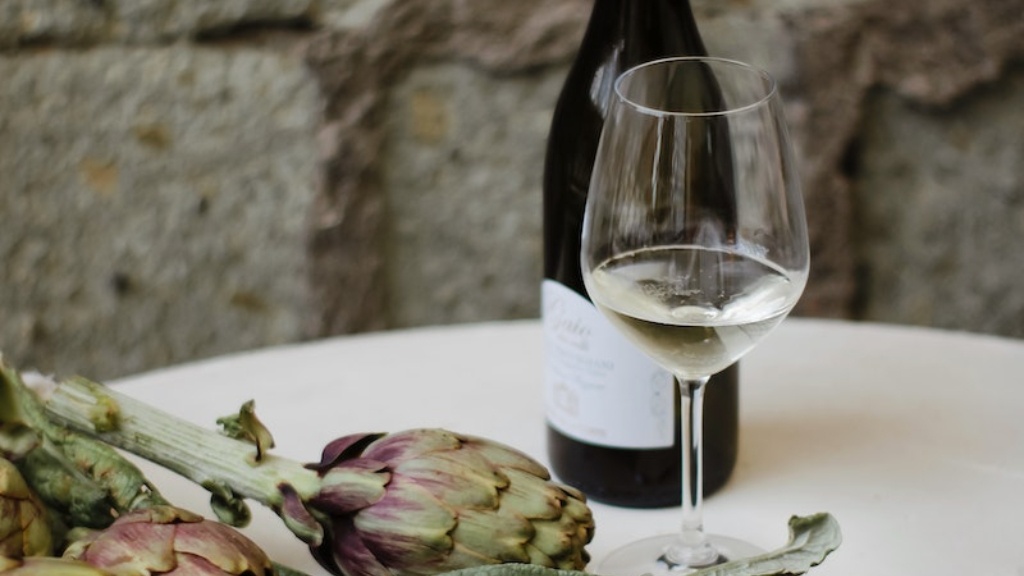 The Verde Valley of Arizona is a hidden gem for wine lovers. With its high elevation, warm days, and cool nights, it provides the perfect climate for grapes to grow. This region boasts over 20 wineries, offering a diverse range of wines for every taste. In this guide, we\'ll take you through some of the must-visit wineries on the Verde Valley Wine Trail.
Oak Creek Vineyards is a family-owned winery that has been operating for over 20 years. Their wines showcase the unique terroir of Sedona, with a focus on bold, complex flavors. Their tasting room features stunning views of the surrounding vineyards and red rocks, and visitors can enjoy live music on weekends.
Alcantara Vineyards is another family-owned winery that produces award-winning wines from their 45-acre estate. They offer a variety of tastings, including a VIP experience that includes a private tour, barrel tasting, and food pairing. Their vineyard is also a popular spot for weddings and events, with a beautiful Tuscan-style patio and panoramic views.
Page Springs Cellars is a boutique winery that prioritizes sustainability and organic farming practices. They produce small-batch wines that showcase the unique personality of each grape variety. Their tasting room is a popular spot for locals and visitors alike, with a lively atmosphere and frequent events such as live music and wine dinners.
Verde Brewing Company & Winery is a unique spot that combines craft beer and wine. They specialize in unusual grape varietals that are not typically found in Arizona, such as Tempranillo and Malbec. Visitors can enjoy tastings of both their beer and wine in their rustic tasting room, which features a fireplace and outdoor seating.
Javelina Leap Vineyard, Winery & Bistro is a family-owned winery that produces handcrafted wines and serves farm-to-table cuisine. Their tasting room and restaurant offer stunning views of the surrounding landscape, and visitors can even book a private vineyard tour and tasting experience. Their wines have won numerous awards, including a gold medal at the 2020 San Francisco Chronicle Wine Competition.
Caduceus Cellars is a project from rock star Maynard James Keenan of Tool and A Perfect Circle fame. This winery combines his love of music and wine, with labels featuring album artwork and creative names such as \"Tarzan Red\" and \"Nagual del Agua\". Their tasting room in Jerome is a popular destination for music lovers and wine enthusiasts alike.
Arizona Stronghold Vineyards is a collaboration between Maynard James Keenan and winemaker Eric Glomski. Their wines are made from sustainably-farmed grapes from various vineyards around the state, showcasing the diverse terroir of Arizona. They have a tasting room in Cottonwood that offers flights of their wines, as well as small plates and charcuterie boards.
In addition to these must-visit wineries, the Verde Valley Wine Trail offers plenty of opportunities for wine lovers to explore and discover new favorites. From the quaint town of Cottonwood to the historic mining town of Jerome, each stop on the trail offers its own unique charm and personality.
For those who want to make a weekend out of it, there are several hotels and resorts in the area that offer packages and deals for wine trail visitors. The Vineyards Bed & Breakfast, located on an estate vineyard in Page Springs, offers cozy and romantic rooms with beautiful views. The Tavern Hotel in Old Town Cottonwood offers luxury accommodations with a trendy, modern vibe.
Overall, the Verde Valley Wine Trail is a must-visit destination for wine enthusiasts. With its beautiful scenery, diverse range of wineries, and focus on sustainability and creativity, it offers a unique and memorable experience for all who visit.