A Guide To Visiting The Best Vineyard In Tuscany
Italy, a European country renowned for its cuisine, wine, architectural treasures, and natural beauty, is one of the most beloved travel destinations worldwide. There are hundreds of locations to visit in Italy for travelers looking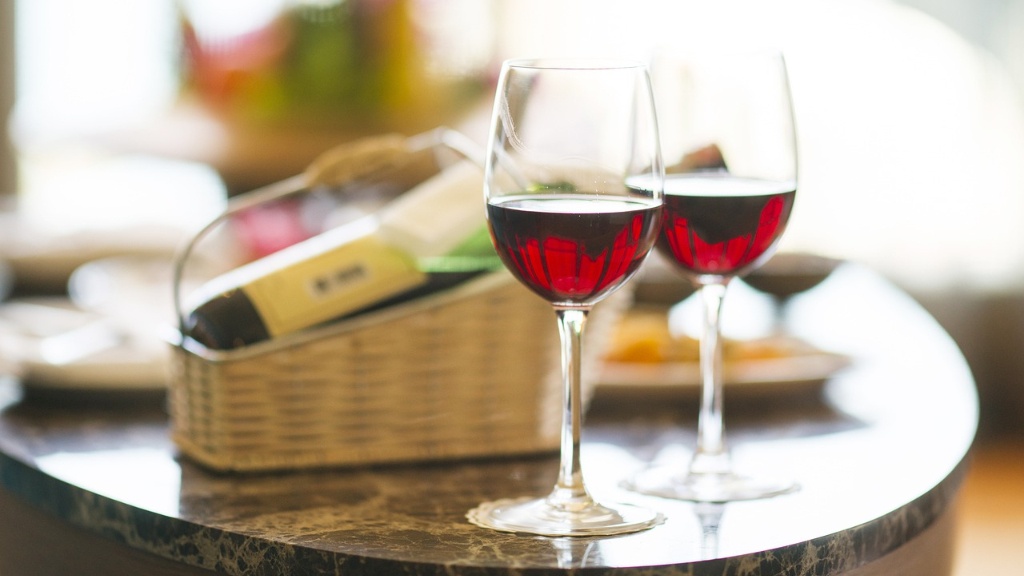 Italy, a European country renowned for its cuisine, wine, architectural treasures, and natural beauty, is one of the most beloved travel destinations worldwide. There are hundreds of locations to visit in Italy for travelers looking to soak up the rich culture, stunning landscapes, and gastronomic delights. However, no visit to Italy is complete without exploring the vineyards of Tuscany, which is why this guide to visiting the best vineyard in Tuscany is a must-read.
Tuscany, a region located in central Italy, is a tourist magnet, attracting millions of travelers annually from all over the world. Famous for its rolling hills, ancient hilltop towns, centuries-old vineyards, and Chianti wine, Tuscany offers travelers an authentic Italian experience.
Montemaggio, a 70-hectare estate situated between Siena and Florence, is the best vineyard in Tuscany. Owned by the Rossi di Montelera family for years, it is the epitome of what one would visualize of a Tuscan vineyard. The wines produced on this estate are some of the most exceptional in Italy, and the estate itself is breathtaking. Visitors can enjoy guided tours, wine tastings, a visit to the olive oil mill, wine cellar, and museum, among other things.
An excellent option for travelers is to take a full-day guided tour, which is value for money. Tour companies like ItalyXP offer tourists the opportunity to visit Montemaggio and other attractions in Tuscany, including a visit to the medieval town of San Gimignano, Pisa, a UNESCO World Heritage site located in the stunning Piazza del Duomo.
The estate\'s winemaking techniques are a blend of advanced technology and old-world traditions. Wine lovers will appreciate Montemaggio\'s wines\' top-notch quality, which is attributed to the unique characteristics of Tuscany\'s soil, weather, and proximity to the Mediterranean Sea. Sangiovese, Merlot, and Pugnitello are some of the best wines produced on the estate.
The impeccable style, elegance, and grandeur of the estate is a testament to the Rossi di Montelera family\'s dedication to preserving the heritage, culture, and traditions of Tuscany. Wander though fields of lavender and roses as you make your way through the picturesque Tuscan vineyard to the garden that overlooks the most breathtaking views of Chianti hills.
A romantic dinner in the open air with a stunning view of the countryside & vineyards at Montemaggio is something that you don\'t want to miss. Experience authentic Tuscan cuisine paired with Montemaggio\'s vivid wine to take your culinary journey to the next level.
Tips for Visiting Montemaggio
Visiting the best vineyard in Tuscany is a memorable experience. Here are some tips to make your Montemaggio visit even more delightful.
Make sure to wear comfortable shoes as there will be a lot of walking
It\'s best to make a reservation ahead of time rather than just showing up
Bring a sweater because it can get chilly in the evenings, even during the summer
Make sure you have a driver or explicitly hire a tour guide who offers transportation so that you can enjoy wine tasting without having to worry about driving
Bring cash because most of the vineyards don\'t accept credit cards to purchase wine or olive oil
Why Visit Montemaggio?
There are many things to do in Tuscany, but a visit to Montemaggio is a unique, once-in-a-lifetime experience. Here\'s why everyone should visit Montemaggio:
Authenticity – The authenticity of the estate is second to none, with plenty of tuscan charm and a breathtaking view that will make you feel like you\'ve found paradise.
Cultural Heritage – Montemaggio is a cultural heritage site that has existed for centuries and has been in the Rossi di Montelera family for over 200 years.
Wine Tasting – Montemaggio is home to the most exquisite wines, with multiple wines to taste that are made on the estate.
Food – The olives grown in the estate are used to make top-quality olive oil. Visitors can taste it, as well as try authentic Tuscan cuisine that pairs perfectly with the wine.
Relaxation – Take a break from the hustle and bustle of the city and enjoy some peace and quiet in the countryside.
What Sets Montemaggio Apart?
Numerous vineyards offer wine tastings, tours, and other activities. However, there are a few elements that make Montemaggio stand out from other Tuscan vineyards.
Organic and Sustainable – The wines and olive oil produced at Montemaggio are organic and follow sustainable farming practices.
Family Ownership – The Rossi di Montelera family has owned the estate for over 200 years, and their dedication to preserving the estate\'s culture and heritage is evident in everything from the estate\'s design to the wine and food they produce.
Location – Montemaggio has a unique location, situated at the perfect elevation, and no pollution or traffic noise makes it one of the best vineyards in Tuscany.
Personalized Service – Montemaggio offers guests tailored service, including custom wine labels and personalized tours.
Visually Stunning – The view of Chianti hills from Montemaggio is the most breathtaking view that one cannot miss.
Conclusion
There are numerous vineyards in Tuscany with remarkable wines, exceptional views and delicious cuisine. However, Montemaggio is the best vineyard in Tuscany, with its rich history, organic and sustainable practices, a breathtaking view of Chianti hills, and authentic Tuscan cuisine that can be paired with the wines produced on the estate. A visit to Montemaggio is an unforgettable experience that immerses visitors in everything that Tuscany has to offer, including the heritage, culture, and traditions that make the region unlike any other in the world.