Voskevaz: A New Face in the Armenian Wine Scene
Reading Time: [est_time] While the history of winemaking in Armenia dates back to ancient time, its modern wine industry is still in its infancy stage. As of now, the two head honchos are the critically acclaimed  Zorah Winery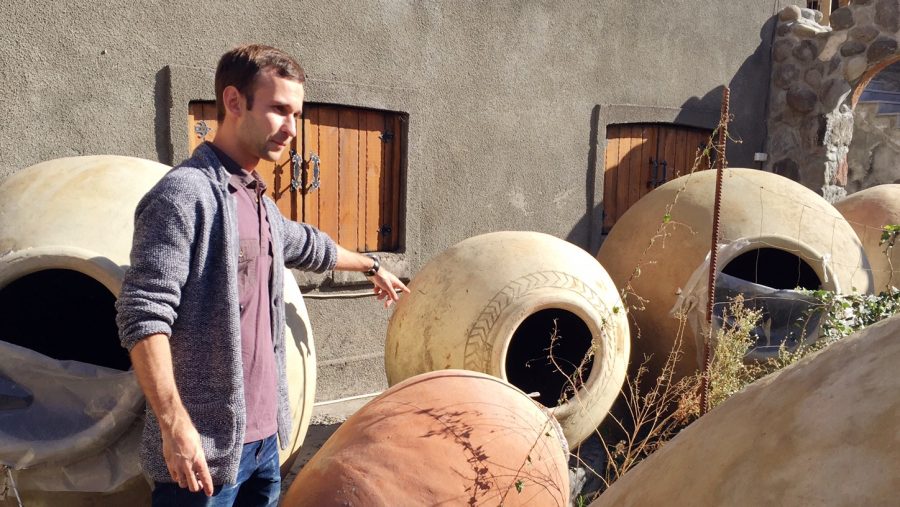 Reading Time: 3 minutes
While the history of winemaking in Armenia dates back to ancient time, its modern wine industry is still in its infancy stage. As of now, the two head honchos are the critically acclaimed  Zorah Winery and the goliath-sized Karas Winery, which has Michel Rolland as a lead consultant. The rest of the fledgling industry is made up by around 25 commercial wineries, which are constantly improving and are worthy of attention.
In October 2016, we returned to Armenia for a month to gauge how the wineries have been evolving and were delighted to discover a new personage in the fine wine scene.
Voskevaz Winery is named after a village of the same name. It is located on the slopes of 4090-meter-tall Mount Aragats, the highest mountain in the Lesser Caucasus Range. The winery was established in 1932 and was making predominantly Sherry-type wine for the Soviet Union. For a number of years between then and now, the winery fell out of fashion and then bounced back to produce simple table wine and semi-sweet wine for Russia. The wines of Voskevaz were not available in the local market when we visited Armenia in the fall of 2015–as we were tasting and researching for our book Uncorking the Caucasus: Wines From Turkey, Armenia, and Georgia. As of 2016, Voskevaz is rebalancing its focus and putting considerable effort into creating a presence in its domestic market in Armenia. Simultaneously, recent investments have modernized the winery and have given the property an integral facelift.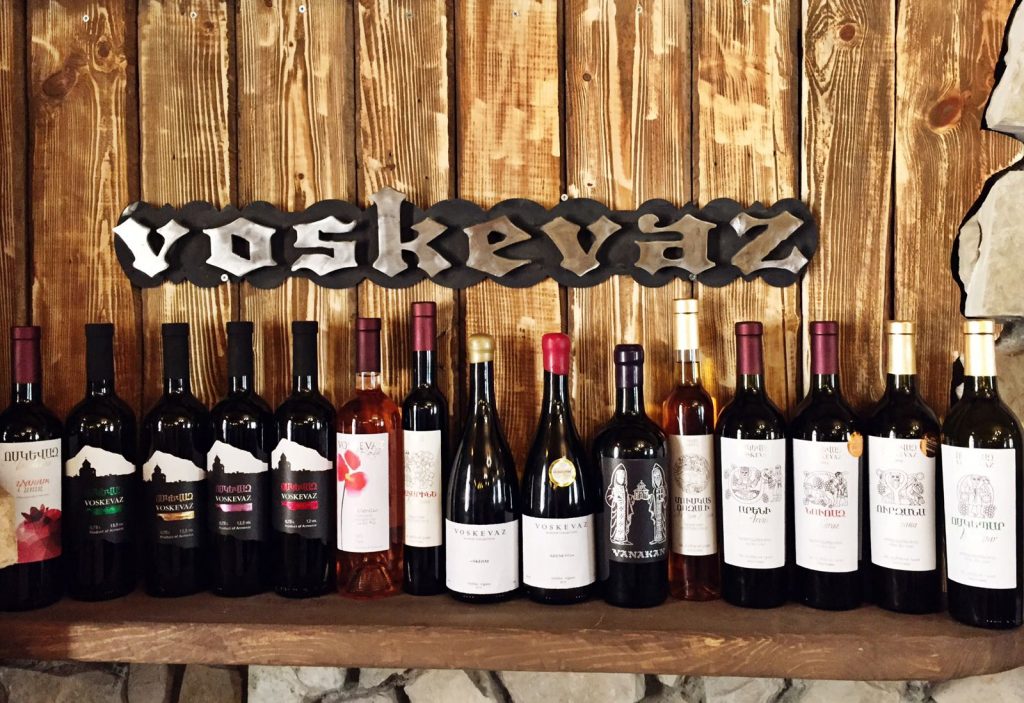 The head winemaker Alexey Sapsay has spent time in France, Italy, and Spain. His last stint was in the much-heralded Spanish wine region of Priorat. Alexey said that, besides the new focus on the Armenian domestic market, Voskevaz will also be shifting towards making high-quality wines. The harbinger of this shift is its Karasi Collection. The first batch of this premium line is made up of around 3,000 bottles; the winery aims to increase the production to 60,000 bottles, which will include varietal wines made from indigenous Armenian grapes Areni, Voskehat, and the rare Haghtanak.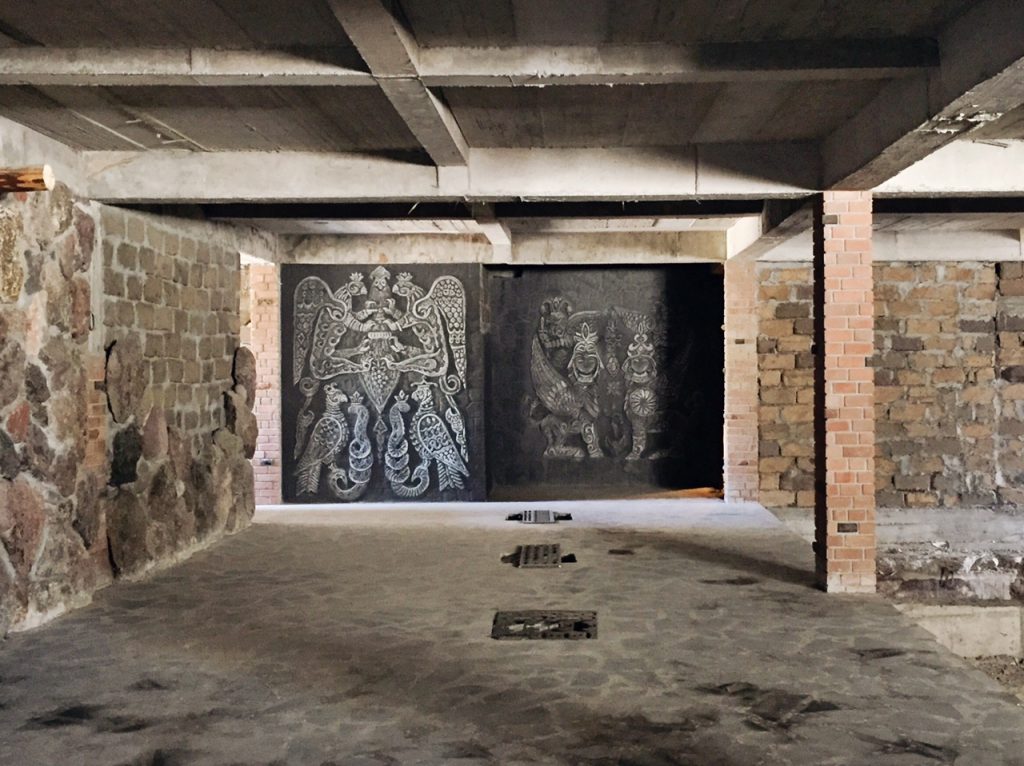 The winery is less than a half-an-hour drive from the capital city Yerevan. The modern facilities–which includes a restaurant and guest house–are not finished but the new stone buildings are already covered in hand-carved decorations. The winery has the charm of new medieval-inspired architecture coupled with old Soviet buildings. As the village of Voskevaz is a tiny and lesser-developed area, there are high hopes that the finished one-stop compound of Voskevaz will bring much-needed jobs and economic growth to the village.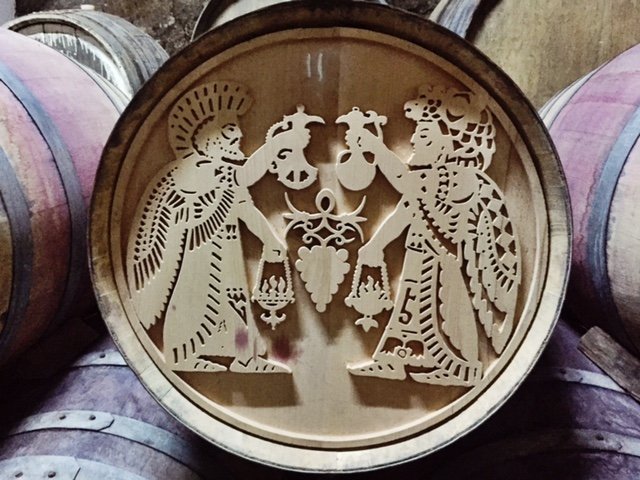 EXOTIC WINE TRAVEL'S PICKS
 Voskevaz Rosé 2014 – 100% Areni
Salmon in color. The aromas are muted with a hint of strawberry and mineral. In the mouth, the flavors are packed with characteristics of melon, strawberry, earth, spice, and flower. A shy yet charismatic rosé.
Inviting aromas of cherry-coated sweetness, brown spice, smoke, and a slight earthiness. The palate is loaded with tastes of sour cherry, red kool-aid, and smoke. The end-plate is noticeably grassy. With all these characteristics packed in a glass, this is one of the few Areni wines that bear a strong resemblance to a Californian Pinot Noir, yet distinctly different because of its smoothness, earthiness, and spice. A fantastic food wine.
Voskevaz Karasi Collection Voskehat 2015 – 100% Voskehat
The first vintage of its kind with only less than 3,000 bottles released, this premium line of Voskehat wine is crafted with grapes from 60-year-old vines. Made with whole-cluster pressing, fermentation in the karas (clay vessels) with 1% skin contact, and four-month aging in the barrel, the delicateness and depth jump right out in the first contact. On the nose, it delivers a long chain of subtle aromas like tropical fruit, ripe melon, star fruit, plywood, butter, and spice. On the palate, it shows signs of tart Asian pear, starfruit, pineapple, and wet stone. The texture is light, smooth, and buttery. Overall, we find this wine to be an absolute stunner that reminds us of some Burgundy white. Despite its relatively high retail price in Armenia, we think it's worth every cent and serves as an exemplar of what the variety Voskehat can achieve.
Voskevaz Karasi Collection Areni Noir 2014 – 100% Areni
Just like the Karasi Collection Voskehat, this is the first vintage of its kind, made in a single karas that yielded only 800 bottles. This wine is made from the indigenous grape called Areni. The grapes are harvested from 120 year-old vines that are planted at 1,600 meters in elevation. Fermentation and maceration happened in karas and then the wine was transferred to age for 14 months in new Armenian oak sourced from nearby Nagorno-Karabakh. The nose is an immediate showstopper–with characteristics of freshly cut grass, strawberry, red cherry, caramel, chocolate, and a touch of tobacco. The taste is dominated by red fruit and rubber, led by a tight tannic backbone. On the end palate, it swings harmoniously into a still fruit-driven, but also slightly spicy and slightly green finale. This has won a gold medal winner from Mundus Vini 2016 and is one of our top picks for Armenian red wines. However, more joy can be achieved in this wine if the body was bigger.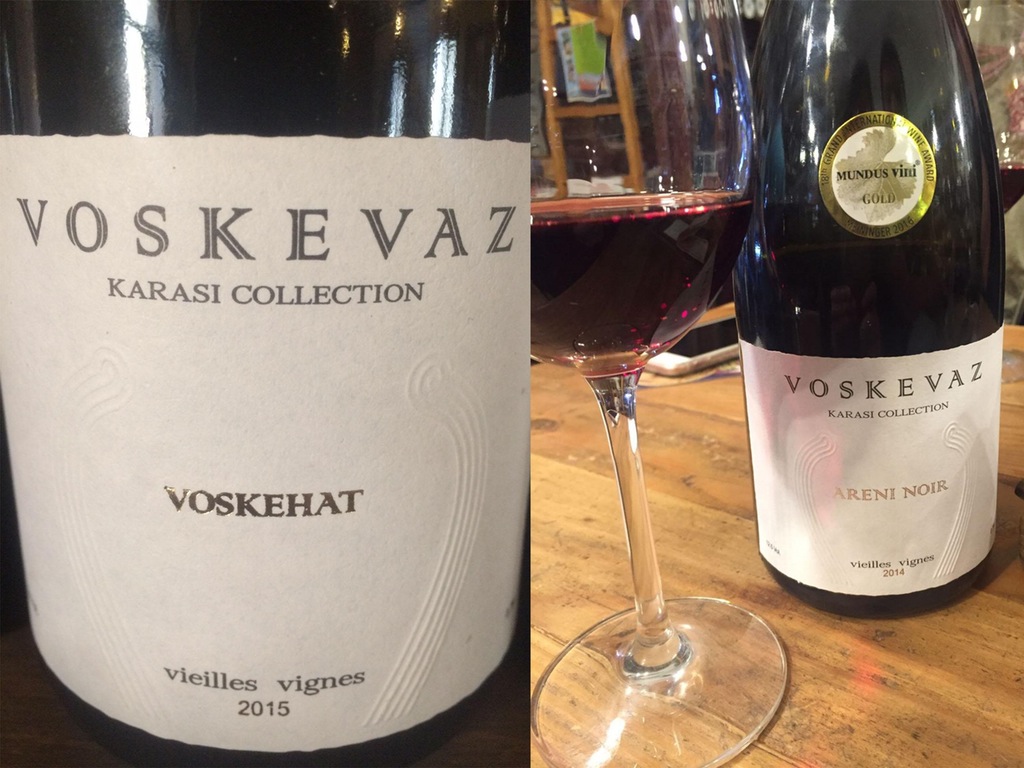 For a listing of articles and videos on Armenian wines and wine travel in Armenia, check out our page Uncorking the Caucasus. To purchase the Kindle or paperback copy of the book Uncorking the Caucasus: Wines from Turkey, Armenia, and Georgia, please head to this Amazon product page.
You May Also Enjoy
A Brief History of Wines from the Caucasus
Armenian Wines: One Year Later
---
The ideas expressed in this article are personal opinions and are not associated with any sponsors or business promotions.