A Tour Of Bordeaux\'s Best Wineries
Bordeaux, the famed wine region in southwestern France, is home to some of the best wineries in the world. Its rich history and tradition in winemaking that date back to the Roman times have made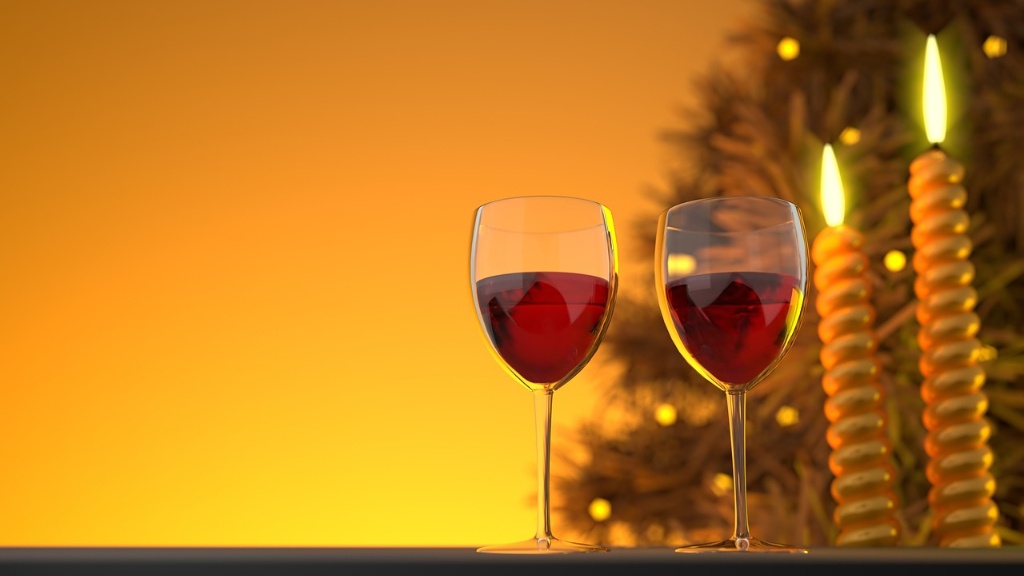 Bordeaux, the famed wine region in southwestern France, is home to some of the best wineries in the world. Its rich history and tradition in winemaking that date back to the Roman times have made it a top destination for wine enthusiasts, connoisseurs, and tourists alike.
With over 6,000 vineyards spread across 65 appellations, choosing the best wineries to tour can be a daunting task. However, we have curated a list of top-rated wineries that offer unique experiences and some of the best wines in Bordeaux.
Our first stop is Château Lafite Rothschild, a premier grand cru estate located in the Pauillac appellation. This historic winery produces some of the most expensive wines in the world, with bottles selling for over $10,000. Visitors can enjoy a guided tour of the estate\'s vineyards, cellar, and barrel rooms while tasting some of their exquisite wines.
Next on our list is Château Margaux, another grand cru estate located in the Margaux appellation. This winery is famous for its elegant and refined wines, with their best vintages having the potential to age for over a century. Visitors can indulge in a sensory experience, walking through the vineyards, admiring the architecture, and tasting their top-rated wines.
A visit to Bordeaux is incomplete without exploring the Saint-Émilion appellation, located on the right bank of the Dordogne River. This region is home to several wineries that produce some of the best Merlot-dominated wines in the world. Among the top-rated wineries in Saint-Émilion is Château Cheval Blanc, known for its velvety and complex wines. Visitors can explore the vineyards and cellars while tasting some of their finest wines.
If you\'re looking for a unique experience, head over to Château d\'Yquem, located in the Sauternes appellation. This winery produces some of the most remarkable sweet wines in the world, with grapes that are harvested by hand and only in the presence of noble rot. Visitors can tour the estate and indulge in a tasting of their exceptional vintages.
For those who love organic wines, our next stop is Château Coutet, located in the Barsac appellation. This winery has obtained organic certification, and its wines are biodynamic and organic. Visitors can explore the vineyards, cellars, and enjoy a tasting of their natural wines.
Another must-visit winery in Bordeaux is Château Angelus, situated in the Saint-Émilion appellation. This winery produces some of the best wines from the Merlot and Cabernet Franc grapes. Visitors can enjoy a guided tour of the vineyards and taste their exceptional wines while admiring the remarkable view of the surrounding vineyards.
Our final destination is Château Haut-Brion, located in the Pessac-Léognan appellation. This winery is the oldest among the grand cru estates in Bordeaux, dating back to 1525. Their wines are known for their balance, complexity, and longevity. Visitors can tour the vineyards, cellars, and tasting room while enjoying a unique experience.
In conclusion, a tour of Bordeaux\'s best wineries is a journey that every wine enthusiast should undertake. The carefully curated list of top-rated wineries we have provided is just a drop in the ocean of what this wine region has to offer. A visit to any of these wineries will leave you with lifelong memories, exceptional wine experiences, and a deep appreciation for the art and tradition of winemaking.
Wine Varieties in Bordeaux
Bordeaux produces several grape varieties that contribute to the region\'s esteemed reputation as a wine producer. Among the most popular grape varieties used to make red wines are:
Cabernet Sauvignon
Merlot
Cabernet Franc
Petit Verdot
White wines are produced mainly from the Sémillon, Sauvignon Blanc, and Muscadelle grape varieties.
Blends are also common in Bordeaux, with the red wines typically a blend of two or more grape varieties.
The Wine Classification System in Bordeaux
Bordeaux\'s classification system dates back to 1855 when Napoleon III ordered a classification of Bordeaux\'s top châteaux. The system ranks wineries into five categories, which are Premier Cru, Deuxième Cru, Troisième Cru, Quatrième Cru, and Cinquième Cru.
The classification was based on the quality and reputation of the wineries\' wines, with the Premier Cru châteaux deemed the most superior.
Bordeaux\'s Climate and Terroir
Bordeaux\'s climate is moderate, with warm summers and mild winters. The region\'s close proximity to the Atlantic Ocean influences the weather, with the oceanic breezes helping to moderate the temperatures.
Bordeaux\'s terroir is another essential component of the wine production process. The region\'s soils are diverse, ranging from gravel, sand, and clay, with each soil type contributing unique flavors and characteristics to the wines.
Winemaking Techniques in Bordeaux
Winemaking techniques vary among Bordeaux\'s wineries, but the following are the primary winemaking processes:
Harvesting the grapes
Maceration: extracting the color and tannins from the grape skins
Fermentation: converting the grape juice into wine using yeast
Aging: storing the wine in oak barrels to enhance its flavors and aromas
Blending: combining wines from different grape varieties or vineyards to create the desired taste and style
Bordeaux\'s Festivals and Events
Bordeaux hosts several festivals and events throughout the year that celebrate its rich wine culture. Among the notable festivals are:
Bordeaux Wine Festival: a four-day event that takes place in June every two years, featuring wine tastings, music, and fireworks
Vendanges de l\'histoire: a wine harvest festival that takes place in September, where visitors can experience grape picking and crushing, food tastings, and various cultural events
Fête de la Fleur: a wine ceremony that takes place every year in June to mark the end of the wine bottling process, featuring tastings of the newly released wines and a grand firework display.
Wine Tourism in Bordeaux
Bordeaux\'s wine tourism industry has grown significantly over the years, with more visitors flocking to the region to experience its wine culture. Visitors can enjoy guided tours of wineries, including vineyard and cellar visits, wine tastings, and food pairings.
Wine enthusiasts can also attend wine classes and seminars to learn more about the art and science of winemaking or explore the region\'s wine trails, discovering hidden gems and breathtaking scenery along the way.