A Tour Of Florence\'s Most Stunning Vineyards
When most people think of Florence, breathtaking art, historic architecture and exquisite cuisine come to mind. However, the city is also home to some of Italy's most stunning vineyards. These vineyards have been producing some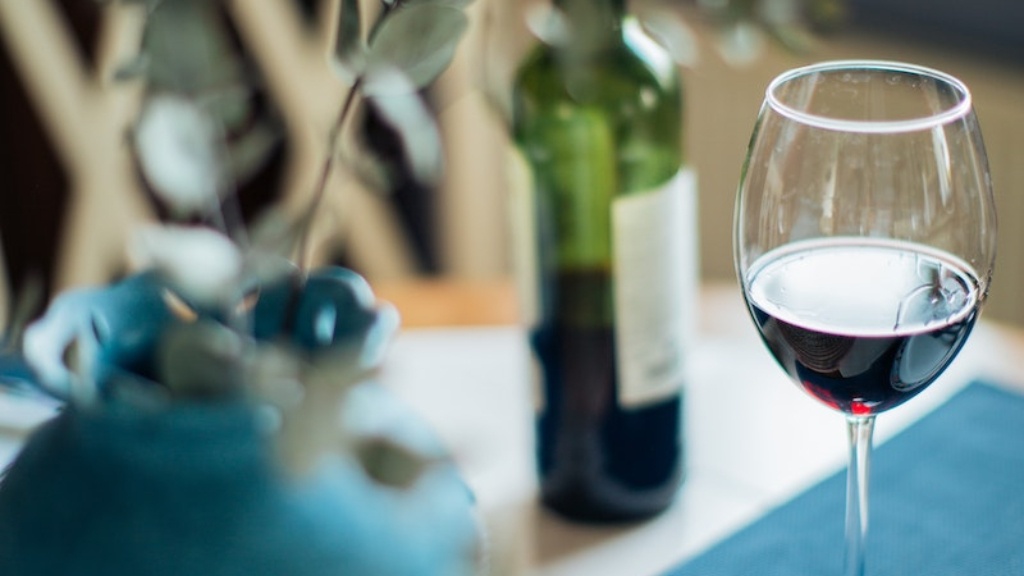 When most people think of Florence, breathtaking art, historic architecture and exquisite cuisine come to mind. However, the city is also home to some of Italy's most stunning vineyards. These vineyards have been producing some of the finest wines for centuries and offer visitors an unforgettable experience. Whether you are a wine enthusiast or a casual tourist, Florence's vineyards have something for everyone.
Florence's wineries are nestled in the rolling hills of Tuscany, where beautiful landscapes meet traditional Tuscan wine-making techniques. The area is known for its unique microclimate that provides the perfect growing conditions for grapes that create some of the world's most sought-after wines. Touring these wineries are a delightful way to experience the region's rich cultural heritage and indulge in excellent wine-tasting.
One of the most famous of Florence's wineries is Castello di Nipozzano. This vineyard can trace its history back to the 11th century and is situated in the heart of Chianti Rufina, producing delightful wines with a long history of tradition. Here, guests can take a stroll around the estate, and explore the vineyards that contain the grapes varieties Sangiovese, Cabernet Sauvignon, and Merlot.
Fattoria Le Pupille is another winery that offers visitors more than just wine-tasting. This family-owned and operated vineyard features expansive views of the surrounding countryside, olive groves, and even boast accommodations on the property, such as a Bed and Breakfast, where visitors can wake-up to a beautiful view and take long walks in the vineyard.
But it's not only the wine that makes these vineyards so alluring, the rich history that surrounds them is equally compelling. For example, the Castello di Verrazzano vineyard is not just one of Florence's most beautiful vineyards but also has a unique history that dates back to the 10th century, and once housed the world-famous explorer, Giovanni da Verrazzano. Today, the vineyard is a testament to the ongoing importance of traditional Tuscan winemaking. Its extensive history is showcased through artifacts displayed in the onsite museum.
No tour of Florence's vineyards would be complete without visiting Villa Le Corti. This beautiful vineyard holds a secret behind its prestige, and its rich history nestled in it. This vineyard is one of the best-kept secrets in Florence and organized tours and the experiences reveal the secret life in Villa Le Corti which is very interesting to explore.
Region
The wine-growing region in Florence is Tuscany, a region world-renowned for its wine. The area is famous for producing three different varieties of wine: Chianti, Brunello di Montalcino, and Vino Nobile di Montepulciano. These varieties of wine are protected by the Denominazione di Origine Controllata e Garantita, meaning that the production and quality of the wine are controlled and protected by Italian law.
Grapes
Florence's vineyards grow a range of grapes, including Sangiovese, Cabernet Sauvignon, and Merlot. Sangiovese is the most widely grown grape in the Tuscany region, and is the primary grape used in Chianti. Cabernet Sauvignon and Merlot are also grown in the region and blended with Sangiovese to create more complex wines.
Wine-Tasting
When visiting Florence's vineyards, wine-tasting is a must. Visitors can taste the wine produced at the vineyard while enjoying the serene surroundings of the Tuscan countryside. Visitors can learn about the wine-making process and gain a deeper appreciation of the wines produced at each vineyard.
Tours
Most of the vineyards in Florence offer organized tours. These tours usually include visits to the vineyards, wine-tasting, learning about the wine-producing process, and a stroll through the Tuscan countryside. Visitors can choose from a range of tours, including half-day tours, full-day tours, and multi-day tours. Some tour operators present personalized tours to the vineyards, including top-rated restaurants, scenic hills, and many more places in Florence.
Conclusion
Florence's vineyards are a must-visit for anyone looking to experience traditional Tuscan wine-making and enjoy a serene Tuscan afternoon. The rolling hills, picturesque landscapes, and top-quality wines, make visiting these vineyards a unique and unforgettable experience. There is something for everyone – from the casual tourist to the wine enthusiast, these vineyards are a perfect way to experience the famous Tuscan hospitality, art, and culture, while indulging in divine wine and cuisine.