A Travel Guide To Reims, France For Champagne Lovers
When one thinks of French wine, the region of Champagne is undoubtedly one of the first places that come to mind. The sparkling wines produced here are known throughout the world, and its stunning architecture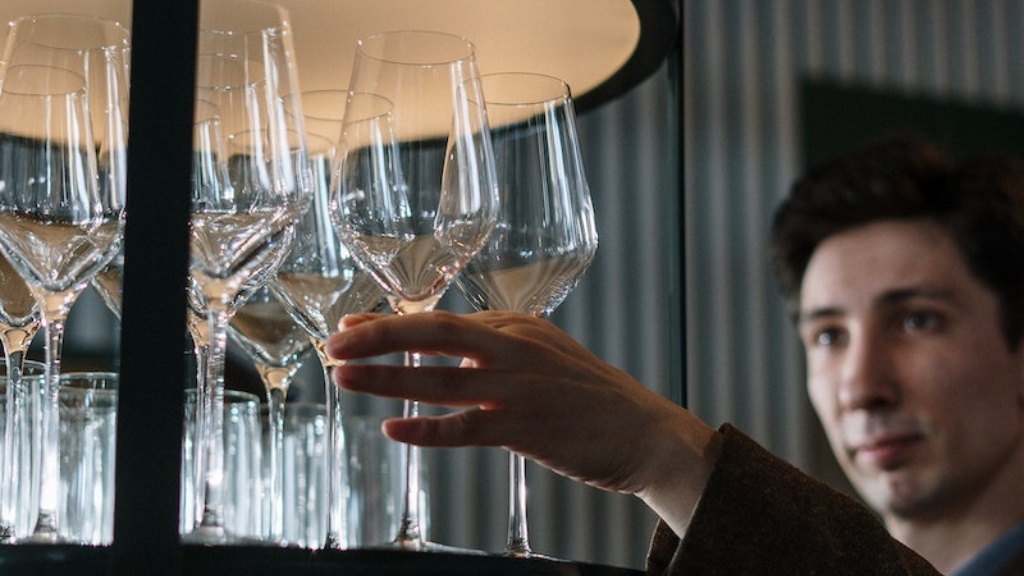 When one thinks of French wine, the region of Champagne is undoubtedly one of the first places that come to mind. The sparkling wines produced here are known throughout the world, and its stunning architecture and rich history make it a must-visit destination for wine lovers. One of its most famous cities is Reims, a cultural and gastronomic hotspot that should be on every wine lover\'s travel list. Here is your ultimate travel guide to Reims, France for champagne lovers.
Reims is located just an hour outside of Paris, making it an easy day trip for visitors to the city. However, with its charming streets and world-renowned champagne houses, it\'s worth spending a few days exploring the area. Reims is home to some of the most famous champagne producers in the world, including Taittinger, Veuve Clicquot, and Pommery.
For wine enthusiasts, there are few experiences more exciting than a visit to a champagne house. Many of the most famous champagne houses are located in Reims, and offer guided tours and tastings that allow visitors to see the wine-making process up close. At Taittinger, visitors can see the historic chalk cellars where the champagne is aged, while at Veuve Clicquot, visitors can tour the picturesque vineyards and see the production process from start to finish.
In addition to champagne, Reims is also known for its rich history and stunning architecture. The city was heavily bombed during World War I, and many of its buildings were subsequently rebuilt in the Art Deco style. The most famous example of this is the Palais de Tau, a former archbishop\'s palace that now houses a museum showcasing the city\'s history.
Another spectacular example of Reims\' architecture is the Notre-Dame de Reims cathedral. This Gothic masterpiece, which dates back to the 13th century, was the site of coronations for most of France\'s kings. Today, visitors can tour the cathedral and marvel at its intricate stained glass windows and towering spires.
When it comes to dining, Reims has plenty of options to satisfy even the most discerning foodie. The area is known for its use of local ingredients, such as the famous Reims mustard and local cheeses. For a more formal dining experience, there\'s Les Crayères, a Michelin-starred restaurant located in a former champagne house. For a more relaxed meal, Le Jardin Les Crayeres offers outdoor dining and a menu of classic French dishes.
No trip to Reims would be complete without a visit to the bustling local markets. The Boulingrin Market, held on Friday and Saturday mornings, is a must-see. Here visitors can sample local cheeses and charcuterie, freshly baked bread, and of course, champagne.
The Best Time to Visit Reims
The best time to visit Reims depends on your priorities. If you\'re looking to avoid crowds and get the most bang for your buck, consider visiting during the shoulder seasons of spring or fall. The weather will still be mild, and you\'ll be able to take advantage of low-season prices.
On the other hand, if you\'re a fan of all things festive, you may want to visit Reims during the holiday season. The city is known for its spectacular Christmas market, which takes over the city center each year. Visitors can browse handmade gifts, sample local Christmas treats, and of course, sip on some champagne to keep warm.
Where to Stay in Reims
Reims has plenty of options when it comes to accommodations, from budget-friendly hotels to luxurious champagne houses turned hotels. For a unique and glamorous experience, consider staying at Les Crayères, a five-star hotel set in a stunning 19th-century chateau.
For something more budget-friendly, the Hotel Azur offers comfortable rooms at an affordable price. Its location, just a short walk from the city center, makes it a convenient choice for those looking to explore the area.
Getting Around Reims
Reims is a small city, and most of its main attractions are within walking distance of one another. However, if you\'re looking to explore the surrounding countryside or visit champagne houses outside of the city center, a rental car is recommended.
For those who prefer not to drive, taxis and buses are readily available. The city also has a bike-sharing program, which is a great way to explore the area while getting some exercise.
Other Must-Visit Destinations Near Reims
If you have some extra time in your itinerary, there are plenty of other nearby destinations that are worth a visit. Just a short drive from Reims is the charming city of Épernay, known for its grand champagne houses and picturesque boulevards.
The nearby Marne Valley is also worth exploring. This area is known for its stunning countryside, dotted with picturesque villages and vineyards. Visitors can take a leisurely drive through the region, stopping at local wineries and charming cafes along the way.
In conclusion, a visit to Reims is a must for anyone with an appreciation for champagne and French culture. With its stunning architecture, rich history, and world-class wine, there\'s something for everyone in this charming city.