A Wine Lover\'s Guide To Avignon: The Best Wineries To Visit
A Wine Lover\'s Guide to Avignon: The Best Wineries to Visit Avignon, a city in the south of France, is renowned for its wines. It is an ideal destination for wine lovers who want to experience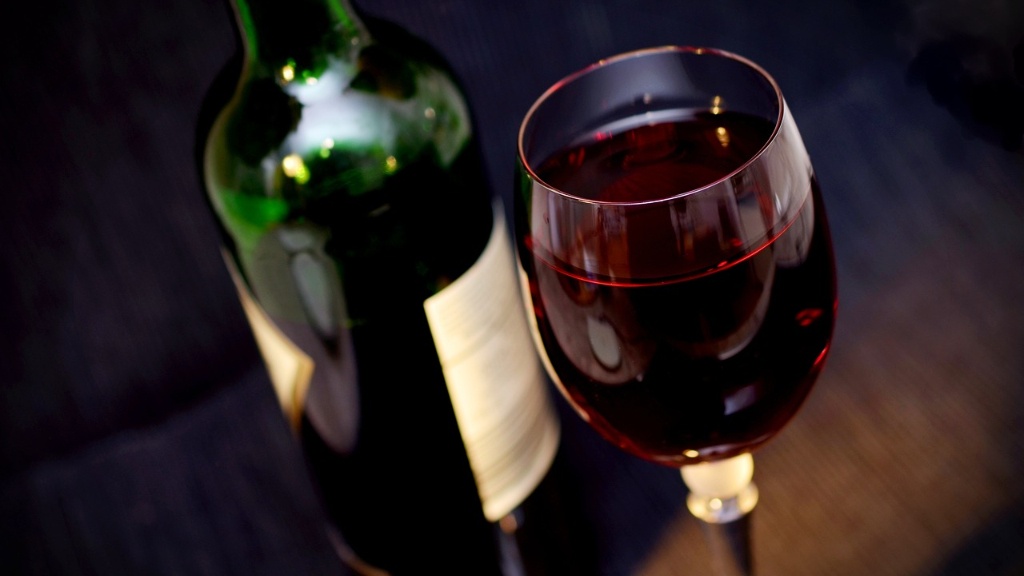 Avignon, a city in the south of France, is renowned for its wines. It is an ideal destination for wine lovers who want to experience excellent wine-tasting tours while on vacation. With numerous wineries scattered around the city, it can be challenging to choose which winery to visit first.
To help you plan your wine tour itinerary, we have compiled a list of the best wineries to visit in Avignon. Our recommendations are based on the quality of the wines, the expertise of the winemakers, and the overall experience.
One of the top wineries in Avignon is Château des Fines Roches. This winery has a rich history and is well known for its red and white wines. The property itself boasts stunning views of the Rhone Valley, making it a must-see destination for tourists.
Another winery worth visiting is Domaine de la Janasse. Here, you can find a wide range of wines, from Grenache to Syrah. The vineyard is also environmentally friendly, making it the ideal location for wine lovers who want to support sustainable winemaking practices.
A third winery on our list is Domaine de Marcoux, which produces some of the finest wines in the region. The owners pride themselves on their family\'s long-standing tradition of winemaking and have been producing wines since the 14th century.
If rosé is your preferred wine, then you don\'t want to miss out on Château de Pampelonne. The winery specializes in rosés, and you\'ll have the opportunity to taste some of the best rosé wines in the world. The winery also has a lovely terrace where you can enjoy a glass of wine while taking in the beautiful scenery.
If you\'re looking for something unique, then make sure to add Château La Nerthe to your list. This winery is famous for its Châteauneuf-du-Pape, a rich and fruity blend of several grape varieties. You\'ll have the opportunity to explore the vineyard, learn about winemaking, and of course, taste their exquisite wines.
Don\'t forget to visit Domaine du Pegau, which is one of the oldest wineries in the region. The winery has been around for over 300 years and produces high-quality wines. Their Cuvée Reserve is a must-try wine that is widely recognized as one of the best wines in the region.
To make the most of your wine-tasting tour in Avignon, make sure to book in advance. Some wineries require reservations, and you don\'t want to miss out on the opportunity to visit your favourite winery. Also, be prepared to spend a bit of money. Wine-tasting tours can be costly, but the experience is worth every penny.
The Best Time to Visit Avignon for Wine Lovers
The best time to visit Avignon for wine lovers is during the harvest season, which usually takes place between September and October.
During this time, wineries allow visitors to participate in the harvest, and you\'ll have the opportunity to pick grapes, hop on a tractor with the winemakers, and of course, taste wine straight from the barrel. Harvest season is undoubtedly the most exciting time to visit the wineries and experience the unique winemaking process hands-on.
However, visiting outside of the harvest season can still be an enjoyable experience. You can still take tours of the vineyards, hear stories about the family-owned wineries, learn about the winemaking process, and taste some of the best wines the region has to offer.
The bottom line is, it\'s always a good time to visit Avignon if you\'re a wine lover.
Wine Tasting Etiquette in Avignon
When visiting wineries in Avignon, it\'s important to keep in mind some basic wine-tasting etiquette.
Firstly, make sure to dress appropriately. Avoid wearing perfumes or colognes as they can interfere with your sense of smell, which is essential when tasting wine. Wear comfortable shoes as you\'ll be walking around the vineyards and caves.
When tasting wine, hold the glass by the stem to prevent the wine from warming up in your hands. Swirl the wine in the glass to release its aromas, and take a small sip. Don\'t drink the entire glass, as you\'ll be tasting several wines.
If you\'re not familiar with wine-tasting terms, don\'t be afraid to ask the winemaker to explain. They love sharing their knowledge and will be happy to guide you through the wine-tasting process.
Most importantly, enjoy the experience. Wine is about savouring the moment, and wine-tasting tours are a great way to create unforgettable memories.
The Benefits of Wine Tours in Avignon
Wine tours in Avignon provide a unique opportunity to explore the wineries in the region, taste some of the best wines in the world, and learn about the winemaking process. But there are other benefits to taking a wine tour in Avignon.
Firstly, it\'s an excellent way to make new friends. Wine-tasting tours are often group events, and it\'s an opportunity to meet other wine enthusiasts from all over the world.
Wine tours also offer a chance to experience the culture and history of the region. Many wineries have been around for centuries and have fascinating stories to tell. You\'ll learn about the traditions, customs and history of the winemaking industry in Avignon.
Finally, wine tours are an excellent way to support local winemakers. By buying and tasting their wines, you\'re supporting the local economy and helping to preserve the region\'s heritage.
Avoiding Common Mistakes on Wine Tours in Avignon
While wine tours in Avignon can be an enjoyable experience, there are some common mistakes to avoid.
Firstly, don\'t overdo it. Wine-tasting tours can be overwhelming, and it\'s easy to get carried away. Pace yourself and don\'t consume too much wine, or you won\'t be able to appreciate the taste and aromas fully.
Secondly, don\'t be afraid to ask questions. Winemakers love to share their knowledge and passion for winemaking but can sometimes use technical terms that you might not understand. If you\'re confused, ask for a simpler explanation.
Finally, don\'t rush through the experience. Take your time to savour each glass of wine and enjoy the ambiance of the vineyards. Wine-tasting tours are about creating unforgettable memories, and you don\'t want to miss out on any part of the experience.