Aldo Wine Bar: A Must-Visit Spot For Wine Lovers On The Upper West Side
Aldo Wine Bar: A Must-Visit Spot for Wine Lovers on the Upper West Side New York\'s Upper West Side is known for its charming cafés, trendy restaurants, and upscale shopping destinations; however, a new player has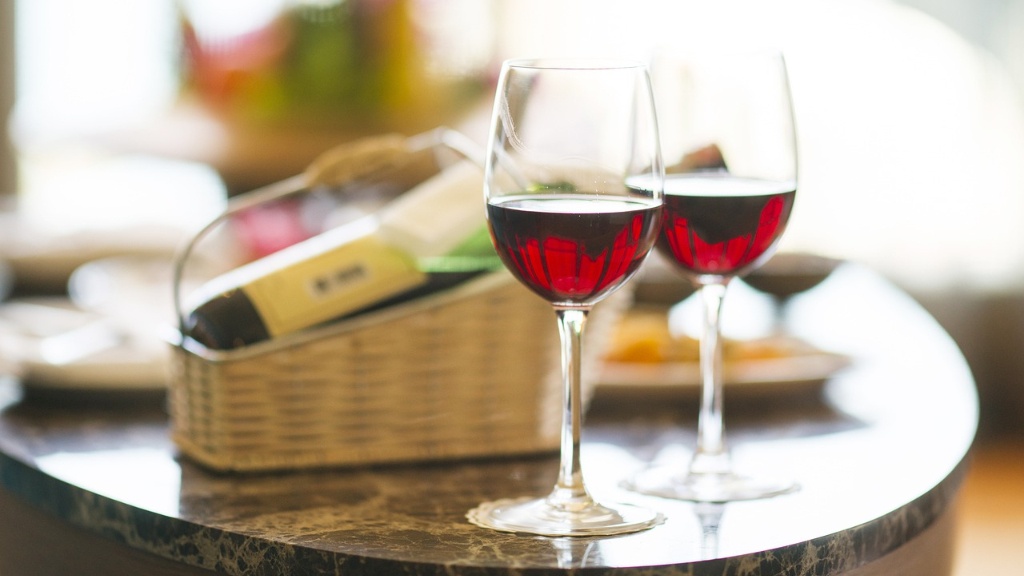 Aldo Wine Bar: A Must-Visit Spot for Wine Lovers on the Upper West Side
New York\'s Upper West Side is known for its charming cafés, trendy restaurants, and upscale shopping destinations; however, a new player has emerged in the region\'s already effervescent hospitality scene- Aldo Wine Bar. Located on the famed Columbus Avenue, Aldo Wine Bar has quickly established itself as a must-visit spot for wine aficionados and foodies alike.
The brainchild of Andrea Fornabaio, who also owns the popular restaurant Serafina, Aldo Wine Bar is named after Fornabaio\'s grandfather, Aldo, who was a wine connoisseur himself. The bar boasts a relaxing ambiance, with dim lighting and comfortable seating, making it the perfect spot to unwind with a glass of wine and some comfort food after a long day at work.
The wine selection at Aldo Wine Bar is nothing short of impressive, with bottles from all around the world. With over 30 wines available by the glass and more than 300 bottles to choose from, the bar caters to all tastes, budgets, and preferences. Additionally, the staff is well-versed with each wine\'s profile and can recommend the best wines as per customers\' taste and preferences.
If you are feeling adventurous and want to try some new wines, the bar also offers wine flights, which are a tasting of three wines that are curated based on a theme or region. For example, the \"Wines of Tuscany\" flight includes three Tuscan wines that are paired with some delicious Italian dishes.
When it comes to food, Aldo Wine Bar does not disappoint. The menu features an assortment of small plates, mains, and desserts, all inspired by Italian cuisine. The burrata and prosciutto toast is a noteworthy starter, while the wine-braised short rib is a must-try for meat lovers. For vegetarians, the truffle mushroom pappardelle is a match made in heaven.
But what sets Aldo Wine Bar apart from the rest of the wine bars in the city is its focus on sustainability. The bar has a strict no-waste policy, which means they use ingredients that are sourced locally and ethically. Additionally, the bar recently introduced a unique initiative called \"Wine on Tap,\" which allows customers to enjoy wine from a keg rather than a bottle, reducing CO2 emissions and plastic waste.
According to wine expert and educator, Ms. Sandra Smith, \"Aldo Wine Bar is a gem in the Upper West Side. Its extensive wine collection curated by knowledgeable staff, combined with the delicious food, makes it one of the best wine bars in the city. Moreover, the bar\'s commitment to sustainability is commendable, and I hope more bars follow suit.\"
Barrel-Chair Tasting at Aldo Wine Bar
If you\'re looking for an immersive wine experience, Aldo Wine Bar also offers \"barrel-chair tastings.\" These tastings are intimate and curated experiences that allow customers to try out some of the bar\'s rarest and most exclusive wines. Customers are seated at a special table, which is designed to look like a barrel, and are served by a specialized wine steward who explains each wine\'s origin and profile.
Private Events at Aldo Wine Bar
Aldo Wine Bar is an excellent venue for private events such as birthday parties, corporate events, or bridal showers. The bar has a beautiful private room that can accommodate up to 50 guests and features a projector, screen, and a sound system, making it perfect for presentations or screenings. Additionally, the bar\'s event team can create a customized wine and food menu tailor-made to your needs and preferences.
Wine Education at Aldo Wine Bar
Aldo Wine Bar also offers wine education and tasting courses for wine enthusiasts. The courses are designed to cater to both novice and experienced wine drinkers and are led by the bar\'s team of wine experts. Customers can choose from a range of courses, such as Wine 101, Wines of Italy, or Blind Tasting, and learn about the history of wine, viticulture, winemaking, and wine tasting.
Happy Hour at Aldo Wine Bar
Aldo Wine Bar also offers a daily happy hour from 5 PM to 7 PM, during which customers can enjoy select wines and cocktails at discounted prices. The happy hour is an excellent opportunity to try out some of the bar\'s exceptional wines and pair them with some delicious small plates.
Whether you\'re a wine aficionado or just looking for a cozy spot to unwind, Aldo Wine Bar has something to offer for everyone. With its extensive wine collection, delicious food, and commitment to sustainability, the bar is a must-visit spot for wine lovers on the Upper West Side.