An Evening With The Liber Pater 2009
Reading Time: [est_time] It's not often that you enjoy a 4,000 Euro bottle of wine. Liber Pater is one of the most controversial and expensive Bordeaux red wines in the world. The winery is located in the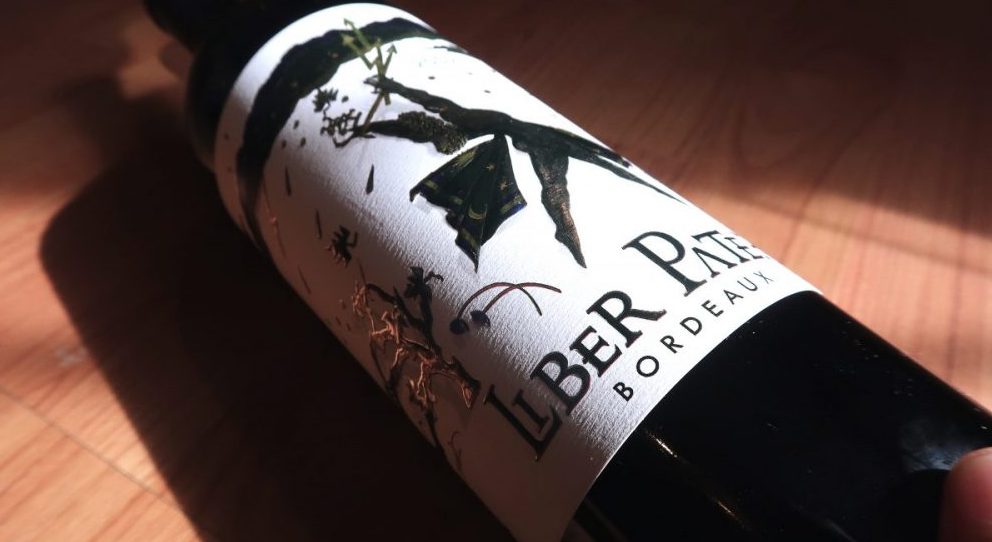 Reading Time: 3 minutes
It's not often that you enjoy a 4,000 Euro bottle of wine.
Liber Pater is one of the most controversial and expensive Bordeaux red wines in the world. The winery is located in the Graves AOC, within the left bank of Bordeaux. Winemaker Loic Pasquet wanted to re-create the taste of Bordeaux before the aged of phylloxera in the late 1800s. He planted ungrafted vines and varieties that existed in Bordeaux in the 19th century. On top of that, he planted his vines at high density (over 20,000 plants per hectare).
Liber Pater is made in tiny quantities and on-release sells for around 4,000 Euros a bottle. On top of that, 2009 was a legendary vintage in Bordeaux. On paper, the Liber Pater 2009 should be something special. So what does it actually taste like?
We were given a bottle of Liber Pater as a gift, with one stipulation that we taste it blind. So when we carried it with us to visit a friend in Oradea, Romania he agreed to organize a blind tasting. As the evening approached, we wondered if the wine would stand out.
The Evening With Liber Pater
The evening started with two Champagnes, a Piper-Heidsieck Brut 2006 and a Piper-Heidsieck Millesimé Rare Brut 2002. The Brut was solid but didn't get Charine too excited, while the Millesimeé Rare Brut 2002 is another story. It's a fine Champagne that is still a baby and worthy of at least a few more decades of aging.
After Champagne, the blind tasting commenced. We had no prior knowledge of what wines would be included except the Liber Pater. Our host shuffled and selected randomly after covering the bottles. The wines tasted in order were:
Giardini Arimei, Da Uve Surmature Dry Passito (wildcard from Ischia, Italy)
Bodegas Benjamin de Rothschild & Vega Sicilia, Macán Classico 2013 (Rioja, Spain)
Chateau Porto Carras 2008 (Meliton Slopes, Greece) 
Liber Pater 2009 (Bordeaux, France)
Crama Oprișor, Cabernet Sauvignon 2011 (Oltenia, Romania)
Heimann, Franciscus 2011 (Szekszárd, Hungary)
Mapon, Kikone 2009 (Macedonia, Greece)
Tenuta Carretta Cascina Fererro, Barolo 2008 (Barolo, Italy) 
Fornaser Monte Faustino L'Amarone del Maestro Fornaser, Amarone Della Valpolicella Classico Riserva 2008 (Veneto, Italy) 
Zenato, Amarone Della Valpolicella Classico 2008 (Veneto, Italy)
J&J Ostrožović, Tokajský Výber 6 Putñovy 2003 (Tokaj, Slovakia) – not served blind
All of the wines showed well but we were most impressed with the following.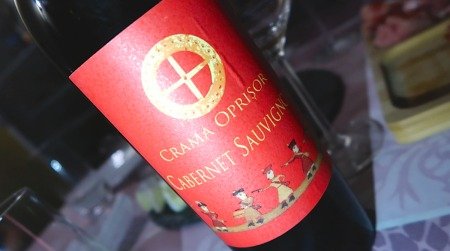 The Crama Oprișor Cabernet Sauvignon 2011 is one of the finest Romanian reds we've tasted. It's from Oltenia, the southwestern part of the country. When it was unveiled, we had nothing but applause for it. The wine is full of plum, walnut, black cherry, and pepper. It shows lots of nuances for a big, ripe wine. Chocolatey finish with sweet tannins. The style is in between a left-bank Bordeau and a Napa AVA-level Cabernet Sauvignon.  92/100
Find or buy on Wine-Searcher.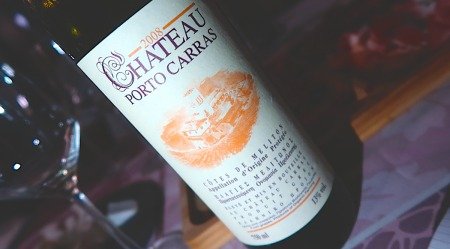 The Château Porto Carras 2008 is a blend of Cabernet Sauvignon, Cabernet Franc, Merlot, and the local grape Limnio. It's aged in oak for 24 months prior to bottling. This is a helluva wine, especially with the fact that the ex-cellar price is around 15 Euros. Notes of animal, meat, black fruit, and citrus peel with some olive and violet flavors. It's complex with refined structure. The tannins are developed and are guided by juicy acidity. When it was revealed our friend said, "I visited this estate months ago and it wasn't showing close to as well as now, it tastes like a 100 Euro wine."
Wow, wow, wow, what a wine.   93/100
Find or buy on Wine-Searcher.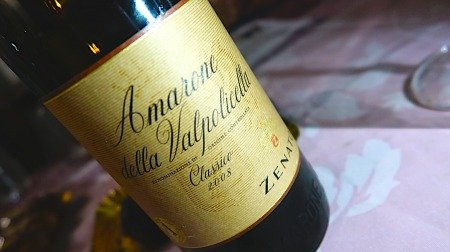 The Zenato Amarone Della Valpolicella Classico 2008 showed remarkable balance despite its high alcohol level of 16.5% abv. Notes of black cherry, sweet cedar, nutmeg, and tobacco emerge from the glass. It's dense and big with chocolate flavors on the finish. The tannins are chewy and this still has a lot of life left in it. Time has served this bottle well.   94/100
Find or buy on Wine-Searcher.
The Liber Pater 2009 was shy at first but everyone immediately recognized that it was a high-quality wine. It was the wine that stirred up the most conversation. After an hour in the glass, it started singing. It lies more on the side of elegance as opposed muscle. This wine is much more accessible now than many of the high-end 2009 Bordeaux that we have come across.
The wine has notes of black fruit, violets, blueberry, and cedar. It's tangy with firm tannins and a long juicy finish. The juiciness and elegance are what threw everyone off guard. Nobody guessed that it was nearly ten years old, it is still very youthful. Half of us loved it while others were lukewarm about it. Regardless, it was the most talked about wine during the evening along with the Chateau Porto Carras and Crama Oprișor.   94/100
Is it worth the price tag? It's a beautiful wine, whether it is worth it or not is for you to decide.
Find or buy on Wine-Searcher.
You can find out more about our scoring system on the Wine Rating page.
---
The opinions expressed in this article are unsolicited and have not been paid for in any way by governmental bodies, enterprises, or individuals. We do not sell editorial content as that would destroy the legitimacy of our reviews and the trust between Exotic Wine Travel and its readers. On occasion, we extend the option of purchasing the wines we review or/and the products we spotlight. Some of these product links are set up through affiliate programs, which means Exotic Wine Travel gets referral credits if you choose to purchase these items via the links we provide.