Zorah Karasi: Wine of Ancient Grapes from Armenia
Reading Time: [est_time] We will start posting articles about our finds from the unheralded corners of the wine world. Today, we are sharing an exotic wine that is available in the USA. We went to Armenia with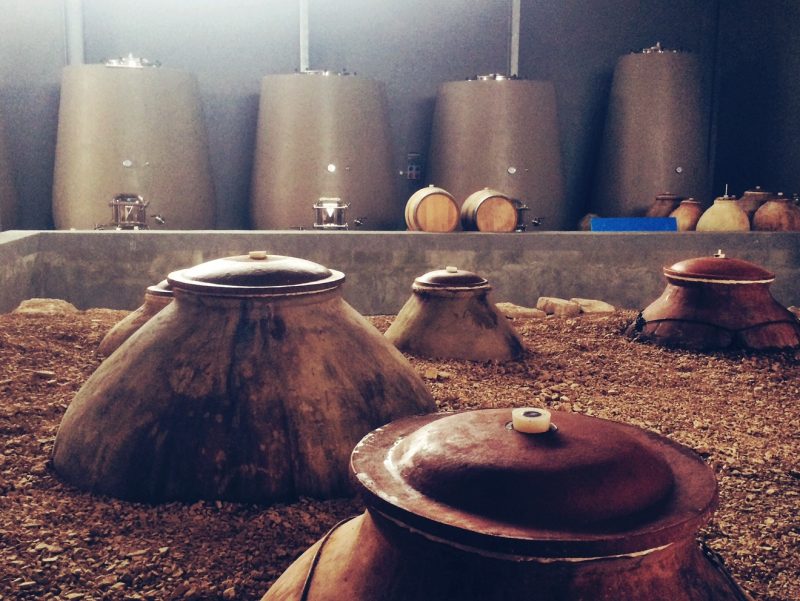 Reading Time: 3 minutes
We will start posting articles about our finds from the unheralded corners of the wine world. Today, we are sharing an exotic wine that is available in the USA.
We went to Armenia with full knowledge about Zorah Wines, specifically Zorah Karasi. The first vintage from 2010 was placed on Bloomberg's Top 10 Wines of 2012. With high hopes, we contacted Zorah Winery a month before our trip. Unfortunately, the winery told us that they do not take visitors. However, as serendipity works its way to our hopeful hearts: we ended up staying at a wine town in Vayots Dzor, Armenia and by coincidence, the owner of Zorah was staying at the same place as us.
Armenia: An Ancient Wine Country
Wine production in Armenia dates back to over 6,000 years, with evidence from the discovery of the world's oldest winery the Areni-1 Cave Complex, which is located close to Zorah Winery. The oldest leather shoe in the world was also found inside the same complex. We were fortunate to visit the archaeological site of this winery even though it was boarded up due to the lack of funding. From the moment we stepped in, buried amphorae in every room of the caves filled our sights. The clay pots varied in size. Some were broken. Some looked as if they were still serviceable. Tools, ropes, and other equipment lay neatly stacked in the corners of the cave. Makeshift lighting was strong all around. It was astonishing to imagine that large-scale winemaking took place in the exact same caves thousands of years ago. During our trip, we also visited an old bridge along the Arpi River. According to the locals, many Silk Road travelers enjoyed coming through this part of Armenia to taste the unique wines of the Vayots Dzor region.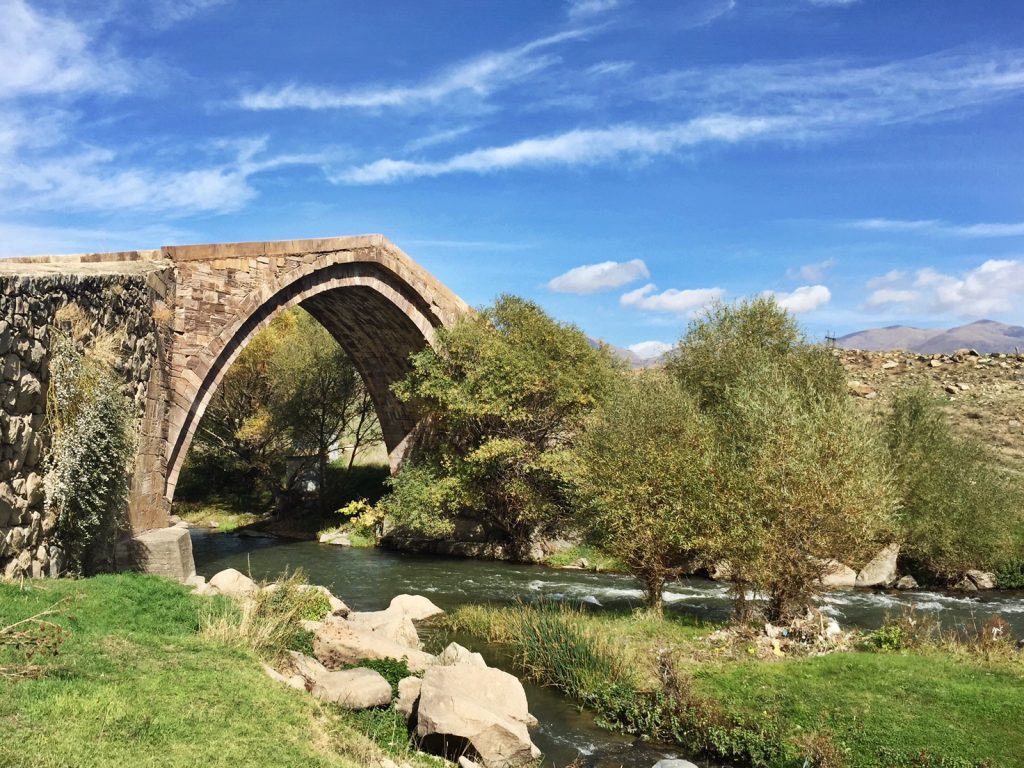 Zorah Wines
Zorik Gharibian, the founder of Zorah Wines, is an Italian Armenian. Based in Milan, he's been working in the fashion industry for many years. In the 1990s, he came to visit his ancestral homeland and returned to Italy feeling inspired. He was determined to craft world-class wine made from indigenous grapes in Armenia and target the true wine lovers of the world.
Located in a remote village at 1,400 meters in altitude, Zorah Winery provides the ultimate notion of "wine with a view". You can check out the views in this video where Zorik also shares more about his struggle, inspiration, and plan with Matt.
Exotic Wine Travel's Choice:
Zorah Karasi 2013 – 100% Areni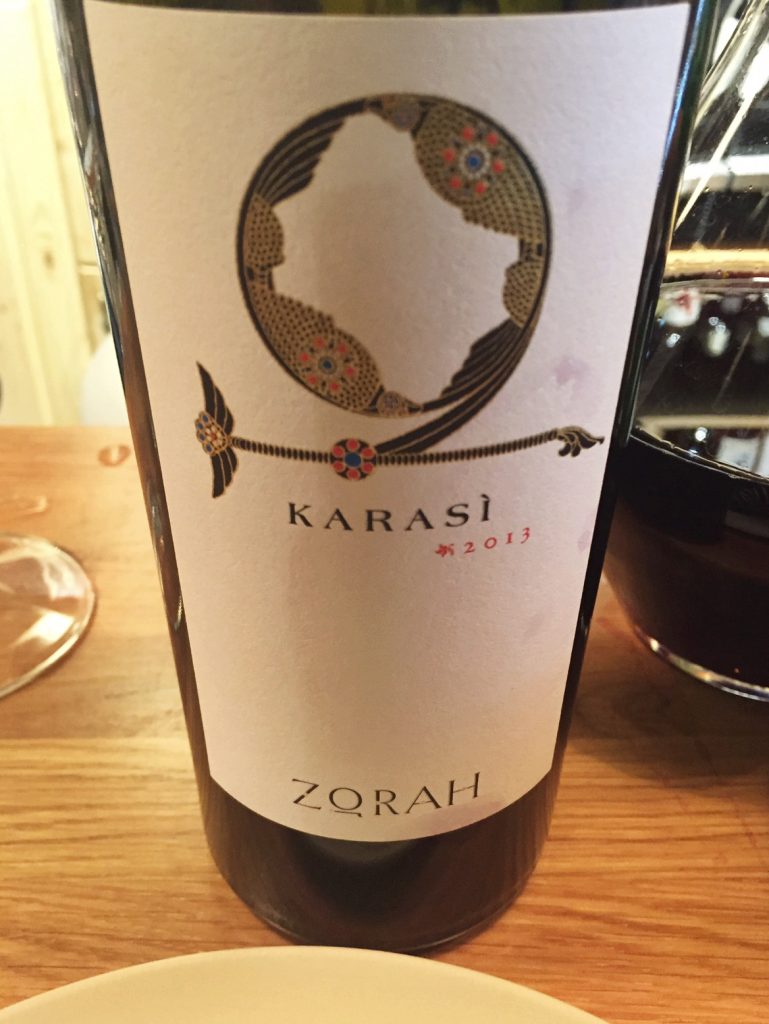 The indigenous grape variety Areni grows in the high-altitude Armenian village of the same name. All Areni vines are grown on Vitis Vinefera rootstock; because of its isolation and elevation, it has never been affected by phylloxera. Jancis Robinson states in her Oxford Companion to Wine that the Areni grapes produce "wines that are medium body with zip".
Alberto Antonini, the oenologist at Zorah is a celebrated figure in the wine world; his credits include being a senior winemaker at Antinori and Frescobaldi in Tuscany. By dint of these experienced hands and the vineyards' innate advantage, Zorah wines are made with minimal intervention. All the red wines at Zorah are fermented and aged in concrete eggs or amphorae, with the exception of its top red wine which goes through further aging in untoasted oak casks. While there were steel tanks and big oak casks to be in found in the winery when we visited, the plan is to move the entire production to concrete vessels.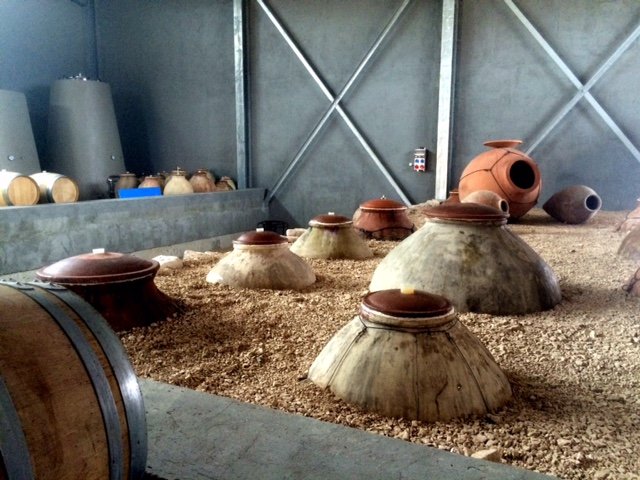 After our trip through Armenia, we went back to Singapore and brought along a bottle of Zorah Karasi for our good friend who's a serious wine drinker. Following a meat-dominated dinner—which was paired harmoniously with a Hugel Jubilee Riesling 2008, a Robert Mondavi Cabernet Sauvignon Reserve 2005 and a d'Arenberg Dead Arm Shiraz 2001—the conversation switched to our journey through the Armenian wine regions. Our friend's curiosity was piqued and it was the perfect moment to uncork the Zorah Karasi. It was also a great opportunity to put Zorah's vision to an unbiased test: would an Armenian wine made from an ancient, indigenous variety satisfy the discerning and experienced palate?
Tasting Notes
The wine expresses vibrant notes of strawberry, sour cherry, grass, vanilla, coffee, smoke, and a touch of earth. Its medium body is congruent with its acidity. The end palate is long and focused. There is almost a sense of Italian-ness in this wine, perhaps because of the sour cherry and high acidity that are redolent of a lighter Sangiovese (like a Pian Del Ciampolo, which is often described as being Burgundy-esque). However, the combination of flavors, structure, and balance in this three-year-old wine is nothing like we've tasted before. Everyone at the table is impressed. Notwithstanding that this is drunk after an aged Cabernet Sauvignon and Shiraz, the Zorah Karasi 2013 is expressing much presence on the palate. It shows up well next to the New World big names like Robert Mondavi and d'Arenberg.
Besides the Karasi wine, Zorah also produces a white wine made from a blend of two local varieties called Voskehat and Garandmak, and a premium varietal red that's named after his wife Yeraz. The word Yeraz also means "dream" in Armenian. The Zorah Yeraz is made from wild bush vines of Areni found higher up in the mountains at 1,600 meters above sea level. The locals believe that these vines are over 100 years old.
Check out the Zorah vineyards here; we'd be hard-pressed to find a better spot for wine.
The Zorah Karasi retails for around USD 36 in the USA. For more information on the exact price and distribution network, go to Wine Searcher.
More information about Armenian wine and wine tourism in Armenia can be found in our book Uncorking the Caucasus: Wines from Turkey, Armenia, and Georgia.
Note: This article is not associated with business endorsements of any kind. 
---
You May Also Enjoy:
Armenian Wines: One Year Later
A Brief History of Wines from the Caucasus
A Trendsetter in the Armenian Wine Scene: Vahe Keushguerian
Meet the Man Bringing Incredible Armenian Wine to the U.S.