Athens\' Best New Bars: A Guide To The City\'s Trendiest Spots
Athens\' Best New Bars: A Guide to the City\'s Trendiest Spots body font-family: Arial, sans-serif; line-height: 1.5; padding: 20px; h1 font-size: 36px; font-weight: bold; margin-bottom: 40px; h2 font-size: 24px; font-weight: bold; margin-bottom: 20px; p margin-bottom: 20px; ul margin-bottom: 20px; li margin-bottom: 10px; blockquote font-style: italic; margin-bottom: 20px; padding-left: 20px; border-left: 5px solid #ccc; em font-style: italic; font-weight: bold; Athens\' Best New Bars: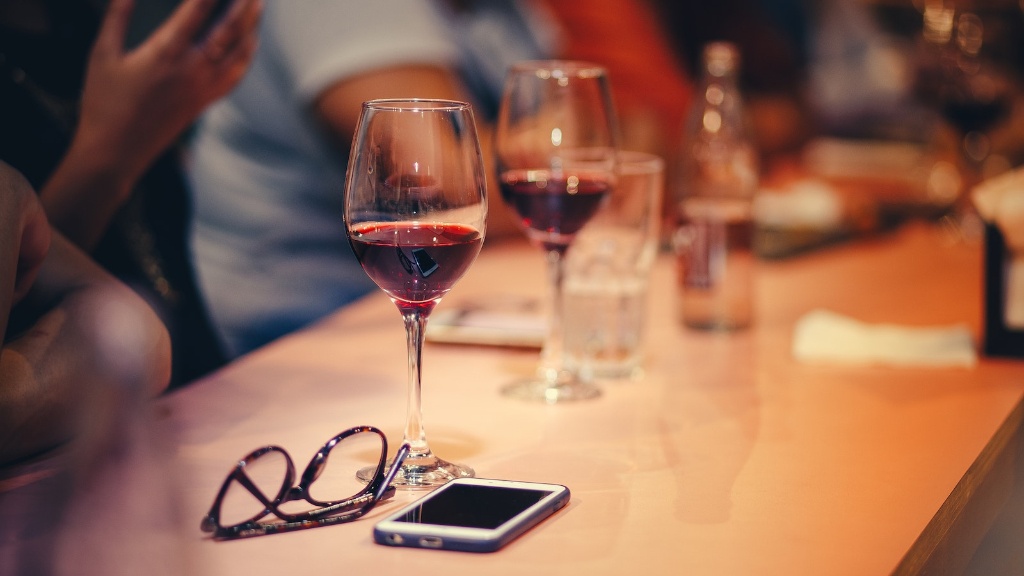 Athens\' Best New Bars: A Guide to the City\'s Trendiest Spots
Athens has always been a vibrant city with a rich cultural heritage, but in recent years it has also become a hub for creative and innovative bars that cater to a more cosmopolitan crowd. From rooftop bars with breathtaking views to hidden speakeasies with bespoke cocktails, Athens\' bar scene is constantly evolving and providing visitors and locals alike with a memorable experience. In this guide, we\'ll highlight some of the city\'s best new bars that are worth checking out.
The Clumsies
The Clumsies is one of the most popular bars in Athens and for good reason. This multi-level bar is a work of art, with each floor showcasing a different theme, from a cozy library to a tropical oasis. The bartenders here are true craftsmen and will create a cocktail tailored to your preferences. The Clumsies is a must-visit for anyone looking for a unique and memorable night out in Athens.
The Bank Job
The Bank Job is a hidden gem located in the heart of Athens. To get inside, you\'ll need to know the secret password, which changes weekly and can be found on their social media pages. Once inside, you\'ll be transported to a stylish underground speakeasy where you can enjoy expertly crafted cocktails and live music. The Bank Job is the perfect place for a date night or a night out with friends who appreciate the finer things in life.
Baba Au Rum
Baba Au Rum is another popular bar in Athens that has gained a cult following among bartenders and cocktail enthusiasts. The bar\'s cozy atmosphere and extensive menu of over 250 rums make it the perfect place to unwind after a long day of sightseeing. In addition to their impressive rum selection, Baba Au Rum also offers a rotating menu of signature cocktails that are both creative and delicious.
A for Athens
A for Athens is a rooftop bar located on the top floor of a hotel with breathtaking views of the Acropolis and the city skyline. This bar is incredibly popular, especially during the summer months, so it\'s recommended to make a reservation beforehand. The drinks here are on the pricey side, but the views make it worth it. A for Athens is the perfect spot to grab a drink and watch the sun set over the ancient city.
The Clumsies Bites
The Clumsies also offers a food menu that is a perfect complement to their expertly crafted cocktails. From traditional Greek dishes to international favorites, The Clumsies Bites has something for everyone. The menu is constantly changing to showcase seasonal ingredients and innovative flavor combinations. The Clumsies Bites is the perfect place to grab a bite to eat before heading upstairs to The Clumsies bar for a nightcap.
The Future of Athens\' Bar Scene
The future of Athens\' bar scene is bright, as more and more innovative bars continue to open up around the city. We spoke with Dimitris Kiakos, a bartender and owner of The Clumsies, about his thoughts on the future of the Athens bar scene. \"I think Athens will continue to evolve and push the boundaries of what a bar can be,\" he says. \"We\'re seeing more and more young bartenders bringing their own creativity and expertise to the table, and I think that will only lead to even more exciting and innovative bars in the future.\"
Conclusion
Athens\' bar scene is a constantly evolving landscape that offers something for everyone, from hidden speakeasies to rooftop bars with stunning views. Whether you\'re a cocktail enthusiast or just looking for a memorable night out, Athens\' trendy new bars are well worth exploring. So grab some friends, prepare to be impressed, and enjoy all that Athens has to offer.