Baja California Wine Country: A Guide To The Best Wineries In Baja California, Mexico
Baja California Wine Country: A Guide to the Best Wineries in Baja California, Mexico As the popularity of Mexican wines continues to rise, Baja California has become a promising destination for wine enthusiasts. With over 170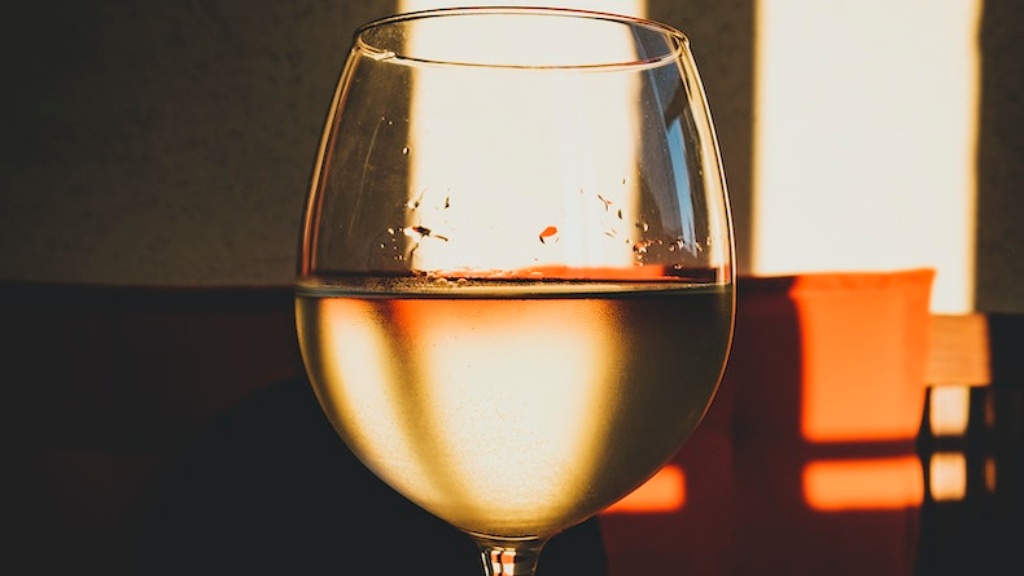 Baja California Wine Country: A Guide to the Best Wineries in Baja California, Mexico
As the popularity of Mexican wines continues to rise, Baja California has become a promising destination for wine enthusiasts. With over 170 wineries scattered across the region, it has become a new frontier for winemakers from all over the world. Whether you\'re a wine connoisseur or just a casual fan, exploring the wineries in Baja California is a chance to taste some of the most impressive wines from this emerging region. In this article, we\'ll be discussing the best wineries in Baja California and what makes them stand out.
Background Information
Vineyards have been growing in Baja California since the 16th century, when the Spanish introduced grapes to the area. The modern wine industry in the region began in the early 20th century when Russian immigrants fleeing the Russian Revolution settled in the Guadalupe Valley and started vineyards. Since then, the industry has grown and evolved, and today Baja California produces over 90 percent of Mexico\'s wine.
Relevant Data
The Guadalupe Valley, located 60 miles south of the U.S.-Mexico border, is the hub of Baja\'s wine country. The valley is an expansive area dotted with wineries, vineyards, tasting rooms, and restaurants. Some of the most popular grapes in the region are Cabernet Sauvignon, Merlot, Nebbiolo, and Zinfandel, among others. In addition, Baja California\'s Mediterranean climate, with hot and dry summers and mild winters, provides the ideal conditions for grape growing.
Perspectives from Experts
Renowned sommelier and Baja California wine expert, Fernando Gaxiola, has hailed the region as one of the most exciting new wine destinations in the world. According to Gaxiola, Baja California\'s wines are unique because of their distinct terroir, which is heavily influenced by the ocean breeze and mountain ranges. The region\'s geography, he says, makes it possible for winemakers to produce wines with great acidity, complexity, and depth of flavor.
Best Wineries in Baja California
1. Casa de Piedra: This winery, founded in 1997, is one of the most innovative and experimental in Baja California. They produce a range of wines from their estate-grown grapes, including Chenin Blanc, Grenache, Cinsault, and Tempranillo. Casa de Piedra\'s tasting room is a must-visit, as it\'s carved into the rock and offers stunning views of the surrounding vineyards.
2. El Cielo: Located in the Valle de Guadalupe, El Cielo is a family-owned winery that produces elegant, award-winning wines. Their portfolio includes reds, whites, and rosés made from a blend of local and international grape varieties. Visitors can enjoy a guided tour of the vineyards and cellar, followed by a tasting of El Cielo\'s premium wines.
3. Monte Xanic: Founded in 1987, Monte Xanic is one of Baja California\'s oldest wineries. They specialize in producing high-quality wines, including some of the region\'s best Sauvignon Blancs and Cabernet Sauvignons. The winery has won numerous awards for their wines, and their beautiful tasting room offers a great atmosphere for enjoying a glass of wine with friends.
4. Adobe Guadalupe: This stunning winery and retreat center is located in the heart of the Guadalupe Valley. Adobe Guadalupe produces a range of wines, including reds, whites, and sparkling wines, made from biodynamically grown grapes. Visitors can take a horseback ride through the vineyards, participate in a yoga class, or simply relax and enjoy a glass of wine in the beautiful garden.
5. Finca la Carrodilla: Founded in 2010, Finca la Carrodilla is a boutique winery that produces organic and biodynamic wines. The winery\'s tasting room offers stunning views of the valley and the surrounding mountains, and visitors can enjoy a tasting of Finca la Carrodilla\'s wines alongside delicious snacks made from locally sourced ingredients.
Own Insights and Analysis
Visiting Baja California\'s wineries is not just about wine tasting; it\'s also an opportunity to discover the region\'s unique culture and heritage. Many of the wineries offer tours of their vineyards and cellars, explaining the techniques and methods they use to produce their wines. In addition, many of the wineries have on-site restaurants that serve delicious food made from fresh, locally sourced ingredients.
Baja California\'s wine country is still a relatively young region, but it\'s already gaining recognition on the global wine stage. With passionate winemakers, unique terroir, and a rich cultural heritage, it\'s no surprise that Baja California is becoming a popular destination for wine lovers from around the world.
Additional Sections in H2 Tags
Baja California\'s Wine Culture
Baja California's wine culture is deeply rooted in its history and traditions. Mexican wine wasn\'t always widely popular, but today, it has gained attention from wine enthusiasts all over the world. Wine, just like tequila, mezcal, or cerveza, is an important part of Mexico\'s culinary landscape. Mexican wines are made with passion, creativity, and love. The winemakers work tirelessly to develop the perfect balance of flavors and aromas for every bottle of wine they produce. Baja California\'s wine culture is worth experiencing, not just for the taste of the wine, but also for the sensory experience it offers.
Appreciating Mexican Wine
The increased attention that Mexican wine is getting from the international wine community is not just mere hype; it\'s a reflection of the quality and creativity of Baja California\'s winemakers. Mexican wines are unique and expressive, and they offer an opportunity to discover the terroir and culture of this fascinating region. Mexican wines are not just about vibrant, fruit-forward flavors; they also have a depth and complexity that can rival some of the world\'s most famous wine regions. Appreciating Mexican wine is about understanding the effort and passion that goes into making these wines and enjoying the distinct sensory experience that they offer.
The Future of Wine in Baja California
Baja California\'s wine industry is growing steadily, with more wineries opening every year. The region\'s climate, terroir, and talented winemakers make it an exciting place to be for wine enthusiasts, both locally and globally. With a focus on sustainability, innovation, and quality, Baja California\'s winemakers are setting a high bar for the region\'s future wine production. The future of wine in Baja California looks bright, with several initiatives underway to promote the region\'s wines and its unique culture.
The Wine Tourism Experience in Baja California
Baja California\'s wine tourism experience is something that must be experienced firsthand. From the vineyards to the tasting rooms, and the luxury accommodations to the farm-to-table restaurants, Baja California\'s wine country offers a rich and immersive experience for wine lovers. The region\'s scenic beauty, culture, and hospitality make it an ideal destination for a wine-themed vacation. Whether you\'re a seasoned wine aficionado or a casual wine drinker, you\'re sure to find something to love about Baja California\'s wine country.