Bars In Central London: Where To Sip
In every area of Central London, there are countless bars to choose from where you can sip on your favorite cocktails or beers after a long day at work, or during a night out with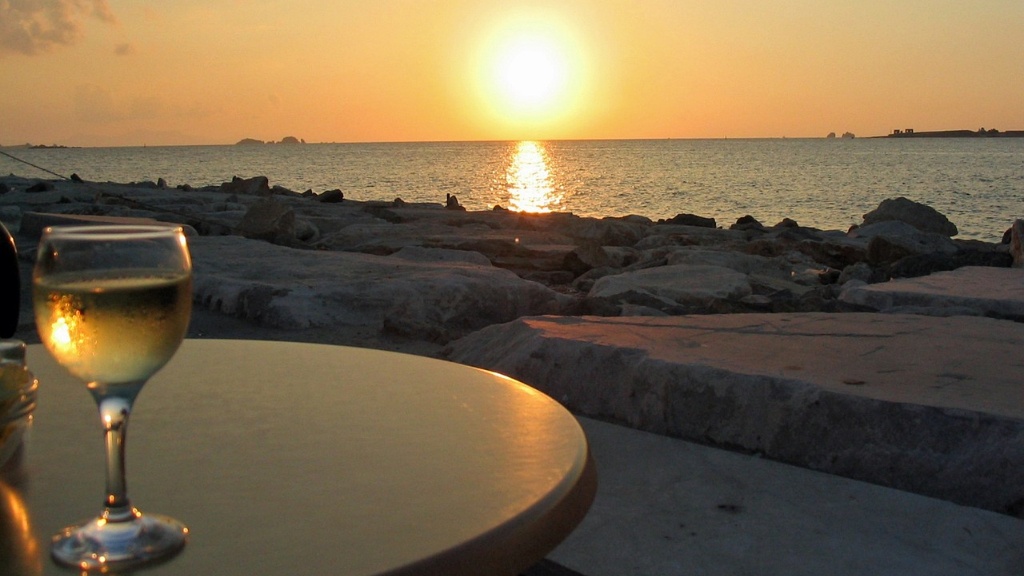 In every area of Central London, there are countless bars to choose from where you can sip on your favorite cocktails or beers after a long day at work, or during a night out with friends. From busy streets like Oxford Circus and Soho, to more laid-back neighborhoods like Marylebone and Fitzrovia, there are many options to explore. Here are some top picks for bars in Central London:
In the heart of Soho, Milk & Honey is a speakeasy-style bar that exudes sophistication and exclusivity. This bar requires a membership to enter, but once inside, you will enjoy the high-end ambiance and innovative cocktail selection. The menu changes frequently, and the bartenders are always experimenting with new flavors and techniques.
Just a short walk away from Milk & Honey is Experimental Cocktail Club, a Parisian-themed cocktail bar that is renowned for its unique concoctions. Some popular drinks include the Green Beast, which blends absinthe, lime, cucumber, and soda, and the Old Cuban, which is a twist on the classic mojito.
If you\'re looking for a rooftop bar with beautiful views of London, then Madison is the place for you. Located on the top floor of One New Change shopping center, Madison has a stunning panoramic of the city skyline, including views of St. Paul\'s Cathedral. The bar menu features an extensive list of wines, spirits, and cocktails.
In Marylebone, Purl is a quirky bar that transports its guests back to the 1920s. With velvet curtains, antique furniture, and dim lighting, Purl is the epitome of a speakeasy. The signature drinks are served in unique vessels, such as test tubes and beakers, and the bartenders are always up for creating personalized cocktails based on your taste preferences.
For beer lovers, the Craft Beer Co. is a must-visit. With locations in Covent Garden, Clerkenwell, and Old Street, this bar has an impressive selection of over 25 rotating craft beers on tap. The knowledgeable staff can help you select the perfect pint.
The Zetter Townhouse is a hotel bar that has a cozy and eclectic vibe. The cocktail menu is inspired by the fictional character Aunt Wilhelmina, and the staff dresses in quirky Victorian outfits. The drinks are delicious and beautifully presented, making for an Instagram-worthy experience.
Finally, in Fitzrovia, Bourne & Hollingsworth is a stunning bar that has a Victorian-style greenhouse as its centerpiece. The cocktail list is seasonal, and the ingredients are often sourced from the bar\'s own garden. There are also options for brunch, lunch, and dinner if you want to make it a full meal.
The Best Bars for Wine Lovers
If you are a wine lover looking for a cozy spot in Central London, check out Gordon\'s Wine Bar, located near the Embankment tube station. This charming bar is housed in a 17th-century building and has a cavernous atmosphere. The wine list is extensive, and the bar also serves a selection of cheese and charcuterie boards.
Terroirs Wine Bar, located near Charing Cross, is another excellent choice for wine enthusiasts. The wine list includes natural, organic, and biodynamic wines from all around the world. The bar also has a casual and lively atmosphere, with communal tables and friendly staff who are always happy to share their knowledge.
Vagabond Wines, with locations throughout Central London, is a wine bar and shop that offers self-service wine dispensers. You can purchase a pre-paid card and use it to sample different wines from around the world. The selection is extensive, and there are options for all preferences and budgets.
For a wine bar with a unique ambiance, head to The Cork & Bottle in Leicester Square. The dimly lit bar is adorned with candles, and there is an impressive collection of vintage wines. The knowledgeable staff can guide you through the wine list, and there is also a selection of British and European beers.
If you are looking for a wine bar with a historic touch, visit Bedales Wine Bar in Spitalfields. The bar is located in a former Victorian stable and has a rustic and cozy atmosphere. The wine list is extensive and includes a variety of organic, biodynamic, and natural wines. There is also a seasonal food menu, with options for sharing plates and cheese boards.
The Best Bars for Whiskey Lovers
The Whiskey Exchange in Covent Garden is a whiskey bar that offers over 1,000 different types of whiskey. The knowledgeable staff can help you navigate the extensive selection, and there are also options for whiskey flights if you want to sample different varieties. The bar also offers a range of other spirits, including gin, rum, and tequila.
If you want to enjoy your whiskey with a cigar, head to The Churchill Bar & Terrace at the Hyatt Regency London. This chic bar has a cigar terrace and a whiskey menu that features rare and vintage bottles. The atmosphere is sophisticated and perfect for a special occasion.
Black Rock, located near Shoreditch High Street, is a unique whiskey bar that features an 18-foot-long oak tree trunk that houses the bar\'s whiskey stock. The bar has a menu of over 250 whiskeys, as well as a selection of Japanese-inspired cocktails. The atmosphere is relaxed and unpretentious.
Purl, which was mentioned earlier for its unique cocktails, also has an impressive whiskey selection. The bar\'s staff can make recommendations based on your preferences and offer tasting flights of different whiskeys. The dimly lit speakeasy atmosphere adds to the overall experience.
For a whiskey bar with a Scottish twist, visit Mac & Wild in Fitzrovia. This bar is also a Scottish restaurant and serves traditional dishes like haggis, neeps and tatties, and venison. The whiskey selection features bottles from all regions of Scotland and includes rare and hard-to-find options.
The Best Bars for Gin Lovers
Graphic Bar in Soho is a trendy bar that features over 300 premium gins from around the world. The menu includes a variety of gin cocktails, as well as tasting flights of different gins. The atmosphere is vibrant and lively, perfect for a night out with friends.
Mr Fogg\'s Gin Parlour, located near Leicester Square, is a quirky and eccentric bar that transports its guests back to the 19th century. The gin selection includes over 150 types, and the bartenders can guide you through the options. There are also gin tasting experiences and gin-making classes available.
The Oliver Conquest in Aldgate is a cozy and unpretentious gin bar that features a selection of over 250 gins. The bar also serves a range of British beers and ciders. The atmosphere is relaxed, making it perfect for a casual night out with friends.
Jensen\'s Gin Distillery, located in Bermondsey, is a gin bar that also houses a small distillery. The gin is made using traditional methods and is inspired by the London dry gin style of the 18th century. The bar also offers gin tastings and distillery tours.
Finally, the London Gin Club in Soho is a gin bar that celebrates all things gin. The menu includes over 130 types of gin, as well as gin cocktails and tasting flights. The bar also serves a range of traditional British dishes, making it a perfect spot for both food and drinks.