Bars In Valencia Spain
In the beautiful city of Valencia, Spain, bars are plentiful and offer an abundance of ambiance, flavor, and entertainment. With so many choices, it may be hard to decide which ones to visit, so let\'s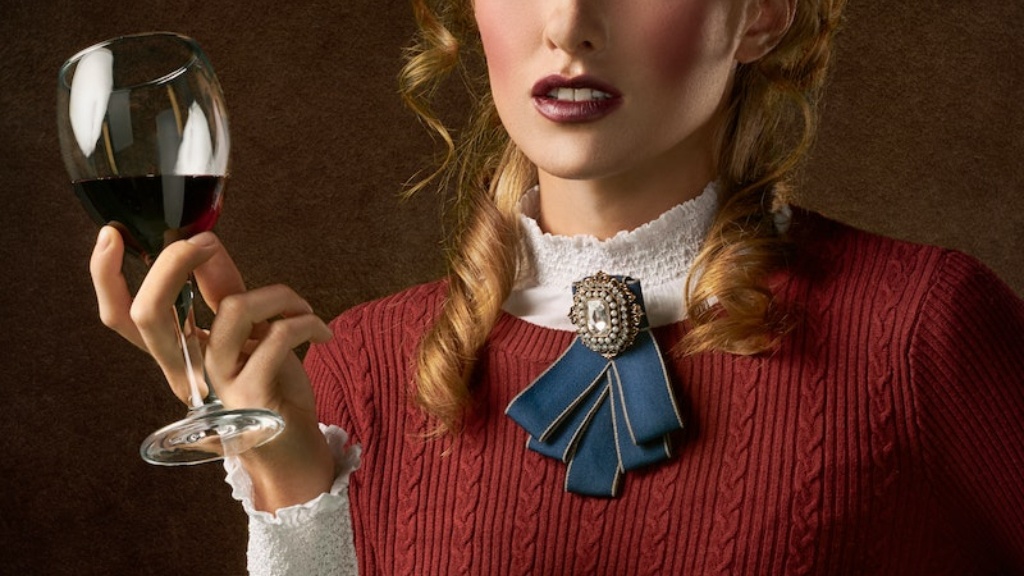 In the beautiful city of Valencia, Spain, bars are plentiful and offer an abundance of ambiance, flavor, and entertainment. With so many choices, it may be hard to decide which ones to visit, so let\'s dive into the world of Valencia\'s bars and explore what they have to offer.
Valencia is a city with a rich history in alcohol production, with wine being a significant part of its gastronomy. The region\'s fertile lands allow for grape cultivation and, as a result, offer some of the best wines in Spain. Bars in Valencia reflect this tradition, ensuring that the wine selection is top-notch, and many establishments offer various wine tasting experiences.
For those who aren\'t wine enthusiasts, Valencia\'s craft beer scene has gained a reputation for itself. With many small, independent breweries popping up all over the city, the quality and selection of craft beer is impressive. Bars such as Olhöps Craft Beer House are coveted by beer lovers due to their extensive selection of both locally brewed and foreign beers.
In addition to alcoholic drinks, Valencia\'s bars offer delicious food that complements the drinks perfectly. This city is known for its gastronomy, and bars are no exception to the rule. Many bars serve small bites, called tapas, that are traditional in many parts of Spain. From classic dishes like patatas bravas to bocadillos (Spanish sandwiches), bars in Valencia offer a gastronomical experience for visitors.
For those looking for a more sophisticated atmosphere, Valencia is also home to many cocktail bars. These bars offer a more relaxed vibe, perfect for a night out with friends, couples or just solo nights. Cafe de las Horas is one of the most popular cocktail bars, showcasing a decorous Gothic ambiance and world-class bartender service.
Valencia\'s bars are not just for drinks and food; they also offer a window into the city\'s rich culture. Many bars hold cultural events like live music, comedy nights, and poetry readings that attract both locals and visitors alike. These events provide an opportunity to explore the creative side of Valencia\'s cultural scene and provide an interactive experience for visitors.
One of the most significant draws of Valencia\'s bars is their affordability, with most establishments offering drinks and food at a reasonable price point. With so many options to choose from, bar-hopping can become a cheap and enjoyable way to see the city.
In conclusion, Valencia\'s bars offer the perfect mix of tradition, sophistication, and affordability, making them an ideal experience for visitors to the city. Whether you\'re looking for exquisite wine or craft beer, delicious food, or a cultural event, Valencia\'s bars have it all.
The Best Wine Bars in Valencia
Valencia is renowned for its wine production, and there are plenty of wine bars to choose from. One of the best is La Más Bonita, with a selection of wines that pair perfectly with the bar\'s fresh Mediterranean cuisine. Another popular wine bar is La Vuelve Carro, offering an excellent choice of Spanish wines accompanied by tasty tapas.
For those looking for a unique experience, Caro Hotel\'s Wine Bar is an excellent option. This luxurious hotel\'s bar offers an extensive selection of local and international wines, presented in an elegant and stylish environment.
Another highly-rated wine bar is the Casa Montaña, which has been in operation for more than 100 years. With a nostalgic, retro vibe, this bar offers an extensive wine list, along with their signature vermouth, a popular aperitif in Spain.
Craft Beer Bars in Valencia
Valencia\'s craft beer scene has exploded in recent years, and many bars now offer an impressive selection of beers on tap. Apart from Olhöps Craft Beer House, Beerattack is a favorite among the younger crowd, offering both locally brewed and international brews. Another popular craft beer bar is Ubik Cafe, a relaxed and inviting space that offers quality drinks and fantastic food.
For those looking for a more Bohemian atmosphere, Mad Brewing is an excellent choice. Mad brewing offers a unique combination of craft beer brewed on-site and art exhibits by local artists, set in an industrial-style bar.
Cocktail Bars in Valencia
Valencia\'s cocktail bars are the perfect place for an intimate night out or a more sophisticated evening with friends. As previously mentioned, Cafe de las Horas is one of the most popular cocktail bars in Valencia, offering an extensive cocktail menu in a luxurious and dramatic Gothic setting. Another trendy cocktail bar is Radio City, which has a unique and quirky decoration and offers a vast and innovative cocktail choice.
Other notable cocktail bars worth discovering include the newly-opened Hielo y Carbón, which offers an excellent selection of gin and tonics, and Kaf Cafe, a charming and cozy cocktail bar with a Moroccan-inspired decor.
Tapas Bars in Valencia
Tapas is a beloved Spanish tradition, and Valencia has no shortage of bars that serve this style of food. One tapas bar worth trying is Casa Botella, offering top-notch food and drink in a relaxed and inviting atmosphere. Another popular tapas bar is Candela, offering an extensive range of delicious and diverse dishes that cater to different dietary needs.
Mercado Colón is a stunning modernist building that now houses several trendy bars and restaurants, including the Mercado Provenzal, a well-known tapas bar. The bar has an extensive selection of tapas, platters, and local dishes to choose from, all served in a casual and friendly atmosphere.
For those wishing to dig deeper into traditional Spanish dishes, El Albero is a Spanish tavern that offers a selection of classic Spanish dishes and drinks. A charming and engaging atmosphere provides the perfect backdrop for an authentic tapas experience.
Live Music Bars in Valencia
Valencia\'s live music scene is bustling, and many bars offer an unforgettable experience. One of the best is Jimmy Glass Jazz Bar, known for its live jazz performances and cozy ambiance. Another popular music bar is Black Note Club, which caters to an international crowd and offers top-notch music from jazz to salsa and rock.
The Wah Wah Club is a well-known bar, offering an excellent selection of beers and live music ranging from rock, pop to indie genres. Finally, Loco Club is a funky bar that showcases various genres of music, often featuring new and upcoming artists.