Beautiful Bars In Nyc: A Guide To The City\'s Most Stunning Drinking Spots
New York City is known for its vibrant nightlife, with countless bars and clubs that are sure to suit any taste or budget. For those looking to indulge in a more sophisticated atmosphere, the city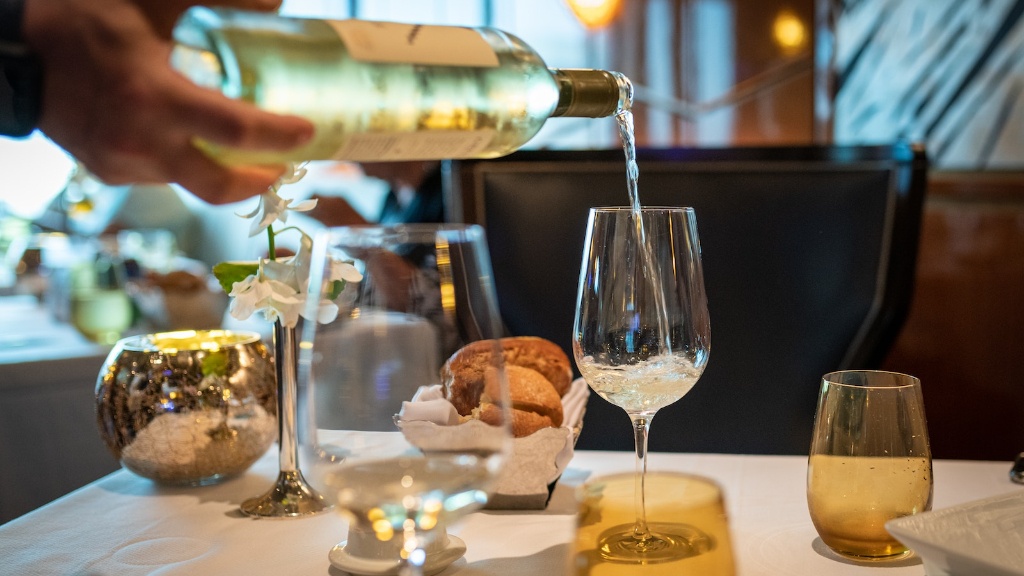 New York City is known for its vibrant nightlife, with countless bars and clubs that are sure to suit any taste or budget. For those looking to indulge in a more sophisticated atmosphere, the city boasts a plethora of beautiful bars that are the perfect place to enjoy a night out with friends or a romantic evening with a loved one. Here is a guide to some of the most stunning drinking spots that will leave you in awe.
The Campbell, located in Grand Central Terminal, is a breathtaking bar that was originally a private office of a railroad tycoon. This stunning space is adorned with vintage décor, including antique furniture, soaring windows, and a spectacular ceiling adorned with astrological imagery. The cocktails are outstanding, and the exquisite setting makes it an excellent destination for an unforgettable night out.
Another elegant bar that\'s not to be missed is The Aviary, situated in the Mandarin Oriental Hotel. This luxurious bar offers an avant-garde atmosphere and boasts culinary-driven cocktails. The ambiance is extremely romantic, with artistic and creative decor that will leave you feeling inspired. Their drinks are almost a work of art, each meticulously crafted and presented, promising you an indulging experience.
For those who enjoy rooftop views, Westlight is a must-visit bar located in Brooklyn, offering a panoramic view of Manhattan\'s skyline. The chic and modern lounge boasts large windows, resulting in abundant natural light and a cozy atmosphere. The trendy rooftop bar serves seasonal cocktails and various craft beers, providing visitors with an unforgettable experience.
The Dead Rabbit, located in Lower Manhattan, is a popular destination for those who enjoy historic decor and Irish pub vibes. Featuring an expansive selection of Irish whiskey, the ambiance is incredibly authentic, with classic tiling and sculptures amidst the dimmed lighting. The cocktails at Dead Rabbit are produced with skill, and the bar has won numerous accolades and awards, making it an unmissable experience.
A truly unique bar to visit is BlackTail, situated in Battery Park. The bar is inspired by Cuba\'s pre-revolutionary era and is adorned with a colorful and playful 1920\'s Cuban decor. The drinks are inspired by Cuban culture, with plenty of rum cocktails to choose from. The bar has an award-winning selection of drinks, making it a must-visit.
If you want to experience the glitz and glamour of the city, The Wooly Public is an ideal destination. Hidden inside the Woolworth Building, once the tallest building in the world, the prohibition-era speakeasy has been restored to its former glory. The classy vintage decor includes leather seating, velvet curtains, and crystal chandeliers. The drinks menu is impressive, featuring classic cocktails and an extensive wine list.
Lastly, the hidden gem The Raines Law Room is tucked away in a Gramercy townhouse accessible through a discreet entrance. The luxurious atmosphere, decorated with plush velvet and antique lighting, exudes exclusivity while providing a warm, comfortable atmosphere. Their handcrafted cocktails are impeccable, made from an extensive drink menu, making it a perfect, intimate location for a date.
Overall, these are just some of the many remarkable bars in NYC, which are sure to provide a sensational and unforgettable experience. Each location exhibits a unique atmosphere, cocktail menu, and decor that will leave you feeling inspired and indulged.
The History Behind NYC\'s Iconic Bars
New York City is home to some of the oldest and most historical drinking establishments in the United States. One such bar is McSorley\'s Old Ale House, which was founded in 1854 and proudly boasts of being one of the oldest bars in the city. The vintage decor transports visitors back to the era of the Barbary Coast, and the bar\'s legacy of serving only two drinks is a tradition that has been in place for over 160 years.
Another historical bar is Pete\'s Tavern, which opened its doors in 1864, making it one of the oldest continually operating bars in the city. Its roots date back to Prohibition when it was a speakeasy, and it has hosted numerous cultural figures over the years, including O. Henry and Frank Sinatra. The bar is still serving customers today and is a must-visit for anyone interested in the historical background of NYC.
The Role Bars Play in NYC\'s Culture
Bars are a vital part of New York City\'s culture and community. They provide a space for individuals from different walks of life to socialize, let loose, and come together over shared interests. Bars have been the birthplace of countless cultural movements, including the Beat Generation, which began at Greenwich Village\'s White Horse Tavern. Bars are also known for their role in establishing the fashion, music, and art scenes within the city.
NYC and its Bars During Covid-19
The Covid-19 pandemic has had a severe impact on the bar industry in New York City. Many establishments were forced to shut down due to the strict government regulations, while others pivoted to food delivery and takeaway services. Over the past year, bars have faced significant challenges, including financial hardships and strict health and safety protocols. But the city\'s love for its bars has not wavered, and many establishments have managed to adapt and flourish despite the pandemic.
The Future of NYC\'s Bars
As the city begins to recover from the pandemic, there is hope for the future of its bars. Concerns over restrictions and regulations have been eased, allowing for establishments to reopen their doors fully. Bars are an essential aspect of the city\'s culture and formation, and they remain crucial to the economic and social aspects of the community. Thus, they will continue to flourish, providing visitors and locals alike with unforgettable experiences for years to come.
In conclusion, NYC bars boast a rich and colorful history and play a crucial role in the city\'s culture and lifestyle. Their ambiance, decor, and drink menus are a reflection of the city\'s diversity and create a unique and immersive experience for visitors. Whether you\'re in search of a luxurious rooftop retreat or a dimly lit, historic speakeasy, these bars never disappoint.