Bermuda Best Restaurants: A Foodie\'s Guide
Bermuda is a small but vibrant island located in the Atlantic Ocean, known for its pristine beaches and stunning turquoise waters. However, it is also a food lover\'s paradise, boasting some of the best restaurants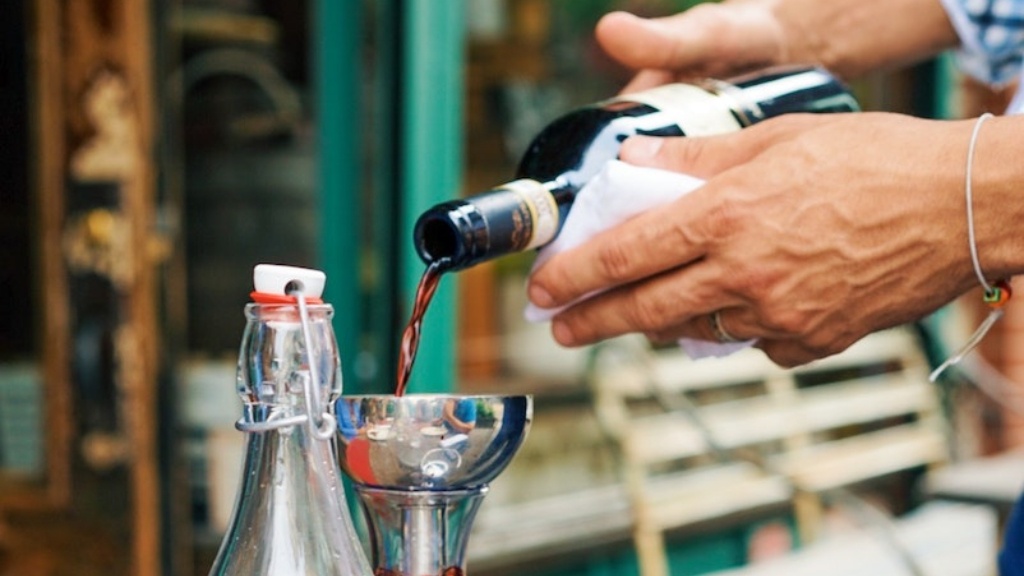 Bermuda is a small but vibrant island located in the Atlantic Ocean, known for its pristine beaches and stunning turquoise waters. However, it is also a food lover\'s paradise, boasting some of the best restaurants the Caribbean has to offer. From fresh seafood to traditional Bermudian dishes, this island has it all. Here is a foodie\'s guide to the best restaurants in Bermuda.
One of the most highly recommended restaurants in Bermuda is Marcus\'. Marcus\' is located in the Hamilton Princess Hotel & Beach Club and is owned by celebrity chef Marcus Samuelsson. Samuelsson\'s dishes are inspired by his Swedish and Jamaican heritage and are crafted from local Bermuda ingredients. From the fish chowder to the jerk chicken and waffles, the flavors will leave you wanting more.
Another highly recommended restaurant is the Waterlot Inn. This classic steakhouse is located in the historic Southampton Princess Hotel and has been serving up succulent beef and seafood for over 300 years. The cozy atmosphere, coupled with perfectly grilled steaks, makes this a must-visit for anyone looking for an unforgettable dining experience.
Looking for something a bit more casual? Try the Swizzle Inn. This local institution has been around since 1962 and is known for its signature rum swizzle cocktails and famous fish sandwich. The atmosphere is laid-back and casual, making it the perfect spot to unwind and enjoy a meal after a long day at the beach.
If you\'re in the mood for sushi, then head over to the Ninki Sushi Bar & Restaurant. Located in the town of St. George, Ninki offers an extensive sushi menu and a variety of other Japanese dishes. The restaurant has a sleek and modern atmosphere, which pairs perfectly with the artfully crafted sushi rolls.
For a taste of authentic Bermudian cuisine, visit the Art Mel\'s Spicy Dicy. This small roadside restaurant is located in Hamilton Parish and offers classic dishes like fish and chips, jerk chicken, and beef pies. The owner, Art Melody, is known for using only the freshest local ingredients and for the bold flavors in his dishes.
The Lobster Pot is another seafood lover\'s paradise. This family run restaurant has been serving up fresh seafood for more than 40 years. The menu changes daily depending on what the fishermen bring in, but the lobster is always a must-try. The Lobster Pot offers stunning views of the Hamilton Harbour, making it the perfect spot for a romantic dinner.
If you\'re looking for an upscale dining experience, then visit the Restaurant at Rosewood Bermuda. This chic restaurant offers a modern twist on traditional Bermudian dishes, using fresh local ingredients. The restaurant offers stunning ocean views and a sophisticated atmosphere, perfect for a fancy night out.
Food Festivals in Bermuda
Bermuda is a destination for food lovers, and there are several food festivals held throughout the year that are worth attending. The Bermudian Food Festival is a week-long event that features local cuisine, entertainment, and a variety of culinary experiences. The Bermuda Onion Day Festival celebrates the island\'s sweet onions, with food stalls cooking up onion-inspired dishes.
Bermuda Rum
Bermuda is known for its rum, and the island\'s distilleries offer tours where visitors can learn about the history of rum production and sample various types of rum. The Goslings Rum Distillery is one of the most popular stops, where visitors can taste the world-famous Dark \'n Stormy cocktail made with Gosling\'s rum.
Bermuda\'s Fishing Industry
Bermuda\'s fishing industry is a vital part of the island\'s economy and provides the restaurants with a steady supply of fresh seafood. The island is surrounded by a rich marine environment, which is home to a variety of fish species, including tuna, wahoo, and marlin. Visitors can take a fishing charter to experience the thrill of catching their own fresh fish.
Vegetarian and Vegan Options in Bermuda
If you\'re a vegetarian or vegan, you won\'t be disappointed with the options in Bermuda. Many restaurants now offer vegetarian and vegan menus, using fresh local produce. The Village Pantry is a popular spot for plant-based dishes, while the Devil\'s Isle Cafe offers a variety of vegan and gluten-free options.
In conclusion, Bermuda has plenty to offer for food lovers. With a variety of restaurants offering everything from classic steak to authentic Bermudian cuisine, there\'s something for everyone. Don\'t forget to try the local rum, attend a food festival, and take part in the island\'s thriving fishing industry. A trip to Bermuda is not complete without experiencing the island\'s vibrant culinary scene.