Best Bars In North Austin: A Guide To Austin\'s Best Wine Bars
The city of Austin is known for its vibrant nightlife, and North Austin is no exception. With the rise of wine enthusiasts, the city has seen an influx of wine bars that cater to the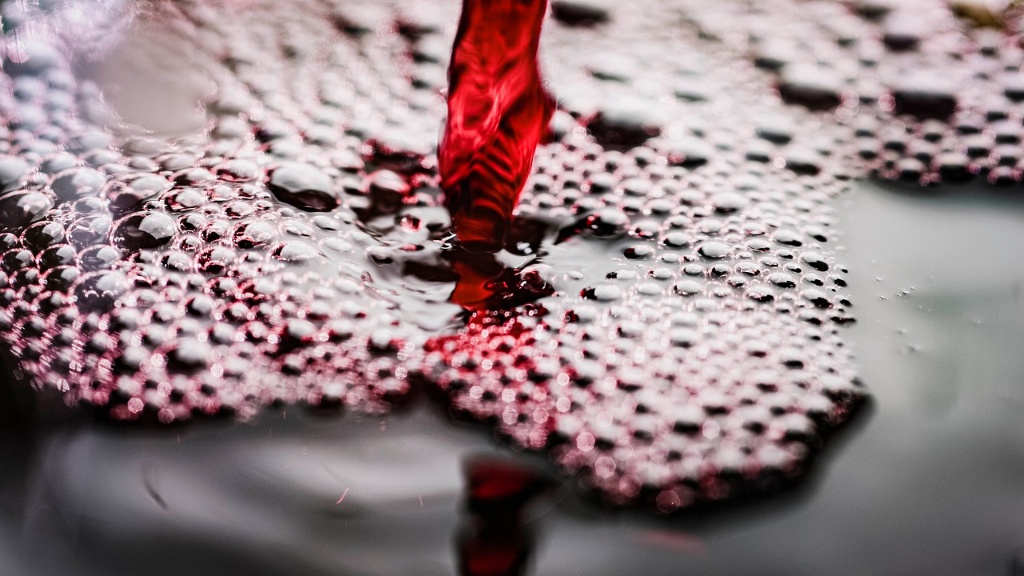 The city of Austin is known for its vibrant nightlife, and North Austin is no exception. With the rise of wine enthusiasts, the city has seen an influx of wine bars that cater to the growing market. Here is a guide to the best wine bars in North Austin, where you can enjoy a glass of wine with friends or colleagues.
First on the list is a local favorite, Wine Sensation. This wine bar boasts a wide selection of wines, from crisp whites to deep reds, and has a cozy atmosphere. The charming decor inside adds to the ambiance and is perfect for a romantic night out or a gathering of friends. Guests can also enjoy a small plate menu that complements the wine selection.
Another top choice is The Rotten Bunch. This wine bar has received high praise for its knowledgeable staff and impressive wine selection from regions across the globe. The bar also offers a rotating selection of craft beers for those who prefer something different.
If you\'re looking for a unique experience, check out Winebelly. This wine bar features wines from lesser-known regions and boutique wineries, and has a tapas-style menu. The rustic decor and live music add to the charm, and the bar\'s outdoor seating is a great spot to enjoy a glass of wine on a warm night.
For those looking for a chic and modern ambiance, The Grove Wine Bar & Kitchen is an excellent option. The bar features a sleek design and a menu that showcases wines from around the world. The small plates menu is also a major draw and includes dishes like truffle fries and parmesan crusted mushrooms.
If you are looking for a more intimate experience, Apothecary Cafe & Wine Bar is the place for you. This wine bar has a relaxing atmosphere that makes it a great spot for a romantic evening out or catching up with friends. The menu features an extensive wine list and a selection of classic cocktails.
Another great option is L\'Oca D\'Oro. While this bar has an extensive wine list, it is best known for its Italian cuisine, which is a perfect complement to the wine selection. The cozy atmosphere is perfect for a relaxing night out, and the staff is knowledgeable and friendly.
Finally, Bacchus & Barleycorn Ltd. is a must-visit for beer and wine lovers. The bar has an impressive selection of wines and craft beers, and the knowledgeable staff can help you choose a drink that suits your taste. The cozy atmosphere and friendly staff make it a great choice for a night out.
Wine Education and Tasting
While there are several options to choose from when it comes to wine bars, some people prefer to learn more about wine and its nuances. North Austin has several wine education and tasting events that can provide a unique experience for wine enthusiasts.
One such event is the monthly Wine Walk at The Domain in North Austin. This event allows participants to sample a variety of wines while exploring the shops and restaurants in the area. There are also several wineries in nearby Fredericksburg that offer tours and tastings, such as Becker Vineyards and Grape Creek Vineyards.
For those who prefer a more structured approach, Wine Sensation offers wine classes every Tuesday evening. The classes cover a range of topics, from wine regions to grape varieties, and offer a chance to learn from a sommelier.
Wine Clubs
Another option for wine enthusiasts is to join a wine club. Many wine bars offer wine club memberships, which provide members with exclusive access to wine tastings, special events, and discounted bottles of wine.
One such club is the Wine Club at The Rotten Bunch. Members receive a curated selection of wines every month, as well as access to exclusive tastings and events. Members also receive discounts on bottles of wine and merchandise.
Wine Sensation also offers a wine club membership that includes monthly wine shipments, discounts on purchases, and access to exclusive events. Members can choose between reds, whites, or a mix of the two.
Sustainable Wine Practices
As more people become aware of the impact of their actions on the environment, sustainability has become a major concern for many businesses. This trend has also affected the wine industry, with many wineries and wine bars adopting sustainable practices.
One such example is Winebelly, which is committed to using sustainable farming practices and reducing their carbon footprint. The bar also uses compostable utensils and plates and recycles their glass.
Another winery that is committed to sustainable practices is Becker Vineyards. The vineyard uses organic, sustainable farming practices and is certified by the Texas Department of Agriculture as a Texas State Certified Producer. The vineyard also uses a rainwater collection system to irrigate their crops.
Final Thoughts
The rise in popularity of wine has led to the opening of numerous wine bars in North Austin, each offering a unique experience. Whether you prefer a cozy, intimate atmosphere or a more modern, chic setting, there is a wine bar for you. For those who are interested in learning more about wine, there are several education and tasting events available. Joining a wine club is also a great way to gain access to exclusive events and discounts.
The wine industry is also making an effort to be more environmentally conscious, with many wineries and wine bars adopting sustainable practices. When choosing a wine bar, consider their commitment to sustainability and support businesses that are making an effort to reduce their impact on the environment.