Best Bars In Santiago Chile: A Guide To The Best Nightlife
Santiago, the capital city of Chile, is a hidden gem known for its vibrant nightlife scene. Whether it be exploring the city\'s historic landmarks, bohemian neighborhoods or shopping markets, Santiago\'s nightlife is as varied as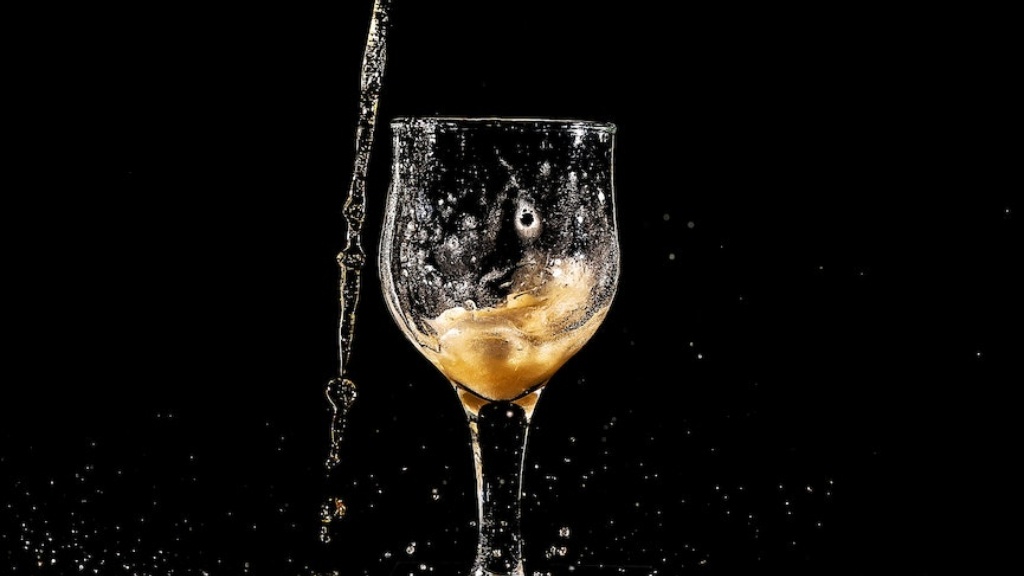 Santiago, the capital city of Chile, is a hidden gem known for its vibrant nightlife scene. Whether it be exploring the city\'s historic landmarks, bohemian neighborhoods or shopping markets, Santiago\'s nightlife is as varied as its geography. With its plethora of bars, clubs and cafes, the nightlife in Santiago has something for everyone. Here is a guide to the best bars in Santiago Chile to help you discover the most exciting places to spend your nights.
The first bar on our list is the infamous \'Piojera\' which is located in the downtown area of Santiago. This bar is known for its popular chicha, which is a traditional alcoholic beverage made from fermented fruits. It\'s a must-visit for those who want to experience a night out in Santiago. Piojera has been around for almost 100 years and has become a local legend over time.
If you\'re looking for an upscale bar experience, the Bocanáriz is a good choice. This trendy bar offers a wide variety of Chilean wines and tapas, making it a great spot for classy night out. The knowledgeable staff can help you select the perfect wine to pair with your meal.
Another hidden gem is the Chipe Libre Pisco Bar, known for its wide selection of Chilean and Peruvian pisco-based cocktails. The bar\'s mission is to promote high-quality pisco while incorporating traditional and modern techniques. The atmosphere is cozy, and the staff here are very knowledgeable about their specialty drinks.
If dancing is more your thing, Club Amanda is the place to be. The club is located in a refurbished mansion and has a large dance floor, live DJ\'s and state-of-the-art lighting. Club Amanda is known for its Indie, electro, and underground music scene.
Bar Constitución is a unique bar that stands out for its music and atmosphere. The bar\'s vibrant graffiti walls and funky DJ booth create an immersive experience. Bar Con is perfect for those who want to experience local Chilean music and culture, as it\'s a favorite among locals.
If you\'re in the mood for a laid-back atmosphere, head to \'Terraza Bellavista\'. This rooftop bar is located in the Bellavista neighborhood and offers stunning views of the city. It\'s a great spot to catch up with friends, grab a few drinks or just relax and take in the ambiance.
The last bar on our list is \'El Mesón Nerudiano\'. This charming bar is named after the famous Chilean poet Pablo Neruda and is located in the bohemian Lastarria neighborhood. The interior is filled with memorabilia, old maps, and pictures of the poet. The cocktails here are delicious, and the live music adds to the overall experience.
Conclusion
There\'s no shortage of exciting bars in Santiago Chile. From historic landmarks to chic rooftop bars, Santiago\'s nightlife scene is as diverse as the city\'s landscape. Whether you\'re in the mood for a relaxed atmosphere or a more upscale experience, we hope this guide has given you some inspiration for where to spend your next night out.
Risks and Challenges in Santiago\'s Nightlife Scene
However, with any nightlife scene, there are risks and challenges that need to be addressed. Over the years, Santiago has experienced an increase in crime rates, especially in the downtown area. Tourists and locals alike need to be aware of these risks before venturing out, especially if alcohol is involved. It\'s important to stay aware of your surroundings and to always travel in a group.
Another challenge faced by the nightlife scene in Santiago is the impact of the COVID-19 pandemic. While many bars have reopened, they have had to prioritize safety protocols to ensure the health of their guests. Social distancing measures and limited capacity have had a significant impact on the industry, and many bars have had to shut down permanently.
Despite these challenges, Santiago\'s nightlife scene continues to thrive. Bar owners and local authorities are working together to address these issues and ensure that visitors can enjoy everything the city has to offer safely.
The Future of Santiago\'s Nightlife Scene
The future of Santiago\'s nightlife scene is looking bright. As the city continues to grow and evolve, so too does its nightlife. With new bars and clubs opening each year, the scene is becoming more vibrant and diverse than ever before. The influence of international cultures is also evident in the rise of craft beer and cocktail bars.
Additionally, the government has been investing in tourist activities, which has helped to promote Santiago\'s bar scene. The city\'s nightlife activities are considered a significant part of Chile\'s economic growth, and as such, there\'s been an increase in support from the public and private sector to keep the scene booming.
The Role of Social Media in Santiago\'s Nightlife Scene
Social media has played a massive role in Santiago\'s nightlife scene. With the world becoming more digitally focused, people are turning to social media to discover new bars and clubs. Instagram is a significant tool for bar owners to promote their establishment and offer an inside look into their offerings. Facebook events are also widely used to promote local events such as DJ nights and happy hour specials.
Additionally, social media has created a new form of tourism that\'s aimed towards younger generations. Instagrammers are flocking to Santiago\'s rooftop bars to capture the perfect photo and share it with their followers. This new form of tourism has contributed to the popularity of Santiago\'s nightlife scene and has helped bar owners to reach a wider audience.
The Importance of Responsible Drinking in Santiago\'s Nightlife Scene
While Santiago\'s nightlife scene is diverse and exciting, it\'s essential to remember the importance of responsible drinking. The risks of alcohol consumption, especially in a new environment, need to be taken seriously. Bar owners have an important responsibility to ensure that their guests are not being overserved and that they\'re getting home safely. As visitors to Santiago, we also have an obligation to respect the local customs and to consume alcohol with mindfulness and responsibility.