Best Chateau To Stay In Bordeaux
Bordeaux is a city that is synonymous with wine, art, and luxury. Nestled in the southwest of France, Bordeaux boasts some of the most magnificent chateaus that date back to the 17th century. Apart from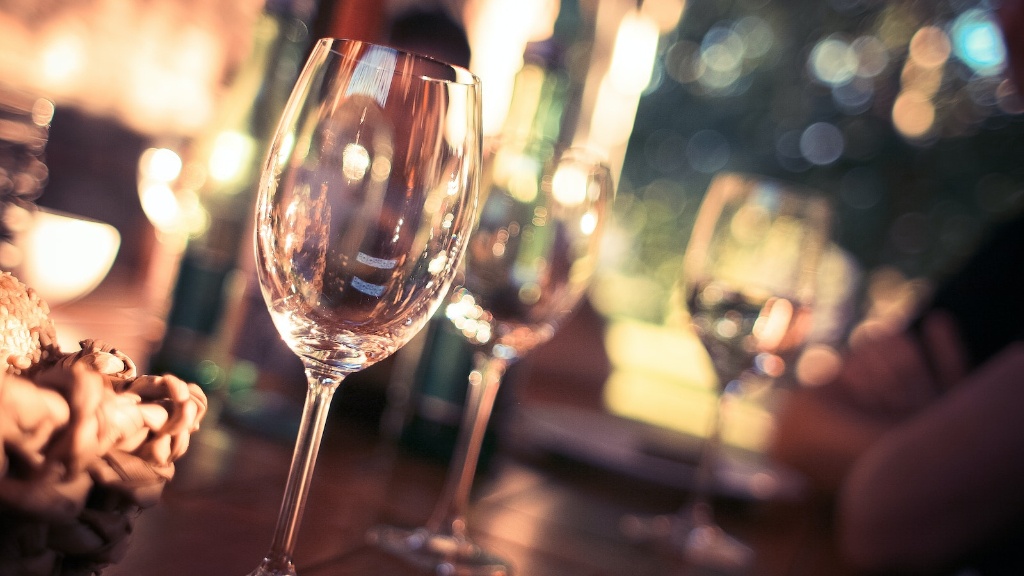 Bordeaux is a city that is synonymous with wine, art, and luxury. Nestled in the southwest of France, Bordeaux boasts some of the most magnificent chateaus that date back to the 17th century. Apart from the wine, architecture, and landscape, Bordeaux also means hospitality, and what better way to experience that hospitality than by staying in one of its enchanting chateaus.
Choosing the best chateau to stay in Bordeaux can be quite a challenging task. Still, we have come up with a list of the top chateaus that guarantee a memorable stay in Bordeaux. Without further ado, here are some of the best chateaus to stay in Bordeaux:
First on our list is the La Grande Maison de Bernard Magrez. This chateau is situated in the heart of Bordeaux\'s Chartrons district and was built in 1900. Its 19th-century architecture blends seamlessly with modern amenities, making it an ideal getaway for those looking for a fusion of classic and contemporary styles. With ten suites and an impressive wine cellar, the La Grande Maison de Bernard Magrez is the epitome of Bordeaux\'s luxury chateaus.
Next is the Chateau Les Carmes Haut-Brion. This chateau comprises 39 rooms set on a lavish 33-acre park, and it is located in the city center of Bordeaux. The decor reflects the history of the chateau, but the bespoke furnishings and luxurious amenities keep you comfortable and make for a homely stay. This chateau is guaranteed to evoke feelings of opulence and serenity.
Another exceptional chateau is the Chateau Pape Clement, just 5 kilometers from the center of the city. Built in 1252, this is one of the oldest wineries in Bordeaux. The chateau\'s historical heritage can still be seen through its Gothic architecture, but it has been perfectly updated for modern luxury seekers. The Chateau has fourteen rooms, a spa that offers wine-based treatments, and a 20-hectare park that is perfect for exploring. A stay in the Chateau Pape Clement promises an excellent blend of history, wine, and luxury.
The Chateau de Mirambeau is the perfect place to experience the rich culture of the Bordeaux region. Built-in the 16th century, the chateau\'s intricate architecture and decor emanate a romantic and nostalgic feeling that travelers adore. With fifty rooms, a Michelin-starred restaurant, and a spa, this chateau offers everything you need to make your stay in Bordeaux unforgettable.
The Chateau de la Rivière is situated in the Fronsac vineyards, which is renowned for its excellent wine. Built-in the 16th century, this chateau offers 22 rooms, a swimming pool, a restaurant, and a breathtaking view of the Dordogne Valley. This chateau is the perfect retreat if you are after serenity, beauty, and excellent Bordeaux wine.
Best Chateaus for Couples
If you are looking for intimate and idyllic accommodation, Les Sources de Caudalie is the chateau for you. This chateau is set in the middle of the vineyards and boasts 61 rooms, a restaurant, and a spa. The chateau\'s highlight is its gourmet restaurant, which offers exceptional food and wine pairings. For couples looking for privacy, you can choose to stay in a treehouse or a cottage that is situated in the middle of the vineyard.
Another excellent chateau for couples is the Chateau Cordeillan-Bages. Located in the heart of the wine country, this chateau is ideal for couples looking for a romantic retreat. This grand chateau offers 28 rooms and unrivaled dining experiences. Its Michelin-starred restaurant offers a unique dining experience that is accompanied by some of the best local wines.
Best Chateaus for Families
Situated on the banks of the Garonne river, the Chateau Grattequina is the perfect spot for families. The chateau has thirty rooms, a park, and a swimming pool. Activities such as cycling, kayaking, and horseback riding ensure that children stay busy while the adults unwind.
The Chateau Fombrauge is another excellent choice for families. It is situated on a hill overlooking the vineyards and offers 8 rooms of different sizes, making it the ideal option for families of different sizes. The estate\'s 53 hectares offer great outdoor activities for children and parents alike, such as hiking, cycling, and picnics.
Best Chateaus for Wine Lovers
The Chateau Lynch-Bages is a wine lover\'s paradise. This chateau has over 40 rooms and an impressive winery that produces some of the best Bordeaux wines. A stay in this chateau guarantees excellent wine tastings and vineyard tours that will leave any wine lover satisfied.
Another great option is the Chateau Smith Haut Lafitte. The chateau\'s 15 rooms are situated in the vineyards, making it an excellent place to learn and experience Bordeaux\'s wine culture. Apart from wine tastings and vineyard tours, the chateau\'s spa also offers vinotherapy treatments which are a great way to unwind after a long day of drinking and exploring.