Experience The Best Dinner In Venice
[vc_row][vc_column][vc_column_text] Venice, the enchanting city renowned for its elegance, romantic ambiance, and picturesque gondolas, is a feast for the eyes and a culinary paradise. In this article, we invite you to embark on a gastronomic journey through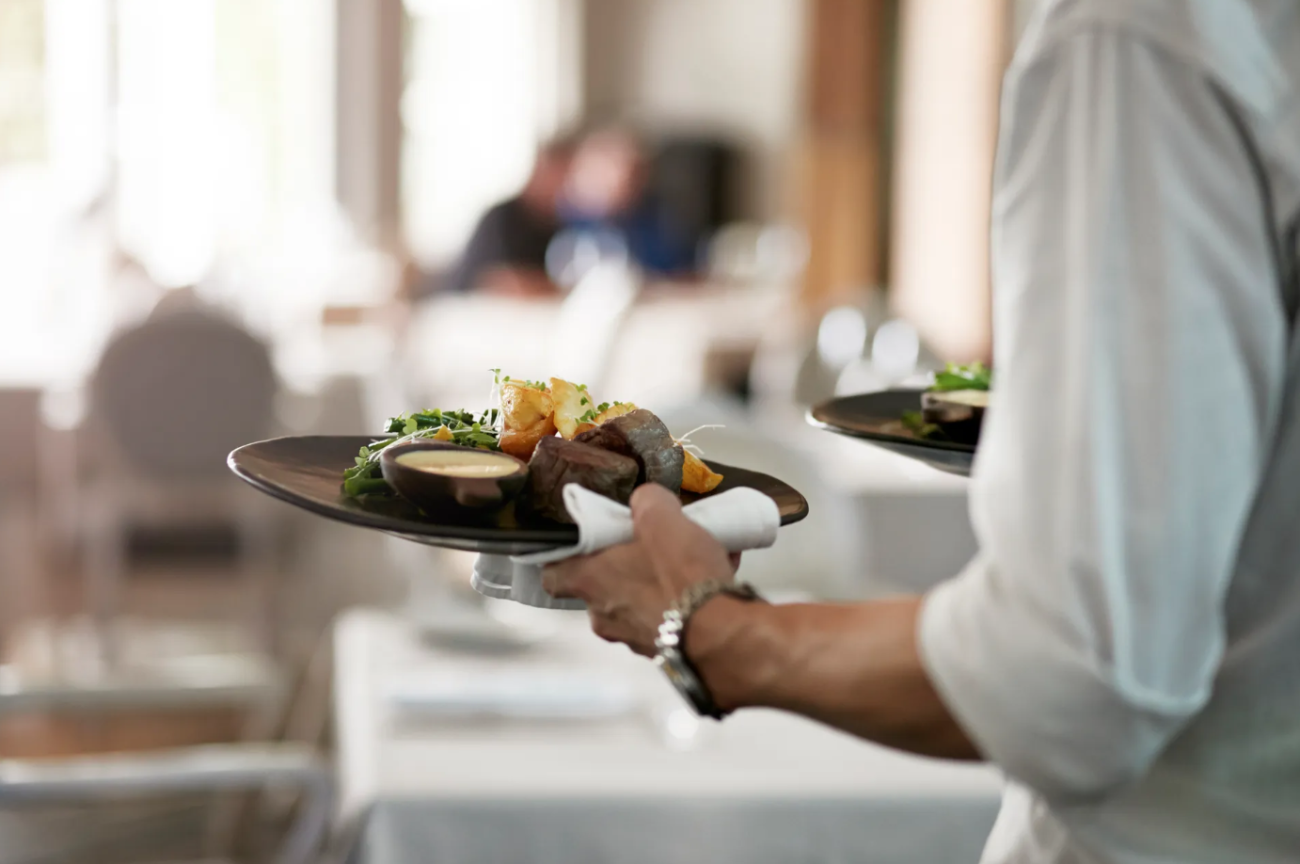 Venice, the enchanting city renowned for its elegance, romantic ambiance, and picturesque gondolas, is a feast for the eyes and a culinary paradise.
In this article, we invite you to embark on a gastronomic journey through the floating city and explore the best restaurants that offer the ultimate Venetian dining experience.
Venice's culinary scene perfectly blends fresh sea produce, locally grown vegetables, aromatic herbs, spices, and unique regional wines. The city's chefs have mastered the art of combining these exceptional ingredients to create culinary masterpieces that showcase the essence of Venetian cuisine.
Immerse yourself in the authentic flavors of Venice by indulging in classic Italian dishes expertly prepared by skilled chefs. From traditional pasta dishes like spaghetti vongole, where tender clams perfectly complement al dente pasta, to the visually striking black tagliolini in cuttlefish ink, every bite tells a story of culinary expertise. The city's proximity to the sea also allows for abundant fresh seafood options, offering a delightful variety of flavors and textures. And let's not forget the mouthwatering Venetian meat dishes that showcase the region's unique flavors and cooking styles.
Venice's diverse culinary landscape ensures that no two dishes are alike. The collision of different flavors, cooking techniques, and ingredients creates a vibrant tapestry of taste that will leave you amazed and satisfied. Each Venice restaurant has its unique charm and culinary offerings, making the dining experience an adventure. To help you navigate the city's culinary delights, we have curated a list of the best restaurants in Venice that promise to deliver an unforgettable meal.
Unmatched charm at the Osteria Antico Giardinetto
Osteria Antico Giardinetto, is a delightful family-run restaurant renowned for its cozy atmosphere and delectable cuisine. Situated at Calle dei Morti 2253 in the Santa Croce district, this gem specializes in serving authentic Venetian and Mediterranean dishes, with a particular emphasis on tantalizing seafood. With its rich culinary heritage and dedication to homemade recipes, Osteria Antico Giardinetto has captivated locals and travelers alike since its establishment in the 1980s.
Visitors consistently lauded the exceptional quality of the food, the attentive service, the excellent value for money, and the enchanting ambiance that permeates every corner of the establishment.
Step inside Osteria Antico Giardinetto, and you will be greeted by a charming rustic interior that exudes warmth and a welcoming ambiance. As a small-scale venue with limited seating, the restaurant provides an intimate and cozy dining experience, allowing guests to savor each bite in a relaxed and convivial setting. The carefully curated menu showcases a diverse array of culinary delights, emphasizing the freshest seafood sourced from the surrounding waters and the traditional flavors that define Venetian gastronomy.
Given the popularity of Osteria Antico Giardinetto, it is advisable to make a reservation in advance. This hidden treasure, one of the oldest and smallest osterias in Venice, offers an exceptional dining experience guided by the culinary expertise and passion of Chef Virgilio, complemented by the impeccable service of his partner Larisa, who presides over the front of the house.
Osteria Antico Giardinetto delights diners with its concise yet exceptional menu, complemented by a selection of local wines that perfectly accompany the flavorful offerings. Whether indulging in homemade pasta or savoring exquisite desserts, every aspect of the culinary journey at this esteemed restaurant is thoughtfully crafted and executed.
In conclusion, Osteria Antico Giardinetto, with its welcoming atmosphere, cuisine, and commitment to preserving the essence of Venetian flavors, embodies the spirit of traditional dining in a city renowned for its culinary prowess. Discover the magic of Osteria Antico Giardinetto and allow your taste buds to savor the best Venetian cuisine offers!
Contemporary twist on Venetian classics at Osteria Alle Testiere
Osteria Alle Testiere, a renowned seafood restaurant hidden away in the Dorsoduro district, is an intimate and charming establishment that promises an unforgettable dining experience. With a commitment to using only the freshest seasonal ingredients, this cozy eatery serves culinary masterpieces that pay homage to traditional Venetian flavors. As you step inside, you are immediately enveloped by the intimate atmosphere. With approximately 20 seats, this small restaurant offers an exclusive and personal dining experience, ensuring every guest receives the utmost attention.
One cannot speak of Osteria Alle Testiere without mentioning its signature dish, the "Spaghetti alle Vongole." Prepare to have your taste buds tantalized as perfectly cooked pasta intertwines with tender clams in a delicate and flavorful sauce. This exquisite creation showcases the culinary expertise of Chef Bruno Gavagnin, who is celebrated for his aromatic and boldly flavored cooking.
The restaurant's dedication to excellence has earned it high praise from both locals and visitors alike. The quality of the food, the overall ambiance, and the attentive service consistently receive accolades. In addition to its glowing reputation among diners, Osteria Alle Testiere has been honored by the esteemed Michelin Guide. Described as a refined "bacaro," a traditional Venetian wine bar, the restaurant's simple yet inviting facilities, wooden tables, and pleasant, informal atmosphere create the perfect backdrop for an extraordinary meal.
"Alle Testiere" holds significance and charm, translating to "at the headboards." This name pays homage to the restaurant's unique location, nestled at the intersection of two picturesque canals in Venice. It is here, amid the city's flowing waters and romantic allure, that Osteria Alle Testiere finds its place as a culinary haven.
With its inventive twists on classic fish dishes and a commitment to utilizing the freshest ingredients, this charming restaurant captures the true spirit of Venetian cuisine. Prepare to be captivated by the artistry and flavors that await you at Osteria Alle Testiere, where passion for food and warm hospitality unite to create an extraordinary dining experience.
La Zucca, the quintessential Venetian restaurant
La Zucca is a cozy osteria that embraces the essence of Venetian cuisine while showcasing an inclination towards vegetarian fare. La Zucca has garnered a reputation for its inventive and flavorsome menu, featuring a harmonious blend of fresh vegetables and natural ingredients. With its fusion of tradition and creativity, this restaurant guarantees a delightful gastronomic adventure for its discerning patrons.
Located near the picturesque  Megio Bridge, La Zucca's limited seating only enhances its charm. Esteemed by both locals and tourists, the service receives well-deserved accolades. However, due to the cozy size of the establishment, making a reservation is advisable, as it tends to be bustling with activity.
Guests have lavished praise upon La Zucca for its delectable cuisine and warm, attentive service. Among the highly recommended signature dishes are the pumpkin flan and pumpkin ravioli, which have won the hearts and palates of many. This canal-side dining room, meaning "the pumpkin" in Italian, offers an enchanting and romantic setting, along with one of Venice's most distinctive menus.
While vegetables take center stage, the rotating menu also showcases succulent specialties such as roasted rabbit with chestnuts. However, the restaurant's appeal extends beyond vegetarian fare. La Zucca prides itself on simple, honest cooking, evident in its daily-changing menu, which serves as a testament to the freshness of the ingredients sourced each morning. The renowned savory pumpkin flan, the excellent pasta dishes, and the unforgettable array of desserts all contribute to the culinary masterpiece that awaits diners.
The restaurant leaves an indelible impression with its idyllic location near the canal, alfresco seating, open kitchen, and a menu that celebrates seasonal dishes showcasing local specialties. For added exclusivity, guests can even arrive directly by boat, with access provided by the canal. La Zucca epitomizes the quintessential Venetian restaurant, capturing the essence of Italy's culinary charm.
Exquisite dining at Ristorante Glam
Located within the luxurious confines of Palazzo Venart, Ristorante Glam has quickly risen to prominence as one of the city's most sought-after dining establishments. With its tranquil leafy courtyard and impeccable service, this acclaimed restaurant has captured the hearts and palates of locals and tourists alike.
At the helm of Ristorante Glam is the renowned chef Enrico Bartolini, a culinary virtuoso who has earned an impressive collection of Michelin stars for his exceptional expertise. Under the guidance of Chef Bartolini, the restaurant exudes a contemporary vision of Italian cuisine, bringing together innovation and tradition to create a dining experience like no other.
Guests at Ristorante Glam are treated to an array of dining options, allowing them to tailor their experience to their preferences. The à la carte menu, which changes with the seasons, offers a diverse selection of dishes that cater to various tastes. Each carefully curated course presents a harmonious blend of flavors, where substance precedes flashy presentations.
Reviews of Ristorante Glam have been overwhelmingly positive, with visitors praising the restaurant for its exceptional meals, elegant ambiance, and attentive staff. Diners can savor delights such as spaghetti with smoked eel and fennel leaves, followed by a delectable salted cod infused with local herbs.
Set beneath the shade of ancient magnolia trees, the restaurant provides a tranquil oasis in the bustling city of Venice. However, due to its popularity, making a reservation well in advance is highly recommended, as tables at this esteemed establishment are among the most coveted in the entire city.
Whether you are a culinary enthusiast seeking an unforgettable gastronomic adventure or a traveler searching for a truly remarkable dining experience, Ristorante Glam promises to deliver. With its exceptional cuisine, refined atmosphere, and passionate chefs, this hidden gem in Venice is sure to leave a lasting impression on even the most discerning palate.
Authentic Venetian cuisine at Antiche Carampane
Located within the enchanting San Polo neighborhood, Antiche Carampane is a renowned restaurant, captivating locals and tourists with its authentic Venetian cuisine. Tucked away amidst narrow streets and charming squares, this hidden gem lies between the famous Rialto fish market and Campo San Polo, offering a true Venetian dining experience.
Antiche Carampane has firmly established itself as a culinary destination of choice in Venice. Enthusiasts flock to indulge in its superbly crafted seafood dishes and traditional Venetian specialties. The restaurant's commitment to using fresh ingredients, delivering mouthwatering flavors, and providing attentive service has garnered praise from diners far and wide.
The story behind Antiche Carampane goes beyond its culinary delights. This beloved restaurant proudly embraces the culinary traditions passed down through generations. The family that runs the establishment radiates a passion for exceptional, fresh ingredients, evident in their exquisitely sliced and beautifully presented raw catch known as carpaccio di pesce crudo.
The prestigious Michelin Guide has also recognized the restaurant, featuring it in its esteemed 2023 edition. Michelin inspectors laud Antiche Carampane for its unwavering dedication to Venetian cuisine, ensuring a memorable dining experience for every guest. Step inside, and you'll be greeted by a cozy and bustling atmosphere adorned with wine bottles, vintage photographs, and plaques that lend an irresistible charm to the surroundings.
The menu presents a delightful array of dishes, with a standout recommendation: the fritto misto, a must-try delicacy endorsed by enthusiastic visitors. The menu also features baccala prepared in three distinct ways and generous seafood platters, delicately battered and fried to perfection. Given its popularity, making reservations in advance is highly recommended. Their commitment to serving authentic Venetian cuisine is unwavering, ensuring that Antiche Carampane remains a treasured haven for those seeking an unforgettable dining experience.
Uncover the true gem of Burano at Trattoria al Gatto Nero
Located on the enchanting island of Burano, just a short boat ride from Venice lies a culinary treasure that delights locals and travelers alike. Trattoria al Gatto Nero, lovingly known as "The Black Cat," is a family-owned restaurant that embodies this picturesque island's vibrant spirit and rich culinary heritage.
Established in 1965 by the talented Chef Ruggero Bovo, Trattoria al Gatto Nero continues to be a beacon of gastronomic excellence under his son, Massimiliano Bovo. Step through its doors and be transported into a world of warmth, hospitality, and mouthwatering cuisine. Renowned for its commitment to quality, Trattoria al Gatto Nero has earned a stellar reputation among diners.
At Trattoria al Gatto Nero, the culinary offerings celebrate the bountiful treasures of the Venetian lagoon. The menu boasts an array of hyper-local specialties crafted with love and finesse. Indulge in homemade tagliolini adorned with succulent spider crab, a delicacy that embodies the flavors of the sea. Alternatively, savor the Burano-style risotto, delicately prepared with small fish sourced from the pristine waters surrounding the island. Each dish is a symphony of flavors, paying homage to the rich culinary traditions of this captivating region.
As you approach Trattoria al Gatto Nero, you'll be greeted by its iconic blue facade, a vibrant landmark that stands out amidst the kaleidoscope of colorful houses on Burano. The cozy and meticulously maintained interior provides an intimate and inviting atmosphere, transporting you to a world of old-world charm and culinary delights. Due to its popularity, making reservations well in advance is highly recommended, particularly during the winter season when it stands as one of the few open restaurants for dinner.
So, whether you're a local seeking a taste of authentic Venetian cuisine or a traveler yearning to discover the true gem of Burano, Trattoria al Gatto Nero beckons you with open arms. Prepare to embark on a culinary adventure where exquisite flavors, warm hospitality, and a touch of Venetian magic converge in perfect harmony.
Venetian cuisine reimagined at L'Osteria di Santa Marina
Indulge in a mesmerizing blend of culinary mastery and artistic flair at L'Osteria di Santa Marina. Prepare to embark on a remarkable gastronomic journey as this enchanting eatery transcends the boundaries of traditional dining. Located in the captivating Sestiere district, specifically within the charming Campo Santa Marina, this osteria beckons patrons with its cozy and rustic ambiance.
Renowned for its imaginative interpretation of local cuisine, the restaurant seamlessly combines the richness of Venetian flavors with captivating culinary innovations. From tantalizing seafood delicacies to beloved traditional dishes, each plate presented at L'Osteria di Santa Marina is a testament to the chefs' ingenuity and passion for culinary excellence. 
The success of L'Osteria di Santa Marina is reflected in the resounding praise it has received. Visitors consistently laud the establishment for its high-quality cuisine, impeccable service, and exceptional value for money. With each visit, guests are treated to a symphony of flavors that leave a lasting impression and beckon them back for more.
For those searching for an extraordinary dinner that transcends mere sustenance, L'Osteria di Santa Marina stands as an unparalleled choice. It is a place where culinary artistry and creativity converge, presenting an experience that delights both the palate and the senses. Discover a realm of delectable wonders and savor the magic of Venetian cuisine reimagined.
What food is Venice best for?
Nestled amidst the city's famous waterways and lagoon, the best local dishes in Venice boast a tantalizing array of seafood delicacies. Moreover, Venetian cuisine offers its own unique twist on beloved Italian favorites, such as risotto, lasagne, and spaghetti. With abundant seasonal seafood specialties, festive treats, and year-round staples, Venice is a food lover's paradise where new and delicious culinary adventures await. Famous food locals love to eat in Venice includes:
Sarde in saor is a delightful creation that features deep-fried sardines marinated in a tantalizing blend of vinegar, pine nuts, onions, raisins, and red wine. The result is a harmonious combination of sweetness and tanginess that will leave you craving more. Sarde in saor can be found in numerous Italian and Venetian restaurants throughout the city;
Risotto al nero di seppia is another Venetian specialty that shouldn't be missed. This visually striking dish features cuttlefish or squid ink added to a seafood-based risotto, resulting in a unique and flavorful creation. The black hue might be surprising initially, but don't let it deter you;
Risi e Bisi is a vegetarian dish, based on risotto, is served in a pea-shell broth. Its origins can be traced back to the Middle Ages when the local peasants offered it to the ruler of Venice. Today, risi e bisi can be found throughout Venice and various regions worldwide. The best time to savor this dish is during spring when the peas are freshly harvested. Osteria Alle Testiere, a renowned restaurant featured in a Venetian cookbook, is the place to go for an authentic risi e bisi experience;
If you're in the mood for pasta, try Bigoli in salsa. This dish, consisting of thick spaghetti-like pasta called bigoli, is served in a sauce made from onions and salt-cured anchovies or sardines. While it was traditionally reserved for special occasions like Christmas Eve and Good Friday, it has become a year-round favorite in many restaurants and cafes in the city;
One dish that truly captures the essence of Venetian cuisine is Fegato alla Veneziana. Thinly sliced strips of cooked calf liver are combined with caramelized onions, resulting in a distinctive earthy yet sweet taste. This traditional main course can remarkably convert even the most discerning eaters into avid liver enthusiasts. For an authentic experience, locals often enjoy Fegato alla Veneziana served on a bed of creamy polenta;
For a delightful snack any time of the day, indulge in Buranelli, a traditional Venetian biscuit originating from the picturesque island of Burano. These biscuits, named after their place of origin, were historically circular but are now commonly shaped like an 'S.' Perfect for dunking in mulled wine or coffee, Buranelli can be found in bakeries, pastry stores, and dessert shops throughout Venice;
Venice's deep-rooted love for seafood shines through in Fritto Misto, a hot and crispy dish featuring a medley of deep-fried seafood delights. This dish is a true indulgence from savory fish balls to tender calamari rings and succulent fresh shrimp. To balance the richness of the seafood, a few vegetables are added, creating a harmonious blend of flavors. Fritto Misto can be savored in various eateries across Venice, ranging from traditional taverns to upscale restaurants;
While traditionally enjoyed during Easter, Fritole Venessiane can be found in local bakeries yearly. These delightful dough balls are filled with either cream or custard and then generously covered in sugar and fruit. Some variations even incorporate alcoholic custard for an extra touch of indulgence;
Moleche, a diminutive green crab inhabiting the Venetian Lagoon, is a true treasure of Venetian gastronomy. Served deep-fried alongside a refreshing salad, Moleche delights the palate with its delicate flavors and tender meat. However, finding these delectable creatures can be quite a challenge. Moleche's scarcity has elevated its status to that of a true delicacy, making it available primarily during the spring season;
Another exquisite delight that graces the Venetian culinary scene is Baccala Mantecato. This savory dish takes dried cod to new heights by slowly cooking it until it transforms into a velvety smooth mousse. Typically seasoned with salt, pepper, and olive oil, Baccala Mantecato offers a sublime combination of flavors. Some variations incorporate additional ingredients like garlic and parsley, enhancing its already captivating taste profile. Served on small slices of polenta bread, this delectable creation makes for an ideal bar snack, particularly when accompanied by a glass of crisp prosecco.
Where do locals drink in Venice?
When it comes to finding the best spots for a drink in Venice, the options seem endless. This captivating city has a long-standing tradition of embracing the art of drinking, with bars scattered throughout its enchanting streets. One area that has retained its reputation for centuries is the Rialto Market.
Dating back to the Medieval period, this vibrant district has been home to numerous bars, attracting locals and visitors alike. Here, one can immerse themselves in the Venetian culture by enjoying an "ombra" – a delightful, snackable glass of wine. Furthermore, indulging in Venetian "cicchetti," which are affordable and satisfying bar snacks, can even serve as a substitute for an expensive dinner. In this article, we will delve into the most atmospheric drinking establishments cherished by the locals.
At the forefront of Venice's renowned bar scene stands Harry's Bar, an establishment located at Calle Vallaresso 1323. Since its inception in 1931, this restaurant has played a significant role in the city's history. It has been witness to numerous events that have shaped Venice throughout the 20th century and has been recognized for its cultural importance by the Italian Ministry of Cultural Affairs. Notably, Harry's Bar holds the distinction of being the birthplace of the Bellini cocktail, a refreshing concoction crafted from fresh white peach puree and Prosecco.
When you find yourself yearning for a cocktail in an atmospheric setting after a day of sightseeing in Venice, Harry's Bar is the ideal destination, particularly if you have a hankering for a Bellini. Harry's Bar has attracted esteemed individuals such as Ernest Hemingway, Charlie Chaplin, Alfred Hitchcock, and George Clooney, solidifying its status as a beloved haunt for celebrities and connoisseurs alike. Its timeless allure continues to draw visitors from all corners of the globe who seek to bask in its unique atmosphere and savor its exceptional culinary offerings.
Conclusion
Venturing through Venice can sometimes feel like getting lost in a dream. The city's historical buildings, romantic gondola rides, hidden shops along narrow streets, and vibrant cultural scene make it a coveted destination for travelers worldwide. Amidst this enchantment, the one aspect of Venice that every visitor can savor, regardless of their stay, is its remarkable food.
As you explore the wonders of Venice, make sure to make time for these exceptional dining establishments. They embody the essence of Venetian cuisine and offer an extraordinary culinary experience that will leave a lasting impression. These restaurants are not just places to satisfy your hunger, they are destinations where you can immerse yourself in Venice's rich flavors and culinary traditions.
Venice beckons you to uncover its gastronomic treasures and immerse yourself in culinary delights. Whether you have a few days or hours to spare, these seven remarkable restaurants in Venice promise to deliver a meal that will be etched in your memory forever. So, set off on a culinary adventure and let the flavors of Venice transport you to a realm of pure indulgence.