Best Finger Lakes Restaurants To Visit In 2023
Are you planning a trip to the beautiful Finger Lakes region of New York in 2023? If so, you\'re in for a treat because this area is home to some of the best restaurants in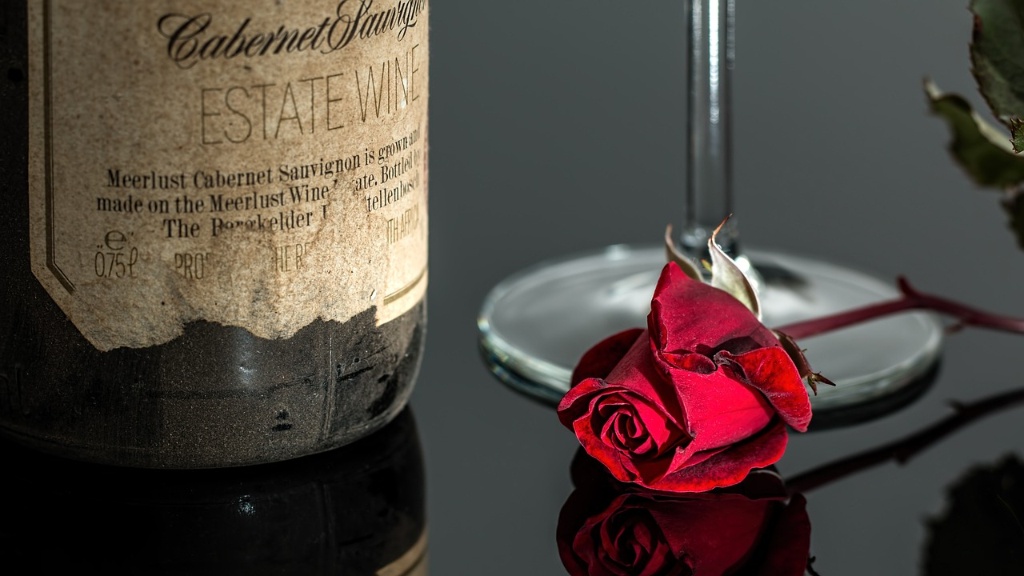 Are you planning a trip to the beautiful Finger Lakes region of New York in 2023? If so, you\'re in for a treat because this area is home to some of the best restaurants in the state. From fine dining establishments to cozy local cafes, the Finger Lakes has something to offer for every palate. In this article, we\'ll take a closer look at the best Finger Lakes restaurants to visit in 2023.
Built on the edge of Seneca Lake, Stonecat Cafe is a charming restaurant that is a must-visit for foodies. The restaurant is dedicated to using locally sourced and sustainable ingredients to make delicious dishes. The menu features a range of dishes, including roasted duck breast, braised pork shoulder, and blackened fish tacos. Diners can also enjoy the beautiful scenery of the lake while eating at outdoor tables during the warmer months.
For wine enthusiasts, Kindred Fare is an ideal destination. Located in Geneva, this restaurant provides an excellent selection of Finger Lakes wines, along with a menu of classic American dishes featuring local ingredients. The restaurant\'s specialty is dishes cooked over an open flame, including wood-grilled dry-aged ribeye, wood-fired pizza, and wood-roasted chicken.
Nestled in the heart of the village of Skaneateles, Gilda\'s Italian Restaurant is a delightful family-owned restaurant that serves traditional Italian dishes. The menu features classic favorites such as spaghetti carbonara, lasagna, and chicken parmigiana. The restaurant also offers a range of special desserts, including tiramisu and cannoli.
If you\'re looking for a unique dining experience, try the FLX Table. This restaurant takes the concept of chef\'s table to another level by offering a six-course dinner at a single communal table that seats 12 people. The menu changes daily, depending on the season and the availability of local ingredients.
Another great option is the Red Dove Tavern in Geneva, which serves comfort foods made with local ingredients. The restaurant is known for its creative dishes, such as buttermilk fried chicken, smoked pork belly, and pork schnitzel. The Red Dove Tavern is also renowned for its selection of Finger Lakes wines, which you can enjoy by the bottle or by the glass.
For seafood lovers, the Blue Pointe Grill in Watkins Glen is a must-visit destination. The restaurant is situated at the southern tip of Seneca Lake and offers stunning views of the water. The menu features a range of seafood dishes, including fried calamari, scallop risotto, and wild-caught Alaskan halibut. Diners can also enjoy a selection of locally sourced steaks and chops.
Finally, if you\'re in the mood for some authentic Mexican food, head to Rio Tomatlan in Canandaigua. This restaurant is owned by a husband-and-wife team who are dedicated to serving traditional Mexican dishes using fresh and locally sourced ingredients. The menu features dishes such as chicken tinga tacos, mole poblano, and grilled skirt steak with chimichurri sauce.
Finger Lakes Wine Trails
While the Finger Lakes region is known for its fantastic restaurants, it\'s also home to dozens of wineries that produce world-class wines. The region has several wine trails, including the Seneca Lake Wine Trail, the Cayuga Lake Wine Trail, and the Keuka Lake Wine Trail. Each trail offers visitors the opportunity to discover new wineries, taste wines, and learn about the wine-making process.
The Finger Lakes Beer Trail
If beer is more your style, the Finger Lakes region also has a vibrant craft beer scene. The Finger Lakes Beer Trail features over 75 breweries and brewpubs that produce a wide range of beers, from stouts to IPAs to Belgian-style ales. Visitors can take tours, taste flights of beer, and pick up souvenirs at each stop.
Finger Lakes Cheese Trails
The Finger Lakes also has a thriving cheese-making industry, thanks to the region\'s plentiful supply of milk and natural resources. The Finger Lakes Cheese Trail features a variety of cheese makers, including farms, creameries, and cooperatives. Visitors can taste and purchase their favorite cheeses, learn about the cheese-making process, and even interact with the cows and goats that produce the milk.
Finger Lakes Farm Trails
For those who are interested in learning more about sustainable agriculture, the Finger Lakes Farm Trails is a must-visit destination. The farm trail features over 170 farms and agricultural producers, including organic farmers, vineyards, and orchards. Visitors can take tours, pick their own produce, and even stay overnight on some of the farms.
In conclusion, the Finger Lakes region of New York is a foodie\'s paradise that also offers a range of other attractions. Whether you\'re a wine lover, a beer enthusiast, or a cheese connoisseur, there is something for everyone in this beautiful part of the state. So start planning your trip to the Finger Lakes today!