Best Food Venice Italy
Venice, Italy is a city that is renowned for its art, architecture, canals, and of course, its food. From seafood to pasta, Venice offers a selection of delectable dishes that will tantalize taste buds. Visitors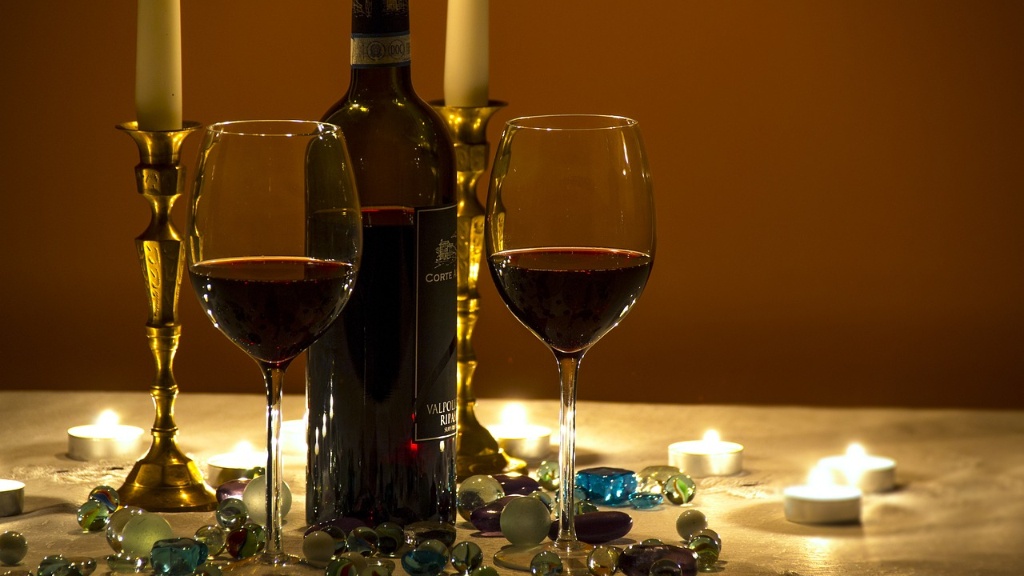 Venice, Italy is a city that is renowned for its art, architecture, canals, and of course, its food. From seafood to pasta, Venice offers a selection of delectable dishes that will tantalize taste buds. Visitors to Venice are sure to find that the city has lots of treats to offer, with a blend of both traditional and modern cuisine that is sure to satisfy any palate.
The fascinating history of Venice is a tale that has influenced its food. It was once a significant maritime power, and still is today. This means that seafood is an essential component of the city\'s cuisine. One of the most popular seafood dishes is the fritto misto, a dish typically consisting of a mix of calamari, prawns, and small fish. Often served as an appetizer, it\'s a fantastic option to try for those eager to dive headfirst into Venice\'s gastronomic delights.
However, if seafood isn\'t your thing, don\'t despair. The city offers plenty of other food options. A must-try is the famous Venetian risotto, an exquisite rice dish that is cooked slowly and served with a range of flavors. One of the most popular variations of risotto is risi e bisi, a rice dish with peas that is a local's favourite during the Springtime.
Another food item that one mustn\'t miss is the cicchetti, a culinary tradition that is unique to Venice. Cicchetti is a type of Venetian tapas that is usually accompanied by a glass of wine. Typically, these bite-sized snacks feature fresh, salty foods such as anchovies, salted cod or prosciutto ham on a traditional bread roll.
If you're looking for something lighter, the traditional Venetian snack of tramezzinis is a perfect choice. This delicacy consists of white bread sandwiches that can be found in many bars and cafes throughout the city, with various fillings ranging from traditional smoked ham or cheese to vegetarian meats as well.
For those with a sweet tooth, Venice still has plenty to offer. Tiramisu is a traditional Venetian dessert that is a must-try. Made with ladyfingers, coffee, mascarpone, and cocoa, it\'s heaven in every bite. It is said that Tiramisu was invented in Venice in the 1960s, making it a relatively new addition to the city\'s culinary legends. Though disputed amongst Venetians, the dessert has become an absolute staple to visitors' diets as there are just so many options around the city.
In Venice, food is not just about nourishment—it\'s a celebration of life, a form of art, and a unique way to experience the city\'s culture. Some of the best food in Venice is found in the Bacari, local bars that serve drinks and a range of small dishes such as cicchetti. It\'s unique elements like this that make Venice a must-see for every traveler.
In summary, Venice offers a range of foods from the land and the sea, with a mix of traditional and modern options that can be found virtually everywhere in the city. Whether you seek full meals or small bites, classic recipes, or modern takes on their cuisine, Venice has you covered.
Now, let\'s dive into four other sections to learn more about specific dishes that must be tried in Venice.
5 Traditional Venetian Seafood Dishes
Venice\'s location on the water means that seafood is an integral part of the region\'s cuisine. Here are five of the city\'s most traditional seafood dishes that cannot be missed when in town.
1. Sarde in saor
Sarde in saor is a dish that originated from the fishermen of Venice. This dish is essentially fried sardines marinated in a sweet and sour onion sauce. It\'s said that the dish got its name after the marinating process helped solve the preservation problem that fishermen had while out at sea.
2. Linguine with Clams
The dish is a classic and straightforward seafood pasta dish that has a reputation for being simply delicious. The clams are fresh, and the linguine is cooked to crispy perfection, making it a versatile and light meal that is perfect any time of day.
3. Risi e bisi
A traditional Venetian rice and peas dish called 'risi e bisi' is typically served during the springtime. It\'s a creamy rice dish mixed with green peas and include a variety of parmesan cheese and butter. This dish is suitable for vegetarians, and it\'s a classic symbol of spring in Venice.
4. Fritto Misto
Fritto misto is a typical mixed fried seafood dish that can be found almost anywhere in Venice. The classic recipe should consist of calamari, prawns, and small fish all tossed in a flavored batter and fried to golden perfection. Often, locals will pair it with polenta or potatoes.
5. Baccalà Mantecato
Baccalà Mantecato is also known as Cod Puree, and it\'s relatively easy to find throughout Venice. It features salt cod that has been boiled, pureed, and then whipped with oil, and other additions to create a smooth spread. The result is a creamed cod that is pungent, luscious, and highly regarded among Italians.
Best Restaurants in Venice
The city is filled with some of the best restaurants, cafes, and small bars as well. Here are some top locations to satisfy your hunger in the floating paradise:
1. Osteria Alle Testiere
This is the place to go for anyone who loves seafood. The restaurant gets its name from the characteristic panelling of its owners, and the menu is filled with freshly prepared seafood dishes, unique flavors, and exceptional wine selections.
2. Ristorante Alle Corone
Located just 10 minutes from Piazza San Marco, this restaurant offers a delightful menu that has spectacular views of San Zaccaria. The restaurant is situated on a canal and offers a charming atmosphere that is perfect for a romantic night out.
3. Pizzeria Ai Sportivi
This restaurant offers a wide variety of typical Venetian dishes, including pizzas for people who crave less exotic meals. People love to have their pizzas around this area with an orange lit ambiance which the pizzeria provides, making it worth trying.
4. Trattoria Corte Sconta
The outdoor garden dining area of this lovely restaurant, along with its charming interior, make it a popular option for those wanting a traditional ambiance in Venice. This restaurant has an extensive list of authentic seafood dishes that is worth trying for traditional food lovers.
5. Osteria da Fiore
If you\'re looking for something a little more upscale and have the budget, this restaurant is the perfect choice. The delectable menu offers daily blackboard specials made with local ingredients that are perfect examples of Italian cooking at its finest.
Best Gelato in Venice
No trip to Italy is complete without tasting the best gelato. Here are some top locations for you to satisfy your sweet tooth in Venice:
1. Gelateria Nico
This famous gelateria located at Zattere has been serving its famous and delicious gelato since 1936. The Pistachio flavor is a must-have according to locals and visitors alike.
2. Gelateria Alaska
The gelato here is a hidden gem just off Fondamenta Venier dei Leoni; it offers the most popular flavors of fresh gelato in some fantastic flavors.
3. Boutique del Gelato
It is located on Calle di Sant\'Antonin, which is just a short walk from Piazza San Marco. It offers a wide range of flavors, and it\'s something everyone should try when visiting Venice.
4. Suso Gelatoteca
This place has the quirkiest flavors on offer in Venice, that ranges from Liquorice to basil, and frozen yoghurt which are said to pack quite a punch in terms of flavours according to the visitors.
5. Gelateria Il Doge
Il Doge, located in the district of Castello close to the Arsenal, has fresh flavors and an excellent selection of traditional flavours, including likes of Pistachio, stracciatella and hazelnut.
Best Cocktail Bars in Venice
The cocktail scene is rapidly expanding in Venice. Upon a hectic day of exploration, here are some top locations to chill out and relax with your favourite cocktail:
1. Osteria da Rinatta
Osteria da Rinatta is a classic wine bar that serves some of the best wines in the city. They also offer a fantastic range of cocktails and beers, making it ideal for those looking to unwind and relax with a drink.
2. Naranzaria
Naranzaria to its modern take on traditional Italian drinks garners it high appreciative visitors. It's located in Campo San Giustinian, and has a delightful setting close to the Rialto Bridge.
3. Al Prosecco
Al Prosecco is a trendy bar with a chic design and a relaxing atmosphere. Its wooden stairway and the bar\'s lights provide a cozy ambiance making it a must-visit place.
4. Aperitif Time
Aperitif Time is a popular aperitivo bar, and it\'s ideal for those looking for a good Italian cocktail after wandering around the city. Their specialty drinks and aperitifs are sure to please any visitor craving a drink.
5. Aciugheta
Aciugheta has been recognized as one of the top cocktail bars in Venice. Visitors can enjoy a wide range of drinks made with premium ingredients, with innovative selections that are sure to please the palate.
Venice\'s Food scene is varied and insightful, taking visitors on a journey through its traditional cuisines and a modern approach to each dish. You can be confident that the hearty meals, snacks, desserts, and cocktails that you indulge in while in Venice, will create unforgettable memories.