Best Hotels South Africa Wine Country
Best Hotels in South Africa Wine Country South Africa is home to some of the most breathtaking landscape, with lush vineyards and stunning wineries in abundance. Whether you\'re a wine lover or simply seeking a luxurious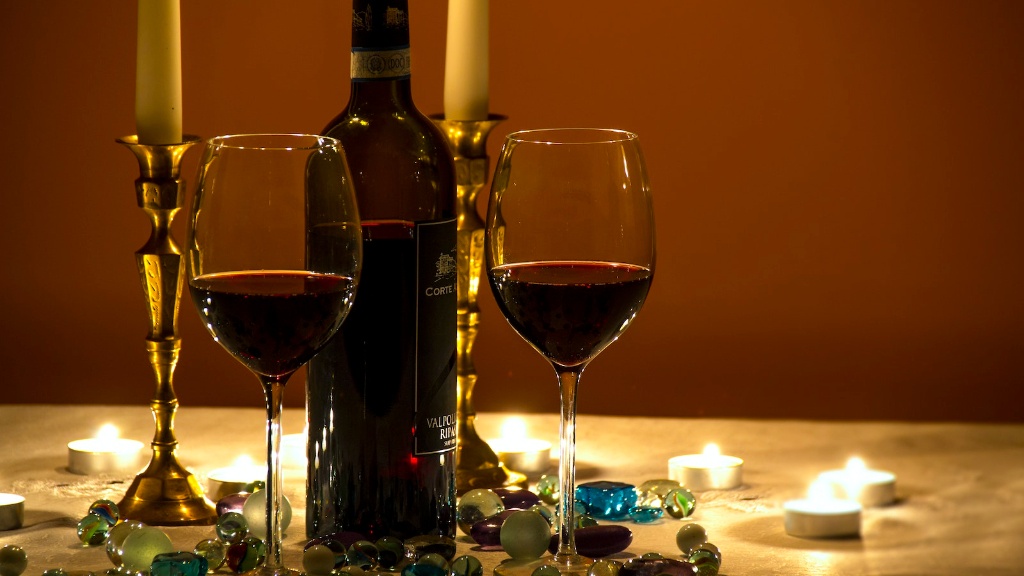 Best Hotels in South Africa Wine Country
South Africa is home to some of the most breathtaking landscape, with lush vineyards and stunning wineries in abundance. Whether you\'re a wine lover or simply seeking a luxurious vacation, South Africa\'s wine country has something for everyone, including some of the best hotels in the region. Here are our top picks for the best hotels in South African Wine Country:
The first hotel on our list is the luxurious La Residence, located in Franschhoek, South Africa. This hotel features a stunning backdrop of mountains and vineyards, with luxurious suites that boast private pools and views of the breathtaking landscape. With great attention to detail, La Residence offers unparalleled comfort and service.
Another great option is Babylonstoren, a historic farm turned hotel that is located in the Cape Winelands. The hotel\'s overgrown, lush gardens and stunning scenery make it a popular choice for tourists. Additionally, the hotel\'s spa and farm-to-table restaurant, Babel, offer unique experiences for guests.
Farmhouse Hotel is located in the heart of Langebaan, a coastal town with a charming atmosphere. This hotel features a blend of modern and classic designs, with luxury suites that offer incredible views of the sunset over the West Coast. The hotel\'s spa and restaurant provide the perfect setting for a romantic getaway.
In the Stellenbosch region, The Spier Hotel is a great option, featuring a wide variety of accommodations, including luxury suites and self-catering apartments. The hotel is situated on a working farm that is focused on sustainable winemaking, and offers many amenities for guests, including bike rentals and a children\'s play area.
Located in the heart of Cape Town, The Silo Hotel is a luxurious option for those who want to immerse themselves in the city\'s beauty. The hotel offers incredible views of Table Mountain and the harbor, and features unique design elements, including rooms with floor-to-ceiling windows that highlight the stunning scenery.
When it comes to wine country, Spier Wine Farm offers guests an opportunity to experience wine culture in a unique way. The farm offers accommodation in historic buildings, including a restored slave quarters, with stunning views of the surrounding vineyards. Additionally, the farm offers guided wine tours, picnics, and horseback riding.
The final hotel on our list is Majeka House, located in Stellenbosch. The hotel boasts luxury suites and a premier spa that is known for its relaxing atmosphere. The hotel\'s restaurant, Makaron, features an extensive menu of local cuisine, and is the perfect place to indulge in the region\'s culinary delights.
In conclusion, South African wine country offers some of the most luxurious and unique accommodations for guests to experience. Whether you\'re seeking relaxation or adventure, each of these hotels offers something special and can provide guests with a truly unforgettable experience.
The Benefits of Staying in Wine Country
Staying in wine country provides guests with a unique opportunity to disconnect from the busy routine of everyday life and immerse themselves in nature. The stunning vineyards, lush landscape, and calm atmosphere create the perfect environment for relaxation, rejuvenation, and the perfect escape. Moreover, wine country offers a variety of activities, including wine tours, spa treatments, and outdoor adventures.
The Importance of Sustainable Tourism
Sustainable tourism is becoming increasingly important, and wine country is no exception. It is essential to consider the impact that tourism has on the environment and surrounding communities, and many wine estates are making a significant commitment to sustainability. By staying in hotels that prioritize sustainability, guests are not only supporting responsible tourism but can also enjoy the natural beauty of wine country without impacting the environment.
The Role of Wine in South African Culture
South African wine plays an essential role in the country\'s rich and diverse culture. Wine has been produced in the region since the 17th century and has become a significant part of South African heritage. Wine production has evolved into a highly sophisticated industry that has helped to shape the country\'s economy and culture. Today, South African wine is recognized worldwide for its quality, diversity, and unique flavors.
The Growth of Wine Tourism in South Africa
Wine tourism continues to grow in popularity in South Africa, and the region has become a top choice for wine enthusiasts from around the world. The industry continues to expand, offering more opportunities for visitors to experience the best of South African wine country. Additionally, as the number of visitors continues to rise, wine estates are becoming increasingly invested in providing unique and sophisticated experiences for their guests.
The Future of South African Wine Country
The future of South African wine country is promising, with continued growth and expansion expected in the coming years. With a commitment to sustainability and innovation, the region is becoming a leader in the global wine industry. Additionally, the region\'s unique cultural heritage and stunning landscape make it a top choice for tourists looking for a unique and unforgettable vacation experience.