10 Must-Visit Napa Valley Wineries
[vc_row][vc_column][vc_column_text] California's wine country is known for its scenic beauty, welcoming hospitality, and world-renowned wines. At the heart of this region lies Napa Valley, a picturesque destination situated in Northern California. The valley boasts of over 400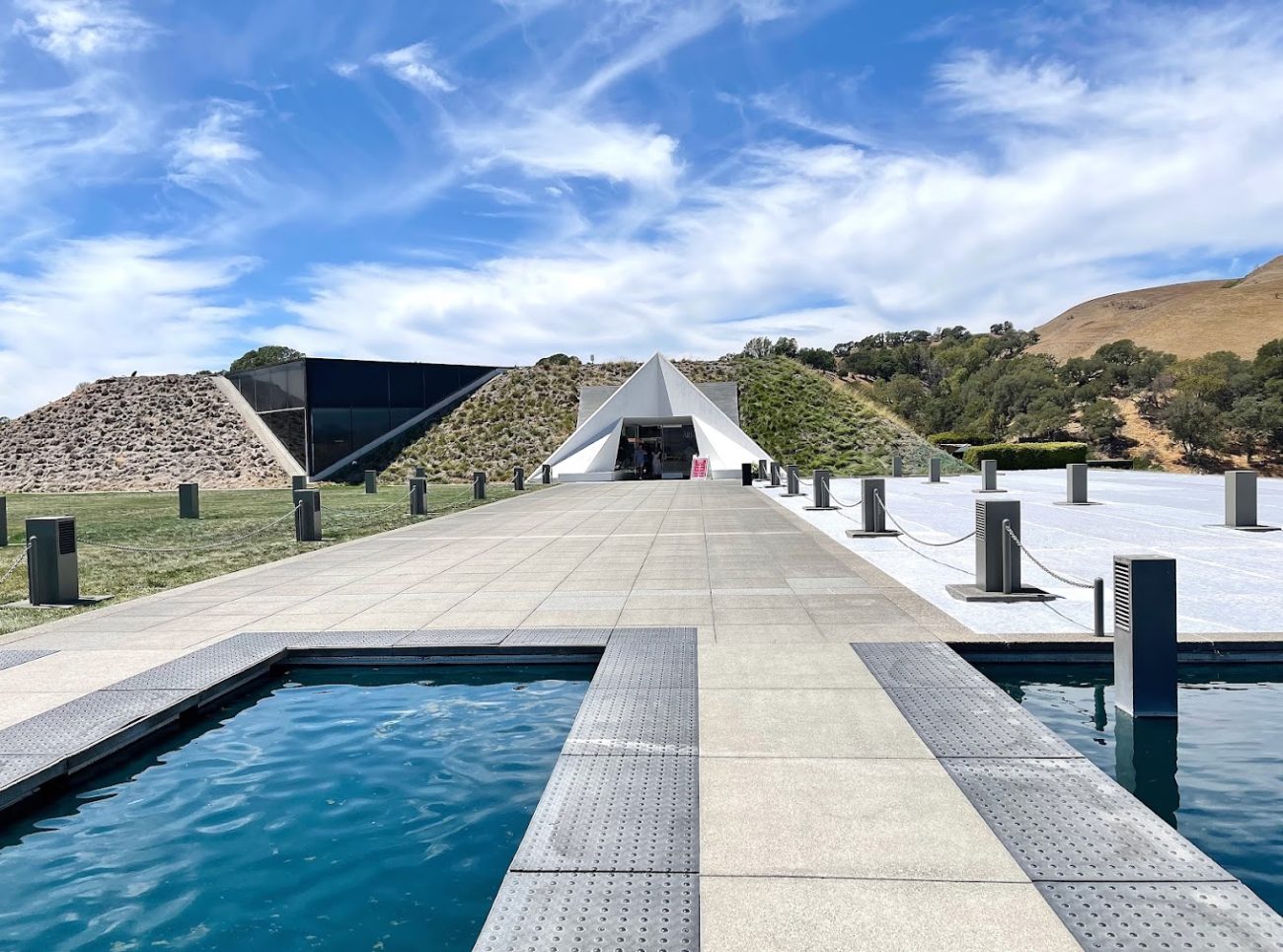 California's wine country is known for its scenic beauty, welcoming hospitality, and world-renowned wines.
At the heart of this region lies Napa Valley, a picturesque destination situated in Northern California. The valley boasts of over 400 wineries that produce exceptional wines to suit all tastes and preferences. Regarding viticulture, Napa Valley is blessed with the perfect climate combination of warm days and cool nights, which is ideal for growing grapes. The region's unique terroir, with its diverse soils and microclimates, allows winemakers to craft exquisite wines with distinctive flavor profiles.
The popularity of Napa Valley wines has made it a global tourist destination. With so many wineries, deciding where to begin the wine tour can be daunting. But, fret not, we've compiled a list of top-rated wineries with irresistible wines to guide your tasting journey.
The history of Napa Valley wines
Napa Valley's wine industry dates back to the 1800s when European immigrants planted vineyards. Settler George Calvert Yount recognized the untapped possibilities for cultivating wine grapes in the region. In 1839, Yount established one of the first homesteads and became the pioneer who planted the inaugural Napa Valley grape vines.
Following in his footsteps, visionaries like John Patchett and Hamilton Walker Crabb joined the effort, contributing to introducing the initial Vitis vinifera grape varieties to the area. A visionary and pioneer, Charles Krug is credited as one of the founding fathers of Napa Valley's wine industry. In 1861, Krug established the first commercial winery in the region, igniting a journey of vinicultural excellence. Others soon followed suit, recognizing the untapped potential of the land. Gustave Niebaum, who later founded Inglenook Winery, and Jacob Beringer, who established Beringer Vineyards, were among the early visionaries who shaped the landscape of Napa Valley wines.
Despite several detrimental factors, such as phylloxera and the prohibition era, the region's wine industry persisted and has evolved into the world-renowned wine region we know today. The turning point for Napa Valley came in 1976, during a blind-tasting event in Paris known as the "Judgment of Paris." Chateau Montelena Chardonnay that Mike Grgich had triumphed. This watershed moment saw Napa Valley wines triumph over renowned French wines. The victory sent shockwaves throughout the wine world, solidifying Napa Valley's position as a world-class wine region and paving the way for its international recognition.
The region's unique combination of microclimates and diverse soils offers winemakers a palette of flavors and nuances to explore. From the cooler climate of Carneros, ideal for producing exceptional Chardonnay and Pinot Noir, to the warmer pockets of Stags Leap District, renowned for its opulent Cabernet Sauvignon, Napa Valley showcases a remarkable range of wine styles and expressions.
The Napa Valley terroir
The unique terroir of Napa Valley is what sets it apart from other wine regions. The valley is a narrow strip that runs about 30 miles between the Mayacamas and Vaca mountain ranges that define the valley; this geography is what creates a myriad of microclimates compared to other wine regions.
The climate of Napa Valley is a symphony in itself, playing a pivotal role in the development of its wines. Shielded by the coastal range, this viticultural paradise enjoys a Mediterranean climate, where warm, sunny days and cool evenings embrace the vineyards. Such diurnal temperature variation lends a distinctive flavor profile to the grapes, fostering optimal ripening and concentration of flavors. The gentle breezes that dance through the valley ensure a balanced canopy, reducing the risk of diseases and enhancing the overall health of the vines.
But the soil truly breathes life into Napa Valley's wines. Blessed with a mosaic of diverse soil types, ranging from volcanic, alluvial, and sedimentary, each vineyard reveals a unique fingerprint. From the rugged, volcanic slopes of Mount Veeder to the well-drained loamy soils of the valley floor, the terroir of Napa Valley offers winemakers an exquisite palette of flavors to explore. These soils provide essential nutrients to the vines and influence water drainage, root penetration, and overall vine health, shaping the character of the grapes and imparting distinct nuances to the final wines.
Moreover, the topography of Napa Valley showcases its dramatic beauty and adds another layer to its terroir. As the valley stretches for approximately 30 miles, it encompasses a diverse range of microclimates and mesoclimates. From the cool Carneros region in the south, where the cooling influence of the San Pablo Bay is prominent, to the warmer and sun-soaked northern regions of St. Helena and Calistoga, winemakers have the opportunity to cultivate an array of grape varieties that thrive in their respective microclimates. This interplay of elevation, aspect, and proximity to water bodies allows for creating wines with remarkable complexity and depth.
The Napa Valley AVAs
Napa Valley is an exceptional gem in the vast landscape of California's renowned wine regions. Not only is it celebrated for its exquisite wines, but it also holds the distinction of being the first designated American Viticultural Area (AVA) in California, and the second in the entire United States. Since its official recognition in 1981, Napa Valley has captivated wine enthusiasts and connoisseurs alike with its diverse terroir and exceptional grape-growing conditions.
Within the broader Napa Valley AVA are 16 distinct and captivating nested AVAs. Each of these smaller appellations possesses its own unique microclimates, soil compositions, and topographical features, contributing to the creation of truly exceptional wines. Let us take a look at these AVAs:
Atlas Peak,
Calistoga,
Chiles Valley,
Coombsville,
Diamond Mountain District,
Howell Mountain,
Los Carneros,
Mt. Veeder,
Oak Knoll District of Napa Valley,
Oakville,
Rutherford,
St. Helena,
Spring Mountain District,
Stags Leap District,
Yountville and
Wild Horse Valley.
1. Chateau Montelena, Calistoga
Wander up the Silverado Trail, and you'll find Chateau Montelena, a timeless icon of winemaking excellence and a testament to the rich history and tradition of the region. With its stunning architecture, breathtaking vineyards, and exceptional wines, this revered estate has captivated wine enthusiasts worldwide. Let us embark on a journey to explore the allure of Chateau Montelena and discover the legacy it continues to uphold.
Chateau Montelena's story begins in 1882 when Alfred L. Tubbs purchased the estate and established the winery. The chateau, designed to resemble a European castle, boasts a distinct Victorian Gothic style, making it a distinctive landmark within Napa Valley. The property's natural beauty and serene surroundings make it an ideal setting for producing exceptional wines.
The winery's reputation soared in 1976 during the famous "Judgment of Paris" wine competition. To the astonishment of the global wine community, Chateau Montelena's Chardonnay emerged victorious, defeating renowned French wines in a blind tasting. This unexpected triumph put Napa Valley on the world wine map, proving that California wines could rival the traditional powerhouses of Europe.
Chateau Montelena specializes in producing exquisite Chardonnay and Cabernet Sauvignon, both of which reflect the distinct personality of the estate. The Chardonnay, crafted with precision and elegance, showcases crisp apple, citrus, and subtle oak notes. The Cabernet Sauvignon, on the other hand, is renowned for its velvety texture, rich dark fruit flavors, and refined tannins, creating a harmonious and memorable tasting experience.
A visit to Chateau Montelena is a journey of sensory delight. The estate offers a range of wine-tasting experiences, allowing visitors to savor their acclaimed wines while immersing themselves in the enchanting ambiance of the chateau. Guided tours provide insights into the winemaking process, while the idyllic picnic areas offer a serene escape to enjoy the natural beauty of the surroundings.
2. Artesa Vineyards & Winery, Napa, CA
Artesa Vineyards & Winery is a testament to the harmonious blending of old-world winemaking traditions with cutting-edge modern techniques. Artesa Vineyards & Winery traces its roots to the Codorníu Raventós family, a name synonymous with Spanish winemaking excellence. The Codorníu family's winemaking heritage can be traced back over 450 years, making them one of Spain's oldest and most respected winemaking families. In the early 1990s, the Codorníu family sought to expand their legacy by venturing into the New World and creating a winery combining their deep-rooted traditions with the unique terroir of the Napa Valley.
Artesa Vineyards & Winery is celebrated for its dedication to crafting exceptional quality and complex wines. Drawing inspiration from the estate's diverse vineyard sites, the winemaking team at Artesa meticulously selects the finest grapes to produce a diverse range of varietals. From their award-winning Chardonnay and Pinot Noir to their distinctive Cabernet Sauvignon and Tempranillo, each wine showcases the distinctive character of the Napa Valley while paying homage to the family's Spanish heritage.
Aside from its exceptional wines, Artesa Vineyards & Winery is renowned for its stunning architecture, which beautifully blends into the surrounding landscape. Designed by Barcelona architect Domingo Triay, the winery's sleek and contemporary design is a seamless fusion of modernity and nature. The estate's centerpiece is a striking hilltop building showcasing breathtaking panoramic views of the vineyards and the valley below.
Visitors can explore the art gallery, indulge in tastings of the winery's acclaimed wines, learn about the art of winemaking through guided tours, and savor exquisite food and wine pairings. The winery also hosts various events throughout the year, including wine release parties, seasonal celebrations, and educational seminars.
Uncover Most Popular Ways To Tour Napa Valley.
3. Opus One Winery, Oakville
Opus One Winery stands as a beacon of excellence in the world of Napa Valley winemaking. Since its establishment in 1979, this prestigious winery has been producing some of the finest wines in the region, combining the expertise of two legendary winemaking families: Robert Mondavi and Baron Philippe de Rothschild. Both renowned for their passion for winemaking, they set out to create a wine that would transcend boundaries and become a symbol of artistry and craftsmanship.
Located in the esteemed Oakville AVA, Opus One Winery benefits from the region's ideal climate and terroir, which contribute to producing exceptional grapes. The Oakville AVA is renowned for its well-drained, gravelly soils and moderate climate, providing the perfect conditions for growing Bordeaux varietals, particularly Cabernet Sauvignon, the backbone of Opus One's signature wine.
Opus One Winery's flagship wine, Opus One, is a Bordeaux-style blend showcasing the best of Napa Valley's terroir. This iconic wine combines the elegance and finesse of Cabernet Sauvignon with the structured power of Merlot, Cabernet Franc, Petit Verdot, and Malbec. Opus One is a testament to the artistry and expertise of the winemaking team, resulting in a complex, balanced, and age-worthy wine.
Visiting Opus One Winery Oakville is a remarkable experience that allows wine enthusiasts to immerse themselves in fine winemaking. The winery offers guided tours and tastings, where visitors can explore the vineyards, learn about the winemaking process, and sample their exceptional wines. The stunning architecture of the winery, with its blend of modern and traditional elements, further enhances the overall experience.
Discover Best Ways To Tour Oakville.
4. HALL Wines, St. Helena
Located at the historic Bergfeld Vineyard at the base of the Mayacama Mountains, HALL Wines, founded by Kathryn Hall and her husband Craig Hall, has become a revered name in the world of wine, renowned for its exceptional craftsmanship and dedication to producing wines that capture the spirit of the region. HALL Wines traces its roots back to 1972 when Craig Hall purchased his first vineyard in the legendary Napa Valley. However, it was in 1995 when Kathryn Hall and Craig Hall established HALL Wines as a premium winery, driven by their shared vision and love for crafting remarkable wines. Since then, the HALL family has dedicated themselves to the pursuit of perfection, elevating the winery to great heights and establishing it as a benchmark for excellence in winemaking.
At HALL Wines, winemaking is an art form that embraces tradition while embracing innovation. HALL's vineyards are located in prime locations throughout Napa Valley, with each site meticulously selected to showcase the diversity and richness of the region. From the sun-kissed slopes of Howell Mountain to the picturesque landscapes of St. Helena, the vineyards provide the perfect canvas for producing exceptional grapes. HALL Wines is particularly known for its outstanding Cabernet Sauvignon.
In addition to its remarkable wines, HALL Wines is celebrated for its stunning architectural designs and captivating art collection. The HALL St. Helena winery, designed by architect Frank Gehry, is a testament to the winery's commitment to blending art and wine. The mesmerizing curves and reflective surfaces of the building mirror the elegance and complexity found within each bottle. Visitors to HALL Wines are treated to a sensory experience that transcends taste, allowing them to appreciate the beauty of the surroundings and the harmonious fusion of art and nature.
5. V. Sattui Winery, St. Helena
V. Sattui Winery stands as a testament to the art of winemaking and the rich viticultural heritage of the region. With its picturesque setting, exceptional wines, and commitment to quality, V. Sattui has become a must-visit destination for wine lovers worldwide. V. Sattui Winery was founded in 1885 by Vittorio Sattui, an Italian immigrant passionate about winemaking. Located in the charming town of St. Helena, the winery has flourished over the decades, blending traditional winemaking techniques with modern innovations. V. Sattui Winery has always been family-owned and operated, ensuring a personal touch in every aspect of its wine production.
At V. Sattui, wine lovers are spoilt for choice. The winery boasts an extensive portfolio of over 60 wines, ranging from crisp whites to full-bodied reds. Their vineyards span various renowned regions in Napa Valley, allowing them to produce wines that capture the unique characteristics of each terroir. From their elegant Chardonnays and Sauvignon Blancs to their robust Cabernet Sauvignons and Zinfandels, there is a wine to suit every palate.
Visiting V. Sattui Winery is an immersive experience that goes beyond wine tasting. The winery offers a range of tasting options, from their general tasting room to private tours and guided tastings. Knowledgeable and friendly staff are on hand to guide visitors through the intricacies of each wine, sharing insights into the winemaking process and the vineyard's history. Additionally, V. Sattui Winery has an exceptional Italian deli and marketplace where visitors can indulge in delectable picnic fare. From artisanal cheeses and charcuterie to freshly baked bread and seasonal salads, the deli perfectly accompanies their wines. Visitors can also enjoy a leisurely picnic on the beautiful winery grounds, surrounded by vineyards and towering oak trees.
V. Sattui Winery's picturesque setting adds to its allure. The winery's beautifully landscaped grounds and gardens provide a serene environment for relaxation and exploration. Visitors can stroll through the vineyards, admire the Tuscan-style architecture of the winery building, or soak in the panoramic views of the surrounding hills. Throughout the year, V. Sattui hosts various events that showcase the winery's commitment to hospitality and community. From winemaker dinners and harvest celebrations to wine club events and concerts, something exciting always happens at V. Sattui.
Uncover Top Ways To Experience V. Sattui Winery And Nearby Attractions

6. Beringer Vineyards, St. Helena
No guide to Napa Valley wines would be complete without mentioning the historic Beringer Vineyards. The winery dates back to 1876, making it California's oldest continuously operated winery. Beringer has become an icon of the region, producing exceptional wines that have captivated connoisseurs worldwide.
The Beringer story began in 1876 when brothers Jacob and Frederick Beringer purchased 215 acres of land in St. Helena. Recognizing the region's potential for winemaking, they embarked on a journey to create wines that would rival the best in Europe. With a vision and passion for excellence, the Beringer brothers laid the foundation for what would become one of Napa Valley's most revered wineries.
From the outset, Beringer Vineyards embraced a philosophy rooted in quality and innovation. It was one of the first wineries in Napa Valley to use gravity-flow winemaking, a technique that allows for gentle handling of the grapes and preserves their delicate flavors. This commitment to gentle winemaking has remained a cornerstone of Beringer's approach, ensuring that each wine reflects the unique characteristics of the vineyards from which it originates.
Today, Beringer Vineyards boasts an impressive portfolio of wines that showcase the diversity of the Napa Valley. From their classic Cabernet Sauvignon to their renowned Chardonnay and Merlot, Beringer's wines embody the essence of the region's terroir, displaying rich flavors, elegant structure, and exceptional balance.
Beyond their commitment to crafting exceptional wines, Beringer Vineyards also stands out for its architectural beauty and historical significance. The winery's Rhine House, built in 1884, is a stunning example of the Gothic Revival style, transporting visitors to a bygone era of elegance and refinement. The meticulously manicured gardens, lush vineyards, and welcoming tasting rooms create an enchanting ambiance, inviting guests to experience the magic of Beringer firsthand.
Uncover These Experiences For A Close-Up Look At St. Helena.
7. Castello di Amorosa Winery, Calistoga
For a unique experience, wine lovers can visit Calistoga's Castello di Amorosa. The impressive winery resembles a 13th-century Tuscan castle, complete with a moat and drawbridge. A remarkable architectural gem that transports visitors to the enchanting landscapes of Tuscany, Castello di Amorosa, meaning "Castle of Love," stands as a testament to the passion and dedication of its creator, Dario Sattui. This meticulously crafted medieval-style castle and winery offers an immersive experience, combining history, wine, and stunning vistas to create a truly memorable destination.
Dario Sattui, the visionary behind this grand project, embarked on a 14-year journey to meticulously recreate an authentic Tuscan castle using traditional methods and materials. The result is a breathtaking structure composed of more than a million antique bricks, hand-carved stones, and beautiful frescoes, all meticulously sourced from Italy. Visitors to Castello di Amorosa can embark on a captivating journey through time as they explore the castle's various levels and rooms. From the grand courtyard to the impressive Great Hall, each area showcases the castle's rich architectural details. The castle also features a chapel, a dungeon, and a medieval armory, transporting guests to an era long past.
While the castle itself is a remarkable attraction, it is also home to a world-class winery. Castello di Amorosa boasts an impressive portfolio of award-winning wines, produced with meticulous care and attention to detail. Visitors can indulge in guided wine tastings, where they can sample various varietals, including Cabernet Sauvignon, Sangiovese, and Chardonnay. The castle's underground barrel cellar, adorned with massive oak barrels, adds to the allure and provides a unique ambiance for wine enthusiasts.
Beyond the castle walls, the estate encompasses 30 acres of breathtaking vineyards, evoking the serene landscapes of Tuscany. Rolling hills, vibrant greenery, and neatly planted grapevines create an idyllic backdrop for wine lovers and nature enthusiasts alike. Guided tours of the vineyards allow visitors to understand the winemaking process, from the vine to the bottle.
Castello di Amorosa hosts various events and experiences throughout the year, adding another layer of charm and enjoyment to the castle, from wine release parties and grape stomping festivals to themed dinners and holiday celebrations. The castle's beautifully manicured grounds and stunning vistas also provide a picturesque setting for weddings, private events, and corporate gatherings.
Find Out All About Best Activities and Tours In Calistoga.
Stag's Leap Wine Cellars has established itself as an icon in the world of winemaking. The story of Stag's Leap Wine Cellars began in 1970 when founder Warren Winiarski purchased a 44-acre property in the Stags Leap District. Recognizing the unique characteristics of the region's terroir, Winiarski was determined to create wines that reflected the distinct sense of place found in Napa Valley. He carefully cultivated the land, planted vineyards, and meticulously handcrafted his wines, focusing on producing small quantities of high-quality Cabernet Sauvignon.
It was in 1976 that Stag's Leap Wine Cellars gained international acclaim and forever etched its name in wine history. At the renowned Judgment of Paris, a blind tasting competition that pitted California wines against the best of France, Stag's Leap Wine Cellars stunned the wine world by winning the top prize for its 1973 vintage Cabernet Sauvignon. Stag's Leap Wine Cellars is particularly renowned for its Cabernet Sauvignon, which has become a benchmark for the varietal in Napa Valley. The winery's signature style is characterized by its balance, finesse, and age-worthiness.
Visiting Stag's Leap Wine Cellars is a truly immersive experience, allowing guests to explore the vineyards, tour the state-of-the-art winemaking facilities, and indulge in tastings of their world-class wines.
Find Out Best Tours And Activities In Napa.
9. Domaine Carneros, Napa, CA
Domaine Carneros stands as a sparkling gem among the vineyards of Carneros. With its breathtaking beauty, dedication to quality winemaking, and commitment to sustainable practices, this winery has earned its place as a premier destination for wine lovers. Domaine Carneros was founded in 1987 by Champagne Taittinger, a French family-owned Champagne house with a long and esteemed history in the art of sparkling wine production. Seeking to expand their horizons and explore new terroir, the Taittinger family selected Carneros, a region famous for its cool climate and ideal conditions for growing Pinot Noir and Chardonnay grapes.
Situated on a picturesque 400-acre estate, Domaine Carneros boasts stunning views of rolling vineyards, the Carneros countryside, and the surrounding Napa Valley. The winery's elegant château, inspired by the historic Taittinger-owned Château de la Marquetterie in Champagne, France, serves as the centerpiece of the property and offers a gracious welcome to visitors. Domaine Carneros is committed to producing exceptional sparkling wines that rival the finest Champagnes.
Their winemaking philosophy revolves around meticulous attention to detail, sustainability, and a deep respect for the land. The winery employs traditional Champagne methods, including hand-picking the grapes and aging the wines in their cellars. This dedication to time-honored techniques and the unique characteristics of Carneros' cool climate results in wines of exceptional elegance and complexity.
Domaine Carneros specializes in sparkling wines, particularly emphasizing Brut, Blanc de Blancs, and Rosé styles. Each wine is crafted with precision and reflects the distinctive terroir of Carneros. The Brut cuvées display vibrant fruit flavors, lively acidity, and delicate bubbles, while the Blanc de Blancs showcases the elegance and finesse of Chardonnay. The Rosé offerings present a beautiful balance of red fruit aromas, crispness, and a creamy texture.
Visitors to Domaine Carneros can partake in various memorable wine experiences, designed to educate and delight the senses. The winery offers guided tours of the vineyards and production facilities, where guests can learn about the winemaking process from grape to glass. Tastings take place in the château's elegant salon or on the scenic terrace, allowing guests to savor the wines while taking in the breathtaking views. Domaine Carneros also offers food and wine pairings, showcasing the versatility of their wines alongside carefully curated culinary creations.
Domaine Carneros represents the epitome of elegance and excellence in the world of sparkling wines. With its rich history, stunning setting, and dedication to sustainable practices, this Carneros gem continues to captivate wine enthusiasts, offering them an unforgettable experience and wines of unparalleled quality.
Discover Best Tours And Activities In Napa Tailored To Your Interests.
7. Inglenook Winery, Rutherford
With a history of more than a century, this Inglenook Winery has garnered worldwide acclaim for its exceptional wines, enchanting vineyards, and unwavering commitment to quality. Inglenook Winery's story began in 1879 when Finnish sea captain Gustave Niebaum recognized the potential of the Napa Valley region for producing exceptional wines. He founded the Inglenook estate, meticulously selecting the finest grape varieties and employing innovative winemaking techniques. Under his stewardship, the winery flourished and gained a reputation for producing some of the finest wines in California.
The Inglenook estate changed hands several times until 1975 when the Coppola family acquired the property. The renowned film director Francis Ford Coppola and his wife, Eleanor, saw Inglenook as more than just a winery; they saw it as a place to preserve and honor the winemaking traditions and history of the Napa Valley. Determined to restore Inglenook to its former glory, the Coppola family embarked on an ambitious journey of revitalization. They meticulously replanted vineyards, restored the historic chateau, and refurbished the winery using eco-friendly practices. Through their tireless efforts, the Coppola family ensured that Inglenook Winery would once again become a symbol of excellence and a true Napa Valley icon.
Inglenook's portfolio of wines showcases the diversity and depth of the region. Each wine tells a story of craftsmanship and passion, from their flagship Cabernet Sauvignon to their elegant Chardonnay and compelling red blends. Inglenook's commitment to sustainable viticulture ensures that their vineyards thrive while preserving the natural environment for future generations.
Visiting Inglenook Winery is an experience that transports visitors back in time while indulging in the pleasures of the present. The historic chateau, stunning architecture, and lush gardens invites guests to immerse themselves in the winery's storied past. The estate tour offers insights into the winemaking process, from the vineyard to the barrel room, and culminates in a tasting experience that showcases the depth and complexity of Inglenook's wines.
Inglenook Winery is an enduring testament to winemaking's passion, dedication, and artistry. With a history of over a century, this iconic Napa Valley estate has continued to evolve while remaining true to its heritage. The Coppola family's commitment to preserving the winery's legacy and their pursuit of excellence has solidified Inglenook's position as one of California's premier wineries.
Find Out Ways To Tour Rutherford.
Conclusion
Visiting Napa Valley is an immersive experience, where wine lovers can indulge in more than just tasting exceptional wines. The valley's breathtaking landscapes, adorned with vineyards that stretch to the horizon, provide an idyllic backdrop for exploration. Winery tours and tastings offer a chance to witness firsthand the passion and craftsmanship that goes into every bottle. From boutique family-owned wineries to grand château-style estates, Napa Valley welcomes visitors with open arms, inviting them to be part of its wine legacy.
Beyond the vineyards, Napa Valley's culinary scene beckons with equal allure. Renowned chefs and farm-to-table restaurants showcase the region's abundant produce, elevating the sensory experience to new heights. The marriage of Napa Valley wines with gourmet cuisine creates a harmonious symphony of flavors, where each sip and bite intertwine to create unforgettable moments.
Today, Napa Valley stands tall as a global wine destination, embodying the spirit of innovation and dedication to quality. Its wines grace the tables of discerning wine enthusiasts, impressing with their elegance, complexity, and ability to age gracefully. The history of Napa Valley wines is an ongoing narrative, with each vintage adding a new chapter to the ever-evolving story.
*Please note that some links are set up through affiliate programs, meaning Wine travel gets referral credits if you purchase these items via our links.