Best of the VinArt Grand Tasting 2017: Part 2
Reading Time: [est_time] This is Part 2 of our report about the workshops at Vinart Grand Tasting; here's Part 1. If you'd like to learn more about Croatian wine, check out Cracking Croatian Wine: A Visitor-Friendly Guide. Tasting with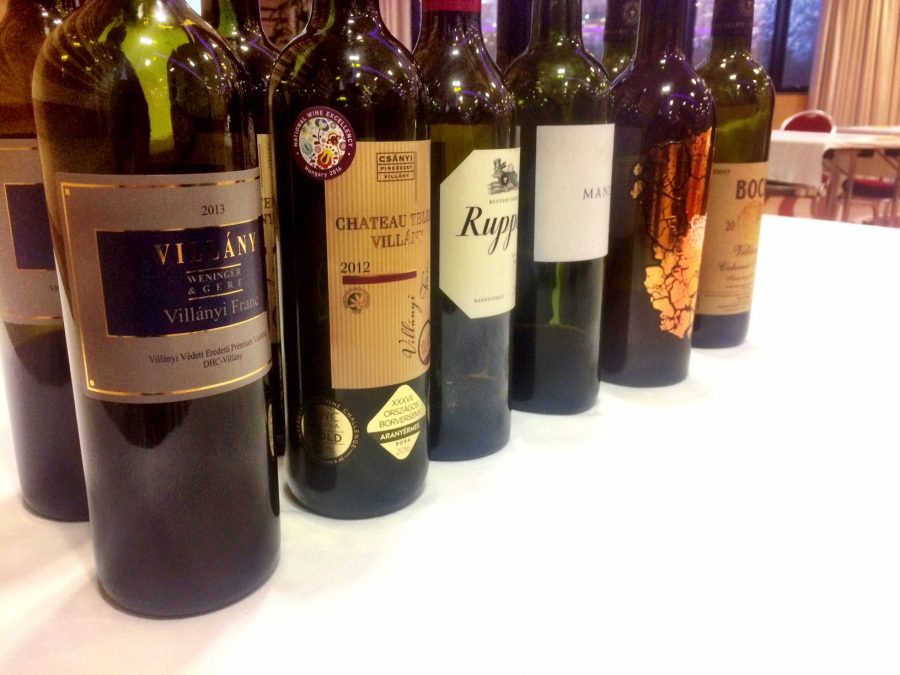 Reading Time: 6 minutes
This is Part 2 of our report about the workshops at Vinart Grand Tasting; here's Part 1. If you'd like to learn more about Croatian wine, check out Cracking Croatian Wine: A Visitor-Friendly Guide.
Tasting with the Godfather of Istria: Clai Winery
Clai is perhaps our favorite producer in Croatia. Giorgio Clai and his wife ran a few restaurants in Trieste, Italy, before moving to Istria and establishing a winery. They use no herbicides, insecticides, or commercial fertilizers in their eight-hectares vineyards. We first visited the winery last April, and our first taste of Clai wines blew us away.
Giorgio likes long maceration and his reds are dark and dense, while the whites are full-fledged amber wines. The reds are big and explosive with enough finesse and structure to keep many different types of palates happy. The whites are amber wines that manage to retain fruitiness; they don't have the heavy nut and dried apricot flavors that many macerated amber wines tend to have. He is a legend on the Croatian market and his wines regularly sell every vintage. The workshop was packed and the room was buzzing. It's nearly impossible to taste older vintages of
The workshop was packed and the room was buzzing. It's nearly impossible to taste older vintages of Clai's wines—they're just not available on the market. All of his wines are so delicious and drinkable in their youth that there are not many older vintages out there.
In this workshop, we tasted several vintages of his Cru wines, Sv. Jakov and Brombonero. It showed how well these wines age.
EXOTIC WINE TRAVEL'S PICKS
(You can find out more about our scoring system on the START HERE page.)
Clai, Ottocento bijeli 2014
The new entry-level white wine from Clai. Beautiful dandelion, peach, honey, and summer laundry nose—a gorgeous nose. Honeycomb in color due to the time on the skins. A blend of Malvazija Istarska, Pinot Grigio, and Sauvignon Blanc. Really ethereal mouthfeel, full bodied and rich yet fresh with nice acidity. There is just a gentle tannic feel from the skin contact, but it is minor. The finish stays in the mouth for a long time. Great effort for a rainy and difficult vintage.   4.7/5
Clai Ottocento White | €21,99 | Shop Here
This is the reserve white wine from Clai. It's made from 100% Malvazija Istarska and is tangerine in color. This is more earth- and mineral- driven in the nose than previous vintages, due to the aging. Ripe peach, yellow flower, and vanilla spice round out the flavors. Rich and full on the palate, the fruit takes over with a savory feel. This has an extremely smooth and long finish. A beautiful macerated white wine.   4.7/5
Clai Malvazija Sv. Jakov | €29,99 | Shop Here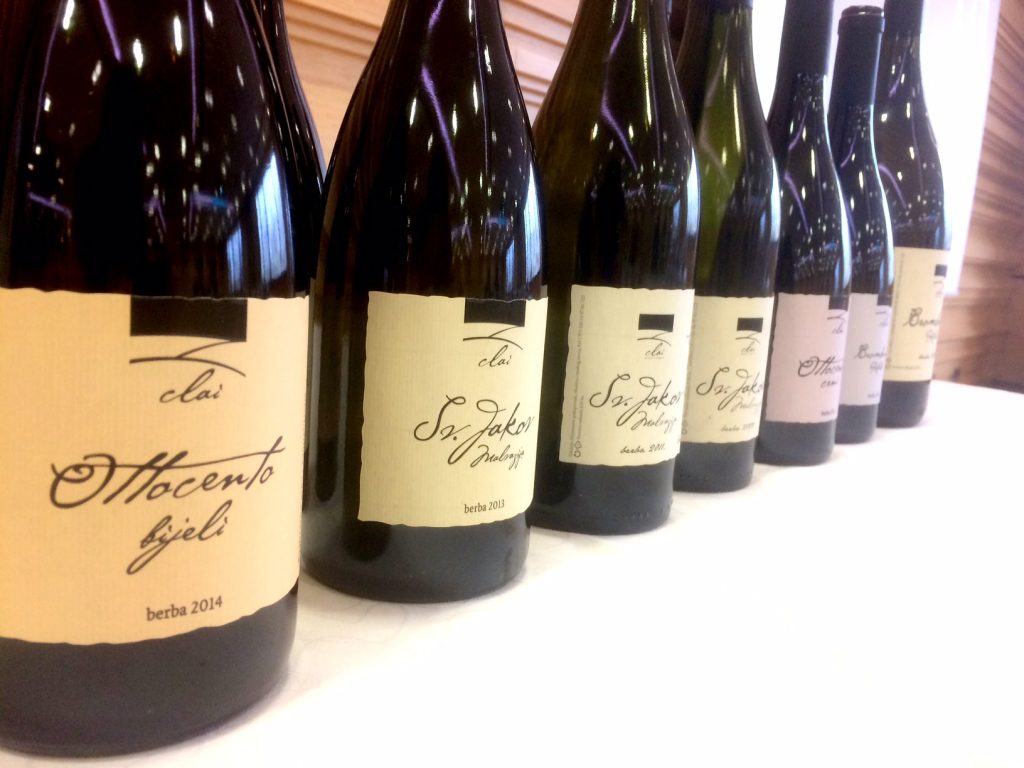 Clai's flagship red made from Refošk grapes. It is made in very limited quantities. We tasted this wine from a magnum bottle. Still extremely dark in color, this is taking on some forest floor notes at eight years of age. Black plum, blackberry, leather, and pepper flavors dominate. This is very juicy on the palate and has a long life ahead of it. The finish has a touch of black pepper. This has the stuffings to age even further.   4.8/5
Clai Brombonero | €44,99 | Shop Here
Champagne, Champagne!
Charine loves bubbles. To clarify, Charine loves Champagne. So attending this workshop was not optional, it was a necessity for us.
Charles Heidsieck is better known for its larger brand, Piper Heidsieck. Wine nerds should not overlook Charles Heidsieck because they deliver big-time wines at reasonable prices compared to other premium champagne houses. Both non-vintage rosé and non-vintage brut champagnes really showed well compared to the vintage bottles.
Warning: this paragraph is strictly for wine nerds. What makes Charles Heidsieck wines unique is the high amount of reserve wines added to the base of their non-vintage champagne. They also place a cellar and disgorgement date on the back of the label. This adds a whole new level of transparency for the consumers.
 

Clearly, the Charles Heidsieck class was one of the most exciting masterclasses at the Vinart Grand Tasting event. Right after the last word of the presenter, almost everyone rushed to the bottle lineup to take pictures and pour out whatever was left in the bottle. Our presenter Drazan Sunjic (also our WSET educator) knows the champagne region and Champagne Charlie inside out.
The workshop was a rousing success. There is not a huge selection of international wines available in Croatia and even fewer labels of champagne. When the class was finished, everybody rushed to the front of the room to take photos of the bottles and drink the last few drops of this stellar juice.
EXOTIC WINE TRAVEL'S PICKS
(You can find out more about our scoring system on the START HERE page.)
Charles Heidsieck, Rosé Réserve NV
Light tangerine in color with fine bubbles. Brioche, lemon, and red berries with a touch of earthy notes. Nice strawberry notes on the palate with creamy mousse and a long finish. This isn't overly yeasty and is very easy to drink. A champagne that all palates will enjoy, even those who are turned off by yeasty flavors.   4.4/5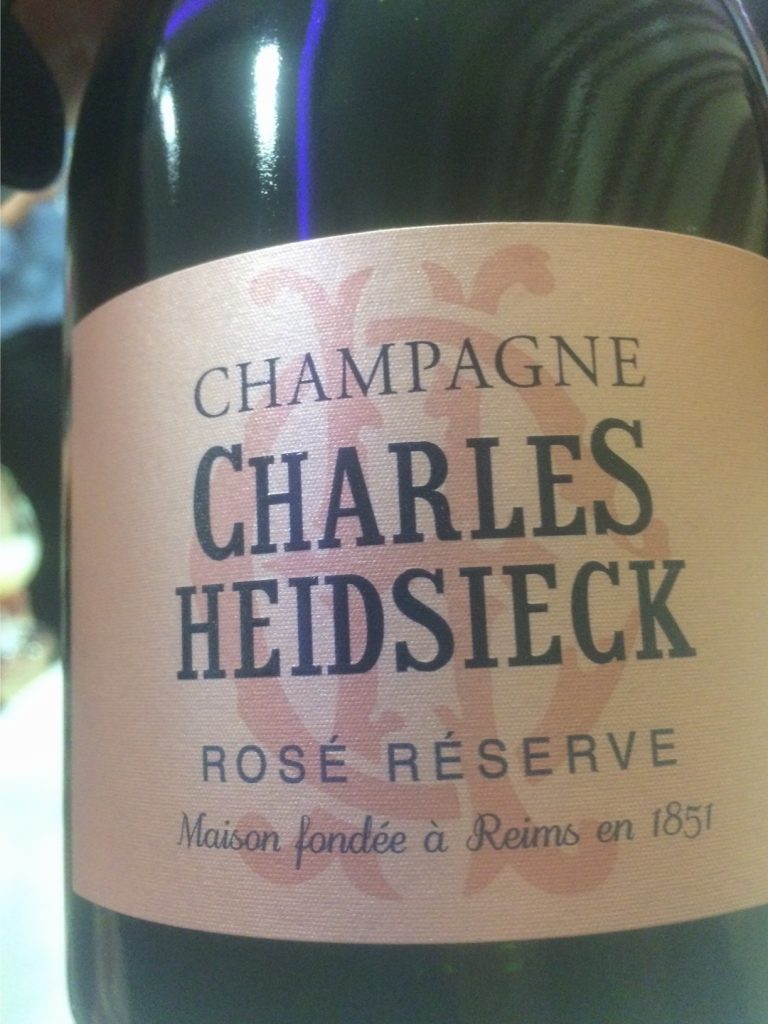 Charles Heidsieck, Blanc des Millénaires, 1995
Blanc de Blanc Vintage Champagne made from 100% Chardonnay and aged for a minimum of 10 years. Full of butter, peach, slate, and a touch of biscuit nose. Pure elegance and beauty in a glass, a masterpiece. A wine that must be tasted, not described.   4.8/5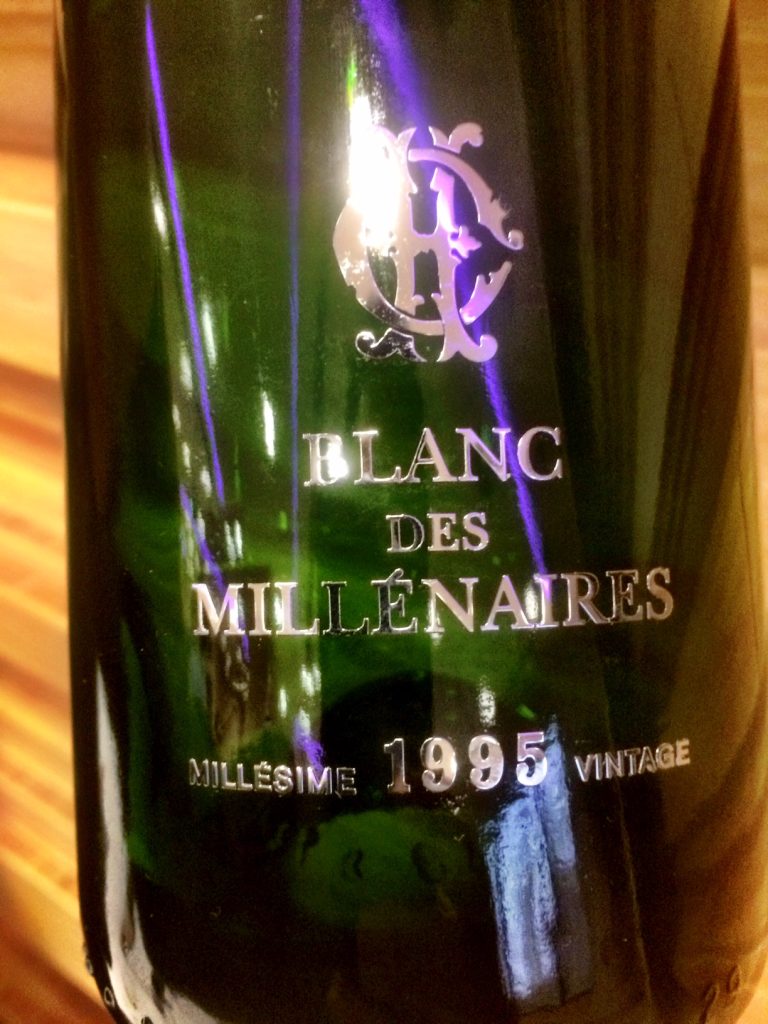 Cabernet Franc from… Hungary?
We have repeatedly heard that Villány, Hungary may be the second best area for Cabernet Franc outside of Loire, France. Every time someone told us that phrase, it seemed more like rehearsed marketing rhetoric than the truth. However, tasting these wines turned us into believers.
The Villányi wine region in the southwestern part of the county is described as the Bordeaux of Hungary. It is across the Danube river from Croatia. The hot summers and mild autumns allow for the production of Hungary's biggest red wines. There are notable Bordeaux blends coming from the area. Cabernet Franc is a specialty and the top quality fruit is bottled under the name Villányi Franc.
All of the wines we had in this workshop qualified for the Villányi Franc name. They were the top red wines in each producer's portfolio. Vinart presented us with six wines.
We just finished a tasting of excellent 2010 Bordeaux wines prior to this workshop. Our expectations for the Hungarian wines were not very high. What a treat! The quality across the board was shockingly good. The wines were extremely well-made, with rich texture and earthy notes. Here are our three favorites.
EXOTIC WINE TRAVEL'S PICKS
(You can find out more about our scoring system on the START HERE page.)
Weninger & Gere, Villányi Franc 2013
Aged in French and Hungarian oak for 16 months. Earthy, with leafy vegetables, herbs, black cherry, and a touch of cedar. A medium-bodied wine with nice acidity and balance between greens and fruit, with soft yet palpable tannins. This is well made and delicious with a lot of character. I love the pencil lead finish.   4.2/8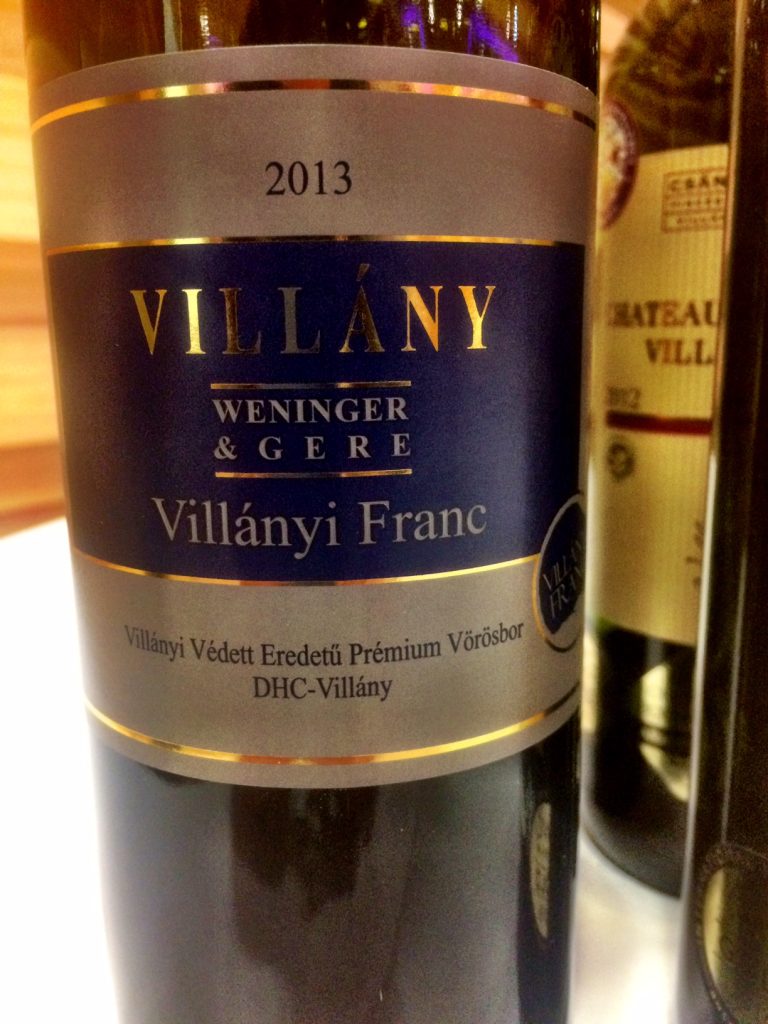 Vylyan Pinćeszet, Mandolás' Villányi Franc 2012
Matured in oak for 16 months. Amazing nose and very fruit forward for Cabernet Franc with plum and black cherry. Green herbs and leafy veggies are present with a lot of graphite. Wonderful, round mouthfeel with nice flavor intensity in the mid-palate and a long finish.   4.5/5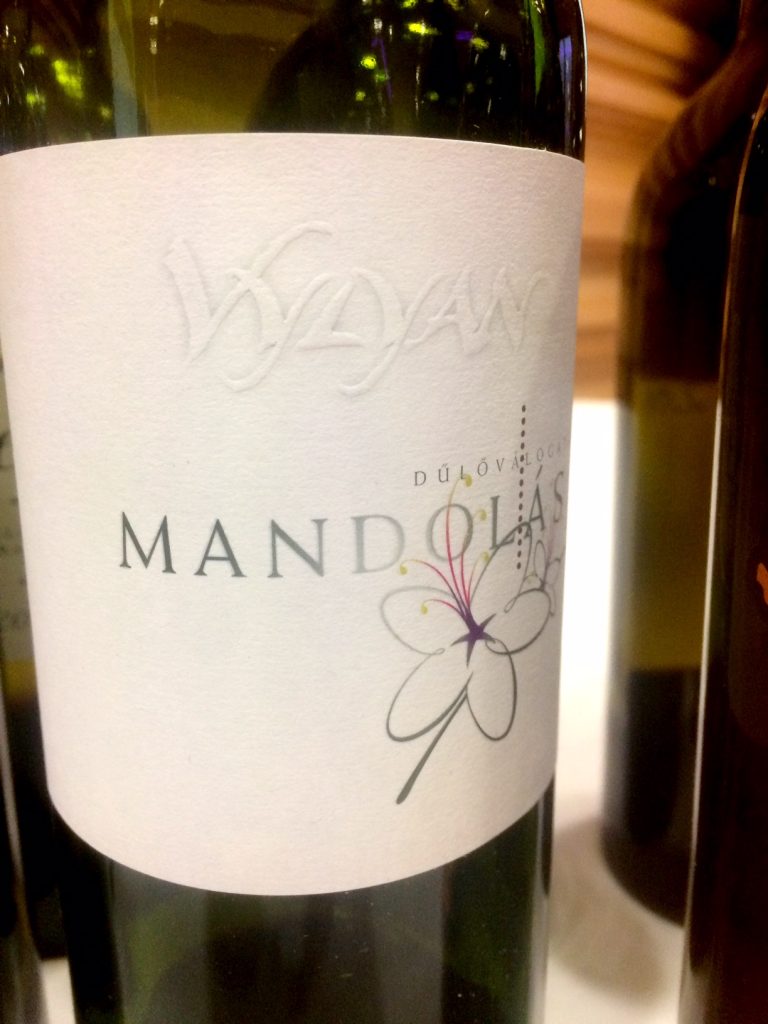 Bock, Villányi Franc (Fekete-Hegy Selection) 2011
Aged in new oak for two years. This is dark and really smells like Bordeaux. It is full of earth, chocolate, tobacco, black cherry, and cedar notes. This is rich and tannic. It is extremely ripe for Cabernet Franc and doesn't have strong veggie characteristics, but it is a beautiful wine.   4.4/5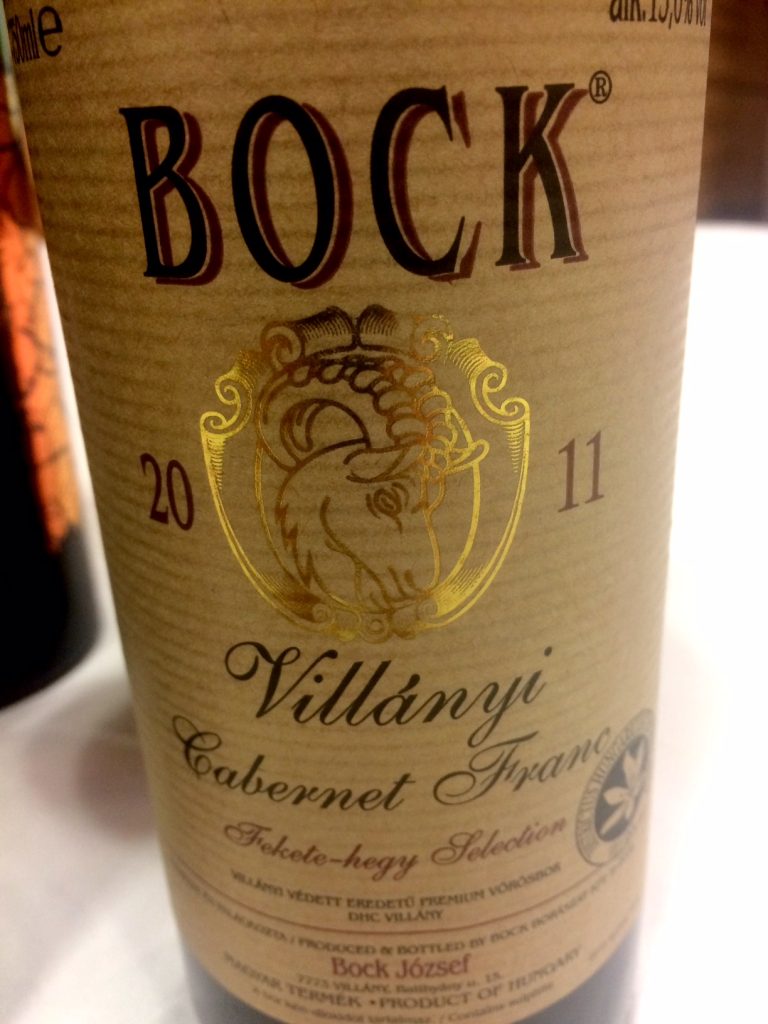 The Many Faces of Grenache
We have been reading the blog Wine On VI for some time and it was nice to meet author Miquel Hudin in person. While Miquel wrote a guidebook to wine travel in Dalmatia and is a Croatian citizen, the workshop was not about Croatian wine. Miquel currently lives in the Priorat region of Spain. He led a workshop on Grenache/Garnacha, which was a must-attend for us as we love wines made from this grape.
All five wines showed well and all brought a lot of thunder for the 15-25 Euros price range. Grenache is a grape that has a lot to offer. It gives the delicious red fruit flavors that are easy for many people to like, along with earthiness and spice to appease more discerning palates. A lot of people are more familiar with the wines of Châteauneuf-du-Pape and for good reason. However, we find equal amounts of joy in Grenache-based wines from both the Languedoc-Roussillon area and different parts of Spain.
Miquel did a good job selecting wines from different areas and highlighting the subtle contrasts between them. It was an early Sunday morning class but everyone enjoyed it. Once again, Grenache-based wines showed their merits and packed some punch.
EXOTIC WINE TRAVEL'S PICKS
Proyectos Garnachas de España, La Garnatxa Fosca del Priorat 2014
This is Priorate to a "T" for us. Vanilla, dark cherry, cedar, herb, earth, and crushed rock flavors. This wine is tart and the flavors wrap themselves around your palate, a touch of brett on the finish. Inexpensive and classy stuff.   4.2/5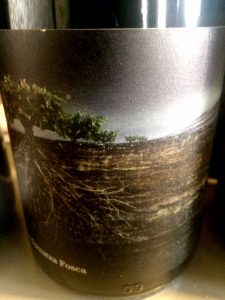 Domaine Treloar, One Block Grenache 2014
From Southern France, this wine is absolutely wonderful. Full of chocolate, cherry, pepper, cedar, orange peel flavors with a touch of brett. Well rounded and silky on the palate with an earthy finish. Top-notch quality from Côte du Roussillon, we can't wait to make it there one day.   4.3/5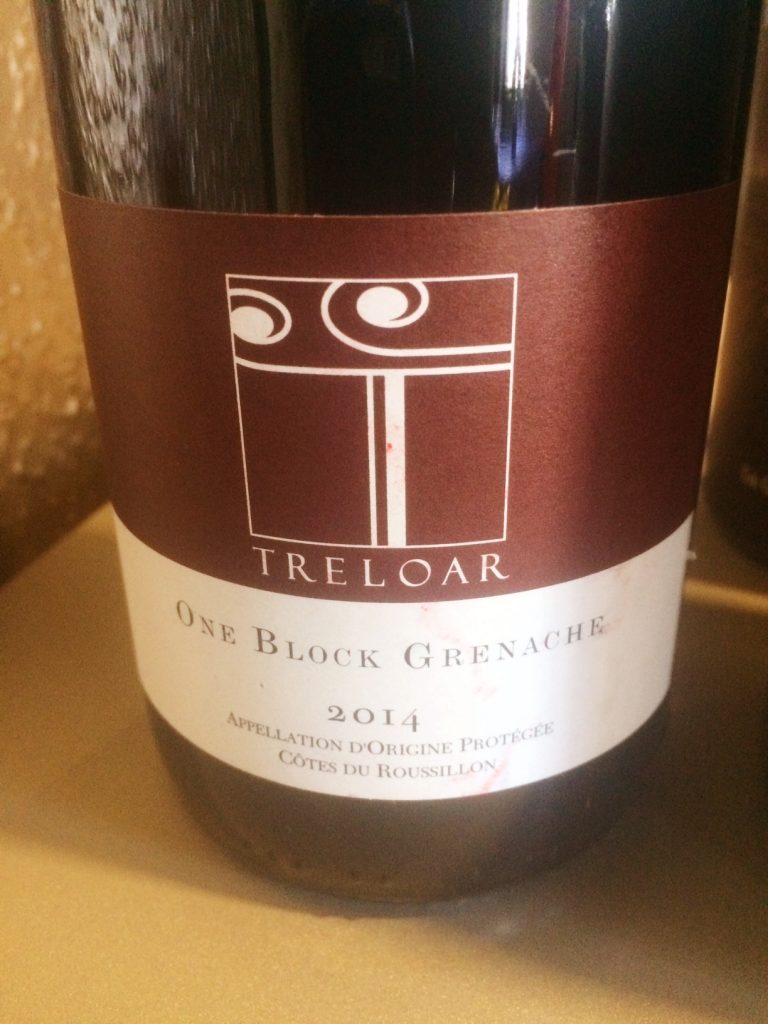 The finest selection of
wines
available at:

Shipping is available EU-wide and to the UK.
************
    Do you want to try Croatian wines?    
If you're looking to savor the exquisite flavor of Croatian wines, look no further than wineandmore.com. With an abundance of options from different winemakers, it's easy to find exactly what your palate desires. Not sure which bottle is best for you? Try out one of their curated wine cases and discover the perfect vintage for any occasion!
************
Want to learn more about wine?
Are you ready to discover the wonderful world of wines? Come join us at wineandmore.com and let's explore the incredible selection of delicious wines together! We can't wait to share our passion for wine with you!
Other Wine Events in Zagreb, Croatia
Croatia's Wine Tasting Event: Zagreb Bubbles In Pictures
Zagreb VINOcom: Gems From Croatia's Largest Wine Show
Graševina Without Borders: Eight Wines to Try
---
Disclosure:
Please note that the opinions expressed in this article are unsolicited and have not been paid for in any way by governmental bodies, enterprises, or individuals. We do not sell editorial content as that would destroy the legitimacy of our reviews and the trust between Exotic Wine Travel and its readers. On occasion, we extend the option of purchasing the wines we review or/and the products we spotlight. Some of these product links are set up through affiliate programs, which means Exotic Wine Travel gets referral credits if you choose to purchase these items via the links we provide.