Best Places To Eat In Buenos Aires: A Guide To Argentinean Cuisine
Argentina is famous for its succulent steaks and slow-cooked meats, and Buenos Aires is the perfect place to get an authentic taste of Argentinean cuisine. The vibrant city boasts a plethora of choices when it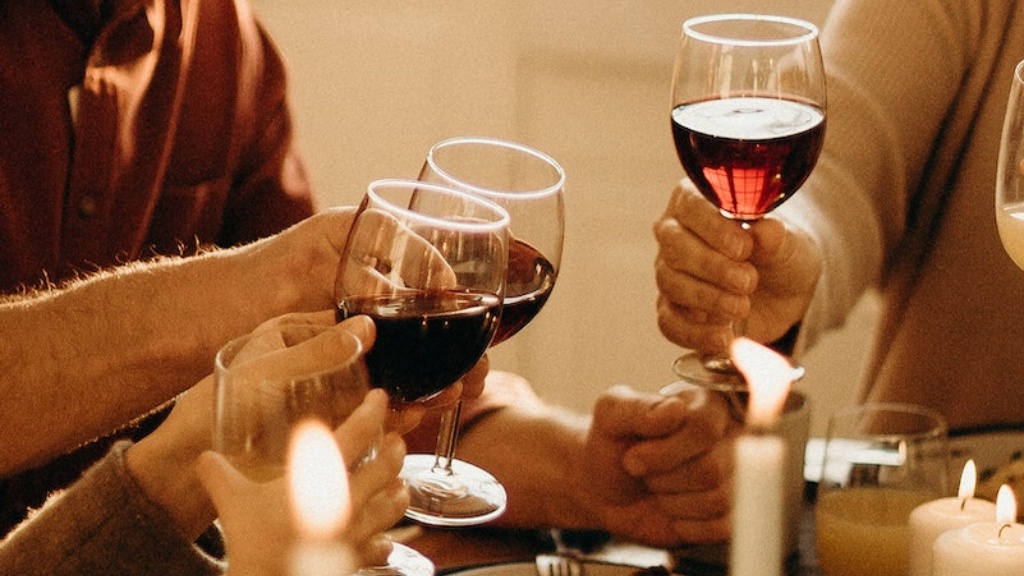 Argentina is famous for its succulent steaks and slow-cooked meats, and Buenos Aires is the perfect place to get an authentic taste of Argentinean cuisine. The vibrant city boasts a plethora of choices when it comes to restaurants, cafes, and bistros. From traditional parrillas to modern fusion restaurants, Buenos Aires offers a diverse culinary landscape that caters to every taste bud.
To start with, let\'s talk about parrillas, the Argentinean-style grill houses that cook up some of the juiciest and flavorful steaks in the world. One of the most renowned parrillas in Buenos Aires is La Cabana, located in the heart of Palermo. The restaurant has been serving customers for over 80 years, and its secret lies in the quality of its meat and the way it\'s cooked. Another fantastic option is Don Julio, which offers a homely atmosphere and a mouth-watering selection of meats. Don\'t miss out on their renowned beef empanadas – crispy on the outside with tender meat and spices on the inside.
While parrillas are the epitome of Argentinean cuisine, Buenos Aires also offers a variety of other dishes that showcase the country\'s culinary prowess. For instance, if you\'re looking for something different, head to the trendy area of San Telmo and try out Hierbabuena, a vegetarian and vegan restaurant that offers innovative and flavorful dishes. Their charcuterie board, made with vegetarian cold cuts, is simply divine, and their cocktails are top-notch.
For those who enjoy fusion cuisine, Chila is an excellent choice. The restaurant uses local ingredients and gives them a modern twist, resulting in dishes that are both creative and delicious. Their tasting menu is a must-try, with dishes like Patagonian lamb and dulce de leche dessert that are a true representation of Argentinean flavors.
Speaking of dessert, if you have a sweet tooth, you can\'t go wrong with a slice of Tres Leches cake. This decadent dessert, made with sponge cake soaked in three types of milk, is a staple in Argentinean cuisine. One of the best places to try it is at La Poesia, a cafe in San Telmo that not only serves fantastic coffee but also some of the best desserts in the city.
Argentina is also famous for its wine, and Buenos Aires boasts an impressive wine scene. If you\'re looking for a wine bar where you can sample some of the country\'s finest wines, head to Pain et Vin. This cozy bar offers an extensive selection of Argentinean wines, along with delicious cheese and charcuterie boards.
In conclusion, Buenos Aires is a food lover\'s paradise, with an array of restaurants that cater to every taste bud. From traditional parrillas to innovative fusion cuisine, the city is a melting pot of flavors and culinary techniques. Whether you\'re a meat lover or a vegetarian, Buenos Aires has something to offer, and it\'s no wonder that the city is considered one of the best food destinations in the world.
In the next section, let\'s explore the history of Argentinean cuisine and how it has evolved over time.
## A Brief History of Argentinean Cuisine
Argentinean cuisine has a rich history, influenced by the country\'s indigenous people, immigrants, and international flavors. The indigenous diet largely consisted of corn, quinoa, and potatoes, along with hunted game, such as guanaco and deer. After the arrival of the Spanish in the 16th century, traditional European ingredients like wheat, beef, and wine were introduced to the country.
However, it wasn\'t until the 19th century, with the arrival of Italian and Spanish immigrants, that Argentinean cuisine really began to take shape. The immigrants brought with them their cultural traditions and cooking techniques, which blended with the local ingredients to create a unique cuisine that still exists today.
Over time, Argentinean cuisine has continued to evolve, incorporating flavors from around the world while still holding on to its indigenous and European roots. Today, the cuisine is famous for its meat dishes like the steak cutlets and the choripan.
In the next section, we\'ll explore some of the most popular Argentinean dishes and how they\'re prepared.
## Famous Argentinean Dishes
When it comes to Argentinean cuisine, it\'s impossible not to think of the famous parrillas that serve up juicy steaks and grilled meats. However, there\'s more to Argentinean cuisine than just meat dishes. Here are some of the most famous Argentinean dishes that you should try:
– Empanadas: These savory turnovers are a staple in Argentinean cuisine. The filling can vary, with options like beef, chicken, and ham and cheese.
– Milanesa: A breaded and fried cutlet that can be made with veal, chicken, or beef. Milanesa is often served with a side of mashed potatoes or fries.
– Carbonada: A hearty meat and vegetable stew that\'s perfect for cold winter evenings. The stew is made with beef, potatoes, corn, squash, and other vegetables, cooked in a rich broth.
– Dulce de Leche: A caramel-like spread that\'s made by slowly cooking milk and sugar until it thickens. Dulce de leche is used in many Argentinean desserts, like alfajores and pancakes.
– Churros: A sweet pastry that\'s fried and rolled in sugar. Churros are often served with a side of dulce de leche for dipping.
In the next section, we\'ll explore some of the best places to find traditional Argentinean dishes.
## Best Places for Traditional Argentinean Dishes
When it comes to traditional Argentinean dishes, it\'s hard to beat the parrillas that serve up some of the best grilled meats in the world. Here are some of the best places to find traditional Argentinean dishes:
– La Brigada: This iconic parrilla in San Telmo has been around since 1956 and is a favorite among locals and tourists alike. The meat is prepared over an open flame and served with classic Argentinean sides like chimichurri sauce and roasted potatoes.
– El Desnivel: Another beloved parrilla in San Telmo, El Desnivel is known for its rustic decor and hearty portions. The meat is cooked to perfection and served with a side of French fries or mashed potatoes.
– El Preferido de Palermo: This historic deli and grocery store in Palermo also serves up some of the best empanadas in the city. The dough is flaky and the filling is bursting with flavor, making them a must-try.
– Los Galgos: A classic diner that\'s been around since the 1930s, Los Galgos serves up some of the best milanesas in the city. The portions are generous, and the fries are crispy, making it the perfect spot for a casual dinner.
In the next section, we\'ll explore some of the best places to find fusion cuisine in Buenos Aires.
## Best Places for Fusion Cuisine
Buenos Aires has a thriving culinary scene that\'s constantly evolving and incorporating new flavors and techniques. If you\'re looking for something different, here are some of the best places to find fusion cuisine in the city:
– Mishiguene: This Jewish-inspired restaurant in Palermo offers a modern take on classic dishes like gefilte fish and chopped liver. The atmosphere is lively, and the cocktails are fantastic.
– Osaka: A fusion restaurant that combines Japanese and Peruvian flavors, Osaka is one of the trendiest spots in Buenos Aires. The sushi rolls and ceviche are must-tries, as are the creative cocktails.
– Uco: Located in the chic Fierro Hotel in Palermo, Uco offers a menu that highlights local ingredients and international flavors. The dishes are innovative and beautifully presented, and the wine list is extensive.
– Elote: This Mexican-inspired restaurant in San Telmo offers a unique twist on traditional dishes like tacos and guacamole. The flavors are bold and spicy, and the margaritas are some of the best in the city.
In the final section, we\'ll explore the art of drinking mate, one of Argentina\'s most beloved traditions.
## Drinking Mate: A Cultural Ritual
Drinking mate is a beloved tradition in Argentina, where it\'s often shared among friends and family. Mate is made by steeping dried yerba mate leaves in hot water and drinking it through a metal straw called a bombilla.
The art of drinking mate is all about sharing, and it\'s common to see groups of people passing around a gourd of mate while enjoying conversation and snacks. It\'s also common to add flavors like lemon or mint to the mate, which can enhance the flavor and make it more refreshing.
If you want to try drinking mate like a local, head to a park or plaza and look for groups of people sharing mate. It\'s customary to be offered a sip, and it\'s considered impolite to decline. So go ahead and embrace the Argentinean tradition of sharing, and see how this cultural ritual can bring people together over a simple drink.