Best Places To Eat In Lake Como
Lake Como is a beautiful location in northern Italy that has become increasingly popular with tourists over recent years. However, its stunning scenery and rich history are not the only reasons to visit; the food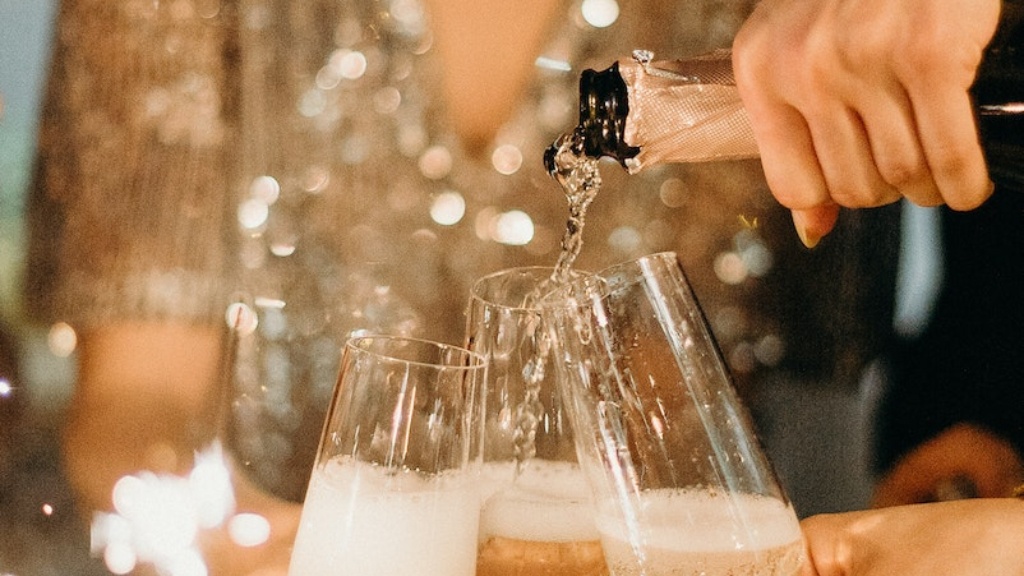 Lake Como is a beautiful location in northern Italy that has become increasingly popular with tourists over recent years. However, its stunning scenery and rich history are not the only reasons to visit; the food in Lake Como is also a major draw. With such high demand for quality cuisine, there are plenty of places to eat in the area, but which restaurants stand out from the rest? In this article, we explore some of the best places to eat in Lake Como, highlighting what makes them so special and providing tips on what to order.
One of the most famous restaurants in Lake Como is Il Gatto Nero, which is situated in the beautiful town of Cernobbio. This eatery is known for its traditional Italian dishes, including pasta, seafood, and meats. The restaurant is also renowned for its desserts, particularly the Tiramisu, which is a must-try. Il Gatto Nero offers a charming atmosphere with beautiful views of the lake, making it an unforgettable dining experience.
For those searching for a luxury experience, the Grand Hotel Tremezzo offers three restaurants, each with a distinct menu and atmosphere. The La Terrazza Gualtiero Marchesi promises an immersive gastronomic experience with its creative dishes that use fresh and seasonal ingredients. The L\'Escale Trattoria Wine Bar is perfect for a more casual dinner with family or friends, and its seafood-centric menu can satisfy every palate. Finally, the T Bar at T Beach Club offers the best of contemporary Italian cuisine and signature cocktails in a lakeside chic ambience.
If pizza is what you crave, then look no further than Pummid\'oro in Como. Their pizza is an authentic Neapolitan-style and made with high-quality ingredients, including buffalo mozzarella and San Marzano tomates. The crust is thin and crisp, while the toppings are generous, creating a mouth-watering taste experience. Plus, the restaurant offers vegan and vegetarian options, making it accessible to everyone.
For a charming and cozy dining experience, head to La Darsena in Tremezzo. The restaurant offers a romantic setting with its proximity to the lake and a menu that features a combination of traditional and innovative dishes. Their signature dish, spaghetti with clams, is a standout, and their selection of wines from the area will not disappoint. The restaurant\'s service is also exceptional, adding to the overall dining affair.
Those seeking a classic Italian trattoria experience should look no further than Trattoria San Giacomo in Bellagio. The restaurant offers a warm and welcoming atmosphere, with a friendly staff and excellent food. This restaurant is famous for its homemade pasta dishes, and the lasagne al pesto is a must-try. The pasta is cooked to perfection, while the pesto sauce is rich in flavor and texture.
Finally, for those looking for a modern gastronomic experience, visit the AQVA Restaurant in the Mandarin Oriental in Blevio. The menu is contemporary and creative, with a focus on local ingredients and flavors. The dishes are presented artfully, making them as appealing to the eye as they are to the palate. AQVA is one of the few restaurants in the area to have earned a Michelin star, making it a must-visit for food aficionados.
In conclusion, Lake Como is a paradise for food lovers, offering a vast array of dining options. From traditional trattorias to modern gastronomic experiences to authentic pizza joints, there is something for everyone. With Italian cuisine at its finest, and stunning lakeside views, a trip to Lake Como is incomplete without indulging in the local cuisine. So, grab your friends and family, and explore the fantastic culinary offerings of Lake Como.
Best Italian Dishes to Try
If you are visiting Lake Como for the first time, you might be feeling a bit overwhelmed by the multitude of options available to you. So, to help make your decision easier, we have compiled a list of the best Italian dishes to try.
Pasta is a staple of Italian cuisine, and Lake Como is no exception. The Pizzoccheri, a buckwheat noodle dish with cabbage and cheese, is one of the most popular dishes in the region. Another famous pasta dish is the Spaghetti aglio, olio e peperoncino, which consists of spaghetti with garlic, olive oil, and red chili peppers.
When it comes to seafood, the area is famous for its lake fish. The Lavarello, a whitefish with a delicate flavor, is a must-try. Other popular dishes include the perch fillet or the trout with green sauce – both cooked to perfection in most restaurants.
Let\'s not forget pizza – a ubiquitous dish in Italy. The traditional Napolitan-style, with a thin crust and a generous tomato sauce called Marinara, or with buffalo mozzarella or fresh cherry tomato, is a local must-try.
Finally, we cannot forget the delicious Italian desserts. Tiramisu is on every menu, but we also recommend trying the Millefoglie (puff pastry with fresh cream) or Bonet, a chocolate dessert made with amaretto and cocoa.
Local Wines to Try
Lake Como takes its wine culture seriously, boasting over 10 distinct wine-making areas in and around the region. Here are our top wine recommendations for Lake Como.
Franciacorta is a well-known wine-producing region in the area, mainly known for its sparkling wine, which is made in the same method as Champagne. The wines from this region are high in acidity and have a complex, dry taste.
Valtellina is situated in the north-east of Lake Como and is famous for its red wines made from Nebbiolo grapes. The wines are full-bodied with a unique aroma and taste, making them stand out from other Italian red wines.
The wines from the Oltrepò Pavese region are some of the best-kept secrets in Lake Como. The area produces a red wine called Bonarda, which is famous for its deep purple color and rich fruity taste.
Lunch versus Dinner
One question many visitors to Lake Como have is whether it\'s better to eat lunch or dinner. The answer is both, depending on your preference.
Lunch is often a more casual affair, with lower prices and a less formal environment. It is also an excellent opportunity to try street food, such as Arancini, a deep-fried rice ball stuffed with meat or cheese. You'll also find quick bites such as sandwiches, pizzas, and savory pies, which can be enjoyed al fresco.
Dinner in Lake Como is more formal and typically involves reservations. Dinner is a more extended dining experience, allowing time to enjoy the lake views and savor every bite of the local dishes. Take some time to dress up, appreciate the ambiance, and order a bottle of local wine to complement your meal.
Unexpected Eating Experiences in Lake Como
We all know about Italian cuisine's reputation for pizza, pasta, and gelato – but did you know there is more to discover in Lake Como? Here are some unexpected eating experiences to try when visiting Lake Como.
The lakeside picnic is an excellent way to combine the natural beauty of your surroundings with the local cuisine. Some restaurants such as Il Sereno, offer a tailor-made picnic box, complete with locally produced cheese, wine, and cured meats.
If you\'re feeling adventurous, take a boat tour with Apertivo, a unique service where professional chefs prepare aperitifs on board your boat. Nothing quite beats the combination of the stunning lake views and delicious appetizers.
Finally, for an unforgettable evening, we recommend private dining in romantic locations such as Villa del Balbianello, a popular destination for Hollywood movie shoots. Some restaurants offer exclusive moonlit dinners on the villa's panoramic terrace or in the lush private gardens.
Best Dining Experiences for Families
Lake Como can be a great destination for a family vacation, and fortunately, there are plenty of dining options that cater to families with kids. Here are some of the best family-friendly restaurants in Lake Como.
La Contrada del Chianti in Menaggio is known for its delicious pizzas and family-friendly atmosphere, complete with a play area for kids. La Tirlindana in Gravedona also has a playroom for kids, and the food here is a great mix of traditional and modern Italian cuisine, sure to satisfy everyone\'s taste buds.
If you are looking for a relaxed dining experience with traditional dishes, we recommend Ristorante Acqua Dolce in Lecco. The restaurant offers a terrace with a stunning view of the lake and mountains, making it an ideal spot for lunch or dinner with the family while enjoying the scenery.
Final Thoughts
Undoubtedly Lake Como is one of the most picturesque and magical places in the world, but it\'s not just beauty that shall captivate you. It\'s also the food in Lake Como that will leave an everlasting impression, with its unique flavors, high-quality ingredients, and impeccable presentation. Dining in Lake Como is a sensory experience in which food, culture, and history come together to create an authentic Italian experience. No matter what you choose to eat, every dish will leave you feeling satisfied and in love with Italian cuisine.