Best Places To Eat In Soho London
When it comes to dining out in London, Soho is a neighborhood that never disappoints. From luxury Michelin star restaurants to trendy street food vendors, the area is a hot spot for food lovers from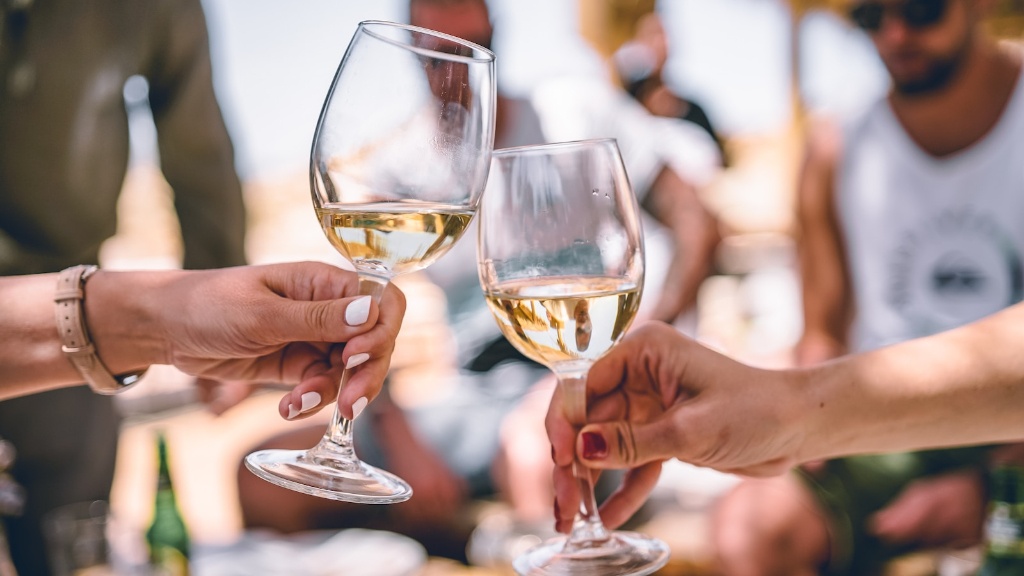 When it comes to dining out in London, Soho is a neighborhood that never disappoints. From luxury Michelin star restaurants to trendy street food vendors, the area is a hot spot for food lovers from around the world. In this article, we\'ll explore the best places to eat in Soho, based on expert recommendations and insider knowledge.
One of the top places to eat in Soho is The Palomar, a Middle Eastern eatery that boasts one Michelin star. It\'s known for its energetic atmosphere and creative small plates, which range from crispy cauliflower to pork belly tagine. The restaurant also offers an extensive wine list and creative cocktails, making it a great spot for a night out with friends.
Another favorite among Soho locals is L\'Atelier de Joel Robuchon, a luxurious French restaurant that has earned two Michelin stars. While the prices here are steep, the tasting menu is unforgettable, featuring delicate dishes like foie gras terrine and lobster ravioli. The restaurant also has an impressive selection of over 400 varieties of wine.
For a more casual dining experience, head to Bao, a Taiwanese street food vendor that has made a name for itself with its fluffy buns filled with braised pork belly or fried chicken. The small space gets crowded quickly, so be prepared to wait in line for a taste of these addictive snacks.
Another must-visit for Soho foodies is Dishoom, an Indian restaurant that serves up delicious, comforting dishes like biryani and butter chicken. The restaurant\'s decor is inspired by Mumbai\'s Irani cafes, giving it a cozy, vintage vibe. Be sure to try the chai, which is brewed using Dishoom\'s top-secret recipe.
For a more experimental dining experience, book a table at Hoppers, a Sri Lankan restaurant that fuses traditional dishes with contemporary techniques. One of its most popular dishes is the hoppers, bowl-shaped pancakes made with fermented rice flour and coconut milk, filled with toppings like egg and curry. The restaurant also has an impressive cocktail and beer menu.
While Soho is known for its international cuisine, there are also plenty of great British restaurants in the area. One of the best is Duck Soup, which sources its ingredients from local producers and markets. The menu changes daily, but you can expect dishes like cured salmon with horseradish cream and roast pheasant with bread sauce.
The Best Coffee Shops in Soho
Food isn\'t the only thing Soho does well – it\'s also a great spot for coffee lovers. One of the most beloved coffee shops in the neighborhood is Flat White, a New Zealand-style cafe that\'s been serving up excellent espresso since 2005. The cozy space gets packed quickly, so be prepared to take your drink to go.
Another popular cafe in Soho is The Attendant, a former public restroom that\'s been transformed into a quirky, Instagram-worthy coffee spot. The cafe\'s menu features espresso-based drinks, as well as sweet treats like banana bread and lemon drizzle cake.
If you\'re looking for a place to work or study, Timberyard is the spot for you. The coffee shop prides itself on its free wifi and ample seating, as well as its delicious coffee and food. Be sure to try the avo toast with poached eggs and harissa for a hearty breakfast.
For a unique coffee experience, head to TAP Coffee, which sources its beans from independent growers and roasters around the world. The menu features everything from traditional espresso drinks to unique pour-over brews, and the friendly baristas are happy to make recommendations.
The Best Bars in Soho
When the sun goes down, Soho\'s lively bar scene comes to life. One of the best spots for cocktails is Bobby Fitzpatrick, a retro 1970s-themed bar that serves up classic drinks like negronis and pina coladas. The cozy, dimly-lit space is perfect for a date or a night out with friends.
Another popular bar in Soho is Swift, which has received numerous accolades for its expertly crafted cocktails. The bar\'s menu is inspired by classic recipes from around the world, but with a modern twist. Be sure to try the Red Pepper Margarita or the Espresso Martini.
For a more casual setting, head to The Coach & Horses, a traditional British pub that\'s been a Soho institution for over 150 years. The pub is known for its scrumptious Sunday roasts and eclectic decor, which includes vintage theater posters and photographs of famous visitors like The Beatles and Francis Bacon.
If you\'re looking for a hidden gem, head to The Experimental Cocktail Club, a speakeasy-style bar that\'s tucked away on a quiet street in Chinatown. The cozy, candlelit space has a mystical, mysterious atmosphere and serves up creative, avant-garde cocktails that are as delicious as they are inventive.
The Best Street Food in Soho
While Soho is known for its luxury dining options, the neighborhood\'s street food scene is just as impressive. One of the best spots for street food is Berwick Street Market, which has been a local favorite for over 300 years. The market features vendors selling everything from falafel wraps to fresh seafood.
Another must-visit street food spot in Soho is Yum Bun, which serves up pillowy-soft buns filled with pork belly, tofu, or chicken. The buns are a favorite among Soho locals for their delicious flavor and affordable prices.
For something a little different, head to BaoziInn, a Chinese street food vendor that specializes in steamed buns and dumplings. The buns come in a variety of flavors, including spicy beef and black sesame, while the dumplings are filled with everything from pork and chive to mushroom and truffle.
If you\'re in the mood for something sweet, head to Cookies and Scream, a vegan bakery that serves up indulgent treats like brownies, cookies, and ice cream. The bakery\'s mission is to create delicious baked goods that are accessible to everyone, regardless of dietary restrictions.
The Best Italian Restaurants in Soho
Italian cuisine is popular all over London, and Soho is no exception. One of the top Italian restaurants in the neighborhood is Bocca di Lupo, which serves up traditional dishes like pappardelle with wild boar ragu and grilled octopus with fennel and orange. The restaurant\'s wine list is also impressive, featuring a variety of Italian varietals.
Another favorite among Soho locals is Polpo, a Venetian-style bacaro that\'s known for its small plates and refreshing spritz cocktails. Be sure to try the fritto misto, which includes crispy squid and prawns, and the gnocchi with wild mushroom.
For a more upscale dining experience, head to Cecconi\'s, which serves up elegant Italian dishes in a grand, opulent setting. The restaurant\'s menu features everything from lobster spaghetti to veal chops, while its wine cellar is stocked with over 2,500 bottles from around the world.
Finally, for a cozy, casual setting, head to Il Siciliano, a family-run restaurant that specializes in homemade pasta dishes and wood-fired pizzas. The restaurant\'s charming decor and friendly service make it a great spot for a relaxed dinner with friends or family.