Best Places To Stay In Bordeaux For Wine Tasting
Bordeaux is the world\'s largest wine-growing region, situated in the Southwest of France, and is home to some of the best vineyards globally, producing delicious red and white wines. With numerous vineyards and chateaux scattered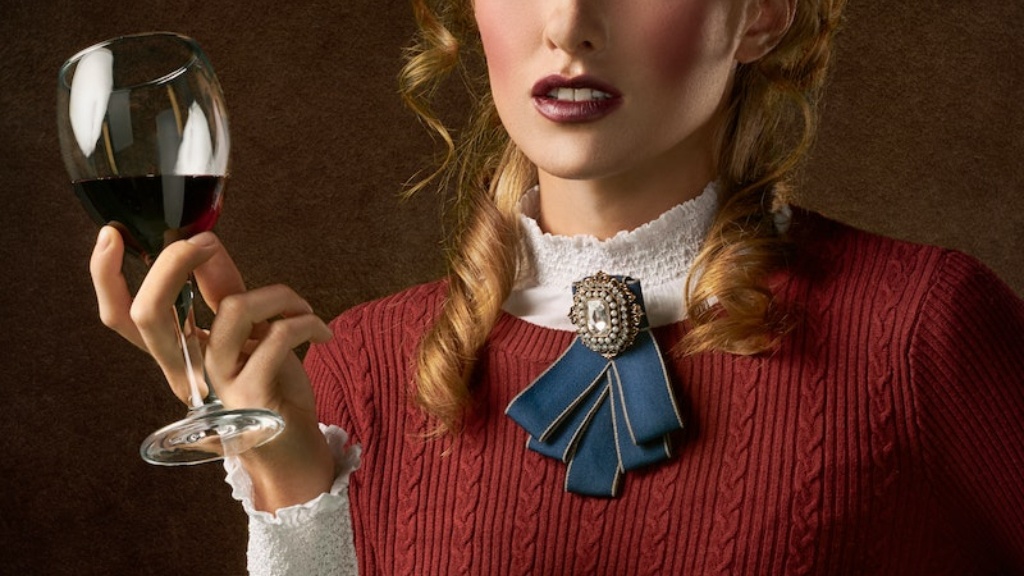 Bordeaux is the world\'s largest wine-growing region, situated in the Southwest of France, and is home to some of the best vineyards globally, producing delicious red and white wines. With numerous vineyards and chateaux scattered around the city, it\'s no surprise that it remains a top destination of choice for wine lovers across the globe. Whether you\'re looking forward to indulging in some wine-tasting, unwinding or exploring, Bordeaux has plenty of accommodation options, ranging from luxurious hotels to dorms and camping grounds. In this article, we\'ll explore some of the best places to stay in Bordeaux for wine tasting.
One of the top picks for wine lovers is undoubtedly the \"Cité du Vin\" – a museum and theme park located on the river Garonne. Since its inception in 2016, the museum has been one of the most popular attractions in the region, offering wine tastings, cultural heritage cruises, and exhibitions. Considering its location and amenities, the \"Cité du Vin\" has become the go-to destination for many tourists looking to explore Bordeaux\'s wine culture.
Another option is the \"Vinotel.\" Located just 25 minutes from Bordeaux, it is surrounded by captivating vineyards and offers an exceptional wine-tasting experience to its guests. It is also well-known for its spacious and modern rooms, spa, and restaurant. The hotel boasts of an extensive wine cellar library, housing over 3000 wines, guaranteeing guests a rich and satisfactory selection.
For a more luxurious stay, many travelers seek out the 5-star Les Sources de Caudalie, a short 15-minute drive from the city center, set in a 17th-century chateau in the charming Martillac. The hotel boasts of first-class services, exceptional wine-tasting events, and an award-winning spa. They offer a remarkable wine-tasting program that includes a visit to vineyards, cellars, and wine-tasting parties organized by its expert staff.
La Grande Maison is another top pick located in the center of Bordeaux city. Its elegant and stylish decor, along with its Michelin-starred restaurant, is a must-visit for wine lovers in the region. The hotel is also conveniently located near some of the top vineyards and provides an exceptional wine-tasting experience for its guests.
If you\'re looking for something more budget-friendly, you can consider camping or staying at a hostel. The Camping Village du Lac offers an excellent experience for families, groups, and backpackers. The camp has a wide range of activities that guests can engage in, such as canoeing, fishing, and cycling through the vineyards. The hostel, Auberge de Jeunesse Bordeaux St Clair, is situated in the heart of the city and often a popular choice for young adults looking to explore Bordeaux\'s wine culture on a shoestring budget.
Recommendations from Experts
According to Charles Curtis, a renowned Master of Wine, the \"Cité du Vin\" is an excellent choice for those looking to get an overview of the region\'s wine culture. As per his quotes on Decanter.com, he says: \"It is a great place for beginners and those looking to explore Bordeaux wines. The museum offers the most comprehensive exhibition of the wine and how it is produced, with interactive displays and audio guides.\"
Kristin Braswell from Forbes argues that the most unbeatable option is the Vinotel, citing its excellent wine-tasting experience set in scenic landscapes. She further suggests that visitors extend their stays to take part in grape harvesting, which starts from September through October, for a rare hands-on experience.
For an alternative experience, \"Château Lafaurie-Peyraguey\" is a must-visit for those with an appreciation for historic landmarks and classic wine-tasting events. Located just 15 minutes from the city center, the estate dates back to the 13th century and provides visitors with exciting tours of its ancient cellars, running beneath the chateau, and which house the estate\'s classic wines.
Insights and Analysis
Bordeaux is a wine lover\'s paradise, and while many hotels offer wine-tasting experiences, the decision ultimately comes down to which experience would suit travelers\' preferences – be it luxury or budget. The region\'s appeal does not end here, with a fantastic array of attractions, history, markets, and restaurants, making Bordeaux an unmissable destination.
Wine Touring: How to Get There
Travelers can utilize several Bordeaux wine tours that allow them to visit the vineyards and sample different wines. The tours are catered explicitly for tourists and often offer bus and boat transport. A popular one is the full-day tour, which takes visitors to three vineyards, with the total tour averaging at six to eight hours. One can also opt for a self-guided tour, rent a car, and explore the vineyards on their own.
The Best Grapes to Expect in Bordeaux
Bordeaux is famous for producing Cabernet Sauvignon and Merlot. Cabernet Sauvignon is widely grown in the Medoc region, while Merlot is grown predominantly in the Right Bank. The region also produces a white wine from Semillon, Sauvignon Blanc, and Muscadelle grapes, known as Bordeaux blanc. For visitors looking for a refreshing alternative, Bordeaux produces rosé wine from the Cabernet Sauvignon and Merlot grapes.
What to Expect At Wine-Tasting Events
Wine tasting forms an integral part of Bordeaux\'s wine culture. Wine-tasting events are typically regarded as formal or informal, allowing guests to sample different wines and sometimes purchase a bottle or two of their favorite. Tasters usually take a sip, swish it around their mouth, and spit it out to avoid getting drunk. However, new visitors to wine-tasting should consume the wine without swallowing, to savor its flavors and texture.
Conclusion
Bordeaux\'s viticulture practices date back to the 8th century, and since then, it has become one of the world\'s most significant wine destinations. Bordeaux offers an incredible plethora of choice when it comes to wine tasting, making it an excellent destination for wine lovers. The hotels mentioned are just a few of the many options available, and the city is open for exploration to visitors regardless of their budget.