Best Places To Stay In Tuscany For Wine
Tuscany is a region located in central Italy, famous for its verdant countryside, charming medieval hilltop towns, and world-class wine production. Whether you\'re a wine aficionado or simply love to indulge in a glass or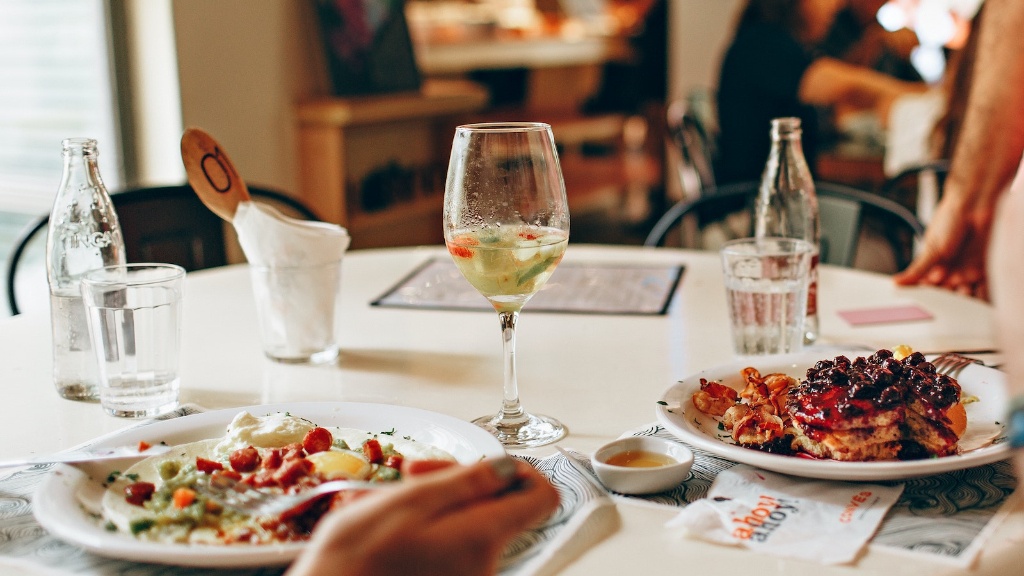 Tuscany is a region located in central Italy, famous for its verdant countryside, charming medieval hilltop towns, and world-class wine production. Whether you\'re a wine aficionado or simply love to indulge in a glass or two of wine, Tuscany is undoubtedly one of the best places to stay for wine enthusiasts. In this article, we will discover some of the top destinations in Tuscany that offer top-notch wine tasting experiences and luxurious accommodation options.
One of the most popular regions in Tuscany for wine lovers is the Chianti area. This region is home to some of the most iconic vineyards and wineries, where you can have a taste of the famous Chianti Classico wine. For a truly luxurious experience, stay at the Castello di Gabbiano, a magnificent 12th-century castle where you can enjoy wine tasting sessions in the castle\'s wine cellar, overlooking the breathtaking Tuscan hills.
If you\'re looking for a more intimate and relaxed atmosphere, head to the village of San Gimignano. Known for its charming medieval architecture and ancient towers, San Gimignano is also home to some of the best wine producers in Tuscany. Stay at the stunning Hotel le Renaie, which offers breathtaking views of the San Gimignano countryside, along with a private wine tasting experience.
The hilltop town of Montalcino is another top destination for wine lovers. Famous for its Brunello di Montalcino wine, this town is home to several wineries that offer wine tasting experiences. For a more intimate and secluded stay, check out the boutique winery, Podere il Pino, which offers luxurious accommodation and private wine tastings.
The Maremma region, located on the coast of Tuscany, is also a great destination for wine lovers. Here, you can taste some of the lesser-known but equally delicious wines, such as Morellino di Scansano and Montecucco. Stay at the luxurious wine resort, Rocca di Frassinello, which boasts a contemporary design and stunning views of the Tuscan countryside.
Wine Tasting Tips
Before you head out on your wine tasting adventure in Tuscany, here are a few tips to keep in mind:
Make sure you have a designated driver or hire a local guide to take you on a wine tour.
Try to visit smaller wineries, as they often offer more intimate and personalized wine tasting experiences.
Don\'t be afraid to ask questions and try different wines. Wine tasting is all about discovering new flavors and learning about the winemaking process.
The Benefits of Wine Tourism
Aside from the obvious perks of tasting delicious wines and staying in luxurious accommodations, wine tourism also offers several benefits for the local economy and environment. According to a study by the European Travel Commission, wine tourism can generate employment for local communities, promote cultural heritage, and contribute to sustainable practices in agriculture.
Challenges and Trends in Wine Tourism
Like any type of tourism, wine tourism also faces its share of challenges and trends. One of the most pressing challenges is overcrowding, especially in popular destinations such as the Chianti area. To mitigate this issue, some wineries are limiting the number of visitors or implementing reservation systems.
On the other hand, one of the emerging trends in wine tourism is the use of technology. Some wineries are using virtual reality to showcase their vineyards and winemaking processes, while others are offering online wine tasting sessions for customers who can\'t travel.
The Future of Wine Tourism in Tuscany
Despite the challenges and trends, the future of wine tourism in Tuscany looks bright. With its rich cultural heritage, stunning landscapes, and world-renowned wines, Tuscany is a must-visit destination for wine enthusiasts around the globe. Whether you\'re looking for a luxurious wine experience or a more laid-back and authentic atmosphere, Tuscany has something to offer for everyone.
As you embark on your own wine tasting journey in Tuscany, be sure to savor every sip and enjoy the beauty of this magical region.