Best Places To Wine Taste In Napa
When it comes to wine tasting, Napa Valley is one of the top destinations in the world. The region\'s mild climate and unique geography provide the ideal conditions for grape growing, resulting in some of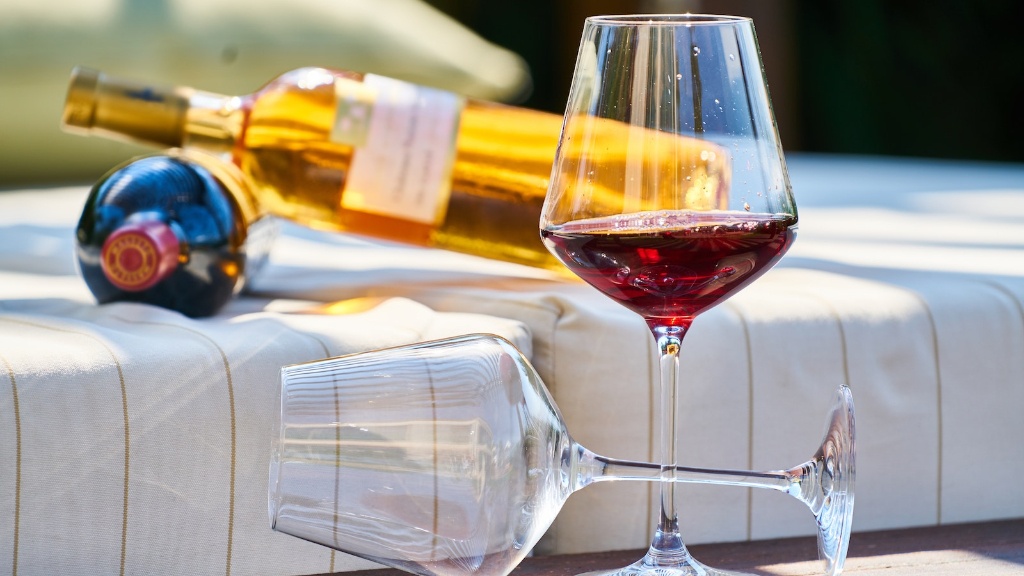 When it comes to wine tasting, Napa Valley is one of the top destinations in the world. The region\'s mild climate and unique geography provide the ideal conditions for grape growing, resulting in some of the best wines in the world. With over 400 wineries in the area, it can be overwhelming to choose where to go. In this article, we\'ve compiled some of the best places to wine taste in Napa, based on expert recommendations and personal experience.
Vineyards like Stag\'s Leap Wine Cellars offer an unparalleled tasting experience that\'s characterized by the region\'s unique winemaking history. When you visit Stag\'s Leap, you\'ll learn about the historic 1976 \"Judgment of Paris\" that put Napa wines on the map. The winery also offers guided tours and private tastings in the vineyards, which is a hallmark of the California wine experience.
For those looking to take their wine tasting experience to the next level, Robert Sinskey Vineyards is a must-visit. Located on 100 acres of land, this vineyard focuses on biodynamic farming practices that produce some of the best Pinot Noirs, Cabernets, and Rosé wines you\'ll ever taste. The vineyard offers a unique perspective of Napa Valley winemaking through the biodynamic practices they employ, and it\'s a great place to learn about what makes Napa wines so unique.
If you\'re looking for an all-around great experience that offers both great wine and stunning views, Artesa Vineyard is a must-visit. The vineyard sits high on a hill in the Carneros region of Napa and offers legendary views of the entire valley. The vineyard has both indoor and outdoor tasting areas, and you\'ll get a chance to try their signature Estate Reserve Chardonnay and Pinot Noir which are some of the best in the region.
Moving into the Oakville district, Groth Vineyards and Winery is a family-owned and operated vineyard that has been producing award-winning wines since the 1980s. The vineyard specializes in Cabernet Sauvignon and Sauvignon Blanc, with wines that have exceptional flavors and a luxurious mouthfeel. A trip to Groth Vineyards is not to be missed, especially for wine enthusiasts looking to try some of the best Napa has to offer.
Another fantastic vineyard in the Oakville district is Joseph Phelps Vineyards. The vineyard has a rich history and has been producing wines since the 1970s. The vineyard\'s focus on sustainable practices, with emphasis on cutting-edge wine-making techniques, has earned them a reputation for being one of the best in the region. Their signature wine, the Insignia, is a well-balanced Cabernet Sauvignon blend that is rated high by wine publications and critics alike.
The Rutherford District
Rutherford is another district that\'s home to some of the best vineyards in Napa. Caymus Vineyards is a must-visit, with its organic farming practices, which produce world-renowned wines like their signature Cabernet Sauvignon. The vineyard is known for its exceptional tasting experience, which includes tours of the vineyards and barrel rooms. Pair the wine with fresh bread and cheese, and you\'ve got yourself a perfect day in Napa Valley.
Located in the heart of Napa, Inglenook Winery is an iconic Napa vineyard with a rich history dating back to 1879. The vineyard has undergone significant renovations over the last few years, and it now offers a modern and immersive experience that allows visitors to experience the winemaking process end-to-end. Inglenook\'s flagship wine, Rubicon, is an outstanding Bordeaux blend that\'s a must-try for anyone visiting the winery.
The Calistoga District
Lastly, we have the Calistoga district, which is home to some of the best Cabernets in Napa Valley. One such vineyard is Chateau Montelena, which is known for its exceptional winemaking tradition that goes back to the late 1800s. The vineyard has an old-world charm, and you\'ll fall in love with the rustic architecture and beautiful gardens. Guided tours of the property include tastings of their signature Chardonnays, Cabernets, and Zinfandels.
Another vineyard worth mentioning is Castello di Amorosa, which is known for its unique castle-like architecture. The vineyard specializes in Cabernets, Pinot Noirs, and Merlots that are rich in flavor and character. Visitors can take a guided tour of the castle, which includes tastings of some of their best wines.
In conclusion, Napa Valley has a lot to offer when it comes to wine tasting experiences. These are just some of the best vineyards to try, but there are plenty more to explore. A trip to Napa Valley is a must-do for any wine enthusiast, and you\'re sure to find some of the best wine in the world when you visit these vineyards.