10 Plavac Mali Wines to Try (Besides Dingač and Postup)
Reading Time: [est_time] When it comes to red wine, Croatians are crazy about Plavac Mali. Most tourists in Croatia head for the Dalmatian coast where Plavac Mali is commonly offered as a house pour in local konobas. Plavac Mali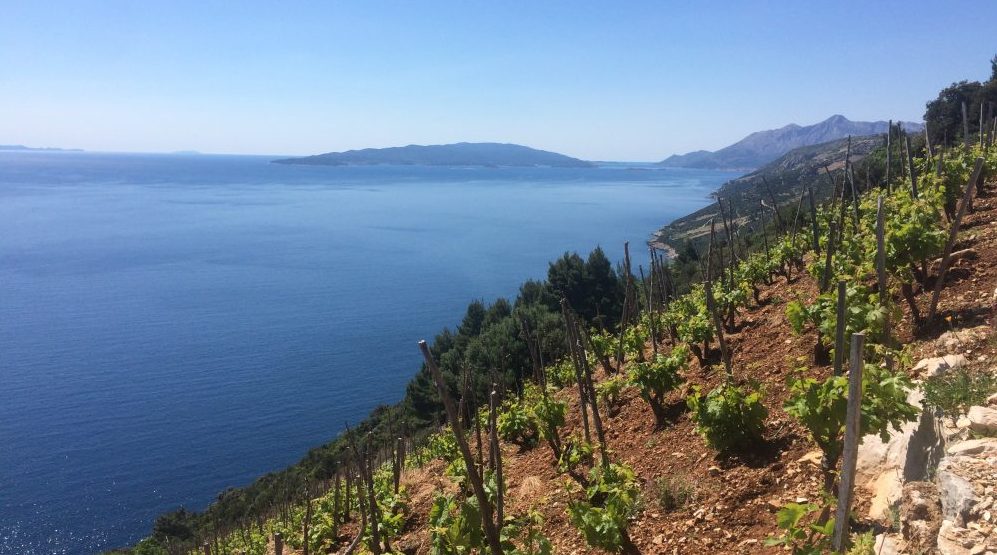 Reading Time: 6 minutes
When it comes to red wine, Croatians are crazy about Plavac Mali.
Most tourists in Croatia head for the Dalmatian coast where Plavac Mali is commonly offered as a house pour in local konobas. Plavac Mali wines tend to be high in alcohol and tannin; drinking a shoddily made example is not a pleasant experience. And unfortunately, many subpar examples are pushed to tourists on the coast, leaving them wondering what the fuss is all about.
Indeed, when poorly handled, Plavac Mali wines are nearly undrinkable even if they are microbiologically sound. On the other hand, when grown and made well, Plavac Mali can offer perfume-like flavors and a mesmerizingly sweet grip.
Plavac Mali: Croatia's Autochthonous Wine Grape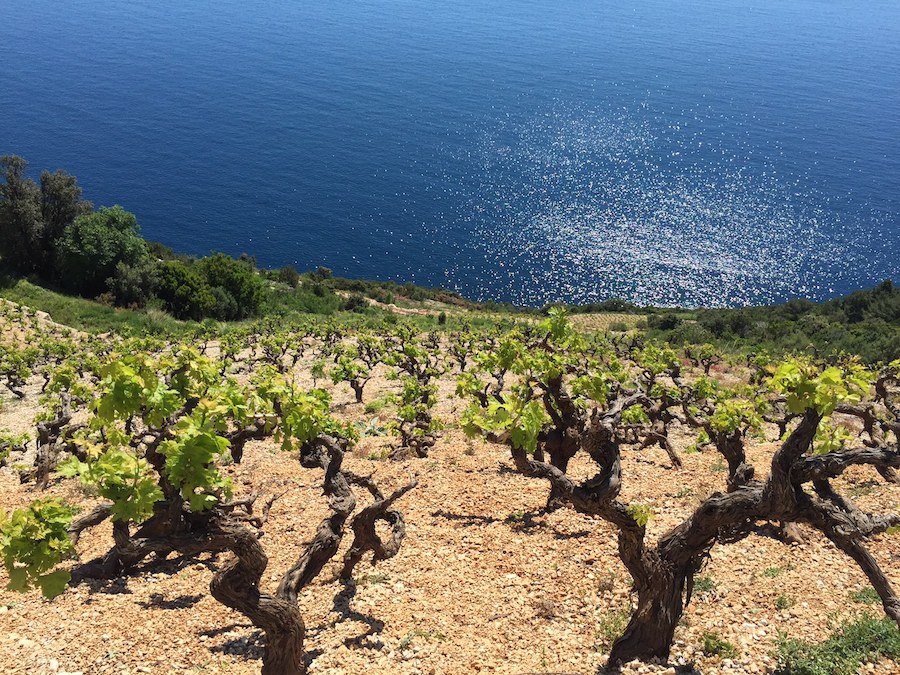 Plavac Mali (pronounce Plah-vahts Mah-lee) is the offspring of Dobričić and Tribidrag (also known as Crljenak Kaštelanski in Croatia, Kratošija in Montenegro, Primitivo in Italy, and Zinfandel in the USA). It is the most widely planted red wine grape in Croatia.
Plavac Mali is an honest variety that offers a lucid account of the place it is grown and how it is vinified. Consequently, the quality of Plavac Mali wines varies drastically. The examples run from rustic and homemade, to traditional and delicious, and modern with high-toned aromas.
In Dalmatia, Croatia, Plavac Mali is typically grown on bush vines. The vine is believed to give the best result when planted in poor soil with steep, south-facing slopes. The most well-known areas for Plavac Mali are the Dingač and Postup appellations on the Pelješac peninsula. Wines labeled as "Dingač" or "Postup" are regarded as the best Plavac Mali wines, but that's not always the case. There are excellent Plavac Mali wines found outside these appellations too.
Here are 10 excellent non-Dingač and non-Postup Plavac Mali wines to seek out.
10 Plavac Mali Wines to Try
This winery has come a long way: from producing what is allegedly the first Croatian cult wine, to a now iconic winery with a differentiated and distinct style. Miloš farms organically on 45-degree, south-facing, rocky slopes. The 15-hectare estate plot contains only Plavac Mali grapes. Spontaneous fermentation happens in open-top, oak vats. After that, the wines are aged in large, neutral Slavonian oak casks for an extended period before release.
The Miloš Stagnum 2007 is a premium bottling, made from the grapes of 35-year-old vines planted in the Ponikve village. The wine is highly structured with persistent flavors and a tannic backbone. It's an exemplary wine for showing the elegance and ageability of Plavac Mali. This is significantly more herbaceous than many of the Plavac Malis on the market. If you like a balance of primary, secondary, and tertiary flavors in your wine, then this is the Plavac Mali for you.
Find or buy at Wine&more.

Saints Hills Sv. Roko 2015
Located in Oskorušno town, during most of the year, the winery has more people working in it than there are people living in the village. Saints Hills owns three principal vineyards: St. Ante in Istria, St. Lucia Dingač, and St. Roko in Komarna. The winery boasts the renowned French consultant Michel Rolland as its consultant.
Saints Hills available at Wine&more.
 

Stunning interior at Saint's Hills. The foundation of vinification and winemaking equipment here are determined by Michel Rolland. Plavac Mali is prone to oxidation, like Grenache/Garnacha. And again like Grenache/Garnacha, Plavac Mali can do well in concrete vessels.
Note: You can mouse over the image above and click on the left and right arrows to view more photos.
Saints Hills Sv. Roko 2015 is made from the grapes of the Komarna vineyard. It has an alluring bouquet: perfume-like muskiness, rose petal, cherry, chocolate, and earth. Medium weight on the palate with big and sweet tannins. A polished wine that shows marvelous extract and balance. The acidity and tannin levels work well to benefit the structure and balance. For a young Plavac Mali wine, it's shocking that the drinkability is off the charts.
Find or buy at Wine&more.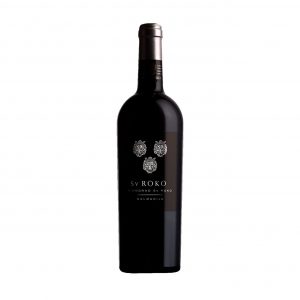 Stina Plavac Mali Majstor 2013
The grapes for this wine are taken from the best sites of Stina's vineyards on the island of Brač. A modern-style Plavac Mali, it has the typical varietal flavors like cherry, Mediterranean herb, and hay; simultaneously, it is untypically fruit forward and less herbaceous than many Plavac Malis. With this wine, Stina has achieved the perfect balance of extract, tannin, acidity, and sweetness. There's a lot of finesse and power here. 
Find or buy at Wine&more.
Senjanović Tihe Braće Plavac Mali 2013
Milan Senjanović is a retired engineer who moved from Split and started producing wine. He has two hectares of vineyards and a humble cellar on the quiet island of Vis.
Tihe Braće is the name of the vineyard from where the grapes are harvested. This is a modern-style Plavac Mali with juicy red fruit flavors, along with peppercorn, juniper, chocolate, and a faint trace of toastiness from the barrel. It has a round mouthfeel, and the firm tannins tug on the end palate. 
Duboković Prije 6009 Godina 2012
Duboković wines have gained a cult-like following over the years and can be hard to procure. As such, a visit to this garage winery is the best way to try these wines. Tasting sessions are held in the cellar, under candlelight, with barrels piled high up in all corners of the room.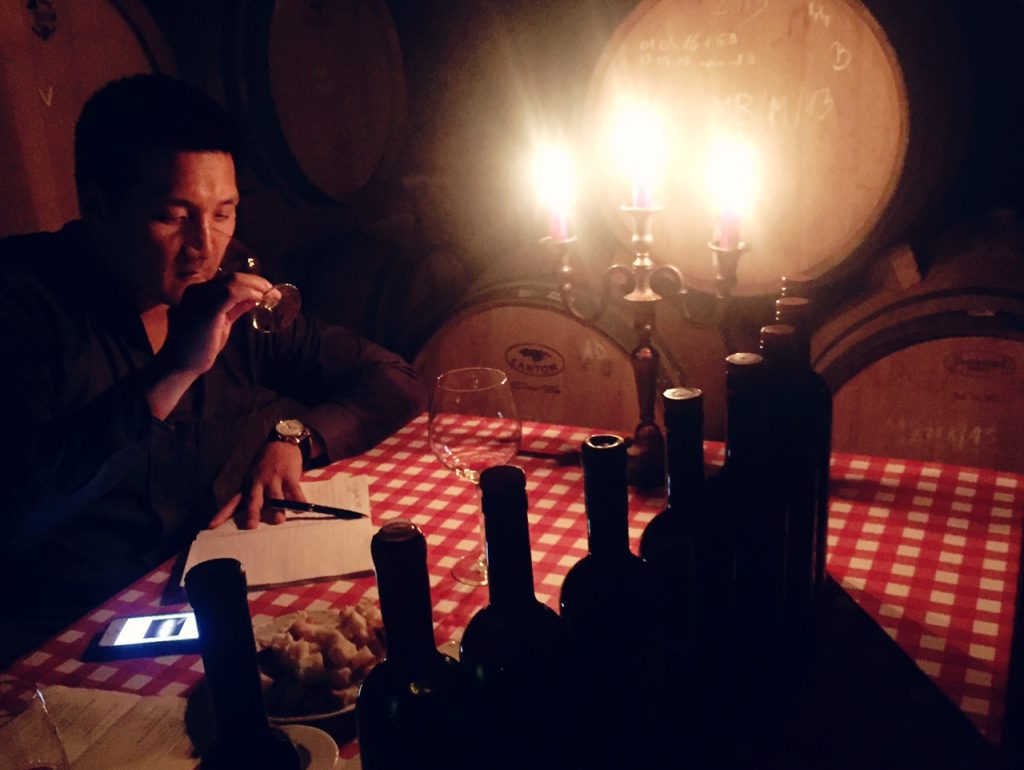 Duboković Prije 6009 Godina 2012 offers a load of ripe cherry flavor, along with Mediterranean herb, leather, and cedar. The finish is particularly memorable: long with a hint of white pepper characteristic and sweet, nicely matured tannins. This bottling would appeal to people who like full-bodied wine with lots of texture and flavor intensity.
Find or buy Duboković wines at Wine&more.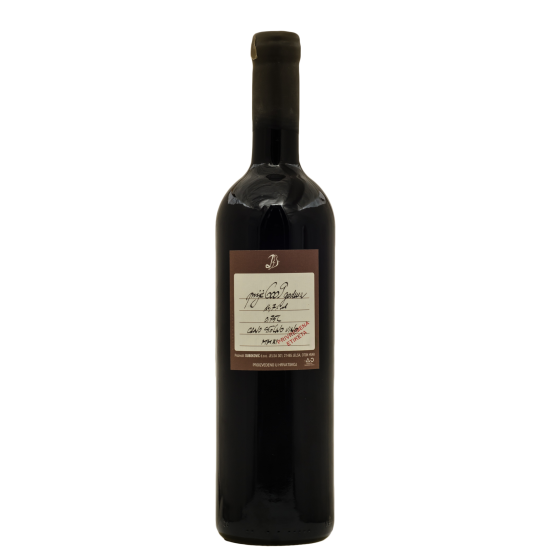 Krajančić Plavac Mali 2015
Local producer Luka Krajančić is credited for starting the movement of modern-style Pošip wine; his Plavac Mali is no slouch either. This Plavac Mali hails from the island of Korčula. Elegant and floral with predominantly red fruit and earthy flavors. It is structured with grippy tannins. If you like Nebbiolo, this is the Plavac Mali for you. And if you already like Plavac Mali, this is the wine to seek out for a quintessential expression from the elegant end of the spectrum.
Find at Wine&more.
Vlašić Prapratno Kvalitetno 2012
Mato Vlašić's winery and vineyard are located in the same village as the illustrious Miloš winery. His vineyard is at a lower position than Miloš, and the fruit has been praised by people in the industry. Every year, Vlašić makes about 5,000 bottles of kvalitetno (red label) and vrhunsko (white label) wines from Plavac Mali. Both bottlings are true farmer's wines with zero newfangled or modern influence.
This entry-level kvalitetno wine is made in stainless steel and sees no oak influence. For a fresh wine, it's packed with a surprising amount of complexity. There's a tangy lift to the wine, and the tannins are young and sweet. If you'd like to try a good example of fresh, young Plavac Mali, then this is for you.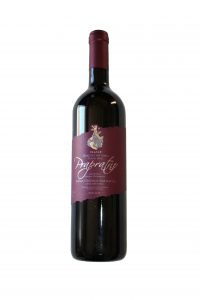 This winery is owned by the famous Croatian-born, Napa Valley vintner Mike Grgich (Milijenko Grgič). Grgich was the winemaker of Chateau Montelena 1973 Chardonnay, which defeated all the white Burgundies in a blind tasting at Judgement of Paris.
This Plavac Mali wine is one of the most expensive wines from this region, but its sensory merits justify the price. It is aged for 15 months in French oak and two years in the bottle before release, giving the wine ample time to nurture its drinkability. Like any fine wine, it benefits from extended aging. Expect judicious use of oak, expressive texture, vigorous flavors, and an overall robust wine. An excellent choice for the discerning palate or long cellaring.
Note: The 1996 vintage has twice received local recognition as the best Croatian red wine. We did a vertical tasting of all the vintages; 1998 and 2009 stood out to us too. For more tasting notes, check out Best 0f Vinart Grand Tasting 2017: Part 1.
Find or buy at Wine&more.
Ahearne South Side Plavac Mali 2014
Jo Ahearne is a winemaking consultant and Master of Wine. Originally from the United Kingdom, she has worked with wine businesses all over the world, including Argentina, Australia, Chile, France, Hungary, Italy, Macedonia, New Zealand, and Spain. A few years ago, she visited Croatia and fell in love with the country and the potential of Plavac Mali. Now she spends most of her time on the Hvar island, getting her new winery off the ground and making wines from indigenous varieties.
The Ahearne South Side Plavac 2014 expresses the wild personality of Plavac Mali clothed in a worldly outfit. The piquant bouquet is marked by rose, cherry, earth, and hay. The slightest hint of raisin-ness makes this wine intriguing. The tannins are refined, and the wine is incredibly drinkable at a young age.
Available at Wine&more.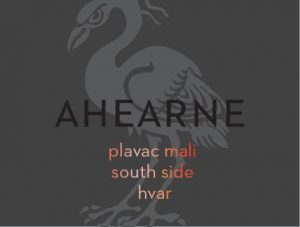 From the island of Vis, Miroslav Radan makes distinct, traditional-style Plavac Mali wines that are high in alcohol level, coupled with a touch of residual sugar. For some vintages, his Plavac Mali can be truly phenomenal. For others, he struggles with consistency. His best bottlings of Plavac Mali are full-bodied with a floral note and excellent sweet, fine-grained tannins.
The Radan Plavac 2013 shows ripe fruit, balanced acidity, young but sweet tannins, packed in a solid structure. For a taste of traditional Plavac Mali, this is a fun choice.

The finest selection of
available at:

Shipping is available EU-wide and to the UK.
************
    Do you want to try Croatian wines?    
If you're looking to savor the exquisite flavor of Croatian wines, look no further than wineandmore.com. With an abundance of options from different winemakers, it's easy to find exactly what your palate desires. Not sure which bottle is best for you? Try out one of their curated wine cases and discover the perfect vintage for any occasion!
************
Want to learn more about wine?
Are you ready to discover the wonderful world of wines? Come join us at wineandmore.com and let's explore the incredible selection of delicious wines together! We can't wait to share our passion for wine with you!
---
Please note that the opinions expressed in this article are unsolicited and have not been paid for in any way by governmental bodies, enterprises, or individuals. We do not sell editorial content as that would destroy the legitimacy of our reviews and the trust between Exotic Wine Travel and its readers. On occasion, we extend the option of purchasing the wines we review or/and the products we spotlight. Some of these product links are set up through affiliate programs, which means Exotic Wine Travel gets referral credits if you choose to purchase these items via the links we provide.