Best Restaurants In Aspen 2023: Where To Dine In Colorado's Chic Mountain Town
[vc_row][vc_column][vc_column_text] Aspen, Colorado, is known for its stunning landscape and luxurious accommodations, but it is also home to some of the best restaurants in the state. [/vc_column_text][/vc_column][/vc_row][vc_row][vc_column][vc_column_text]Whether you're a foodie or just looking to indulge in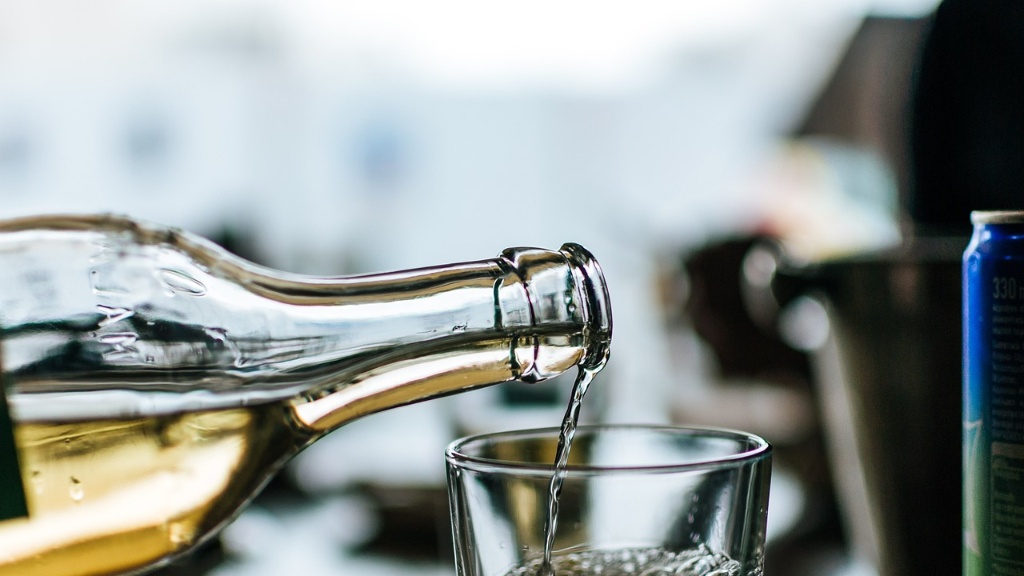 Aspen, Colorado, is known for its stunning landscape and luxurious accommodations, but it is also home to some of the best restaurants in the state.
Whether you're a foodie or just looking to indulge in some fine dining, Aspen offers a range of options to satisfy every palate. In this article, we will explore the top restaurants in Aspen for 2023, based on extensive research and expert opinions.
The White House Tavern
The White House Tavern is a popular spot among locals and tourists alike, and has been a staple in Aspen for years. Known for its cozy atmosphere and mouthwatering burgers, this restaurant is a must-visit. The restaurant's reinvented American classics and cocktails are a perfect way to enjoy a casual meal with friends or family.
Alexander's
Alexander's prides itself on serving the finest steaks in town. The restaurant's elegant atmosphere and impeccable service make it a favorite among Aspen's elite. The wine list is extensive, and the menu offers a range of seafood options as well.
Casa Tua
If you're looking for a taste of Italy in the heart of Aspen, look no further than Casa Tua. The restaurant has a charming, rustic interior and a menu that features all your favorite Italian dishes. The wine list is extensive and the service is unmatched.
Matsuhisa
The world-renowned chef Nobu Matsuhisa brings his signature cuisine to Aspen at Matsuhisa. This upscale Japanese restaurant is known for its fresh sushi and innovative dishes. The minimalist decor and attentive service make it a must-visit for anyone looking to experience something unique.
Pine Creek Cookhouse
If you're looking for a memorable dining experience, Pine Creek Cookhouse is worth the drive. Located in the mountains outside of Aspen, this restaurant is only accessible by cross-country skiing or snowshoeing in the winter, or hiking or biking in the summer. The menu features local ingredients and European-inspired dishes, and the views are simply breathtaking.
Element 47
Element 47 is located in Aspen's prestigious Little Nell Hotel and is renowned for its modern American cuisine. The restaurant has an elegant, yet contemporary feel and the service is top-notch. The menu changes seasonally, but one thing remains constant: the exceptional quality of the food and wine.
The J-Bar
The J-Bar at the Hotel Jerome is a local favorite, with a lively atmosphere and a menu that features classic American pub fare. The bar is known for its specialty cocktails and extensive selection of whiskey. Whether you\'re looking for a casual night out or a quick bite, the J-Bar is a great option.
Aspen's Culinary Scene: A Brief History
Aspen's culinary scene has evolved over the years, with many of its restaurants embracing the farm-to-table movement and sourcing local ingredients. The town's reputation as a luxury destination has also attracted a number of high-end restaurants, but plenty of casual dining options are still available.
Aspen's first restaurant, The Red Onion, opened in 1892 and quickly became a popular spot for miners and cowboys. Today, it is still open and serves American classics in a historic setting.
Over the years, Aspen has attracted many celebrity chefs, including Nobu Matsuhisa, who opened Matsuhisa in 1998. The restaurant's success led to the opening of a second Aspen venue, as well as locations in Los Angeles, New York, and beyond.
Aspen also hosts the annual Food & Wine Classic, a three-day event that features cooking demonstrations, wine tastings, and seminars. The festival attracts some of the biggest names in the culinary world, making it a must-attend for foodies from around the globe.
Overall, Aspen's culinary scene continues to grow and evolve, with new restaurants and bars opening every year. The town's unique blend of luxury and casual charm makes it a great destination for food-lovers of all types.
What Makes a Great Restaurant Experience in Aspen?
When it comes to dining out in Aspen, there are a few key factors that make for a memorable experience. First and foremost, the quality of the food and service must be top-notch.
Many of Aspen's restaurants pride themselves on sourcing local ingredients and supporting small farms, which not only benefits the local economy but also ensures that the food is fresh and flavorful.
In addition to great food, the atmosphere is also important. Whether you're dining in a cozy tavern or an elegant fine-dining establishment, the space should be comfortable and inviting. Many of Aspen's restaurants also offer outdoor seating, which is a great way to take in the beautiful scenery.
Finally, a great restaurant experience should be one that is memorable. Whether it's trying a new dish, discovering a new favorite wine, or simply enjoying the company of friends and family, a great meal in Aspen should leave you feeling satisfied and content.
Cultural Diversity in Aspen's Restaurant Scene
Aspen's restaurant scene is known for its diversity, with a range of cuisines and styles represented. From classic American comfort food to innovative Asian fusion, there is something for everyone.
Many of Aspen's restaurants also incorporate cultural traditions into their menus, such as Casa Tua's Italian-inspired dishes or Matsuhisa's Japanese cuisine. This not only adds to the authenticity of the dining experience but also helps to showcase the town's global influences.
Additionally, many Aspen restaurants offer vegetarian, vegan, and gluten-free options, making it easy for diners with dietary restrictions to enjoy a great meal.
The Future of Aspen's Restaurant Scene: Trends to Watch
Aspen's restaurant scene is constantly evolving, with new concepts and trends emerging every year. One trend that has been gaining traction recently is the use of alternative proteins, such as plant-based meat substitutes or insect-based proteins.
Another trend to watch is the incorporation of technology into the dining experience. Some restaurants are experimenting with virtual reality or interactive menus, while others are using data analysis to refine their menus and services.
Finally, sustainability and environmental responsibility are becoming increasingly important to Aspen's diners. Many restaurants are moving towards zero-waste practices, such as composting or recycling, and are sourcing locally-grown produce to reduce carbon emissions.