Best Restaurants In Barceloneta: Where To Eat In Barcelona\'s Beachfront Neighborhood
There is no shortage of dining spots in the gorgeous Barceloneta neighbourhood of Barcelona, the city\'s liveliest beach area. With an extensive choice of restaurants, bars, cafes and tapas places to choose from, there\'s something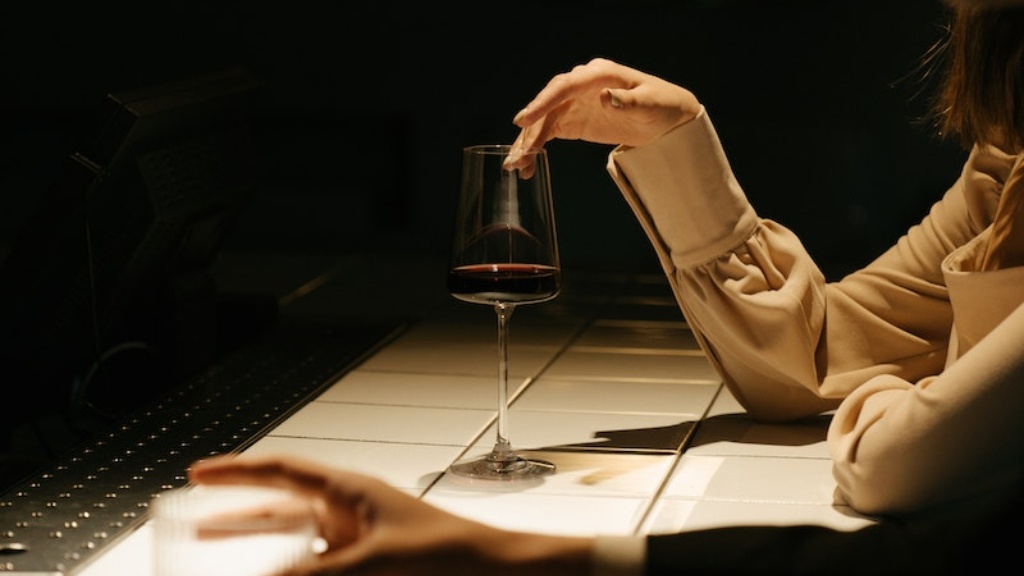 There is no shortage of dining spots in the gorgeous Barceloneta neighbourhood of Barcelona, the city\'s liveliest beach area. With an extensive choice of restaurants, bars, cafes and tapas places to choose from, there\'s something to please everyone. When it comes to fine dining, traditional and contemporary Spanish cuisine, and eclectic world flavours, Barceloneta really has it all. Here are some of the best restaurants in Barceloneta that are worth exploring.
One of the most celebrated eateries of Barceloneta is Can Solé, a family-owned and run seafood-based restaurant that has been part of the neighbourhood since the mid-19th century. The menu highlights the freshest fish from the Mediterranean that the kitchen sources from the nearby La Boqueria market. Paella, arroz negro and fideos a la cazuela are some of the legendary specialities of this restaurant.
Another well-known establishment in Barceloneta is La Cova Fumada, a century-old tavern that is famous for its bombas- potato-stuffed meatballs with an aioli sauce. This simple and cosy bar has been satisfying the locals for generations, offering homemade tapas and exceptional seafood dishes.
For a more modern experience, Restaurant Kaya is a great choice, with contemporary global cuisine made with premium quality ingredients. Their dishes are designed to be shared, and each plate is a beautiful work of art. Some highlights are the grilled octopus, crispy pork with sesame seeds and the duck magret.
Xiringuito Escriba is one of those restaurants with a beautiful view of the sea, a sleek interior and an extensive wine list. This is a family-owned business that has been on the beach for years and is famous for their rice dishes, all freshly made and packed with flavours. The calamari linguine and the tempura udon are also worth trying.
For a different flavour experience, the eccentric La Venta is a combination of an organic restaurant, wine bar and a provisions store all in one, with flavours inspired by the nearby mountainous regions. Their organic salads, artisanal cheeses and homemade sausages are all carefully sourced from organic farms, and their wine selection is equally impressive.
La Barceloneta\'s waterfront is home to Lokal, a relaxed and urban space with high ceilings, brick walls and a varied menu of Mediterranean and international dishes. The meats are all cooked on charcoal, and the flavours are complex and satisfying. The octopus carpaccio, the Korean chicken wings and the tonkatsu ramen are just some of the dishes that stand out from the menu.
If you\'re seeking the perfect brunch spot, El 58 is where you need to be. This is a contemporary neighbourhood cafe that underwent a renovation a few years back and now features a large L-shaped bar, lots of natural light and distinctive retro furniture. The seasonal menu highlights locally sourced organic ingredients in dishes like fried chicken and waffles, a sizzling kale and egg skillet, citrus avocado toast and other delights.
In conclusion, Barceloneta\'s exceptional gastronomy scene is a true representation of the city\'s cuisine and culture. These eateries ensure that the guest experience goes beyond food and contributes to your memorable trip to Barceloneta. In this one-of-a-kind oasis, you\'ll taste traditional flavours, innovative creations, global ingredients and indulge in an atmosphere that defines the charm of this beautiful community. Each restaurant has its unique profile, but they all share a common passion for sharing unforgettable meals with visitors to this beautiful neighbourhood.
Best Tapas Bars in Barceloneta
Wandering the alleyways of Barceloneta is also an opportunity to find plenty of tiny local taverns, traditional bodegas and lively patio bars that serve up delicious tapas and traditional small plates. Some of the best ones include the legendary Can Paixano, which is the city\'s oldest and most iconic sparkling wine bar. The place is always busy, but the atmosphere is festive, with locals devouring the hot sandwiches, cheese plates and all kinds of cured meats.
The other well-known establishment is Cañete, an elegant and atmospheric tavern with red brick archways and vintage posters on the walls. It has a genuinely authentic feel and the quality of food is excellent. A must-try is the crispy squid, salmon sashimi and glazed pork rib.
Another fantastic tapas venue is La Vinya del Senyor, an elegant wine bar in the trendy Gothic Quarter, with high ceilings and towering shelves of bottles. They have an exceptional wine list of Spanish and international bottles, and you can pair them with some cheese plates and cured meats with a great view of the Gothic church of Santa Maria del Mar.
If you\'re looking for a more chilled-out atmosphere, La Bombeta is a classic tapas bar that has been around for over 20 years. It\'s the place to be for crunchy patatas bravas with a smokey aioli dip or some fish croquettes, prepared to perfection.
Expectedly, Barceloneta is home to plenty of thirsty beach-goers, and for a more casual and lively vibe, the Bodega Marín has been the go-to place for years. This venue serves up pitchers of sangria, ice-cold mojitos, and all kinds of classic tapas plates, including spicy potatoes, fried chorizo and crispy calamari.
Best Seafood Restaurants in Barceloneta
Barcelona\'s proximity to the Mediterranean means fantastic fresh seafood is always available within reach. Barceloneta\'s restaurants take full advantage of this, serving lobsters, oysters, prawns, and fish straight from the sea. Some of the top seafood restaurants in the neighbourhood include Botafumeiro, one of the city\'s most renowned seafood joints, where their mantra is that everything tastes better in the company of loved ones. This family-run restaurant is expertly run and tends to be quite busy, but it\'s worth it for the impressive range of seafood, paella, fideos, and grilled fish.
Another great seafood venue nearby is Rilke, with sophisticated decor, stunning sea views, and a creative twist in their seafood dishes. Their menu offers more than just fish, with dishes like wagyu beef tataki, venison carpaccio and iberico ham that are equally excellent.
If you\'re after a more relaxed seafood experience, La Paradeta is a delightful modern canteen-style restaurant with different locations all over the city. For some flat-out fresh seafood, diners select what they wish to eat from the market-style display and watch as it\'s cooked to perfection.
Some other notable seafood places in Barceloneta include El Pez Vela, with its breathtaking views, and an extensive menu of grilled fish, seafood platters and paella. Also, don\'t forget about the famous Barraca, which has been going strong since 1950 and is now a modern seafood restaurant with a considerable terrace overlooking the beach.
Best Restaurants for Special Occasions in Barceloneta
Whether you\'re celebrating a birthday, a special anniversary, or just planning to create an unforgettable memory, these Barceloneta restaurants will deliver an exceptional dining experience. One of the top venues in the neighbourhood is Alkimia – a Michelin-starred restaurant that delivers exquisite contemporary Catalan cuisine. The chef\'s talent in creating innovative and delightful plates is impeccable, and the restaurant\'s modern interior contributes to an intimate atmosphere.
For a more exotic and adventurous dining experience and a restaurant with a stunning rooftop view of the city, try out Dos Palillos. This sophisticated Asian gastro-bar is a one-of-a-kind dining spot that fuses Japanese and Spanish flavours together in exceptional dishes.
Another great celebratory option is the Torre d\'Alta Mar restaurant, occupying the 75-meter tower with panoramic views of the city and sea. This venue takes diners to a neo-classical loft, serving seafood, meat and Mediterranean-inspired dishes.
And for an elegant Mediterranean seafood restaurant headed by a talented husband-and-wife team, the Joancala.com is the perfect fit. It\'s situated on the harbor and boasts of an elegant atmosphere with a modern twist, outstanding menu offerings and excellent service.
Best Vegetarian and Vegan Restaurants in Barceloneta
Lastly, Barceloneta is well-equipped to serve the growing vegetarian and vegan demographic. These are the best vegetarian and vegan restaurants that you must visit. The Flax & Kale, located in the trendy Raval neighborhood, offers everything from fresh juices and salads to vegan pizza and Mexican bowls. The atmosphere is chic and modern, and the menu options cater to anyone following a gluten-free, dairy-free, or generally plant-based diet.
Another great vegan option is Cloud Street Bakery, serving an impressive range of sweet and savoury vegan treats that will make you forget that eggs or cheese are usually ingredients. Their selection of wholesome vegan sandwiches, wraps and pastries is irresistible.
Also, Gopal – Vegetariano, and Govinda – Barceloneta are two family-owned vegan/vegetarian restaurants that specialize in serving delicious curries, naan bread, and all kinds of vegetarian dishes. This venue gives customers a truly authentic Indian food experience.
Lastly, Bimil Vegan Kitchen is a Korean-inspired vegan restaurant committed to making all their dishes as healthy and fresh as possible. Their menu highlights Korean-inspired cuisine, such as vegan bibimbap bowls, kimchi loaded sandwiches, and delicious desserts.
In conclusion, Barceloneta is a one-stop food heaven for hungry travellers with an appetite for adventurous, fresh, and exciting flavours. Whether you are craving seafood, tapas, organic, contemporary or traditional Catalan cuisine, Barceloneta\'s booming food scene has got you covered. These recommendations are the basis for the ultimate gastronomic experience in this fantastic neighbourhood.