Best Restaurants In Bologna Italy: A Foodie\'s Guide
Bologna, the capital city of Emilia-Romagna, the region famous for its culinary traditions and generous gastronomy, is a foodie\'s paradise. Bologna offers a rich culinary heritage and is known for its rich pasta dishes like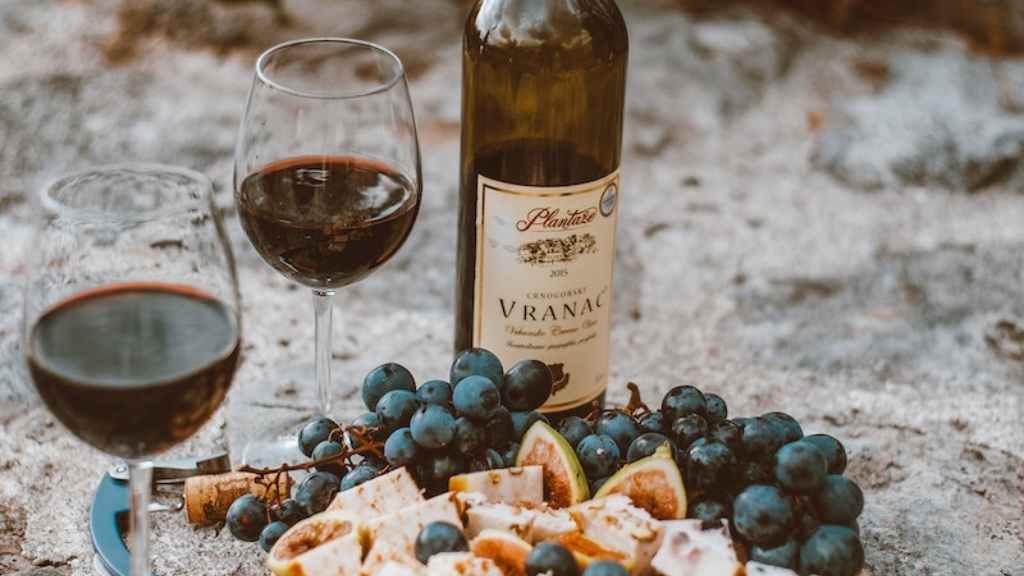 Bologna, the capital city of Emilia-Romagna, the region famous for its culinary traditions and generous gastronomy, is a foodie\'s paradise. Bologna offers a rich culinary heritage and is known for its rich pasta dishes like tortellini, lasagne, and tagliatelle alla Bolognese. The city is renowned for its meat dishes, especially its world-famous mortadella, which is a type of Italian sausage that is delicately flavored and served in thin slices. The city also has a thriving culture of seafood, vegetarian, and vegan cuisine, making it an ideal location for food enthusiasts.
Are you planning a trip to Bologna and want to experience the city\'s excellent cuisine? Look no further. In this guide, we provide you with the best restaurants in Bologna, where you can get a taste of authentic Italian cuisine.
1. Trattoria Anna Maria
This renowned restaurant is located in the heart of Bologna and has a classic Italian feel. The kitchen at Trattoria Anna Maria is famous for its meat dishes such as tagliatelle al ragù, Bollito Misto, and tortellini in brodo. The restaurant also offers excellent service and an extensive wine list.
2. Osteria dell\'Orsa
If you\'re looking for a vibrant and informal atmosphere, Osteria dell\'Orsa is the place to be. The restaurant offers traditional Italian dishes at affordable prices, making it an excellent option for those on a budget. Their house pasta dishes are extraordinary, and the restaurant has an impressive selection of vegetarian and vegan options.
3. Trattoria da Gianni
If you\'re after a cozy, intimate setting with homemade traditional dishes, Trattoria da Gianni is the place to go. The restaurant has been serving mouth-watering dishes for over 50 years and has a great reputation for its pasta dishes made from scratch. Their homemade lasagne alla Bolognese is world-famous and is a must-try for pasta enthusiasts.
4. Drogheria della Rosa
Located in the heart of the city, Drogheria della Rosa is a unique and stylish restaurant that specializes in fresh seafood dishes. The menu focuses on traditional Italian seafood dishes with a modern twist. Their Spaghetti alle Vongole is a favorite among locals and is served in a cozy atmosphere with a bottle of fine wine.
5. Trattoria Battibecco
Trattoria Battibecco is a restaurant with a rustic Italian ambiance, a perfect spot to enjoy homemade Italian cuisine. The restaurant is famous for its pasta dishes and homemade desserts, especially the tiramisu. The service is impeccable, and the prices are reasonable. The restaurant has also been awarded the prestigious Slow Food certification, which recognizes restaurants that provide authentic, regional, and local cuisine.
6. Enoteca Rabezzana
Enoteca Rabezzana is a wine bar in Bologna famous for its world-class wine selection, alongside traditional Italian dishes. The wine bar offers an extensive selection of wines and an exciting food menu, making it a popular spot for wine lovers. Enoteca Rabezzana\'s menu has vegan and vegetarian options, and their truffle-laced pasta is a must-try for visitors.
7. Ristorante Cesarina
Ristorante Cesarina is a charming restaurant situated in the heart of Bologna\'s city center. The restaurant offers authentic Italian cuisine using only the freshest ingredients from the region. The atmosphere in the restaurant is cozy and intimate, and the service is excellent. The standout dishes of the menu include the pasta with fresh truffles and the cotechino sausage with mashed potatoes.
The Best Pizza Places in Bologna
Bologna is also famous for its pizza places. A traditional Bolognese pizza is thinner than most, with a crispy base, and has a unique combination of delicately flavored toppings. Here are some of the best pizza places in Bologna:
1. Pizzeria Due Torri: Known for its quality ingredients, and gluten-free options.
2. Berberè: The restaurant is famous for its sourdough pizza and has multiple locations across the city.
3. Pizzeria Ristorante da Nello: This restaurant is situated in the heart of Bologna\'s historic district and is one of the oldest in the city. It offers traditional Neapolitan-style pizza.
4. Pizzeria Spacca Napoli: This restaurant is known for its pizza al taglio (by the slice), which is ideal for a quick bite.
5. Pizzeria Chez Vous: A small independent pizzeria that offers traditional and unique pizza toppings.
The Best Gelato Shops in Bologna
Gelato is a must-try dessert in Italy, and Bologna has plenty of shops that will satisfy your sweet tooth. Here are some of the best gelato shops in Bologna:
1. Cremeria Santo Stefano: This gelato shop offers classic flavors such as pistachio and hazelnut, as well as unique flavors such as fig and pear.
2. Galliera 49: Known for its creamy texture and unique flavor combinations.
3. Sorbetteria Castiglione: This gelato shop offers artisan gelato with unique flavors such as black cherry and cinnamon.
4. La Sorbetteria di Castel San Pietro: A family-owned gelato shop that offers unique flavors, including vegan options.
5. Gelateria Gianni: An excellent gelato shop that offers traditional flavors as well as unique combinations such as chocolate and chili pepper.
The Best Wine Bars in Bologna
Wine is an essential part of Italian culture, and Bologna has many upscale wine bars that offer a variety of wines from Italy\'s local regions. If you\'re looking for an excellent wine bar in Bologna, here are some of the best:
1. Enoclub: With over 800 wine labels, this wine bar offers an unparalleled selection of wines.
2. Le Stanze: The wine bar\'s intimate setting and impressive wine selection make it an ideal location for a romantic evening.
3. Vineria Favalli: A traditional wine bar that offers a wide selection of local wines and a welcoming atmosphere.
4. Enotecca del Barolo: This wine bar\'s sophisticated ambiance and extensive wine collection make it a popular spot for wine lovers.
5. Enoteca Italiana: This wine bar is situated in Piazza Maggiore and offers an extensive selection of wines and delicious small bites.
The Best Aperitivo Spots in Bologna
For locals, aperitivo hour is an essential part of the day. It is a pre-dinner drink that comes with small snacks and has become a social event in Italy. If you\'re looking for an excellent aperitivo spot in Bologna, here are some of the best:
1. Caffè Marconi: Known for its excellent cocktails and aperitivo buffet.
2. Le Stanze: The laid-back atmosphere and extensive wine list make it an ideal spot for an aperitivo.
3. Orobianco: An upscale wine bar that offers excellent aperitivo, including fresh cheese and cold cuts.
4. Osteria del Sole: This historic wine bar is a popular spot for locals, offering a lively atmosphere and traditional Italian snacks.
5. Il Mercato Delle Erbe: This indoor market has many food stalls that offer excellent aperitivo options such as parmigiana and pizza.
In conclusion, Bologna is a city that delights its visitors with an unparalleled food scene. From traditional pasta dishes to unique pizza toppings, gelato, and excellent wine, Bologna has something for everyone. So, get ready to explore the city\'s culinary delights and satisfy your taste buds with some of the best cuisine Italy has to offer.