Best Restaurants In Lisbon, Portugal
When people think of Lisbon, they often think of its vibrant culture, breathtaking architecture, and stunning views of the Mediterranean. But there is one thing that often goes overlooked: its diverse and delicious food scene.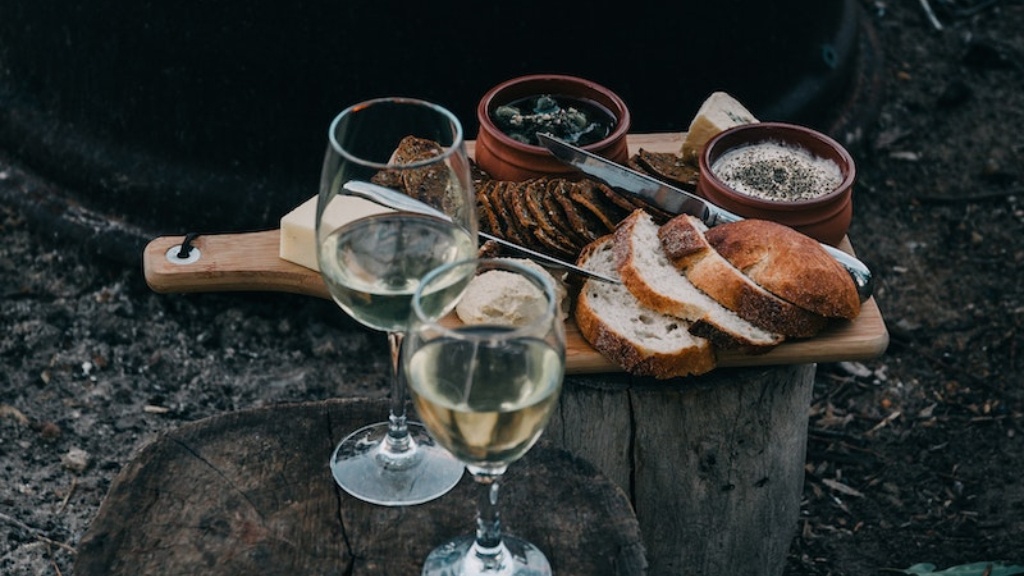 When people think of Lisbon, they often think of its vibrant culture, breathtaking architecture, and stunning views of the Mediterranean. But there is one thing that often goes overlooked: its diverse and delicious food scene. With a blend of traditional Portuguese dishes and international cuisine, there is something for everyone. In this article, we will explore some of the best restaurants that Lisbon has to offer.
Located in the heart of Lisbon, Belcanto is widely considered to be one of the best restaurants in the city. With two Michelin stars, the restaurant serves innovative takes on traditional Portuguese cuisine. Chef José Avillez is known for his adventurous dishes, such as the entitled \"red mullet with lemon air, cucumber and nori\" which is one of his specialties.
For those looking for a more casual dining experience, Time Out Market is a must-visit. The food hall, located in the trendy Cais do Sodré neighborhood, features stalls from some of the most renowned chefs in the city. In addition to traditional Portuguese dishes, visitors can also choose from a range of international cuisines, ranging from sushi to Mexican fare.
Another favorite amongst locals and tourists alike is Ramiro. This seafood restaurant is known for its fresh catches and lively atmosphere. The menu includes everything from clams and prawns to crab and lobster. For a truly authentic experience, try the Steak Sandwich Prego, a classic Portuguese dish.
Those in search of a more upscale dining experience should check out the Michelin-starred Alma. Chef Henrique Sá Pessoa\'s restaurant is located in the historic Chiado neighborhood and has earned a reputation as one of the best in the city. The menu features a mix of traditional Portuguese flavors and modern culinary techniques.
For a taste of Portugal\'s history, visit Solar dos Presuntos. This family-run restaurant has been serving traditional cuisine since 1974 and is considered a Lisbon institution. Visitors can expect classic dishes such as roasted kid and grilled octopus, as well as a range of delicious desserts.
Seafood Galore
When it comes to seafood, Lisbon is a seafood lover\'s paradise. With an abundance of fresh catches from the Atlantic ocean, it\'s no surprise that some of the best seafood restaurants are located in the city. At A Cevicheria, visitors can indulge in fresh fish and seafood served in the traditional Peruvian style, with a Portuguese twist. The restaurant is known for its ceviche and its unique octopus dish.
If sushi is more your thing, head to Yakuza. This upscale eatery boasts some of the freshest fish in the city, as well as a creative menu inspired by Japanese and Portuguese flavors. The sushi rolls, in particular, are a must-try, as are the delicious cocktails.
Marisquería Bar Das Cardosas is another fantastic seafood spot. This restaurant is located inside the Hotel InterContinental and has been serving up fresh seafood for over 100 years. The menu features traditional Portuguese dishes, such as grilled sardines and octopus salad, as well as international dishes.
Vegetarian and Vegan Options
For the health-conscious and environmentally-aware visitor, Lisbon has an impressive selection of vegetarian and vegan restaurants. Terra is one of the most popular vegetarian restaurants in the city, offering a range of creative dishes made from fresh, organic ingredients. Their quinoa bowls are particularly popular, as are their vegan desserts.
Another fantastic option is Ao 26, a fully vegan restaurant that serves a range of delicious dishes, from veggie burgers to vegan sushi. The cozy atmosphere and friendly staff make this restaurant a must-visit for anyone looking for a unique dining experience.
Sama Sama Crepe & Juice Bar is a popular spot for those looking for a quick and healthy snack. The menu features a range of sweet and savory crepes, all made with organic ingredients. The fresh juices and smoothies are also a must-try.
The Best Cafés and Bakeries
Lisbon is also known for its fantastic cafés and bakeries. If you\'re looking for a sweet treat, look no further than Pastelaria Belem. This bakery has been serving up Pastel de Nata, a creamy custard-filled pastry that is a Portuguese icon, since 1837. They\'re so popular that the bakery has its own factory, and it is a chief supplier for bakeries around the world.
Copenhagen Coffee Lab is a favorite amongst locals and tourists alike. This Scandinavian-inspired coffee shop, located in the trendy Príncipe Real neighborhood, serves up delicious coffee and pastries, as well as light bites such as avocado toast and yogurt bowls.
For a taste of Lisbon\'s coffee culture, visit A Brasileira. This historic café has been serving coffee since 1905 and is a popular spot amongst writers and artists. The café\'s outdoor seating area is the perfect place to people-watch and soak up Lisbon\'s lively atmosphere.
The Best Views and Rooftop Bars
Finally, no trip to Lisbon is complete without taking in some of the incredible views of the city. The rooftop bar at Hotel Mundial offers stunning views of the historic Alfama neighborhood and the Tagus River. The bar serves up delicious cocktails and snacks, making it the perfect spot for a romantic evening or a night out with friends.
If you\'re looking for a more laid-back atmosphere, check out Park Bar. This rooftop bar is located in a parking garage and has a relaxed, bohemian vibe. Visitors can enjoy the view of Lisbon\'s skyline while sipping on a cocktail or trying one of their famous hotdogs.
The terrace at Memmo Alfama Hotel offers breathtaking panoramic views of the city\'s red rooftops and the river. Located in the historic Alfama neighborhood, the hotel\'s terrace bar offers a relaxed atmosphere and serves up delicious cocktails and light bites.
In conclusion, Lisbon\'s food scene is rich and diverse, with something for everyone. From cozy cafés and bakeries to upscale restaurants and rooftop bars with stunning views, Lisbon offers a truly unique dining experience. Whether you\'re a seafood lover, a vegetarian or a coffee enthusiast, you\'re sure to find something to your liking.