Best Restaurants In Napa Valley
Napa Valley is a beautiful region located in northern California, renowned for its scenic vineyards, rolling hills, and fine wine. But there's much more to this region than indulging in sips of Merlot and Chardonnay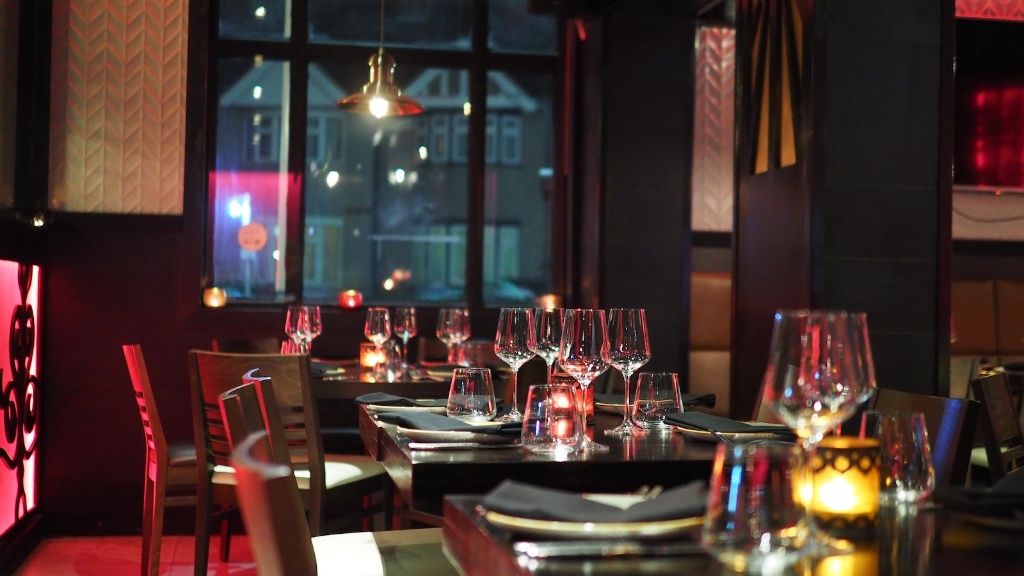 Napa Valley is a beautiful region located in northern California, renowned for its scenic vineyards, rolling hills, and fine wine. But there's much more to this region than indulging in sips of Merlot and Chardonnay – Napa Valley is also a foodie's paradise, with a varied culinary scene that will delight your taste buds. In this article, we'll guide you through the best restaurants in Napa Valley to help you plan your next gastronomic adventure.
One of the most famous restaurants in Napa Valley is The French Laundry, a three-Michelin-starred restaurant that has been named the "best restaurant in the world" by several food critics. The menu, crafted by Chef Thomas Keller, is a masterpiece of California cuisine, with dishes featuring locally sourced, seasonal ingredients. Every course in The French Laundry is a sensory experience – from the amuse-bouche to the desserts, you'll be impressed by the creative combinations of flavors and textures.
If you're in the mood for Italian cuisine, head to Ca\' Momi Osteria, a rustic-chic eatery that serves authentic Neapolitan-style pizza, handmade pasta, and other Italian specialties. The chefs at Ca\' Momi are passionate about using organic, non-GMO, and locally sourced ingredients, and you can taste the quality in every bite. Don't miss the burrata appetizer or the tiramisu dessert – they're both heavenly.
Another restaurant that deserves a spot on your "must-visit" list is The Charter Oak, a casual yet elegant restaurant that celebrates the flavors of the Napa Valley through a wood-fired cooking technique. The menu changes regularly to reflect the seasonality of the ingredients, but you can expect dishes like lamb shoulder with roasted garlic and mint, grilled prawns with miso butter, and whole roasted chicken with salsa verde. The service is impeccable, and the ambiance is cozy and inviting.
For a more laid-back dining experience, check out Gott's Roadside, a diner-style restaurant that serves classic American fare with a California twist. The burgers at Gott's are legendary – made with 100% Angus beef and garnished with fresh toppings like avocado, bacon, and blue cheese. Vegetarians will appreciate the Impossible Burger, a plant-based patty that tastes like the real thing. And don't forget to order a milkshake to wash down your meal – the flavors range from classic vanilla to exotic Thai tea.
The Best Brunch Spots in Napa Valley
After a night of wine tasting, a hearty brunch is the best way to start your day in Napa Valley. Here are some restaurants that excel in brunch cuisine:
Farmstead at Long Meadow Ranch: This farm-to-table eatery is a popular spot for brunch, thanks to its generous portions of comfort food like biscuits and gravy, fried chicken and waffles, and steak and eggs. The outdoor patio is ideal for sunny days, and the wine list showcases Long Meadow Ranch's own vintages.
Grace's Table: If you're looking for a cozy and charming brunch place, Grace's Table is the answer. You'll feel right at home in this vintage-inspired restaurant, where the menu is a fusion of American, French, and Mexican dishes. Try the brioche French toast with poached pears and vanilla mascarpone or the chilaquiles with avocado and cotija cheese.
Archetype: This stylish restaurant in St. Helena has a sophisticated brunch menu that emphasizes seasonal and organic ingredients. The kitchen team is lead by Chef Ana Diogo-Draper, a protégée of Thomas Keller, so you can expect culinary excellence. The granola bowl with Greek yogurt and honey is a light and refreshing option, while the mushroom toast with smoked ricotta and hazelnuts is a savory and satisfying choice.
The Best Fine Dining Restaurants in Napa Valley
If you're celebrating a special occasion or just want to indulge in a luxurious culinary experience, these fine dining restaurants in Napa Valley will exceed your expectations:
Auberge du Soleil: Nestled on a hilltop with breathtaking views of the valley, Auberge du Soleil is a romantic and elegant restaurant that serves contemporary French cuisine. The wine list is extensive and curated to match the flavors and textures of the dishes, and the service is impeccable. Don't miss the signature dish: crispy-skinned duck breast with confit leg, cherry compote, and foie gras sauce.
La Toque: Located in the Westin Verasa hotel in downtown Napa, La Toque is a culinary temple that showcases the talents of Chef Ken Frank. The menu changes often to reflect the availability of fresh ingredients, but you can always expect innovative and bold dishes that incorporate flavors from around the world. The wine pairing program is exceptional, with several options to fit different budgets and preferences.
Press: This steakhouse in St. Helena is a carnivore's dream, with a menu that features dry-aged beef from local ranches, cooked to perfection over an open-flame mesquite grill. But the non-steak items on the menu are equally impressive – the seafood chowder with bacon and leeks and the roasted beets with goat cheese and hazelnuts are both superb. The wine list is extensive and focuses on California labels.
The Best Budget-Friendly Restaurants in Napa Valley
If you're watching your wallet but don't want to sacrifice good food, these restaurants in Napa Valley offer excellent value for money:
Oxbow Public Market: This indoor market is a food lover's paradise, with dozens of vendors offering everything from artisanal cheese to handmade chocolates. You can pick and choose your favorite dishes and create your own feast, or you can sit down at one of the communal tables and enjoy a gourmet pizza at Ca\' Momi or a fish taco at Hog Island Oyster Co. The atmosphere is lively and fun, and the prices are reasonable.
Model Bakery: This bakery has been a Napa Valley institution since 1922, and for a good reason. Their bread and pastries are made with time-honored techniques and premium ingredients, resulting in heavenly treats like English muffins, croissants, and cinnamon swirl bread. The breakfast sandwiches are a steal, filled with bacon, egg, and cheese.
Southside Café: Located in the town of Napa, Southside Café is a cozy diner that serves comfort food with a Californian twist. The portions are generous, and the prices are unbeatable. The breakfast burrito is a must-try, stuffed with scrambled eggs, chorizo, avocado, and pico de gallo. If you're in the mood for lunch, opt for the grilled cheese sandwich with tomato soup – it's a classic combination.
The Best Winery Restaurants in Napa Valley
What's better than combining great food with great wine? These winery restaurants in Napa Valley offer both:
Solbar at Solage Calistoga: This restaurant is located in the Solage Calistoga resort and spa, and it's a perfect spot for a leisurely lunch or a fancy dinner. The menu is inspired by the bounty of the resort's own garden, and the wine list features both local and international labels. The crispy pig ear salad and the quail with black garlic and black truffle are two of the standout dishes.
Brix: This restaurant is situated on a 16-acre winery estate in Yountville, and its focus is on farm-fresh ingredients and sustainable practices. The menu changes daily to reflect the harvest, but you can always expect elevated comfort food like meatloaf with mashed potatoes, short ribs with polenta, and roasted squash with hazelnuts. The wine list consists of more than 800 labels, including the house wines made on the premises.
The Restaurant at Meadowood: This fine dining restaurant is located inside the Meadowood Napa Valley resort, and it's a culinary masterpiece. The menu is a combination of classic and contemporary dishes, all highlighting the best the valley has to offer. The tasting menu is a culinary journey that will blow your mind, with dishes like white truffle risotto and butter-poached lobster. The wine list is one of the most comprehensive in the region, with over 1,500 selections.