Best Restaurants In Reims, France
Paris may be the uncontested culinary capital of France, but for those in the know, Reims is fast becoming the new gastronomic destination. Located in the heart of the Champagne region of France, Reims – with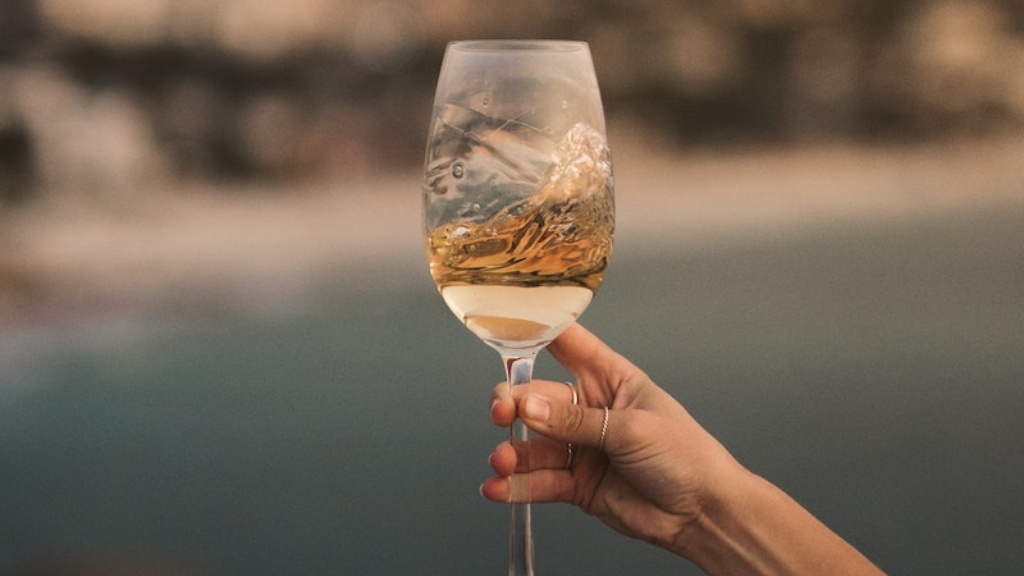 Paris may be the uncontested culinary capital of France, but for those in the know, Reims is fast becoming the new gastronomic destination.
Located in the heart of the Champagne region of France, Reims – with its stunning gothic architecture, rich history and impressive array of world-class restaurants – is quickly gaining a reputation as a must-visit destination for foodies.
Whether you\'re in the mood for traditional French cuisine or something a little more exotic, Reims has something to offer every palate. Here\'s a rundown of the best restaurants in Reims, France.
Le Parc Les Crayères
If you\'re looking for the ultimate fine dining experience in Reims, Le Parc Les Crayères is the place to be. This Michelin three-starred restaurant, located in a stunning 17th-century chateau, is known for its impeccable service and exceptional gastronomic creations by Chef Philippe Mille.
The menu at Le Parc Les Crayères is an elegant blend of classic French flavors and modern culinary techniques. Dishes like roasted butternut squash with truffles and a veal tartelette with black truffle and caviar are just a taste of what you can expect.
Le Millenaire
For a more casual dining experience that doesn\'t compromise on quality, make your way to Le Millenaire. This modern brasserie offers a diverse menu of classic French dishes, as well as a range of international cuisine.
The menu features dishes like seared duck breast with red wine sauce, grilled prawns with garlic butter, and vegan-friendly options like roasted sweet potato with quinoa and coconut curry. The atmosphere is relaxed and welcoming, making it the perfect spot for a lazy lunch or dinner with friends.
Café du Palais
Located in the heart of Place d\'Erlon, Café du Palais is the epitome of classic French brasserie dining. The restaurant, with outdoor seating overlooking the bustling square, has been serving up traditional French cuisine for over a century.
From escargots and onion soup to steak frites and coq au vin, Café du Palais offers all the French classics, cooked to perfection. The menu is reasonably priced, making it accessible to both locals and visitors alike.
Brasserie Flo
For a truly authentic French dining experience, Brasserie Flo is a must-visit. The restaurant, located in a restored art nouveau building, offers an extensive menu of classic French dishes like confit duck, bouillabaisse, and foie gras.
The setting is elegant and sophisticated, with stained glass windows and Art Nouveau décor adding to the ambiance. And of course, no French meal would be complete without a glass of champagne or wine from the extensive wine list.
Au Conti
If you\'re a fan of French bistro-style cuisine, Au Conti will not disappoint. This cozy, family-run restaurant is located in the historic Les Halles district of Reims and has been serving up simple yet flavorful dishes for over 30 years.
The menu changes daily depending on what\'s available at the market, but you can always count on classic French dishes like beef bourguignon and grilled fish with butter sauce. The wine list is impressive, with a focus on local wines from the Champagne region.
La Table Anna
For a taste of something a little different, head to La Table Anna. This cozy restaurant, located on a quiet side street, offers contemporary cuisine with an emphasis on seafood.
The menu changes frequently but always features fresh, seasonal ingredients prepared with a creative twist. Options might include scallops with mango and curry, or sea bass with roasted fennel and saffron sauce.
La Vigneraie
For a more relaxed dining experience, head out of town to La Vigneraie. This charming family-run restaurant is located on the outskirts of Reims, surrounded by vineyards and rolling hills.
The menu is seasonally focused and makes use of local produce, with dishes like roasted pumpkin soup, duck with chestnuts, and local cheese plates. The wine list is extensive, with a focus on wines from the Champagne region.
In conclusion, Reims may be known for its champagne, but the food scene is just as impressive. From Michelin-starred restaurants to cozy bistros, there\'s something to suit every taste and budget. If you\'re planning a trip to France, a stop in Reims should be on your itinerary.