Best Restaurants In Rio De Janeiro, Brazil
Rio de Janeiro is one of the most exciting and vibrant cities in the world. Famed for its stunning beaches, lively nightlife, and rich cultural heritage, this Brazilian metropolis has plenty to offer visitors. One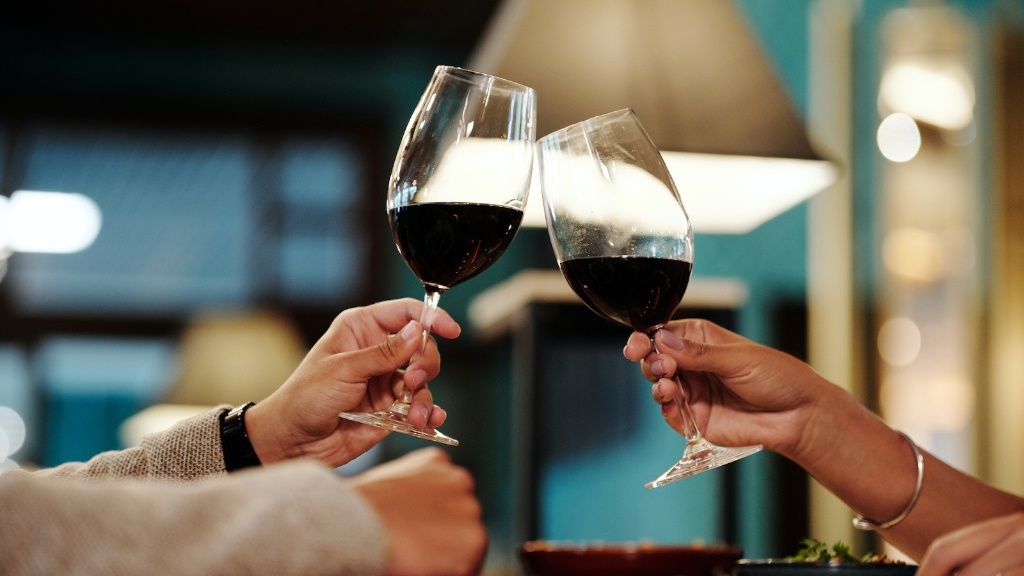 Rio de Janeiro is one of the most exciting and vibrant cities in the world. Famed for its stunning beaches, lively nightlife, and rich cultural heritage, this Brazilian metropolis has plenty to offer visitors. One of the best ways to experience Rio's unique atmosphere is by sampling its sensational food scene. With exquisite cuisine from around the country and beyond, Rio's restaurants are a feast for all the senses. In this article, we'll explore some of the best eateries in the city, as recommended by experts and foodies alike.
1. One of the most highly-rated restaurants in Rio de Janeiro is Olympe, a French-Brazilian fusion restaurant that has been wowing diners since 2003. Led by celebrated chef Claude Troisgros, the menu is a harmonious blend of classic French dishes with a Brazilian twist. From succulent duck breast to rich chocolate fondant, everything is cooked to perfection and served with flair.
2. Another popular choice is Pipo, a contemporary Brazilian restaurant that prides itself on using fresh, locally sourced ingredients. The menu changes frequently to reflect the seasons, but highlights include grilled octopus, slow-roasted lamb, and sumptuous vegetarian options.
3. For a taste of traditional Brazilian cuisine, head to Casa da Feijoada. As the name suggests, this charming restaurant specializes in feijoada, a hearty stew made with black beans, pork, and sausages. The dish is served with rice, collard greens, and farofa (toasted manioc flour), and is the perfect comfort food for a rainy day.
4. Meat lovers will relish a visit to Fogo de Chão, a popular churrascaria (Brazilian barbecue) chain with several locations in Rio. The concept is simple: unlimited servings of perfectly grilled meats, carved tableside by expert servers. Not for the faint-hearted, but definitely a must-try for carnivores in search of a memorable dining experience.
5. If you're looking for panoramic views along with your meal, check out Aprazível. This hilltop restaurant boasts breathtaking vistas of the city and serves up inventive Brazilian cuisine with a twist. Try the cured pork belly with green tomato chutney or the tapioca-coated prawns with passion fruit sauce – delicious and Instagram-worthy.
6. A relative newcomer on the scene, Irajá Gastrô has quickly established itself as one of the city's hottest restaurants. Chef Pedro de Artagão brings a fresh, modern approach to Brazilian cuisine, using innovative techniques to create dishes with complex flavors and textures. The tasting menu is a great way to explore the chef's creative vision.
7. For a more casual dining experience, head to Bar do Mineiro in the bohemian neighborhood of Santa Teresa. This cozy bar serves up generous portions of typical Brazilian dishes such as feijoada, carne seca (dried beef), and bolinhos de feijoada (deep-fried feijoada balls). The atmosphere is relaxed and friendly, with live music adding to the festive vibe.
So there you have it – a selection of Rio's finest dining options. Whether you're a foodie looking to explore new tastes or simply seeking a memorable meal in a unique setting, Rio de Janeiro's culinary scene is sure to satisfy. From French-Brazilian fusion to traditional feijoada, there's something for everyone in this vibrant and diverse city.
***
Exploring Rio's Diverse Culinary Heritage
Rio de Janeiro is a melting pot of different cultures, and its food scene reflects this richness and diversity. Here are four examples of restaurants that showcase the city's culinary heritage:
1. Academia da Cachaça – This rustic bar in the Leblon neighborhood is famous for its selection of cachaça, a spirit made from sugarcane juice that is the key ingredient in Brazil's national cocktail, the caipirinha. The menu features typical Brazilian comfort food such as moqueca (fish stew) and feijão tropeiro (beans with bacon and sausage).
2. Casa do Sardo – As the name suggests, this restaurant specializes in Sardinian cuisine, a lesser-known but delicious regional Italian style. The menu features homemade pastas, fresh seafood, and a variety of grilled meats, all prepared with authentic ingredients and cooking techniques.
3. Casa do Alemão – If you're in the mood for a sweet treat, head to this longstanding bakery in the Copacabana neighborhood. Casa do Alemão is famous for its pão de mel (honey bread), a soft and gooey cake filled with caramel and covered in chocolate. It's a must-try for anyone with a sweet tooth.
4. Boteco Belmonte – Botecos are casual bars found all over Brazil, serving up cold drinks and tasty snacks. Boteco Belmonte is a popular chain with several locations in Rio, and is known for its empada (savory pastry) and bolinho de bacalhau (cod croquette), both of which pair perfectly with a cold beer.
***
Seafood Delights in Rio
With its long coastline and tropical climate, Rio de Janeiro is a paradise for seafood lovers. Here are four restaurants that specialize in dishes from the sea:
1. Satyricon – This elegant restaurant in Ipanema has been serving up fresh seafood for over 30 years. The menu features a variety of options, from classic ceviche to more adventurous dishes like octopus risotto or grilled lobster with passion fruit sauce.
2. Azur – Located in the upmarket neighborhood of Leblon, Azur is a cozy bistro that showcases Mediterranean-inspired cuisine with a Brazilian twist. Seafood plays a prominent role on the menu, with highlights including the crispy skin salmon with beetroot puree and the tuna tartare with avocado mousse.
3. Sushi Leblon – For sushi lovers, this high-end Japanese restaurant is a must-visit. The menu features top-quality fish, expertly prepared by skilled chefs, along with a variety of creative rolls and Japanese-inspired dishes.
4. Bar Urca – This classic Rio bar is a favorite of locals and visitors alike, thanks to its stunning views of Guanabara Bay and its delicious seafood offerings. The bar is known for its bolinho de bacalhau (cod croquette) and its pastéis (fried pastries filled with a variety of fillings, including seafood).
***
Vegetarian and Vegan Options in Rio
While Brazil is known for its meat-heavy cuisine, there are plenty of options for vegetarians and vegans in Rio de Janeiro. Here are four restaurants that cater to plant-based diners:
1. Org Bistro – This charming bistro in Botafogo is a haven for health-conscious foodies. The menu features a variety of vegetarian and vegan options, all made with organic, locally sourced ingredients. Try the jackfruit tacos or the beetroot hummus for a delicious and nutritious meal.
2. Refeitório Orgânico – Located in the trendy neighborhood of Lapa, Refeitório Orgânico is a vegan restaurant that offers a daily changing menu featuring dishes made from seasonal produce. The restaurant also has a small shop selling organic products and a program for composting food scraps and reducing waste.
3. Lasai – While not strictly a vegetarian restaurant, Lasai offers a tasting menu that includes a vegetarian option for each course. Chef Rafael Costa e Silva uses inventive techniques to create dishes that highlight the flavors and textures of each ingredient, whether it's a simple beetroot or a delicate mushroom.
4. Dona Vegana – For a taste of traditional Brazilian cuisine with a vegan twist, head to Dona Vegana in the Santa Teresa neighborhood. The menu features classic dishes such as feijoada and moqueca, reimagined with plant-based ingredients. The cozy atmosphere and friendly service make this restaurant a true gem.
***
Fine Dining in Rio
For a special occasion or a truly unforgettable dining experience, Rio de Janeiro has plenty of high-end restaurants to choose from. Here are four that are sure to impress:
1. Mee – This Asian fusion restaurant, located within the elegant Belmond Copacabana Palace hotel, offers a sensory journey through the flavors and textures of the continent. From delicate sushi to fiery curries, Mee is a true feast for the senses.
2. Oro – Chef Felipe Bronze's avant-garde cuisine has earned Oro international acclaim, and for good reason. The innovative tasting menu features dishes that are both visually stunning and packed with flavor, such as the signature egg yolk with truffle oil and the octopus with pimento emulsion.
3. CT Brasserie – This chic bistro in the Jardim Botânico neighborhood offers a sophisticated French-inspired menu and elegant decor, complete with a beautiful outdoor terrace. Highlights include the fois gras poêlé and the filet mignon with truffle sauce.
4. Oteque – Located in the Botafogo neighborhood, Oteque is a modern and stylish restaurant that showcases Chef Alberto Landgraf's creative vision. The tasting menu changes often, but might include dishes such as scallop with corn and green beans or beef short rib with beetroot.
***
Rio de Janeiro is a city that truly has it all, and its thriving food scene is no exception. From French-Brazilian fusion to traditional feijoada, Mediterranean-inspired seafood to plant-based delights, there's something for every palate and budget in Rio's diverse array of restaurants. Whether you're a seasoned foodie or simply looking for a great meal in a stunning setting, Rio de Janeiro is sure to satisfy.