Best Restaurants In Santiago, Chile
Santiago, Chile is a city full of diverse and authentic cuisine, with a culinary scene that is constantly evolving. From traditional Chilean dishes to international cuisine, there is no shortage of delicious options. Here are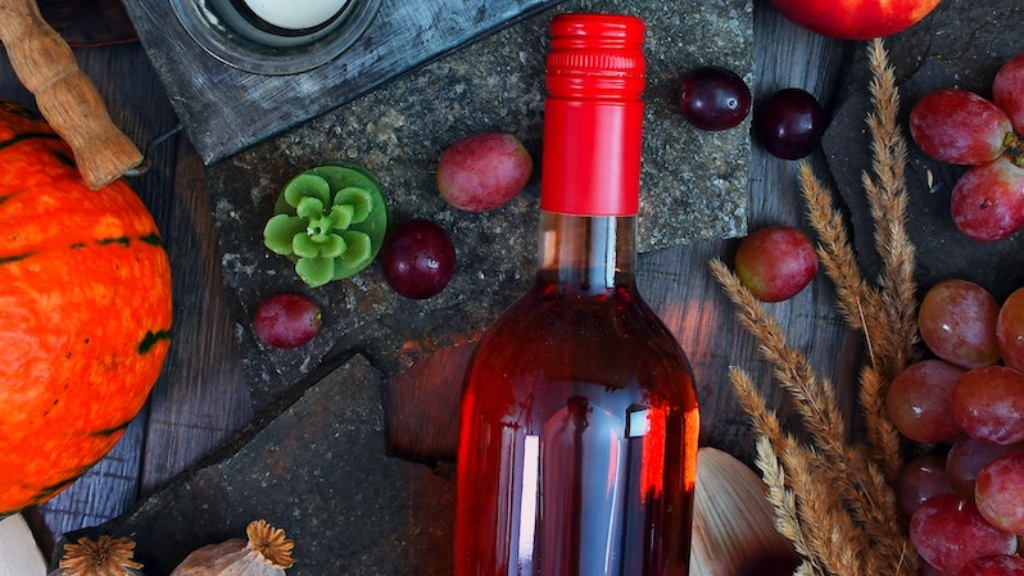 Santiago, Chile is a city full of diverse and authentic cuisine, with a culinary scene that is constantly evolving. From traditional Chilean dishes to international cuisine, there is no shortage of delicious options. Here are some of the best restaurants in Santiago to add to your list.
For traditional Chilean food, head to Como Agua Para Chocolate. This cozy restaurant is known for its empanadas and cazuela, a hearty Chilean stew. It also features a range of seafood dishes, including ceviche and grilled octopus. The restaurant\'s rustic decor adds to the overall ambiance and the friendly staff make it a welcoming experience.
If you\'re in the mood for Italian food, visit Tiramisu. This hidden gem is a favorite among locals and serves up some of the best pasta dishes in the city. Try the carbonara or the pesto pasta, both with perfectly al dente noodles. The restaurant also boasts an extensive wine list and a cozy, intimate atmosphere.
For a fine dining experience, try 99 Restaurante. This Michelin-starred establishment is known for its contemporary Chilean cuisine, with a focus on using local ingredients in creative ways. The tasting menu changes regularly and showcases the chef\'s impressive culinary skills. The restaurant\'s sleek, modern decor and attentive service create an unforgettable dining experience.
If you\'re a fan of sushi, make a reservation at Osaka. This Japanese-Peruvian fusion restaurant offers a unique take on sushi rolls, such as the \'Acevichado\' roll that features seafood and avocado. The restaurant also serves a range of ceviche and tiradito dishes, which showcase the talent of the skilled sushi chefs. The chic decor and trendy atmosphere make Osaka a popular spot for a night out.
A must-visit for meat lovers is La Cabrera. This Argentinian steakhouse is known for its massive portions and high-quality cuts of meat. The restaurant\'s impressive wine list and delicious sides, such as the mashed potato gratin, make it the perfect spot for a carnivorous feast. The lively atmosphere adds to the overall buzz of the restaurant.
If you\'re in the mood for something more casual, check out El Hoyo. This fast-food joint serves up classic Chilean sandwiches, such as the famous Churrasco a lo Pobre. The sandwiches are piled high with juicy beef, caramelized onions, and a fried egg. It\'s a popular spot for a quick lunch or late-night snack and the teeming streets outside create a lively atmosphere.
For dessert, head to Emporio La Rosa. This ice cream parlor has multiple locations throughout Santiago and is known for its unique flavors, such as Merken, a spicy Chilean seasoning, and Rose Petals. The ice cream is made with high-quality ingredients and the charming decor, featuring vintage ice cream sundaes and retro posters, makes it a whimsical experience.
The Best Cheap Eats
If you\'re on a budget, don\'t worry – there are plenty of delicious options in Santiago that won\'t break the bank. One of the best is El Manzano. This no-frills sandwich shop serves up some of the best sandwiches in the city, with ingredients such as roasted pork and avocado. The prices are incredibly reasonable and the portions are generous.
Another great option for cheap eats is Dominó. This fast-food chain is ubiquitous throughout Chile and is known for its hot dogs and fried goodies. The \'Completo\' hot dog is a classic Chilean dish, topped with sauerkraut, tomato, and mayonnaise. The prices are incredibly cheap and the large menu has something for everyone.
Finally, you can\'t go wrong with La Vega Central. This bustling market is full of fresh produce and street food stalls, serving up everything from empanadas to fresh-squeezed juices. It\'s a fun, lively atmosphere that is not to be missed.
The Best Brunch Spots
Brunch has become increasingly popular in Santiago and there are plenty of great spots to choose from. One of the best is Café Melba. This charming cafe serves up classic brunch dishes, such as avocado toast and eggs Benedict, as well as creative options such as a brisket hash. The outdoor seating area and leafy surroundings make it a peaceful spot to enjoy a leisurely brunch.
Another great brunch option is Le Pain Quotidien. This bakery-cafe chain offers fresh, healthy options such as quinoa bowls and a variety of pastries. The communal seating and cozy atmosphere make it a great spot for a lazy Sunday morning.
Finally, for a more upscale brunch experience, try Mestizo. This restaurant overlooks a beautiful park and serves up a gourmet brunch buffet, with options such as smoked salmon and eggs, waffles, and homemade pastries. The chic decor and stunning surroundings make it a special way to start your day.
The Best Seafood Restaurants
Chilean seafood is some of the freshest and most flavorful in the world, and these restaurants know how to showcase it. One of the best is Donde Augusto. This no-frills seafood joint serves up some of the freshest seafood in the city, caught that morning. The seafood stew and sea urchin are standouts.
Another great option for seafood is Peumayen Ancestral Food. This restaurant has a focus on Chilean indigenous cuisine and serves up dishes such as quinoa-crusted fried fish and eel in merkén sauce. The seafood is prepared with local herbs and spices, creating unique and memorable flavors.
Finally, if you\'re in the mood for sushi, head to Panko. This cozy sushi bar uses high-quality ingredients and creates innovative rolls such as tuna and avocado with a crispy breadcrumb topping. The seafood is always fresh and the traditional Japanese decor creates a serene atmosphere.
The Best Vegetarian Restaurants
Vegetarian options have become increasingly popular in Santiago and there are plenty of great spots to choose from. One of the best is Quinoa. This vegan restaurant serves up delicious and creative dishes such as seitan piccata and lentil burgers. The outdoor seating area and plant-filled surroundings make it a peaceful spot to enjoy a meal.
Another great vegetarian option is Huerto. This rustic restaurant focuses on seasonal and organic ingredients and creates dishes such as pumpkin and goat cheese ravioli and kale Caesar salads. The cozy atmosphere and attentive service make for a memorable experience.
Finally, if you\'re in the mood for Indian food, try Raj Indian Cuisine. This vegetarian restaurant offers a range of traditional Indian dishes such as samosas and curries, all made with fresh ingredients and aromatic spices. The colorful decor and friendly staff create a warm and welcoming atmosphere.