Best Restaurants In Shanghai
Shanghai has been considered the birthplace of Chinese cuisine for centuries and is one of the country's leading culinary destinations. Shanghai is one of China's most vibrant and cosmopolitan cities, famous for its lively nightlife, stunning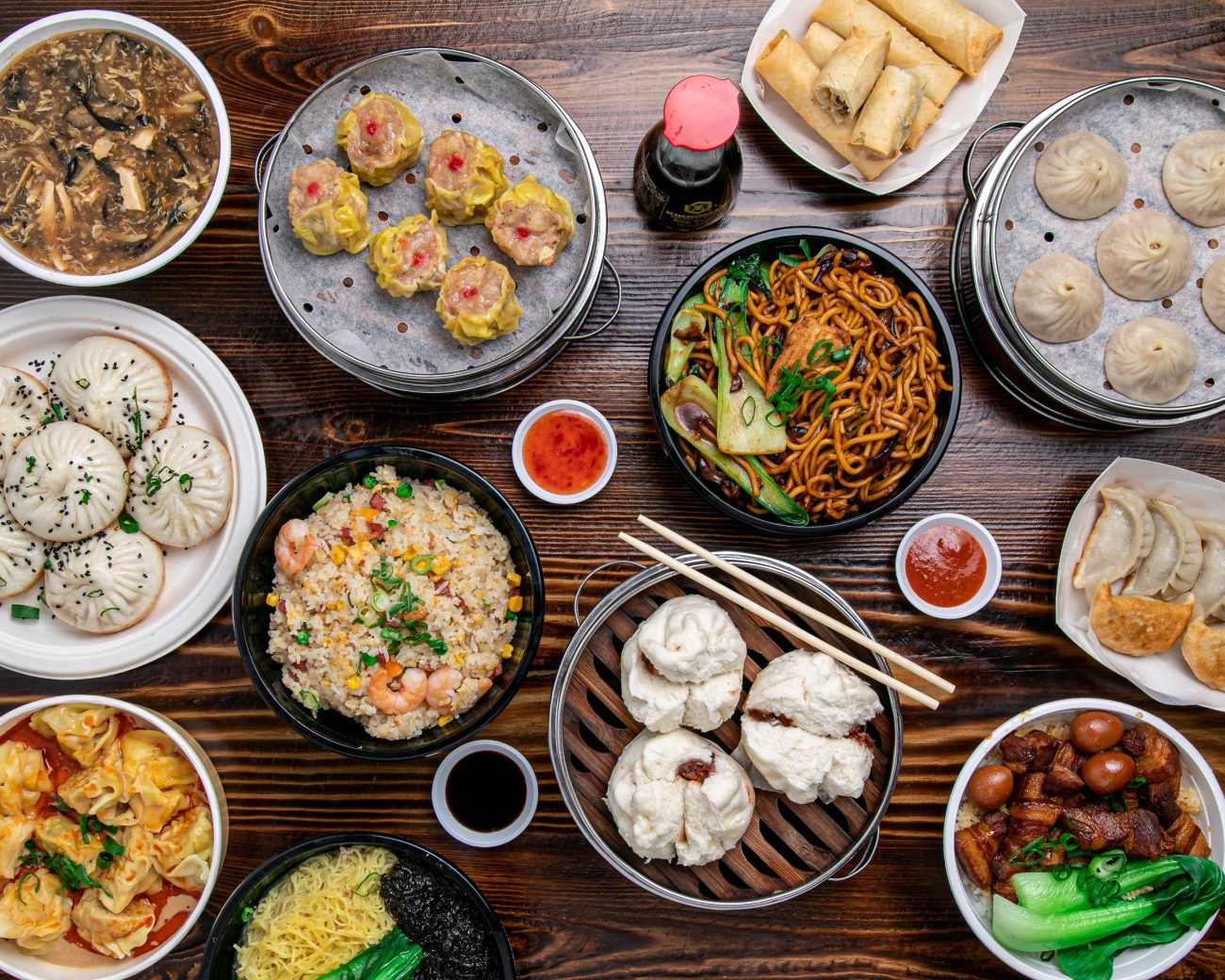 Shanghai has been considered the birthplace of Chinese cuisine for centuries and is one of the country's leading culinary destinations.
Shanghai is one of China's most vibrant and cosmopolitan cities, famous for its lively nightlife, stunning skyline, and rich culture. But perhaps one of the best things about Shanghai is its food scene, which offers an incredible range of Chinese cuisine from all corners of the country.
In this foodie guide, we'll look at some of the best restaurants in Shanghai that offer an unforgettable culinary experience!
Best restaurants in Shanghai
Shanghai is a city that boasts a rich and diverse culinary scene, with an abundance of Chinese restaurants to choose from. Visitors to this bustling metropolis often seek to immerse themselves in the local culture by sampling authentic Chinese cuisine and exploring the city's vibrant food culture.
Shanghai's many Chinese restaurants offer an array of regional cuisines, each with its own distinct flavor and style. From the bold flavors of Sichuan cuisine to the delicate and refined dishes of Jiangsu, there is something to suit every palate.
However, Shanghai's culinary offerings are not limited to Chinese cuisine alone. The city is home to an impressive array of international restaurants, each offering a unique take on global cuisine. Visitors can enjoy everything from classic French dishes to contemporary Japanese cuisine and exotic Middle Eastern fare.
These restaurants offer an opportunity to experience diverse culinary traditions and expand one's palate beyond the confines of Chinese cuisine.
1. Da Dong (Jingan)
When it comes to authentic Chinese cuisine, the Peking duck is a dish that stands out among the rest. And if you're looking for the ultimate destination to sample this dish, Da Dong restaurant should be at the top of your list.
With its innovative take on the classic dish, Da Dong has become one of the most popular restaurants in China, renowned for its high-quality ingredients and modern cooking techniques.
Located in the Jingan district of Shanghai, Da Dong restaurant has gained widespread recognition for its perfectly roasted Peking duck. The duck is cooked in a wood-fired oven, giving it a crispy skin and tender meat.
It is then served with traditional accompaniments such as pancakes, scallions, cucumber, and a delicious dipping sauce. But that's not all; the restaurant also offers a range of other standout dishes, including stir-fried mushrooms and braised pork belly.
Uncover Shanghai By Night: 3-Hour Private Evening Food Tour with Drinks
Da Dong's commitment to using only the freshest and highest quality ingredients is evident in every dish. Whether you're a fan of seafood or dim sum, you'll find a range of delicious options on the menu.
And if you're a foodie looking for something unique, you'll be pleased to know that Da Dong is also known for its innovative approach to Chinese cuisine.
The restaurant's founder, Zhenxiang Dong (or DaDong, as he is affectionately known), is a celebrity chef in China and is widely regarded as an innovator in Chinese cuisine.
He has opened scores of restaurants across China and has recently expanded to New York. DaDong is renowned for his technical expertise and culinary philosophy. His signature dish, the Peking duck, is a testament to his innovative approach, with unique preparation techniques that set it apart from the rest.
Da Dong's Jingan location has a modern, stylish interior, comfortable seating, and a pleasant atmosphere. However, the restaurant is often fully booked, so reservations are highly recommended.
In conclusion, Da Dong restaurant is a must-visit if you're a foodie looking for an authentic Chinese dining experience. With its perfectly roasted Peking duck and a range of other delicious dishes made from the freshest ingredients, Da Dong is a true gem in Chinese cuisine.
2. Fu He Hui
For those seeking a unique and immersive dining experience, Fu He Hui is a must-visit destination. Located at 1037 Yuyuan Road in Shanghai, this Michelin-starred vegetarian fine-dining restaurant takes diners on a journey of China's diverse supply of vegetables and fungi, some of which are extremely exotic.
Fu He Hui, which literally translates to "fortune and intelligence," is a part of the Fu Group of restaurants and is owned by Fang Yuan and Chef-restaurateur Tony Lu.
Chef Tony, a Shanghai-born culinary artist, joined the Fu restaurant group as a consultant in 2005 and became the executive chef a couple of years later.
The restaurant's philosophy is centered on the idea that veganism isn't just about food; it's a way of life. The dining room exudes Zen-inspired serenity, and the focus is on intriguing nuances and textures rather than bold, spicy flavors.
The dishes are prepared using Chinese and Western cooking methods and techniques, resulting in masterfully crafted and plated courses that include some authentically recreated recipes from the past.
Discover Xi'an in One Day: Day Trip from Shanghai by Air – Terra-Cotta Warriorrs & Horses.
A meal at Fu He Hui is a unique tasting-menu-only experience, where only set menus are served, and they change every season to use the best local ingredients. Each dish is a refinement of the ingredients' essences, with salt barely added and no oil.
In addition to the exceptional food, the restaurant offers an extensive tea menu that complements the dishes. Tea is closely related to Zen, and the attentive staff will assist diners in selecting the perfect tea to accompany their meal.
Fu He Hui is a vegetarian restaurant that serves high-quality vegetarian cuisine that breaks many boundaries. The restaurant's creative approach to vegetarian cooking, artful presentation, and elegant ambiance make it an ideal choice for special occasions.
It can be considered the zen temple of haute vegetarian cuisine and is a must-visit destination for those seeking a unique and immersive dining experience.
3. Ultraviolet by Paul Pairet
Ultraviolet, a Michelin three-star restaurant in Shanghai,  offers a unique and unforgettable dining experience that unites food with multi-sensory technology.
The brainchild of renowned French Chef Paul Pairet, Ultraviolet is the first experimental restaurant of its kind that takes fine dining to a new level.
Opened in 2012, Ultraviolet caters to only one table that seats ten guests and serves a 20-course meal in a private dining room. The restaurant's location is a well-kept secret and only revealed to guests upon booking.
This exclusivity adds to the restaurant's charm, making it a must-visit destination for foodies visiting Shanghai.
Ultraviolet's menu is a carefully curated selection of the highest quality ingredients, providing an innovative and memorable culinary experience.
Uncover Beijing in One Day: Day Trip from Shanghai by Air – Great Wall & Forbidden City.
The restaurant's unique dining room enhances the meal's flavor and ambiance, combining different lighting, projection, and sound effects. This approach creates an immersive dining experience that stimulates all the senses, taking guests on a journey beyond their wildest dreams.
The multi-sensory experience at Ultraviolet is quite an adrenaline rush, leaving guests dazzled by the creative mix of tastes, unconventional presentations, and enthusiastic service, all enhanced by imagination.
It is no surprise that Ultraviolet is quite expensive, but it is worth every penny, as it offers a unique dining experience that guests will remember for years to come.
Paul Pairet's creativity and attention to detail are evident in every dish and aspect of the restaurant, making Ultraviolet one of the world's most innovative and exciting culinary experiences.
In conclusion, Ultraviolet by Paul Pairet is not just a restaurant; it is an immersive and unforgettable dining adventure that stimulates all the senses. The restaurant's unique concept has received critical acclaim, and it is easy to see why.
Ultraviolet is a must-visit destination for foodies looking for a dining experience beyond compare. It will surely leave a lasting impression on anyone lucky enough to snag a reservation.
4. Lost Heaven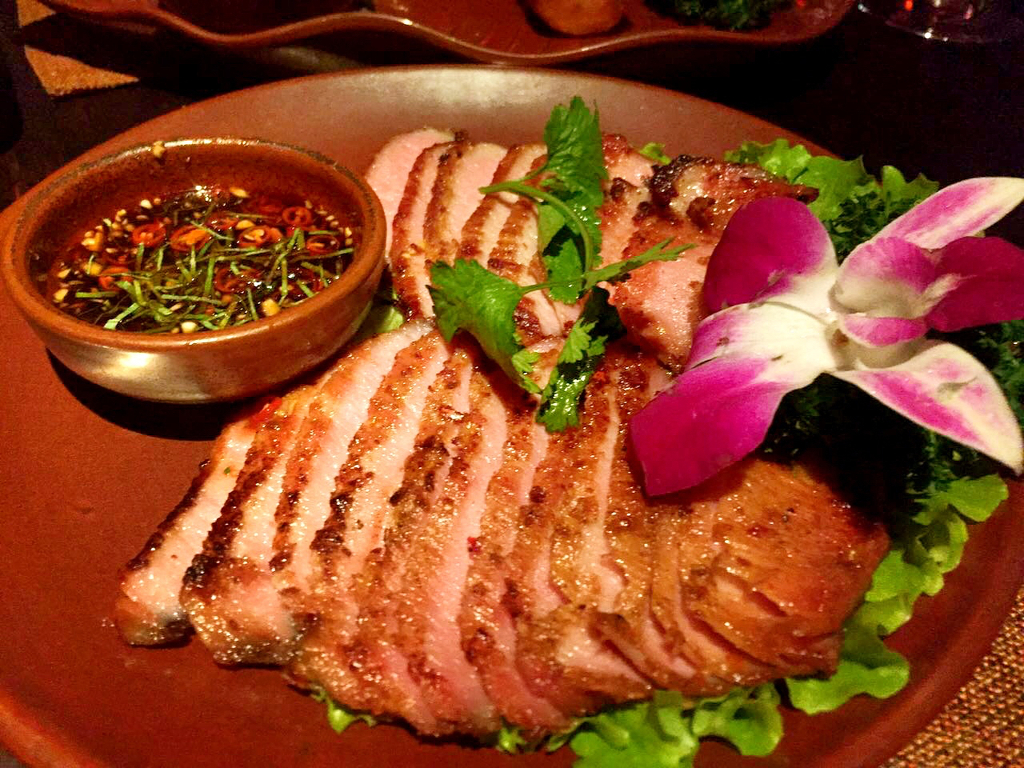 Lost Heaven is a restaurant that offers a unique and authentic dining experience for those looking to explore the diverse flavors of Yunnan cuisine.
Located in the heart of Shanghai's former French Concession, the restaurant is housed in a stunning colonial-style building that exudes charm and sophistication.
Yunnan cuisine is known for its unique blend of flavors and ingredients, combining influences from China's southwestern province with the cultural influences of nearby regions such as Lao, Burma, and Thailand.
At Lost Heaven, diners can expect an extensive menu showcasing the best of this culinary fusion.
The restaurant's standout dishes include the spicy chicken with lemongrass, which is bursting with flavor and packs a satisfying kick, and the stir-fried wild mushrooms, which are cooked to perfection and complemented by a delicate blend of spices.
Enjoy 3-Day Private Shanghai and Ancient Water Town Tour.
Grilled beef with chili and mint is a must-try for meat lovers, offering a delicious combination of tender meat, bold flavors, and fresh herbs.
In addition to its mouth-watering cuisine, Lost Heaven also boasts a beautifully designed dining room inspired by traditional folk art.
Rich colors, intricate patterns, and carefully chosen textiles create a warm and welcoming atmosphere perfect for enjoying a meal with friends or family.
Due to its popularity, Lost Heaven has expanded to include two sister branches in Shanghai and Beijing. Each location offers the same high-quality cuisine and charming ambiance, making the original restaurant a favorite among locals and visitors alike.
Overall, Lost Heaven is a must-visit destination for anyone interested in exploring Yunnan cuisine's unique and flavorful world. Whether you are a foodie or want to try something new, this restaurant will leave a lasting impression!
5. Taian Table
Taian Table is a culinary gem in Shanghai's dining scene, known for its intimate atmosphere and highly acclaimed cuisine. Established in 2016 by German Chef Stefan Stiller, the restaurant has been awarded two Michelin stars and has become a fixture for local foodies.
Located in a quiet residential area, Taian Table offers an immersive experience for its guests. Seated around an open kitchen, diners can witness the birth of each course up close as a tight-knit brigade of chefs led by Stiller prepares each dish with finesse.
The menu at Taian Table is a single, seasonal tasting menu that changes every eight weeks. It showcases the finest seasonal ingredients and is predominantly European, with subtle Asian touches.
The 10- or 12-course menu features eight dishes that change entirely every six to eight weeks, with diners the option to choose from the classics or specials menu.
Join Flexible Hangzhou Private Tour from Shanghai by Bullet Train.
Stiller and his team keep pushing the boundaries of skill and creativity, capturing each season's unique spirit and energy in their dishes. The food is sophisticated and original, making for a memorable culinary journey for each guest. The restaurant's interior features counter seats that enclose the open kitchen, adding to the immersive and interactive experience.
In conclusion, Taian Table is a must-visit destination for those seeking a unique and memorable dining experience in Shanghai's fine dining scene. Led by chef Stefan Stiller, the restaurant offers an intimate atmosphere, highly acclaimed cuisine, and a seasonal tasting menu that captures each season's unique spirit and energy.
To dine at Taian Table, reservations are essential due to the restaurant's popularity.
Chinese Cuisine: A Brief History
Food plays an essential role in Chinese culture, and the country has a rich culinary history dating back thousands of years. Chinese cuisine can be divided into four regional categories: northern, southern, eastern, and western. Each region has its own unique characteristics and flavors, influenced by the area's climate, geography, and history.
Join 3-Day Private Shanghai and Ancient Water Town Tour.
Chinese food has been shaped by several influential cultural periods, including the Tang, Song, and Ming dynasties. During the Tang Dynasty, for example, food became a symbol of political and social status, with elaborate feasts held by the emperor and his court. The Song Dynasty saw an emergence of new flavors and ingredients, including soy sauce, vinegar, and tea, which are now staples in Chinese cuisine.
Today, Chinese cuisine is celebrated worldwide, with chefs and food enthusiasts experimenting with traditional dishes and techniques to create new and exciting flavors.
Shanghai Cuisine: A Local Delight
Shanghai cuisine is known for its delicate flavors, lightness, and umami taste. The city's location has influenced the cuisine, providing access to freshwater fish and seafood. Some of the most popular dishes in Shanghai include xiaolongbao, hairy crab, and Shanghai-style noodles.
Uncover Zhujiajiao Water Town and Shanghai City With a Private Day Tour.
Western tastes have also influenced the cuisine, with many restaurants offering fusion dishes that blend Chinese and Western flavors. The city's cosmopolitan atmosphere and reputation as a global financial hub have helped encourage the rise of high-end restaurants offering creative and upscale cuisine.
Shanghai's food scene still values traditional dishes and techniques. Many restaurants in Shanghai pride themselves on using fresh, locally sourced ingredients and time-honored cooking methods.
Tips for enjoying Shanghai's food scene
When visiting Shanghai, there are a few things to remember to make the most of the city's vibrant food scene. Here are some tips:
Be adventurous: With so many restaurants and street food vendors to choose from, don't be afraid to try something new. You might discover a new favorite dish.
Ask for recommendations: Many locals are passionate about their city's food and are happy to offer suggestions on where to eat.
Try street food: Shanghai's street food markets are a must-visit for anyone who wants to experience local culture and the city's culinary offerings.
Book ahead: Some of the city's top restaurants, such as Ultraviolet, require reservations well in advance due to their popularity.
Be mindful: In Chinese culture, it's important to show respect to the host and not waste food. Try a little of everything, and don't leave too much on your plate.
Uncover Shanghai By Night: 3-Hour Private Evening Food Tour with Drinks
Conclusion
Shanghai's food scene has never been more exciting, offering diverse culinary delights to satisfy every appetite. From traditional Shanghai-style dishes to innovative takes on classic recipes, the city has an incredible range of Chinese cuisine to explore.
The city's rich culinary heritage and international influences shape the local gastronomy scene. Whether it's Peking duck, xiao long bao, or Yunnan-style specialties, there is something for everyone in this vibrant city.
Shanghai's food scene is a testament to its chefs' and food enthusiasts' creativity and ingenuity, pushing boundaries and experimenting with new flavors and techniques. From street food vendors to Michelin-starred restaurants, the city is home to some of the most exciting culinary experiences in the world.
Sustainability is also becoming an important consideration in the food industry, and Shanghai's dining scene is no exception. Many restaurants are now working towards becoming more environmentally and socially responsible, using locally sourced ingredients and reducing food waste.
Overall, Shanghai's food scene is a must-visit destination for food lovers, offering various culinary experiences to explore. The city's gastronomy scene is vibrant, diverse, and constantly evolving, making it a truly unique and exciting place to discover new flavors and dishes. Whether you're a foodie or just someone who loves good food, Shanghai's culinary delights are not to be missed.
*Please note that some links are set up through affiliate programs, meaning Wine travel gets referral credits if you purchase these items via our links at no additional cost for you.