Best Restaurants In Tavel, France
[vc_row][vc_column][vc_column_text] Tavel, a charming village located in the heart of the Rhône Valley, is renowned for its exquisite wines. However, this picturesque destination offers much more than just vineyards and cellars. Tavel is also home to a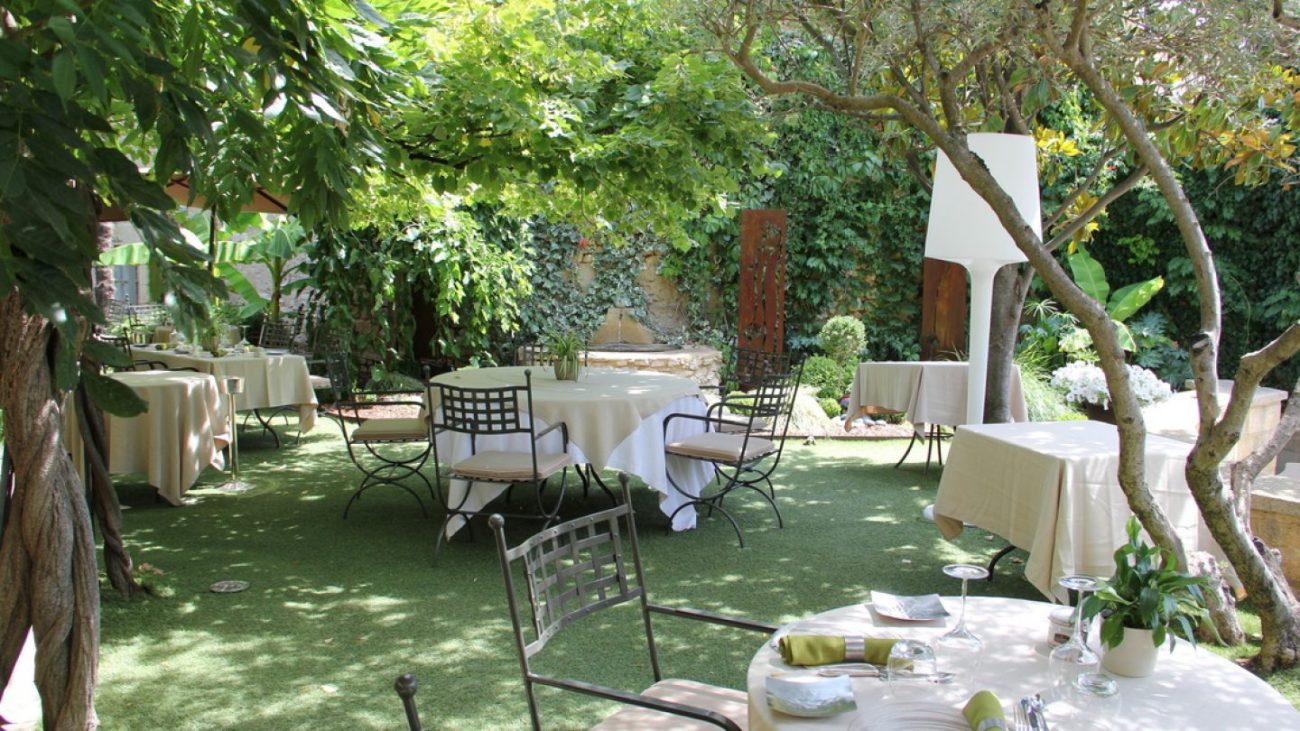 Tavel, a charming village located in the heart of the Rhône Valley, is renowned for its exquisite wines. However, this picturesque destination offers much more than just vineyards and cellars.
Tavel is also home to a vibrant culinary scene, with a plethora of remarkable restaurants that will satisfy even the most discerning food enthusiasts. Whether you're a wine lover or a dedicated foodie, Tavel has a range of dining establishments that will leave you craving for more. Join us as we explore the best restaurants in Tavel, France.
1. Auberge de Tavel
Auberge de Tavel restaurant is located in the village, and it is known for its authentic French cuisine that is prepared using local produce. The menu is seasonal and changes regularly, but it always focuses on fresh and seasonal ingredients.
The restaurant is part of a hotel called Auberge de Tavel, which offers accommodation and dining options to visitors. The restaurant is known for its gastronomic experience, offering a menu of delicious dishes prepared with fresh, local ingredients. Some dishes you should try at the Auberge de Tavel include a rich Cassoulet, savory grilled meat, and exquisite desserts.
2. Restaurant Les Aromates
Nestled in the heart of Tavel, Restaurant Les Aromates is a delightful culinary gem. Led by Chef Pascal Poulain, this restaurant offers a unique blend of traditional and innovative French cuisine.
The menu showcases seasonal produce and locally sourced ingredients, ensuring freshness and authenticity in every dish. From their mouthwatering Provençal-style grilled meats to their delicate vegetable-based creations, Les Aromates offers an unforgettable dining experience.
3. La Table des Saveurs
La Table des Saveurs is a must-visit for those seeking an enchanting gastronomic journey. Located in a beautifully restored 18th-century building, this restaurant combines elegance and sophistication. Chef Sébastien Delmas presents a refined menu featuring contemporary French cuisine with a creative twist.
Each dish is a work of art, meticulously prepared with the finest ingredients. The exceptional service and charming ambiance make La Table des Saveurs a top choice for an unforgettable culinary experience.
4. La Maison de Marie
La Maison de Marie is a cozy and intimate restaurant tucked away in a charming stone house that exudes charm and elegance. Chef Jérôme Nutile, an acclaimed Michelin-starred chef, crafts a menu that celebrates the region's rich culinary heritage.
The dishes are exquisitely presented and feature a harmonious blend of flavors. The attentive service and attention to detail make La Maison de Marie a standout dining destination in Tavel.
5. Le Castellas
Situated in a former wine cellar, Le Castellas is a gem that delights visitors with its warm atmosphere and culinary delights. The restaurant's rustic charm and friendly staff create an inviting ambiance.
Chef Jérôme Brochot showcases his talent by crafting inventive dishes inspired by both local and global flavors. Le Castellas is particularly famous for its seafood specialties, such as bouillabaisse and fresh oysters, which perfectly complement the extensive wine list.
Conclusion
With its exquisite wines and charming atmosphere, Tavel is a paradise for wine lovers and a haven for foodies. The villages and the nearby top restaurants offer a diverse range of culinary experiences.
From traditional Provençal dishes to innovative creations, these establishments showcase the region's rich gastronomic heritage. So, if you find yourself in Tavel, be sure to indulge in these exceptional dining experiences and savor the flavors that make this village a true culinary delight.
*Please note that some links are set up through affiliate programs, meaning Wine travel gets referral credits if you purchase these items via our links.