Best Santa Cruz Wineries
Santa Cruz, California is a picturesque location known for its beautiful beaches, forests, and mountains. However, it is also home to numerous wineries that are gaining popularity among wine enthusiasts, both locally and globally. If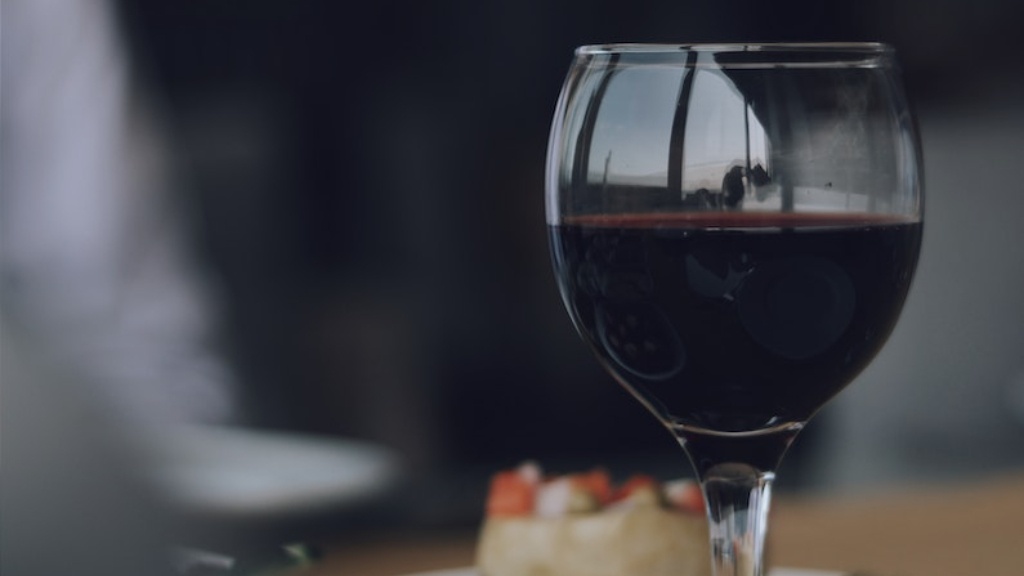 Santa Cruz, California is a picturesque location known for its beautiful beaches, forests, and mountains. However, it is also home to numerous wineries that are gaining popularity among wine enthusiasts, both locally and globally. If you are planning to visit Santa Cruz, then it is inevitable that you will explore the best wineries the destination has to offer. Therefore, we have compiled a list of some of the finest Santa Cruz wineries you should not miss!
One of the most beautiful wineries in Santa Cruz is Sante Arcangeli Family Wines. They offer a variety of Pinot Noirs, and visitors can relax and enjoy the stunning views of their vineyard. The Artisan Wine Depot is also a must-visit winery that began as a small wine shop but has since grown into a popular establishment. They have an impressive wine selection that features a wide range of vintage and non-vintage varieties from Santa Cruz, Napa, and other regions.
If you are a fan of Zinfandel, Loma Prieta Winery & Vineyards is where you should go. The winery has a beautiful terrace that provides an unhindered view of Silicon Valley. Moreover, their Zinfandel is award-winning and has been rated as one of the best in the country. Sones Cellars is also a great place to sample delicious wines. They have a serene atmosphere that is great for relaxing and connecting with family and friends. The winery\'s house-made root beer is also a must-try.
The Martin Ranch Winery is located in the Santa Cruz Mountains and is a place to unwind in a tranquil setting. The property features two tasting rooms, and the table offerings range from Cabernet Sauvignon to Chardonnay. Testarossa Winery is also a well-regarded establishment that has been producing premium wines since 1993. They specialize in Pinot Noir and Chardonnay, and their tasting room offers a perfect setting for visitors to sample their numerous offerings.
To learn about Santa Cruz winemaking history, old-world techniques, and biodynamic methods, Bonny Doon Vineyard is an excellent choice. The winery has been producing wine for almost forty years and has an impressive list of varietals available for sampling. The peaceful and rustic setting of the winery is perfect for enjoying the wine tasting experience. Beauregard Vineyards is another iconic winery in Santa Cruz. The vineyard has been producing wine for five generations and has since been recognized for their Pinot Noirs and Chardonnays.
The Santa Cruz Wine Scene is on the Rise
The best part is that Santa Cruz is becoming an increasingly popular wine destination, and this trend is likely to continue. According to recent data, over fifty lone-standing wineries, small producers, and boutique tasting rooms are now owned and operated by wine entrepreneurs in Santa Cruz – further proof of the county\'s flourishing wine landscape.
Why Visit Santa Cruz Wineries?
One of the reasons to visit Santa Cruz wineries is its proximity to Silicon Valley. Many people who work in the tech industry in San Francisco and Silicon Valley often take weekend trips to Santa Cruz, where they enjoy the beauty of wine country and its stunning coastline. Additionally, Santa Cruz wine country is unique in that it offers visitors the opportunity to try newly emerging wine trends and vintages, providing a unique wine-tasting experience.
What Makes Santa Cruz Wines Unique?
The soil, weather, and other climatic conditions in Santa Cruz County provide unique flavors in the wines produced in the region. The rugged terrain and proximity to the coast create a challenging environment that grape vines must adapt to, resulting in a unique taste profile. The wineries in Santa Cruz are known for their eco-conscious cultivation methods and sustainable practices, leading to the production of organic wines.
What Should You Expect From a Santa Cruz Wine Tasting Trip?
Santa Cruz wineries are known for providing an intimate and relaxed atmosphere that is perfect for a weekend getaway. You can look forward to sampling a wide range of wines, including earthy and bold reds, fruit-forward whites, and sparkling wines. Visitors can also expect a knowledgeable and friendly staff that will answer any questions you have about the wine tasting process.
Best Time to Visit Santa Cruz Wineries
The best time to visit Santa Cruz wineries is during the summer months when the weather is warm and the vineyards are in full bloom. However, wine enthusiasts can visit Santa Cruz any time of the year since the wineries are open year-round. In the fall, the vineyards and surrounding areas offer an array of vibrant colors; during the winter, visitors can enjoy wine tasting by the fireplace.
Conclusion
Santa Cruz is a wine country that offers visitors the perfect opportunity to reconnect with nature while sampling some of the finest wine in California. From Sante Arcangeli Family Wines to Martin Ranch Winery, visitors can join a wine club, participate in events, and experience a perfect weekend getaway. The beauty of Santa Cruz County is that each winery offers something unique and authentic to make your Santa Cruz wine tasting trip one to remember.