Best Sonoma Wineries For Cabernet Sauvignon
For wine enthusiasts, exploring the Sonoma wineries can be a dream come true. The picturesque vineyards, wine tasting rooms, and spectacular artisanal cheese enhance the sensory experience. Among the wide variety of wine available, Cabernet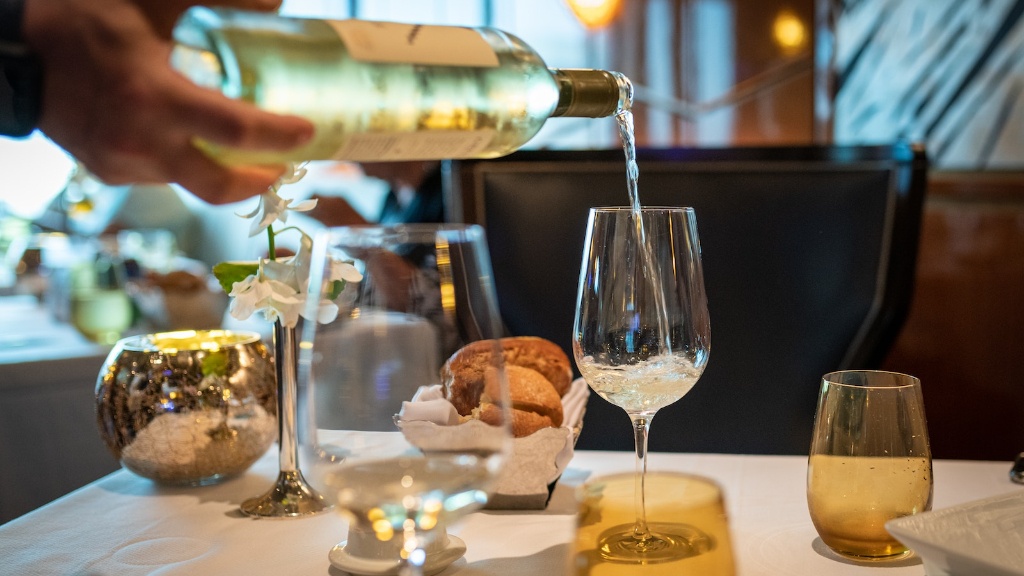 For wine enthusiasts, exploring the Sonoma wineries can be a dream come true. The picturesque vineyards, wine tasting rooms, and spectacular artisanal cheese enhance the sensory experience. Among the wide variety of wine available, Cabernet Sauvignon stands out. This dark, full-bodied red wine is the king of all reds and is produced in Sonoma County. In this article, we will explore the best Sonoma wineries for Cabernet Sauvignon.
Cabernet Sauvignon is a cross between Cabernet Franc and Sauvignon Blanc grapes. The wine has a unique blend that creates a fruity taste with hints of blackcurrant, vanilla, and cedar. Sonoma County is well-known for producing some of the best Cabernet Sauvignon in the world, and the region has over 400 wineries. Here, we will take a closer look at some of the most notable wineries for this varietal, along with their standout features.
1. Silver Oak Cellars
Silver Oak is one of the most iconic wineries in Sonoma. This winery was founded in 1972 and has made a significant contribution to putting Sonoma on the world map of wine. Silver Oak Cellars' Cabernet Sauvignon is considered a benchmark for the industry. The oak barrels, in which the wine is aged, impart a distinct flavor to the wine with hints of vanilla, coconut, and spice. The winery offers a tasting that includes their Alexander Valley and Napa Valley Cabernet Sauvignon along with food pairing from their vegetable garden.
2. Jordan Vineyard and Winery
Jordan Vineyard and Winery is a family-owned winery located in Alexander Valley. The winery is known for its Cabernet Sauvignon that has a perfect balance between fruit and tannin. The wine usually has a floral aroma along with hints of oak and spice. Jordan Vineyard and Winery offer a unique experience with a mountain range backdrop and scenic tour of the vineyards, gardens, and chef's garden. Their tours conclude with a seated tasting along with cheese and charcuterie pairing.
3. Healdsburg Vineyards
Healdsburg Vineyards is a small boutique winery that produces highly sought-after Cabernet Sauvignon. The winery is located in Healdsburg and stands out for producing wines from specific vineyard blocks with unique flavor profiles. Their Cabernet Sauvignon ages for two years in oak barrels, imparting a rich, smooth texture to the wine. The winery offers tastings with food and wine pairing featuring local cheeses and meats.
4. Chateau Montelena Winery
Chateau Montelena is a historic winery located in Calistoga. The winery has been producing wine since 1882 and is known for its Cabernet Sauvignon that has a distinct earthy flavor with hints of tobacco and berry. The winery has a renowned vineyard at the base of Mount Saint Helena, which imparts a unique flavor profile to their wine. The winery offers tastings in a historic arched stone castle, set among the gorgeous vineyards.
5. Stonestreet Winery
Stonestreet Winery, located in Alexander Valley, produces Cabernet Sauvignon with a distinct mineral and black currant flavor. The vineyards are situated in the Mayacamas Mountains, and the wine ages for 20 months in French oak barrels, which gives it an elegant texture. The winery offers a guided vineyard tour, followed by a seated tasting with food pairing.
6. Silverado Vineyards
Silverado Vineyards is a family-owned winery located in Napa Valley, which produces rich and elegant Cabernet Sauvignon. The wine has hints of black cherry and vanilla, with a long finish. The winery focuses on sustainable farming practices, and their grapes are handpicked. The tasting room has a panoramic view of Napa Valley, and the winery offers a range of tastings from classic to library tastings that include their iconic 1997 Cabernet Sauvignon.
7. Bella Vineyards and Wine Caves
Bella Vineyards is situated in Dry Creek Valley, which has a unique climate and soil type, giving their Cabernet Sauvignon a unique flavor profile. The wine has a dark fruit flavor with hints of cocoa and vanilla. The winery offers tastings that include a tour of their wine caves, which are carved into the hillside, complete with antique mining equipment.
8. Conclusion
The wineries in Sonoma County make some of the best Cabernet Sauvignon in the world. Each winery has its unique style, which gives their wine a distinct flavor profile. A wine tasting experience in Sonoma County should undoubtedly include a Cabernet Sauvignon tasting to appreciate its unique flavor profile. From Silver Oak to Bella Vineyards, Sonoma County has a lot to offer regarding wine tasting. So, plan your visit now and experience the magic of Sonoma.