Best Texas Wineries: Where To Sample Award-Winning Wines
As Texans, we take pride in our state\'s delicious cuisine, and wine is no exception. Texas is now one of the top wine producers in the US, with over 400 wineries and 10,000 acres of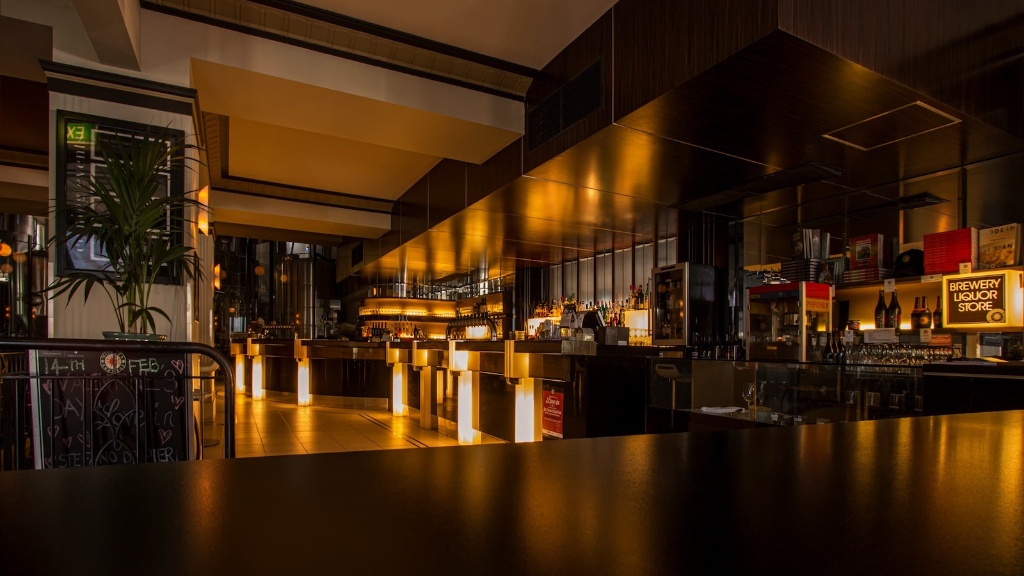 As Texans, we take pride in our state\'s delicious cuisine, and wine is no exception. Texas is now one of the top wine producers in the US, with over 400 wineries and 10,000 acres of vineyards. With so many options, it can be overwhelming to choose where to sample the best wines. In this article, we\'ll explore some of the best Texas wineries that produce award-winning wines and what sets them apart.
One of Texas\'s most celebrated wineries is Messina Hof, located in Bryan, Texas. Messina Hof has been producing wine for over 40 years and has won numerous awards both nationally and internationally. Their wines range from Cabernet Sauvignon and Chardonnay to more unique blends such as Papa Paulo Port and Solera Sherry. Messina Hof also offers tastings, tours, and wine classes, providing a comprehensive winery experience.
Another standout Texas winery is Becker Vineyards in Stonewall. Becker Vineyards is known for its extensive selection of wines, including Viognier, Cabernet Sauvignon, and Merlot, among others. They also have a lavender field and a tasting room that serves food, making it a popular spot for wine and food enthusiasts. Becker Vineyards has also received numerous accolades, including the coveted Double Gold for their 2017 Vintage Rosé from the San Francisco International Wine Competition.
Texas Hill Country is a hotspot for wineries, and one of the region\'s finest is Fall Creek Vineyards. Fall Creek Vineyards produces a range of wines, including Chardonnay, Sauvignon Blanc, and Cabernet Sauvignon. They also have a tasting room that offers wine and cheese pairings, as well as a bistro that serves farm-to-table cuisine. What sets Fall Creek Vineyards apart is their focus on sustainability and conservation, utilizing solar panels and rainwater harvesting to minimize their environmental impact.
Pedernales Cellars, located in Stonewall, also specializes in sustainable winemaking. Their wines include Viognier, Tempranillo, and Petite Sirah, among others. Pedernales Cellars\' tasting room has an expansive outdoor patio that overlooks the vineyards, providing a lovely atmosphere for sipping wine. Pedernales Cellars has won numerous awards, including the Grand Gold Medal for their 2017 GSM from the Lyon International Wine Competition.
The Emerging Stars of Texas Wine
While established wineries such as Messina Hof and Becker Vineyards continue to make exceptional wine, Texas\'s wine industry is also witnessing the rise of emerging stars.
Kuhlman Cellars, located in Stonewall, is one such winery. Kuhlman Cellars specializes in wines that reflect the unique terroir of Texas, such as their 2018 Roussanne and 2017 Malbec. They also offer a unique wine and food pairing experience, curated by their in-house chef. Kuhlman Cellars\' innovative approach to winemaking has earned them numerous awards, including the Double Gold for their 2017 Hensell Rosé from the San Francisco International Wine Competition.
Another up-and-coming winery is William Chris Vineyards in Hye. William Chris Vineyards is known for producing wines that showcase Texas\'s unique grape varietals, such as Mourvèdre and Tannat. They have also won several awards, including the Grand Gold for their 2017 Hunter from the Lyon International Wine Competition. William Chris Vineyards\' commitment to sustainability and community has also endeared them to wine enthusiasts.
Texas Wine Country Experience
For those looking to sample the best Texas wines, a visit to Texas wine country is a must. Texas Hill Country boasts over 50 wineries, offering visitors a variety of wines and experiences.
One popular itinerary is the Fredericksburg Wine Road 290, a scenic drive that takes visitors through several award-winning wineries. Some of the wineries on this route include Becker Vineyards, Grape Creek Vineyards, and Pedernales Cellars. Another popular wine trail is the Wine and Wildflowers Trail, which takes place in the spring when the wildflowers are in full bloom.
Texas Wine and Food Festivals
Texas wine and food festivals are also a great way to sample the best Texas wines and cuisine.
The Texas Hill Country Wine and Food Festival, held annually in April, showcases the finest wines and food from the region. It also includes educational seminars, wine tastings, and a grape stomp. Another popular festival is the Grapefest in Grapevine, Texas, which includes wine tastings, live music, and a variety of food vendors.
Texas Wines on the World Stage
Texas wines have also gained recognition on the international stage, earning awards and accolades in prestigious competitions across the globe.
In 2020, the Texas Wine Journal awarded a record 12 perfect scores to Texas wines in their annual competition. These wines included Brennan Vineyards 2017 Viognier Reserve and Pedernales Cellars 2017 Texas Viognier Reserve. Texas wines have also won awards at the San Francisco International Wine Competition, the Lyon International Wine Competition, and the TexSom International Wine Awards, among others.
In conclusion, the Texas wine industry is thriving, producing award-winning wines that reflect the state\'s unique terroir. Whether you\'re a wine enthusiast or a foodie looking for the perfect pairing, there\'s a Texas winery that will satisfy your taste buds.