Best Time To Visit Sonoma Valley
Sonoma Valley, the heart of California\'s wine country, is a gem of a tourist destination. With its picturesque vineyards, hot air balloon rides, gourmet cuisine and luxurious spas, it attracts millions of visitors every year.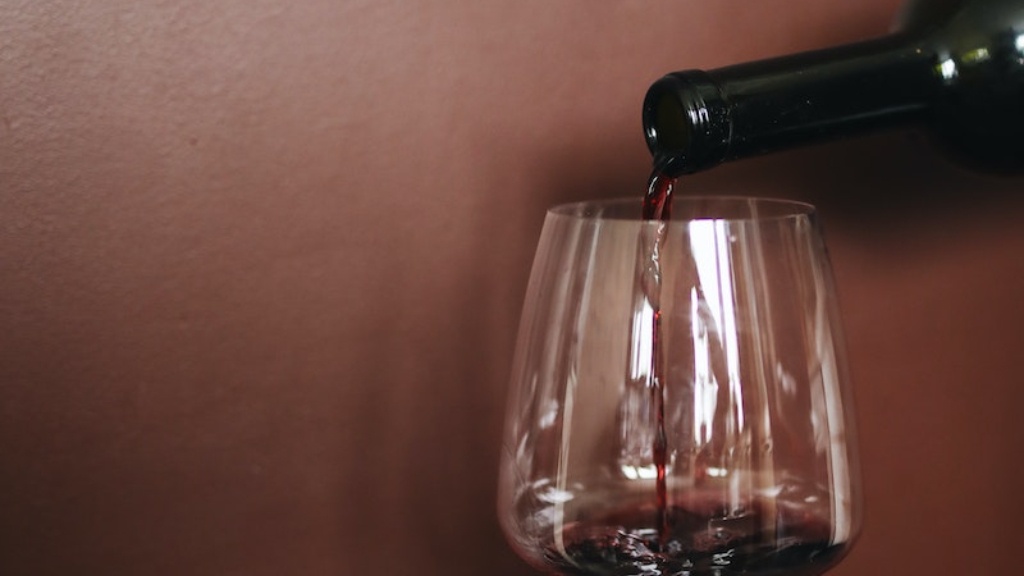 Sonoma Valley, the heart of California\'s wine country, is a gem of a tourist destination. With its picturesque vineyards, hot air balloon rides, gourmet cuisine and luxurious spas, it attracts millions of visitors every year. If you\'re planning a trip to Sonoma Valley, you might be wondering about the best time to visit. In this article, we\'ll explore this question in detail and provide you with all the information you need to plan a perfect trip.
Let\'s start with some background information. Sonoma Valley\'s climate is Mediterranean, which means it has warm, dry summers and cool, wet winters. The best time to visit, therefore, depends on what you\'re looking for in your trip. If you want to enjoy the great outdoors, such as hiking and exploring the vineyards, the best time to visit is from May to October, when the weather is warm and dry. On the other hand, if you\'re looking for a quieter, more intimate trip, the winter months of December to March might be a better fit.
According to Sonoma Valley Visitor Bureau, the peak season is from June to October. During this time, the vineyards are filled with beautiful ripe grapes, and visitors can witness the harvest season. However, this means that accommodation prices are higher, and there are more tourists than usual. If you prefer to avoid the crowds and get a better deal, you might want to consider visiting in the shoulder season, April to May and November to December. The weather is still mild, and the crowds are thinner, making for a more relaxed experience.
For wine enthusiasts, visiting in late summer or fall is ideal as the grapes are harvested and the wineries are buzzing with activity. Many wineries also host annual events, such as grape stomping and harvest festivals, during this time. If you\'re looking for something more low-key, you can visit in the spring when the vineyards are in full bloom and the weather is pleasant. This is also a great time for hiking and outdoor activities.
Another factor to consider when planning your trip to Sonoma Valley is the region\'s events calendar. This region has a packed schedule of events year-round, catering to every interest from food and wine to music and arts. These include the Sonoma International Film Festival in March, the Sonoma County Fair in July, and the Sonoma Valley Harvest Wine Auction in September. These events can enhance your trip experience and provide an opportunity to mingle with other visitors or locals alike.
It\'s important to mention that airfares and hotel prices are typically highest from Memorial Day through Labor Day, starting with the long weekend at the end of May and ending at the beginning of September. So if you\'re on a tight budget, it might be better to plan your trip either earlier or later in the year.
Now, let\'s hear some expert opinions. Helene Dujardin, a renowned food stylist and photographer, advises visitors to consider visiting Sonoma Valley in November, just after the grape harvest season. According to her, this is an excellent time to enjoy cooler weather and fewer crowds while still being able to enjoy the beautiful fall scenery.
Mary Orlin, a wine and food writer, suggests visiting Sonoma Valley in the spring. She advises visitors to bring a picnic basket with fresh food and wine, and go on a wine tasting tour with a local guide. This way, visitors can make the most out of the beautiful outdoor spaces.
Where to Stay
When choosing accommodation in Sonoma Valley, there are many options to consider. From cozy bed-and-breakfasts to luxurious resorts and spas, you can choose according to your preferences and budget. You can stay in the heart of wine country near the vineyards or stay in downtown Sonoma Valley, which is convenient for shopping and dining.
Adam Martin, a travel writer, recommends staying at the Fairmont Sonoma Mission Inn and Spa, a luxury resort and spa located in the heart of Wine Country. According to him, this resort offers a relaxing atmosphere, top-notch service, and a world-class spa experience.
What to Do
There is no shortage of activities to enjoy in Sonoma Valley. From wine tasting tours to hot air balloon rides or scenic bike rides, you\'ll have plenty to do. Don\'t miss the chance to explore the beautiful vineyards and visit some of the region\'s well-known wineries, such as V. Sattui Winery and Domaine Carneros.
If you\'re interested in history, plan a visit to Sonoma State Historic Park, which includes landmarks such as the Sonoma Barracks and Mission San Francisco Solano. The park offers guided tours and exhibits that showcase the region\'s remarkable history.
Where to Eat
Sonoma Valley is home to some of the best restaurants in the country, featuring farm-to-table cuisine, fresh seafood, and local wines. Many restaurants offer outdoor dining spaces, perfect for enjoying the beautiful scenery while enjoying a delicious meal.
You may want to consider trying a signature dish, such as the famous Sonoma duck breast or the California sea bass. For a more casual dining experience, stop by the popular food trucks that offer a range of delicious dishes such as tacos, empanadas and more.
The Bottom Line
Sonoma Valley is a dream destination for any traveler. Whether you\'re a wine enthusiast, a foodie, a nature lover or a history buff, you\'ll find plenty to do in this beautiful region. The best time to visit depends on your preference and budget, but with its year-round events and endless activities, there is no single wrong time to visit. So pack your bags, prepare your palate and get ready to experience the beauty of Sonoma Valley.