Best Upscale Bars In Nyc: A Guide To The City\'s Swankiest Spots
When it comes to upscale bars in NYC, the options are endless. From rooftop lounges with stunning city views to hidden speakeasies with expertly crafted cocktails, there\'s something for everyone. In this guide, we\'ll take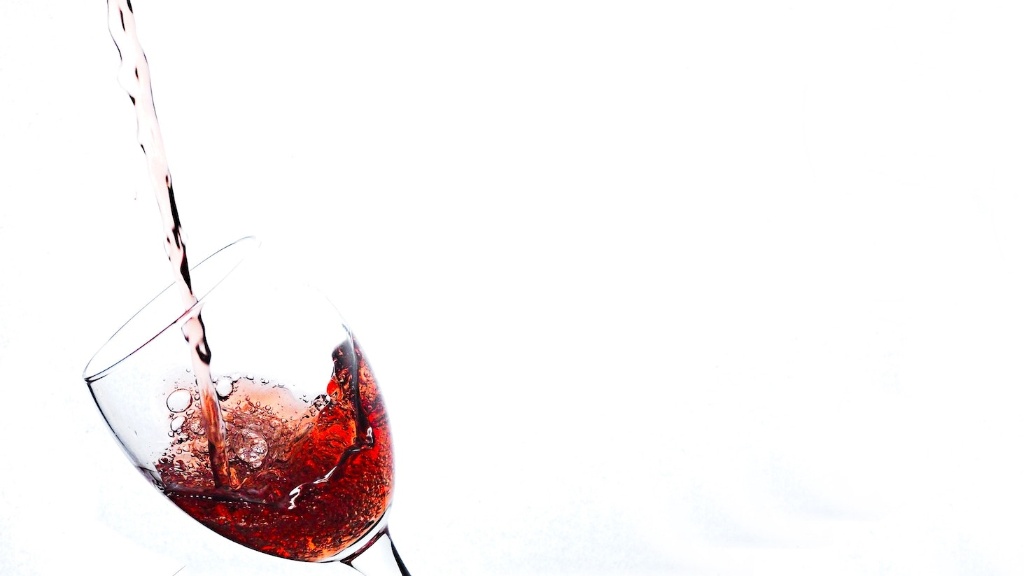 When it comes to upscale bars in NYC, the options are endless. From rooftop lounges with stunning city views to hidden speakeasies with expertly crafted cocktails, there\'s something for everyone. In this guide, we\'ll take a look at some of the most luxurious spots in the city sure to impress even the most discerning clientele.
First on our list is The Bar Room at The Beekman. Located in the Financial District, this sophisticated spot offers an extensive wine list and classic cocktails in a stunning setting with a vintage feel. The bar is housed in a space that was once a law library, complete with soaring ceilings and book-lined walls, making it a must-visit for history buffs and architecture enthusiasts alike.
For those looking for a more modern experience, The Aviary NYC is a must-visit. This high-end bar is located on the 35th floor of the Mandarin Oriental hotel and offers breathtaking views of Central Park. The cocktails are just as impressive as the scenery, crafted using innovative techniques such as centrifuges and liquid nitrogen to create unique flavor profiles.
Another standout spot is The Campbell Bar, located in Grand Central Terminal. This historic bar has been restored to its 1920s glamour and offers classic drinks and old-world charm. With its stunning decor and central location, it\'s perfect for pre- or post-commute drinks or a night out with friends.
For a truly unique experience, head to Please Don\'t Tell (PDT), a hidden speakeasy accessed through a phone booth in the East Village. The cocktails are expertly crafted and creative, with unique ingredients like rosemary-infused mezcal and black truffle-infused gin. The cozy atmosphere and intimate setting make it a perfect spot for a romantic night out.
Continuing our tour of upscale bars in NYC, we can\'t leave out the iconic Bemelmans Bar at The Carlyle hotel. This intimate bar has been a favorite of New York\'s elite for decades, thanks in part to its timeless decor and live jazz music. The cocktail menu offers classics, as well as signature drinks like the popular \"Mai Tai\" made with a blend of aged rums and fresh lime juice.
For those in search of a rooftop experience, The Crown at 50 Bowery is a must-visit. This sleek lounge offers stunning city views from its 21st-floor perch and an extensive drink menu featuring cocktails made with rare and exotic ingredients. The spacious rooftop offers plenty of seating options, from cozy corner tables to plush couches perfect for group gatherings.
Finally, we can\'t forget about Bar SixtyFive at Rainbow Room. This elegant bar is located on the 65th floor of 30 Rockefeller Plaza and offers breathtaking 360-degree views of the city skyline. The cocktail menu offers both classic and innovative options, crafted using seasonal ingredients and house-made syrups and bitters. With its stunning views and upscale atmosphere, it\'s the perfect spot for a special occasion or celebratory night out.
The Art of Mixology
One of the things that sets upscale bars apart from their more casual counterparts is the artistry of the drinks. Mixologists at these high-end spots go beyond simply pouring liquor into a glass and adding a mixer. Instead, they create unique flavor combinations using fresh ingredients, house-made syrups and bitters, and creative techniques.
At The Nomad Bar, for example, the menu is divided into sections based on flavor profiles, such as \"bright and bitter\" and \"rich and boozy.\" Each drink is carefully crafted to balance flavors and create a unique sensory experience. The same attention to detail can be found at other upscale bars, like The Dead Rabbit and The NoMad Hotel.
Paying for Prestige
It\'s no secret that upscale bars come with a higher price tag than your average neighborhood watering hole. But for many, the price is worth it for the experience and ambiance. However, it\'s important to be aware of the costs before you go.
At a bar like The Aviary NYC, for example, cocktails can range from $25 to $45 each. And that\'s before you factor in tax and tip. Other upscale bars, like Bemelmans Bar and Bar SixtyFive, offer more reasonable prices, with cocktails averaging around $20 each. But even at these spots, the cost can add up quickly.
The Rise of Rooftop Bars
One trend that\'s been picking up steam in recent years is the rise of rooftop bars. These high-end spots offer stunning city views and a picturesque setting for sipping specialty cocktails. In addition to The Crown, other popular rooftop bars include Westlight at The William Vale in Williamsburg and The Ides at the Wythe Hotel in Greenpoint.
But while rooftop bars may offer breathtaking views, they also come with some drawbacks. For one, they can be incredibly crowded, especially during peak times. And because they\'re often located in upscale hotels or apartment buildings, they can also be difficult to access.
The Importance of Atmosphere
Ultimately, what sets upscale bars apart from their more casual counterparts is the atmosphere. From the stunning architecture of The Bar Room at The Beekman to the cozy intimacy of PDT, these spots offer a unique sense of ambiance and style.
Of course, what works for one person may not work for another. While some may prefer the opulence of The Campbell Bar, others may find it too stuffy. The important thing is to find a spot that resonates with your personal style and tastes.
A Guide to Neighborhood Spots
While the bars on this list are certainly impressive, they\'re not the only upscale options in NYC. Depending on where you live or what neighborhood you\'re in, there may be fantastic spots that are more convenient or better suited to your preferences.
In Brooklyn, for example, Maison Premiere in Williamsburg offers an extensive oyster selection and classic cocktails in a charming, vintage-inspired setting. In Manhattan\'s Lower East Side, Slowly Shirley is a hidden gem with a retro vibe and creative cocktail menu. And in the West Village, The Up & Up offers a laid-back, speakeasy-style atmosphere and expertly crafted drinks.
Whether you\'re looking for a spot to impress a client, celebrate a special occasion, or simply enjoy a night out with friends, NYC\'s upscale bars have plenty to offer. From stunning views to unique cocktails, these spots offer a truly elevated experience that\'s sure to leave a lasting impression.