Best Upscale Bars In Nyc: An Insider\'s Guide
New York City is a place that is famous for its never-ending nightlife, and when it comes to upscale bars, the city never fails to impress. Whether you are looking for a quiet night out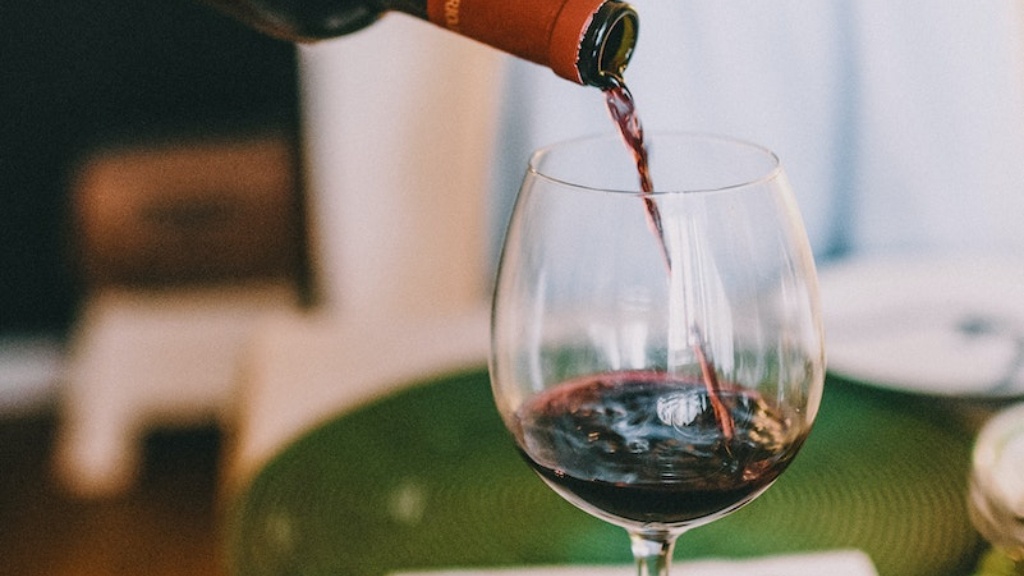 New York City is a place that is famous for its never-ending nightlife, and when it comes to upscale bars, the city never fails to impress. Whether you are looking for a quiet night out with friends or want to party until the sun rises, there is something for everyone in this vibrant city. As an insider, I have compiled a list of some of the best upscale bars that you must visit in NYC.
The first must-visit upscale bar on my list is The Campbell – a bar located in a former private office of a rich tycoon, John W. Campbell. This bar has an old-world charm that takes you back in time. Its interiors and décor are beautiful, and the bar has a wide selection of drinks and snacks to offer. The perfect place for a classy night out.
The second upscale bar that deserves a mention in this list is The Aviary NYC. The Aviary NYC is a high-end cocktail bar and restaurant. What sets this bar apart is its fantastic views of Central Park and the city skyline. Their specialty drinks are something you have never tried before, and their food menu is curated by Chef Grant Achatz, one of the most iconic names in the culinary world.
Another notable upscale bar that you must visit is The NoMad Bar – a stylish bar located in the NoMad Hotel. The bar has an extensive selection of craft cocktails and a wide selection of food that will leave your taste buds wanting more. The interiors of the bar are stunning, with high ceilings and an impressive library-style wood-paneled walls.
The next upscale bar on the list is The Raines Law Room. When you enter this bar, it feels like you have stepped into a time machine. The bar has a speakeasy vibe, with dim lighting and cocktails that transport you back to the prohibition era. This bar surely deserves a mention in the list of must-visit upscale bars in NYC.
Another popular upscale bar that you must check out is The Dead Rabbit. This bar has won numerous awards for its excellent service and drinks. The interiors are thoughtfully designed, with a rustic vibe that transports you to the streets of Ireland.
The next must-visit upscale bar on my list is The Up & Up. This bar has a lively ambience that is perfect for a night out with friends. The bar has a wide selection of drinks to offer, and the bartenders take pride in their cocktails, which are imaginative, inventive and unique.
Last but not least is Death & Co. This bar has an intimate vibe and is great for a date night. Not only does this bar have an extensive selection of drinks, but the bartenders here instantly become your friends.
The Rise of Upscale Bars in NYC
The upscale bars have been around for decades, but in recent years there has been an increase in the number of upscale bars in NYC. This trend can be attributed to the rise of millennials, who are willing to shell out more money for an exclusive experience. The rise in demand has led to the opening of several upscale bars which have become very popular among the young and wealthy.
The competition in the upscale bar space is fierce, and to stand out, bars are now offering unique and imaginative drinks that are not available at regular bars. There has also been an emphasis on the interior design of these bars, with many using themes to create an immersive experience for the customers.
The Art of Mixology
The bartenders at upscale bars in NYC are not just making drinks; they are creating works of art. Mixology has become an art form, and bartenders are now experimenting with different ingredients to create imaginative drinks that not only taste great, but are also visually appealing. A great drink is not just about the alcohol content; it\'s about the overall experience, and the bartenders at upscale bars have managed to nail the balance between taste, presentation, and creativity.
Upscale Bars: A Social Status Symbol
Going to an upscale bar is no longer just about the drinks; it\'s also about the social status that comes with it. The young and wealthy are now using these bars as a way to show off their success and rub shoulders with like-minded individuals. The bars have become a part of the nightlife culture, and people are willing to wait in hour-long queues to get into an exclusive bar with strict dress codes.
The Future of Upscale Bars in NYC
The future of upscale bars in NYC looks bright, with new bars popping up every year. As the demand for exclusive experiences grows, there will be a rise in new and imaginative bars that cater to the customer\'s needs. Mixology will continue to evolve, and we can expect to see new ingredients, new techniques, and new ideas being introduced into the industry. As for the customers, the demand for upscale bars is unlikely to go down, and we can expect to see people queuing outside exclusive bars for years to come.